Are you participating in Twitter chats? Want to discover the best chats for social media marketing? Participating in Twitter chats is an excellent way to build a network, build authority and gain exposure for your business.
Recently, I participated in Twitter chats and as a result my domain knowledge and the follower count increased. In these chats, many people are participating in the same industry and have the similar interests. I have gained lots of information in one-hour. I have discovered that they are a great way to build relationships with people in business circles.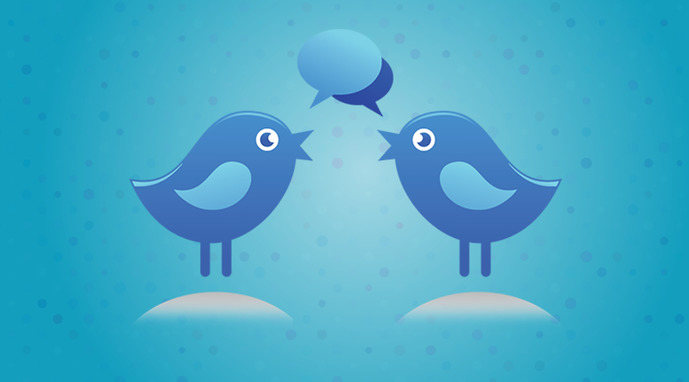 What is Twitter chat?
Twitter chat is a great way to get people together at a pre-decided time to discuss a certain topic. They tend to use specific hashtags for each tweet contributed. A host or moderator will ask questions and participants will offer quick responses and encourage conversation among the group. The main purpose is to organize conversation and connect people. To find the right Twitter chat room, there are tool Twitter user can use.
Why do you need to participate in a Twitter chat?
Twitter chat helps you to connect with like-minded people, growing your following, getting valuable insight and find out what's happening in your industry. Twitter chats provide an opportunity to grow your network and knowledge through shared interests. When you are participating in a Twitter chat, you need to make sure that you choose chats that are relevant to your business and led by intelligent marketers. Such marketers are exemplified by having thousands of followers and an established reputation.
In addition, whenever you participate in Twitter chat, you will likely get many followers and lots of exposure. This is called real-time engagement.
Follow the below tips to create successful Twitter chat:
Answer the relevant questions in chat.
Try to give 7 answers out of 10 questions every time you join Twitter chat.
Do not forget to include chat hashtags before and after the chat to get your follower familiar and engaged on the topic.
Make sure you follow each participant; they also follow back to you.
Favorite other participants' tweets.
Engage with people by re-tweeting other participants' tweets.
Reply to anyone who belongs to your industry.
Make a list of participants so you can track who participated and continue engaging with them, even after the chat ends.
Now let's check out the list of 11 Twitter chats for social media marketers.
So, tell us what is your favorite Twitter chat.
Remember, the more everyone shares information and best practices, the stronger we all become.
If you are looking to supercharge your Twitter marketing with right tools to help you publish and schedule tweets, then check out our curated list of Twitter marketing tools