Trends are fickle and ever-changing. eCommerce trends are no different. Developing a strategy to drive your business success is always a challenge. However, keeping up with business trends is another difficulty all by itself. The digital marketplace is a continuously changing landscape. This makes it much harder for retailers to develop an eCommerce marketing strategy that will be effective for a long time. How do you know which trends to follow and which to abandon? While it seems like an impossible feat, we may just have some best practices that could take your business to the top in the next year. Hence, let's have a look at New Year's resolutions for e-business owners should stick.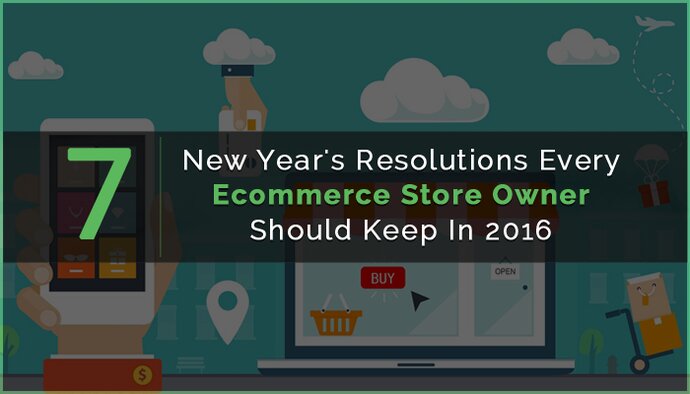 1. Mobile Commerce: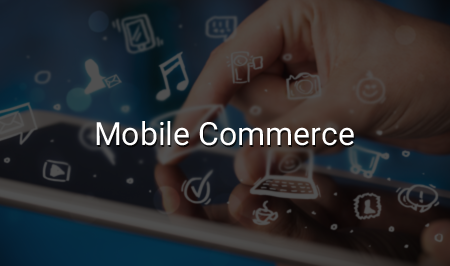 Mobile phones are simply a necessity. Nowadays, people are not only using a mobile for communicating via voice and text but also for shopping as well. According to kiss metrics, mobile transactions increase every single year. Most relevant is the fact that one-third of all eCommerce purchases were made on a Smartphone. This happens most especially during the holiday season.
If you don't have the responsive website for your business, now is time to make it responsive. It is important that your website functions the same on a mobile as it does on your computer. In this era, more and more people are now exposed to their mobile than they are to their computer. However, in the emerging market people have more contact with their mobile than they have computers.  This is because they are more affordable than going out and buying a laptop or desktop. The competition is very high in the market. Therefore, you need to customize your website for mobile devices as well as computers. Keep in mind the thousands of customers would like to enjoy using your website on their phone. Also, it is important to think about all of the money you are leaving on the table if you don't.
2. Automation In Marketing: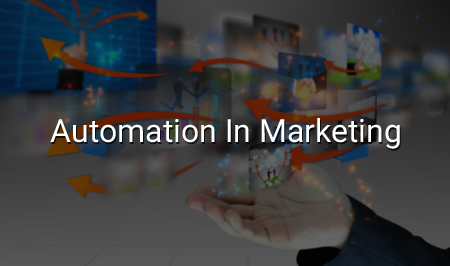 Marketing automation is not a new concept. Undoubtedly, marketers understand the importance of utilizing automation to save time and improve productivity. An automation tool allows the scheduling of mails, social media scheduling and managing content. These remain important aspects to utilize so you can easily fulfill your marketing goals.
Email marketing is an essential and big part of eCommerce. However, there is more online retailers can do to provide with better brand experience with all of their customers. Consequently, the personalization is a bit more complex than just a simple mention in an email.  You need to realize this hard truth. I say again, automated marketing is more than just simple email marketing. If done well, automated marketing will allow you send out emails that are modified for each of your customers. These emails will show new products and promotions that are based on their past shopping forays. Hence, automation gives the customer a more tailored and personal online experience.
3. Provide Better Shipping Options: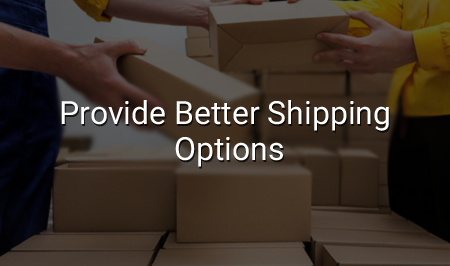 eCommerce, shipping options are just starting to evolve. As a result, many delivery services are offering the same day delivering services. The concept of crowd-sourced deliveries also emerged. Some of the larger retailers have even started experimenting with drone delivery services. As of now, specialized services are known as the best method of delivery as it is fast and trustworthy. However, the future is looking at evolving regulation policies. Drone deliveries and automatic delivery cars are becoming a reality in the not-too-distant future. However, their availability may from country to country.
When online retailers understand that the customer is king, the better chance they will stand of winning them over. Customers are spoiled for choices and switching to other brands takes no time. Shoppers spend their time and money when shopping matters most to them. Convenience and security are both factors that play a huge role. The future belongs to the retailers who engage them by providing value, fair prices and a trustworthy market niche.
4. Update Quality Content: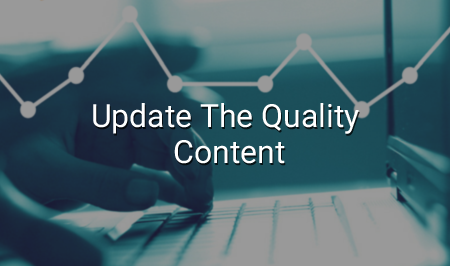 Quality content is important in B2B online sales because buyers are always seeking details of the products offered. B2B buyers want as much detail as possible from both the written and visual perspective. They don't just want a product, but they want specifications, high-quality images, and useful videos as well. All these elements go a long way in convincing them to shop from you. Providing in-depth details and nice imagery will help establish trust. These finer details will further convince the buyer they are making the right choice.
This can be very useful to you as a marketer. You can use content to educate customers about your products. Customers want the hottest information about latest products and promotions. Your created content can bring that to them. Most importantly, good content is the key to a more beneficial communication between your brand and the retailer. Here, personalization is the important factor that you need to consider. When you offer your customers personalized content, you share with them valuable knowledge to give good solutions to their problems. This can be helpful by encouraging visitors to stay for longer on your sites. These actions will assist you in gaining that customer's trust and loyalty. This all equates to increasing sales and putting more money to your bottom line.
5. Flash Sales: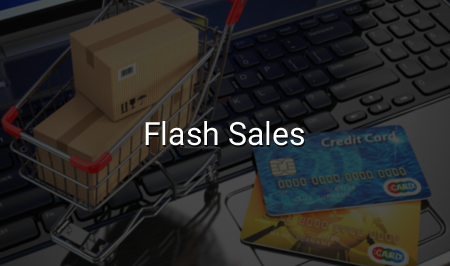 Flash sales are not the new concept. However, they have been historically effective and this is a fact which cannot be ignored. Online customers have developed the habit and expectation for Flash Sales, especially during special occasions and holidays. However the success of Flash Sales is not guaranteed. It can be assumed that if these types of sales become widespread, customers will be more than happy. People would then expect huge discounts across lots of products. Expectation and reality can be cruel opposites. You need be very careful on how you set up Flash Sales. It may not be very wise to do them super often.  If you run carelessly, you run the risk of damaging your brand in an offer to organize a flash sale.
Flash sales can last from anything between a few hours to a few days. Daily flash sales are enticing and encourage people to come back to check more and more. They give an incentive to your customers to continue to keep coming back. These types of sales are worth testing out. This is because they can build new customers, who then turn into repeat customers. However, you must do your homework on this one. It is important that you can make good decisions on when best to implement this sales tactic. Excessive use could lead to actually driving your customers away. Make decisions that will best help you get your brand out there.
6. Social Media Marketing: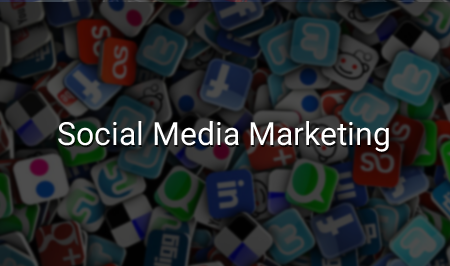 Social media marketing is also a continuing trend and a must-do for every yea. Many retailers have already started their social media marketing campaigns. For any eCommerce business owners, Pinterest is the best platform for marketing your products. It is the place where customers can view the "Most Pinned" products. This gives both types of customers the opportunity to see what others are buying online.
Buttons that can be bought are a trend that has been brought to life this past year. You can find such buttons on all of the big social media platforms, such as Facebook, Twitter, and Pinterest. Most customers prefer to research products via social media first. These types of customers are more than likely to purchase through social media buttons. However, as an eCommerce business, you will be remiss if you don't offer alternative purchasing methods. Different methods help extend your reach to customers you might otherwise be able to be shoppers.
7. Live Streaming: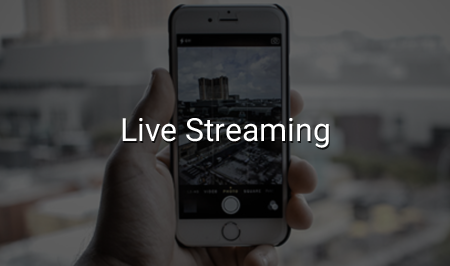 Content was one of the biggest trends in eCommerce and other industries. As they say, "Content is King". Nowadays, retailers take lifestreaming one-step further. They remain well aware that trust and transparency are required to help encourage people to buy online. When a consumer purchases your products or service, they want content. It is this content that is going to engage and enlighten your customers. These contents serve to give them every detail they would like to know about their potential purchase.
Hence, if you want to develop your customer base, it's time you should start thinking about personalization of content. Customers do not just want to know about your brand. They also like to see the brand. This year will bring our obsession with virtual content to the forefront. Many retailers use livestreams like Periscope and Snapchat to engage with their customers. Livestreams help their customers stay up-to-date of any new items or promotions. Livestreams aren't just for fun. With them, you are enhancing a trusted relationship with your clientele. Therefore, you must ensure that you run your livestreams well. Consequently, you run the potential of quickly losing trust if you stream your product in an unorganized manner. Showcase your products to your customers in an easy and honest manner. Detail the benefits of why your product is superior and stay organized. All of these tips will take you far.
To conclude, I hope the above points make your eCommerce shopping season successful in this year. Now, what will you do to make your new year even better? I would be more than happy to hear from you. Share your insights and experiences in the comment box below. Lastly, we wish you all the best of luck in this coming new year.