"When you are curious, you find lots of interesting things to do"- Walt Disney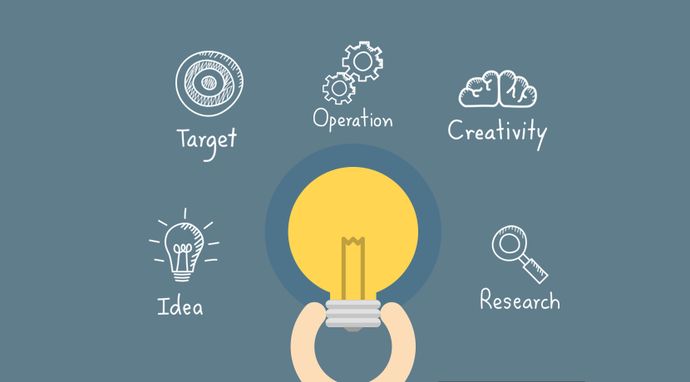 We all know that quality content never goes out of style. But how to constantly keep churning out fresh ideas that captivate and compel the audience enough to sit up and take notice?
Challenging, Right? You are not alone.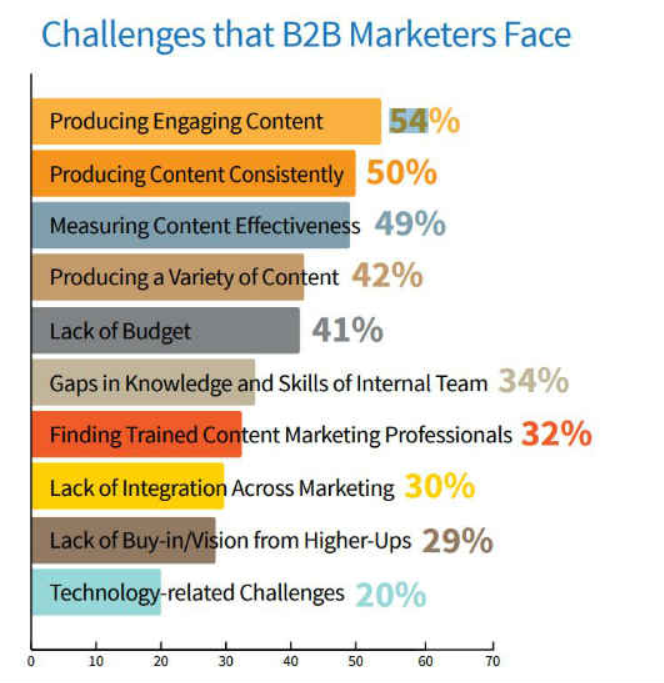 With the growing struggle of producing engaging content, it's time to find a way out. Content strategists have to find out what works for them and what does not.
Sounds easy?
Well, no.
There are numerous elements that make storytelling a success. A blog that started all dressed and shimmery should maintain its glam and never run out of ideas.
It's time to rise and shine as here we are with a list of ways to find interesting topics for your audience.
1. Use keyword tools and trending topics from social media
Find out what are the most frequently searched terms related to your business.
There are tools that help you determine the keywords that users type while searching for your line of products.
Once you have determined what the main keywords are, you can frame content around those keywords.
Also, search for the trending topics on all social media platforms. These topics are the flavor of the season and the audience is bent on engaging with these topics.
To come to your aid, there are numerous keyword planners that enable marketers in determining the topics to frame the content around and build their social media ad campaigns.
These keyword ideas and topics also come in handy when you are trying to figure out which topics have already been covered and shared across social media platforms the most.
You would need a content curation tool for that. (psst.. SocialPilot has a free content curation tool!)
2. Reviews and testimonials
Platforms like Quora, G2 crowd, google reviews are the places where one can find plenty of problem statements being posted by the users. What do you have to look for?
The reviews and feedback that the customers leave behind about the products and services
Comments and customer queries in the comment section of the blog
Testimonials and forums
The website's search results
Comments on social media accounts
Before you create content for your targeted audience, you have to first understand their preferences.
Start browsing through product/services reviews and see what audience like and unlike. Respond to the audience comments and suggestions on your own blogs, other relevant blogs and competitors' blogs.
Don't forget to scan your social media accounts where users' often come to find the solution of their problems or to criticize the brand.
Do check out what your readers are writing in comments and where they are facing problems. Start a conversation with them. Provide guides and tutorial videos to sort out their problems.
See how Gary Vaynerchuk, CEO and founder of VaynerMedia, solve users' problems or queries through video tutorials.
This is how your content will get a shape around the audience requirements.
3. Keep an eye on your competition
It's a game of numbers and you have to track what your competitors are up to. Keeping a close vigil on your competitors will give you new topics and ideas of social media marketing.
Facebook is the largest social media network and it's important to keep track of what competitors are marketing on this network.
Social networking platforms like Instagram, Pinterest, and Twitter can also provide useful insights, trending news and stories of competitors that you should too incorporate in your marketing campaigns.
How am I supposed to find out what my competitors are planning?
Check what new ideas your competitors are coming up with, like their content, high ranking keywords, daily marketing activities, etc.
Next, go through the competitors' social media profiles and see what audience are liking.
Find out the most shared content of your competitors' blog because it's your greatest challenge. Take up the challenge and use those topics (plus comments of audience on that topic) to create even more interesting and appealing content.
Brands compete with you for their products or search rankings. A large publication or blog might be difficult to outrank in terms of numbers.
But, you can.
Monitor the competitors' market presence. Follow their reach and understand their audience behavior. You can then use all the data to build your own content. Being constantly in touch with competition provides new ideas to bloggers and businesses.
4. Interview your people
Your employees could be the biggest source of information about your customers' likes and preferences. Your sales team and customer service know exactly what people are inclined towards.
Speak to your workforce!
These people might have valuable advice for you as they are in the frontline and constantly interact with the customers.
They will point out the loopholes and weak points of customers. Note everything down and work on every detail to design a better social media marketing strategy.
Schedule regular meetings with your sales employees and ask them for their suggestion on new topics.
Then later, take time and go through the notes. You might be surprised to discover that you already have a enjoyable story brewing up for your social media audience.
5. Data analytics and trending news
Social media is a mammoth concept and keeping track of each and every detail manually is an impossible task.
Then how do we monitor the audience behavior on the various social media channels? Social media analytics could come to your rescue.
Discover and analyze the audience behavior and your existing content engagement to get new ideas for blogs.
Understand what lures the audience the most and write interesting blogs based on the framework.
Subscribe to periodicals, newsletters, and business forums to discover what is new in the industry.
Some useful tools for blog ideas
LinkedIn today will give you insights about your industry
Google Trends tells you what is being viewed the most on the internet (trending stories and news)
Conduct a social-meta search with Topsy, SocialMention, TalkerWalker Alerts or Who's Talking
Use the Google blog search to learn all about your competitors' blogs
Check out Twitter Profiles of your competitors' to detect @mentions
6. Social media hashtags
Usually, a person's main activity on social media revolves around finding out what the other person is up to (Seriously, no kidding).
And most of the people use hashtags without knowing the significance. But for those who know, it could be a great social media marketing tool for higher engagements and conversions.
Use effective tools to find out the popular Hashtags across Facebook, twitter, and Instagram. Hashtags make keywords and social posts more prominent and you can use the hashtags content as useful contexts for creating new topics.
SocialPilot's analytics enables you to track and keep tabs on the most used hashtags on your page. You can start by looking into those!
7. Mind mapping
The mind is the biggest storehouse of exciting new ideas and creativity. You have to unleash its power to bring out unique topics.
There are various online tools available that will enable you to unearth ideas and synchronize your thoughts in a productive manner.
Coggle, Mindmaple, and Weje are some of the free online mind-mapping softwares you can use. Or just use a pen and paper to device your own mind map and get ideas.
Tip Some people like the headlines and plan to make it their next blog topic. That is not a good idea. Focus on the real content. If it leaves an impact, use it as an inspiration for your next post.
Wrap-up
Let me repeat again. Pay attention to what your customers, viewers, and sales people have to say. There is a story behind each question, each comment. Observe, imagine and get inspired!
If your existing content is effective, it will boost your efforts and willingness to create even better posts in future. Social media marketing tools could just be the right solution a marketer is looking for. They aid marketers in managing and monitoring content which could also lead them towards innovative ideas for the content generation.
At last, I know, being a writer or marketer, you too are full of ideas. Must share your "topic-finding" ideas in the comment section given below. We would love to learn from you.