Have you been struggling to figure out how Pinterest could help to market your eCommerce business? Pinterest gives a huge opportunity for both consumer-focused and b2b companies. It is increasingly used by eCommerce businesses to promote their businesses as well as products. It not only helps you to increase engagement and sales, but it also can help you build a strong brand name.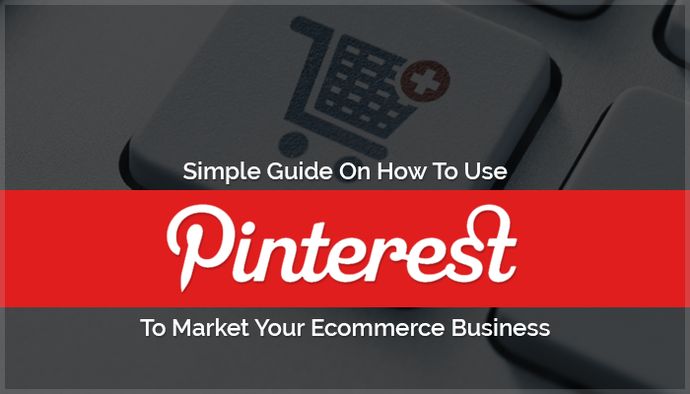 If you've been ignoring Pinterest until now, here are a few stats to get you thinking.
More than 75 million registered users are on Pinterest.
In terms of getting traffic, Pinterest is the most popular social platform for eCommerce compared to Facebook and Twitter.
Almost 80% of its users are women.
Buyers referred from Pinterest are 10% more likely to buy your products.
Buyers are increasingly using Pinterest to find relevant products.
If you think Pinterest is the great platform for your business, follow the below guide on how to use Pinterest to market your eCommerce business.
1. Categorize Your Product Under Different Boards:
First of all, you need to start by setting up your Pinterest page. Categorize the content on your Pinterest profile, just as you would do on your eCommerce site. Almost all eCommerce businesses deal with various products belonging to different categories. Therefore, you have to create different boards to pin different categories of products. If you categorize the products, not only it will help people to browse through your products, it also helps them to follow your board as per their interest. This way people can find the exact products what they are looking for. This puts legitimate shoppers in your cross hairs.
Have a look at how one of the top eCommerce brands use Pinterest for some effective naming inspiration. You can choose a simple board using keywords such as "Clothes For Women" or "Designs For Bedroom". Additionally, you may even name it using any seasonal approach such as "Get Set For Festivals" or other ideas, depending on your brand or business requirements.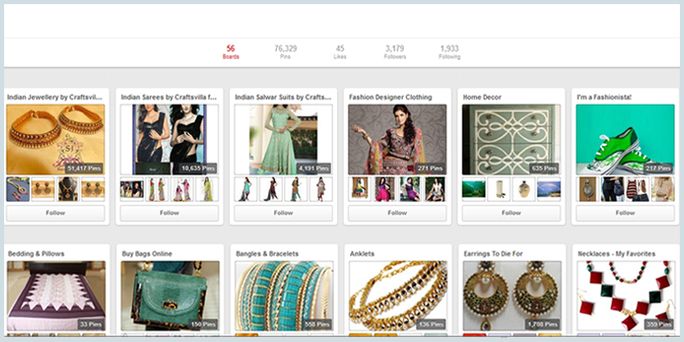 2. Share Appealing And Visual Content:
Pinterest is a visual platform. Therefore, it is important to share interesting, engaging and appealing content. It will encourage new followers to re-pin said content. Pinterest users like inspirational photos, quotes or images. However, these should be very useful and informative. Be creative when sharing content on Pinterest and check which types of content gain more engagement from your target audience as compared to others. You can also use Pinterest analytics to find out what drives the most traffic. If you have added the "Pin It" button, you'll be able to see what people are pinning from your website and re-pinning from your boards. Use this information so you can create more of it.
3. Include Hashtags On Pinterest:
Just like all the other social networks such as Twitter, Facebook, and Instagram, you can use hashtags on Pinterest when sharing your pins. It serves the purpose much like monitoring brands and trends. Hashtags are great for search purposes and can help you track content entries. However, one thing you need to bear in mind is that hashtags are only useful when added to the descriptions or profile names. Additionally, hashtags are clickable and if you are trying to increase a reach of a pin, use should use simple or trending hashtags. When a similar hashtag is clicked your pin will show up in the search results. Hashtags are only effective if you use brand-specific hashtags.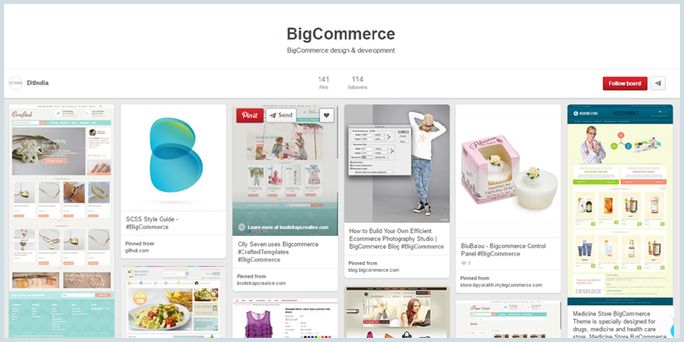 4. Add Relevant Keyword In Your Description:
It is vital for you to describe each pin you include on your Pinterest account. This helps in ensuring people who view the pins pinned on your different boards understand the products showcased better. If you add relevant keywords in your product description, people can search related product images. In this way, search engines will select your Pinterest images using the text description.
Therefore, whenever you are writing your pin descriptions, make sure you are applying the keyword most people would use to find your content. For example, if you want to show your pin in the name of "Social Media" when someone searches on the web then use the word "Social Media" somewhere in your Pin description. In this way, people can easily found your content and create more followers as well. The more followers you have, the more exposure you will get.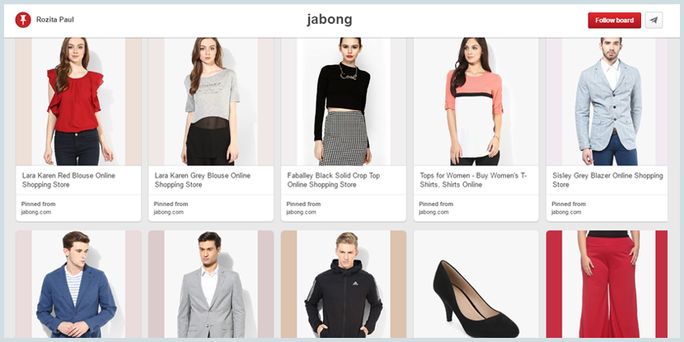 5. Use Rich Pins:
Rich Pins are pretty useful. There are different types of Rich Pins and the ones most widely used by eCommerce owners are product pins. With rich pins, Pinterest is able to pull additional information about the stuff that you pin and this makes your pins much better!
Product pins make shopping via Pinterest a lot easier. Different from a regular pin, these pins show where the product you are pinning can be purchased, the current price and the direct link to the product page. Also, the product pins prices are updated in real time and if any user pin the product pin on their board they will be notified when the price is updated. In short, it is the great way to convert your visitors into buyers.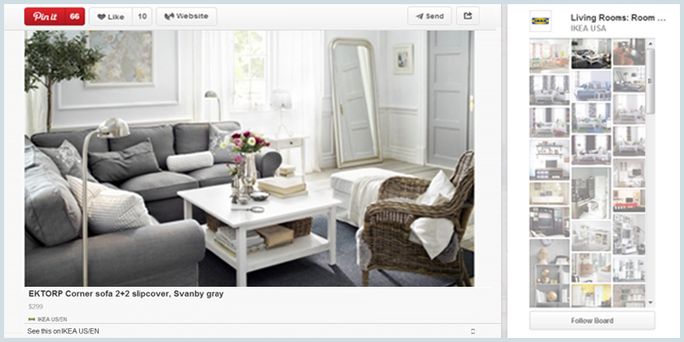 To use Rich Pins, follow two simple steps:
1. Include the proper metadata to your website content. This metadata is different for each type of Rich Pin, so you will need to add multiple types to your site and Pinterest will prioritize them.
2. Authenticate your Rich Pins and apply to get them on Pinterest. Once you've completed step one, you have to enter your site's URL into Pinterest's validator page to ensure there are no mistakes with the metadata. After everything is finalized, you can click "Apply Now". Find out more on Pinterest's developer's page.
6. Schedule Your Pins:
Like all other social networks, a consistent sharing strategy is important on Pinterest in order to build your followers up. By using social media scheduling tools, you can save time and effort by planning your content in advance as well as evenly spacing out your pins throughout the day. Through scheduling your pins on Pinterest, you can easily maintain your presence and engage with your audience. Also, the SocialPilot browser extension makes it easy to schedule anything on Pinterest directly to your boards. Whether you want to share your product image or content, you can easily create your posting strategies for the future according to your requirement.
How do you promote your eCommerce business on Pinterest? Which Pinterest tools help you with a better Pinterest marketing strategy? I am excited to hear from you and how you are using this wonderful platform.