Marketing is no longer about the stuff that you make, but about the stories, you tell."
–Seth Godin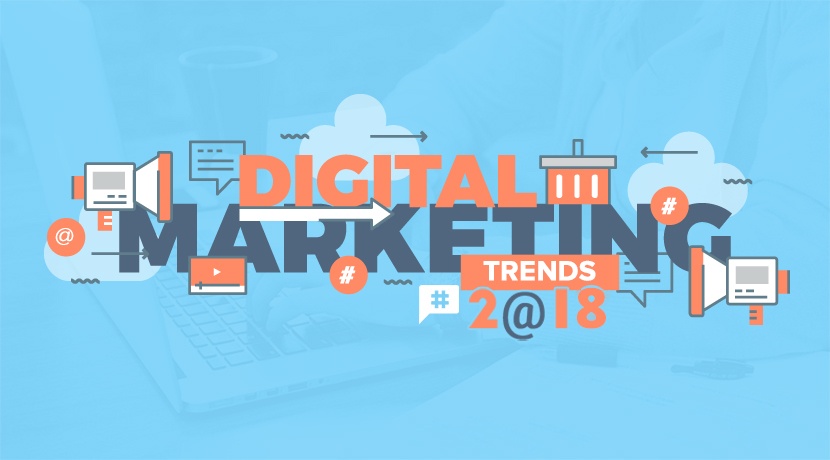 When mobile usage overtook desktop internet usage in 2016, mobile marketing became the most significant trend of the year which every brand took note of and embraced. While some market trends like UX and quality content are timeless, there is always a new gigantic marketing wave that emerges every year and sweeps all other trends under its powerful force. Let's find out what 2018 has in store for us.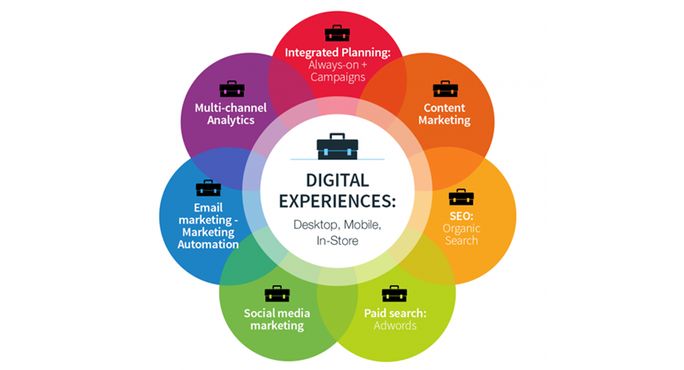 We have considered the best sources to offer a wide forecast on Digital Marketing Trends for 2018, and we came up with a very good list, here it goes:
TREND WATCHING
Trend Watching is leading this collection. Let's see what they have found in their crystal ball:
1. Anonymity: As awareness increases the control that algorithms have in our lives, so does the value we give to those brands that offer us the ability to make use of them as incognito characters. Markets trends of the preceding years form the basis of digital transformation marketing strategies for the current year. In October 2016, a study showed that Uber and Lyft drivers were more likely to cancel rides of clients that have black sounding names.
Customers want anonymity due to freedom of shopping and getting the best deals on social eCommerce platforms. Prices of brands are greatly influenced by the personal data and buying practices of customers. This further increases the urge for anonymity in consumers who want a fair deal for the purchases they make.
2. Global Commitment vs. local: We will face the challenge of meeting the social expectations of two very different user profiles. On one hand, those who expect from us a commitment and a vision of global interconnection; on the other hand, those who trust us to gain their trust by focusing our efforts on local activity.
3. Virtual Experiences: They are still far from being able to compare with actual experiences, but their increasing ability to approach them will make them less and less reserved for only the privileged few.
BRANDWATCH
4. Payment campaigns: The changes experienced by the main social networks in the last year make it increasingly difficult to achieve the desired dissemination, relying only on the organic scope. For example, if we talk about Facebook, this has gone from 15% to 2%. Even understanding perfectly, the content that our audience wants to consume, it will be difficult to avoid paying to achieve the expected result, either on the network itself or using influencers.
5. More ephemeral content: With Snapchat as the ambassador of this concept, throughout the year we will witness the way in which more and more platforms are uploaded to the cart of publications with an expiration date. Instagram already did it in 2016, now it is necessary to observe the way in which Facebook, Twitter or even WhatsApp, adopt this format. Live videos and 360-degree videos seem to be in vogue this season, more immersive marketing campaigns are likely to emerge this year.
6. Live streaming video: First came Meerkat and Periscope, then YouTube and Facebook Live, and now even Instagram gives us the opportunity to share our content in real time. It will be a stage of experimentation for the brands in this 2018. This year it is also expected that live videos will feature influencers and this will be the new age marketing campaign for all big brands now on.
7. Customer service and chatbots: The digital assistants of the operating systems will no longer be the only ones with whom we will talk about this 2018. Thanks to advances in artificial intelligence, we will soon see how new cousins appear to Siri or Alexa to improve the customer service experience. Facebook messenger and slack use chatbots to communicate with consumers, answer queries and get feedback. Owing to the immense popularity of these chatbots, Facebook and Slack intend to expand their chatbot services.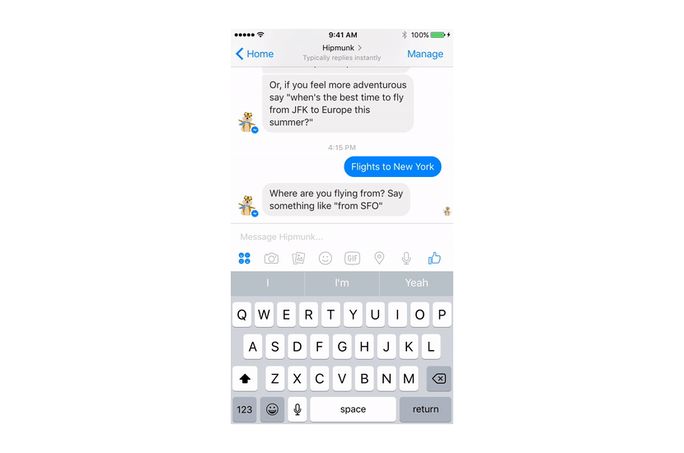 8. The disguise of the autopilot: Automation should not be synonymous with depersonalization, so 2018 will also be a year of struggle for close communication. Especially with the increase in chatbots, brands should leave aside the automatic-looking answers to give way to human responses capable of transferring users a real active listening despite leaving artificial intelligence.
9. The rise of social ecommerce: On data collected, 75% of consumers claim to have acquired something after having seen it on social networks, so it is understandable that platforms like Instagram already offer a variety of facilities in this regard for brands. All purchases are slowly being done on social media and customers are greatly inclined towards social eCommerce. Brands are targeting human emotions to tap customers.
CONTENT MARKETING:
Joe Pulizzi, creator, and founder of CMI (Content Marketing Institute), predicted 2017 marked by these trends: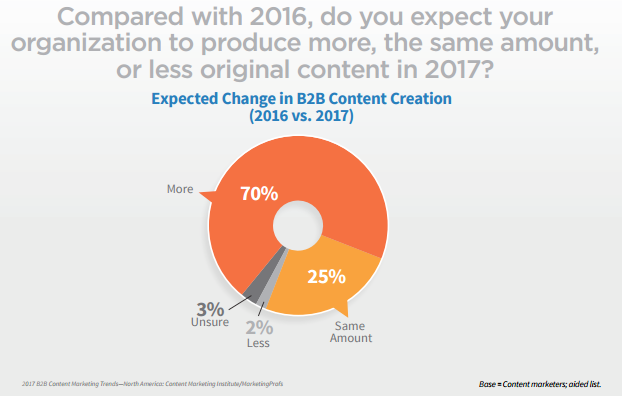 10. Purchase of Influencers: This year the giant companies, instead of hiring influencers, will directly buy their channels and equipment is going to grow. Influencers will play a greater role in advocating brands and influencing people to buy the products and services.
11. Content Marketing as a defense mechanism: Given the growing influence of opinion leaders in Social Networks, creating a large and loyal audience around our own content is presented as a powerful shield in preventing media crises affect our reputation.
12. The organic content has changed: The aforementioned changes in the algorithms of the main platforms and their consequences on the scope of the publications have caused the anger of many users, who have seen their investments in social networks lose efficiency.
FORBES
Year after year, Forbes publishes from the hand of the best experts in the sector, different articles compiling trends that help us reflect on what is new. Here are some of the predictions that Brian Sutter, Marketing Director at Wasp Barcode Technologies, shared for 2017:
13. Increased satisfaction after the execution of Content Marketing campaigns: 62% of B2B and B2C companies claim to have achieved better results in 2016 after having carried out new Content Marketing campaigns, which is expected to increase investment in them. The content marketing campaigns are a careful mix of A. I solutions, Influencer marketing, visual advertising, and niche curation.
Consumers will no longer settle for anything less than the best. They want instant communication and response to their queries, and companies will ensure that the consumers' expectations are duly met.
14. Visual content for B2B: In the coming months, we will see, after the growth of the audience in platforms as visual as Instagram, Snapchat or Pinterest, to the B2B companies beginning to increase its presence in those networks that until now were associated much more with B2C companies.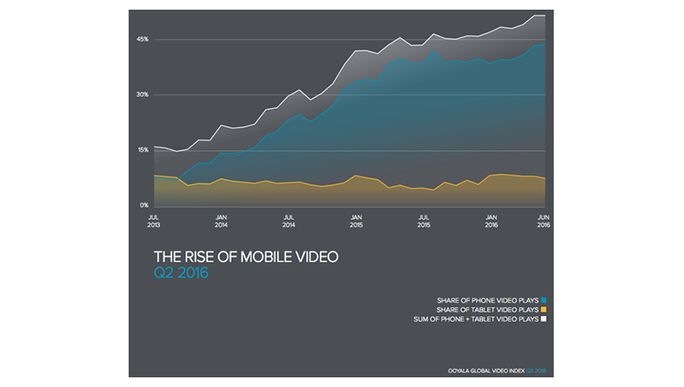 Images and video have seen a manifold upscale in the last six months, and brands will continue their visual story-telling campaigns for engaging old and new customers.
15. Content produced by the users themselves: 85% of users rely more on content generated by others than those generated by brands.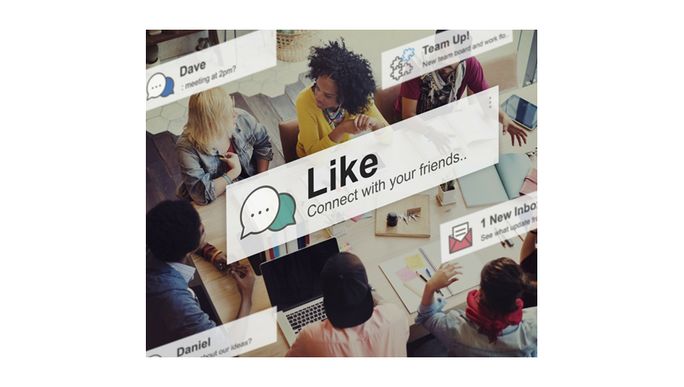 CONVINCE & CONVERT
It has been difficult to choose among the 5 predictions this year brings us Convince & Convert, but here are our favorite forecasts:
16. Creative Formats: Traditional tools like blogs or e-books will share the stage in this 2018 with more audiovisual content (podcast or gifs for example). In the words of the growth marketer and Voila Norbert co-founder, Sujan Patel, "the contents will become shorter, unique, sweet and direct."
17. The message will become even more niche: More specific and deep content in an information-saturated sector is a key to attracting new visitors.
Bonus:
More focus on retention. When the framework becomes more complex year after year, it becomes even more necessary to bet on increasing traffic within our usual audience.
Wrap-up
With new digital marketing campaigns emerging year after year, the customers are a fortunate lot. Brands are going from pillar to post on social platforms to convince consumers to make purchases. It's now about providing classy content for consumers to enjoy, grasp and then advocate others.
The importance of an efficient analytics tool has becoming bigger than ever before. With smaller attention spans, businesses constantly need to monitor and analyze the current area of interest of their consumers.
Further digital marketing strategies can be designed based on the data provided. Mobile marketing is one area that has seen a significant increase and responsive designs are the order of the day. But research says that actual conversions are still lower on smartphones. Companies that work in this area where they can further improve the customer experience on a smartphone, will reap added benefits. And with Google's recent announcements regarding AMP and Mobile index, SEO techniques will become more vital than ever.