You may be aware that Twitterfeed will be shutting it's doors on Oct 31st, 2016. Even so, SocialPilot stands at the ready as an alternative solution to your needs. With SocialPilot – The twitterfeed alternative, you will never run out of new content to share with your followers or readers.
It is too difficult to always stay updated with all of the latest social media trends. Primarily, it is a chore at best to stay connected with your audience on daily basis. Seems like this trend will continue to get more tiresome as new ways to create and share content are born. Therefore, using our RSS feed feature, you can simply schedule and share fresh content according to trends on a daily basis.
SocialPilot not only helps you to schedule and share feed content but also gives you suggestions to post new and fresh content. You can even select the suggestions according to your genre like marketing, business, fashion etc.
1. Add Your Feed Directly Across 9 Social Networking Sites
Feed automation is an amazing feature that will keep all your social media accounts active by including real-time updates from your favorite blog.
Just like Twitterfeed you can add custom feeds from your own website. You can also set their frequency and choose the number of posts to read with SocialPilot. You can add custom feeds from your own website. Also, you can select the read frequency (every 6, 12, or 24 hours) and choose the number of posts to read.
SocialPilot allows you to feed your blog post content, or any other content that supports RSS feeds to Facebook, Twitter, LinkedIn, Google+ and 5 other social platforms. Additionally, it allows you to add relevant hashtags to your posts.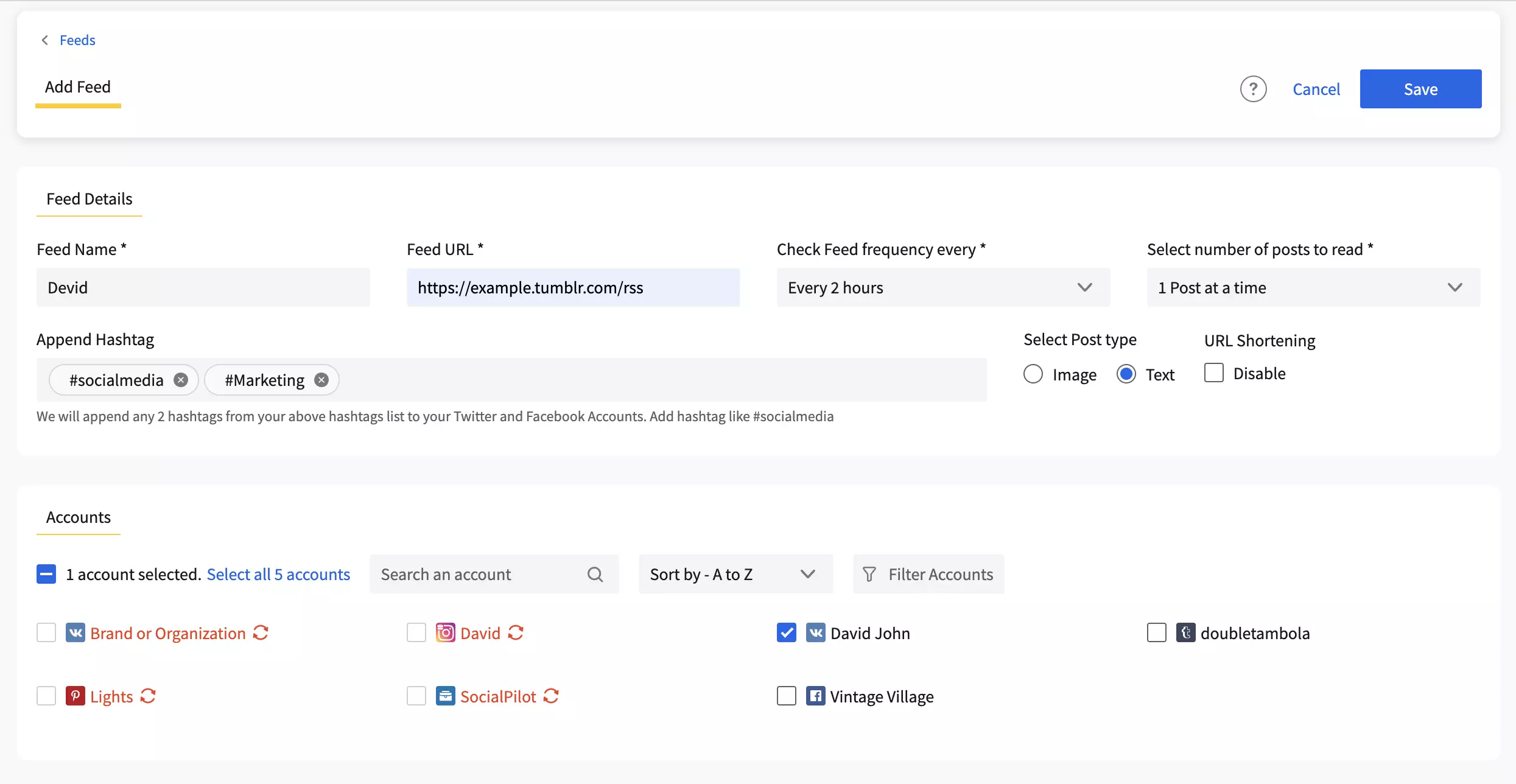 2. Manage Your Feed Seamlessly
With the manage feed option you can add, delete or update your feed. In short, you can manage all your feeds from here once you are done adding them.

3. Choose Content Directly From the Website or Blog Feed
Once you have added your content to your feed, whether it be a blog or an image, you can publish on your website within a 24-hour time frame. The content will be automatically added to your queue.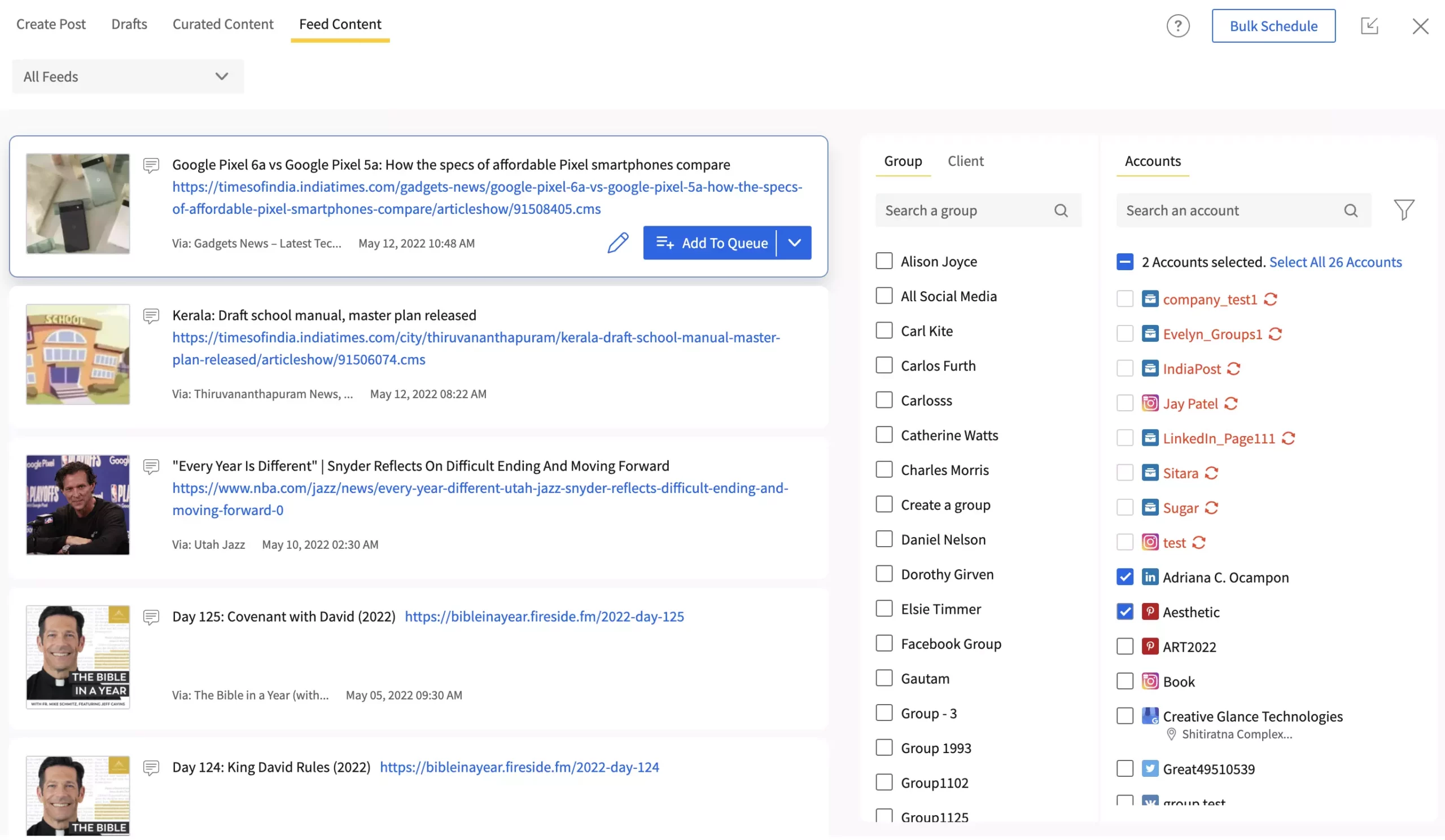 Moreover, the tool will also share the content timely through your social media accounts, thus giving you that cutting edge impact over your audience. Moreover, SocialPilot also has a chrome extension to make management faster on desktop.
So, I hope you now understand the importance of an RSS feed for your posts. Let me know how well SocialPilot works as a Twitterfeed replacement or there are other Twitter automation tools you can explore that fits your requirements.