Mark Zuckerberg paid 1$ billion to acquire Instagram from Sean Parker back in 2012. Instagram, the app-based social media picture and video platform, is much friendly to use than the Facebook app. This is true because you get dozens of filters to make your photos look more awesome before it goes live.
Instagram posts are all about hashtags and good images. Use the right hashtags and your posts will have the potential to be found by millions of daily active users. If you are looking to grow your reach, you'll need to use the right hashtags to make it easy for users to discover your posts.
In this article, you will learn how to make best use of hashtags in Instagram to grow your reach and followers.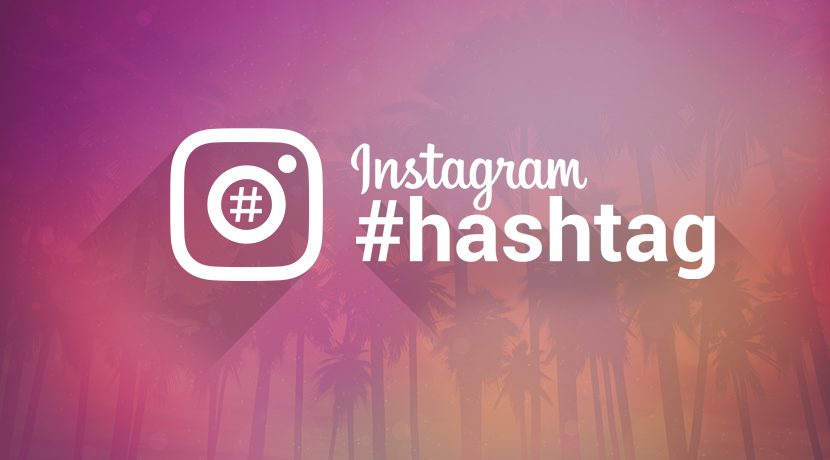 1. Leverage Relevant Trends
An excellent way to increase your follower count and engagement on Instagram is to use existing popular hashtags. This method will help you build an instant level of interaction on your profile and slowly expand your reach on Instagram.
These hashtags are more generic and mostly used by a large number of users, but when combined and used with more specific hashtags related to your niche or brand can help you leverage the trend. These hashtags are also searched a lot. Some of them include:
#picoftheday: Well everyone's workplace cannot be as adventurous as these guys working in @natgeo, but the idea is to share a picture of your day at work. It can be a photo of you in the busy lobby of your office in your background, or it can be you in your bakery starting to bake the first cake of the day.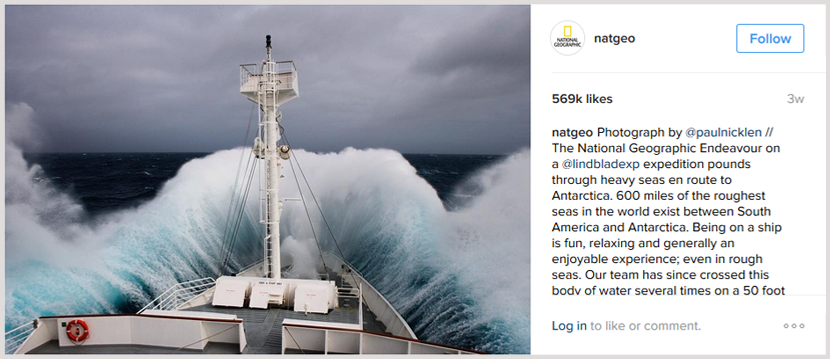 #followme: Every day has a story to tell, what is your story today? Take a photo of yourself while at work and post it with followme hashtag. You will find how often users engage with your story.
#TBT: A #tbt or #ThrowBackThursday is an excellent way to post about an incidence happened in the past with your audience. For example, you can share a photo about the history of your business, or share an old memory of a outdoor company outing.
Tips to Discover Existing or New Hashtags:
There are many such trending hashtags that can be creatively used in your posts. Hence, you need to choose your photo and make sure to pick a relevant trending hashtag for your picture.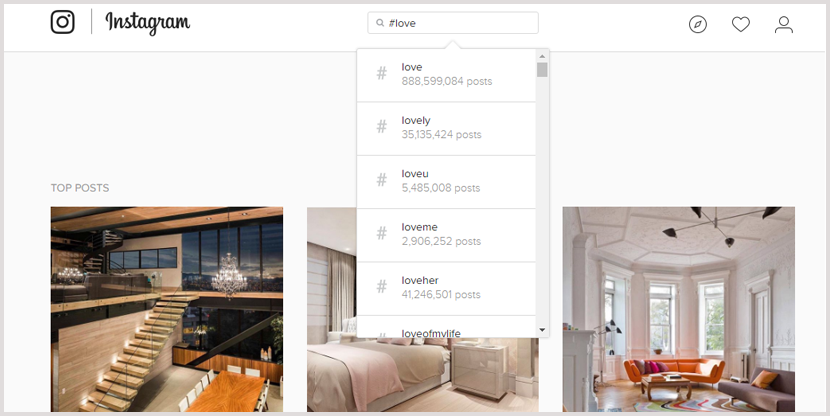 One way to check if the hashtag you want to use is trending or not is by simply typing the hashtag with the hash symbol before it in the search bar of Instagram. You will be able to see the number of posts where the hashtag has been used. The number of posts represent a good story about the popularity of that particular hashtag.
2. Tap into popular theme
Another fun way to engage your audience is by creating posts based on a theme. Make use of popular themes to create your unique updates. This will make your posts fun and exciting and keep your audience engaged.
Here are some hashtags for every day of the week to make your daily posts more fun.
#mondayblues: There are over 882,128 posts on #mondayblues. The popularity of this hashtag suits people who are working in a 9-5 job and describes that sad feeling when they still have a whole week of work ahead of them.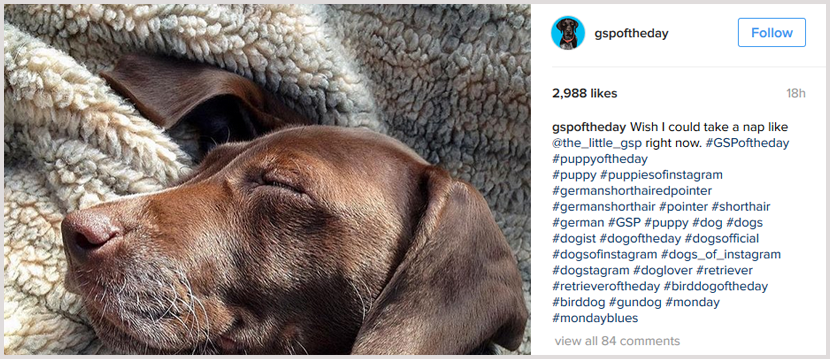 #TakeMeBackTuesday: To share a memory of a day when you were hanging out with your bestie, there are over 175,650 posts used by Instagrammers with this hashtag. Similarly, you can do a themed post for every other day. #WellnessWednesday can be a post to show the importance to take care of your health. #thirstythursday to post about some fun time spent with your colleagues after work.
#flashbackfridays, again to early reminiscence days of your life. #caturday, to post a funny photo of your cat. Take a selfie while you are relaxing on a Sunday and use the #SelfieSunday hashtag.
You can also post other themed posts to show different situations. For example, make a funny face and use a hashtag #funnyface along with it. Again, selecting relevant hashtags is the key.
3. Share an Inspirational Quote
You can instigate a good amount of engagement by sharing motivational quotes. Quotes can be based on: business hashtags like #hustleharder or #workflow, fitness hashtags like #gymtime, or nutrition hashtags like #glutenfree.
Some Instagrammers share an inspirational quote everyday. Below are some examples of how to use them:
#entrepreneurlife: Let's say you want to share stories of your entrepreneur journey. You can use this hashtag along with other hashtags related to entrepreneurship or business.
#dailyquote: A good way to motivate your audience is to share general inspirational quotes. However, do not forget to be relevant.
#wordsofwisdom: Share a unique thought or motivational quote to inspire your audience. Keep your content original and catchy to grab your user's attention.
4. Know Your Customer and Their Hashtags
The best way to know your customers is to interact with their posts. Post a comment, follow them and find out the hashtag they are following. Once you find out the hashtags your customers are using, use them along with your hashtags to engage them with your brand.
For example:
@thinksmartgrowrich uses some general hashtags to reach a wide audience in its social media strategy.
Clicking on each of these hashtags will give us other posts related to the previous hashtag. You will need to analyze these hashtags. Most importantly, pick the ones that are relevant to your business and add them to your hashtag list.
You will have to try many hashtags and keep a lookout for new trending ones. It is best to maintain a publishing calendar and have a list of hashtags that best match your photos on a regular basis. Over time, you will have compiled a list of hashtags that best suits your business. This compiled list will help you to get the attention of your customers. Also, keep a lookout for what your customers are hashtagging because you may find a use for them to engage your users.
5. Use Hashtags Consistently
You can use a maximum of 30 hashtags in a post. However, you should not try to use 30 hashtags at once in every post. This will make your post look overcrowded with hashtags and make it hard for the user to comprehend the meaning of your post. In addition, this also eats up valuable positing time.
Instead, do keyword research on your product or service and come up with 15-20 hashtags that best suits it. Afterward, come up with 5-10 hashtags for your brand. In the meantime, remember to collect these hashtags and put them in a safe place where you can revisit them for use. I recommend either using a word processor like Microsoft Word or a note taking app such as Evernote.
Create groups of hashtags using 5-10 hashtags that you have collected and saved them in your Evernote file. Whenever you need to post, either manually or through your preferred best Instagram marketing tools, you can copy the relevant hashtag group from your Evernote and paste it in your post; this will save you time. Do this consistently with every post, and soon you will start seeing results.
6. Be inspiring
Create a balance between work and play. This kind of behavior will always keep your audience engaged. You can create this effect by telling users what you are doing at the moment and keep the users anticipation level high. You will be able to spark engagement with your followers.
#partytime: You can take a picture of where you are or what you are doing during your leisure time and post it with a relevant hashtag to keep your audience engaged.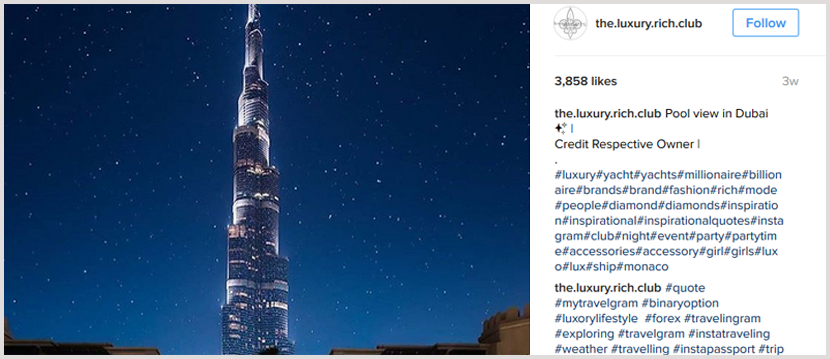 #amreading: What are you doing right now? Create an interesting looking story and post it with the photo.
7. Geo Targeting
If you are the owner of a local corner bakery in your town, use the hashtag of your city. You can interact and be found by your potential local customers that are using the same geo-targeted hashtags. Moreover, this strategy will especially be effective for small businesses' wants to target the local audience. Keep in mind to add value to your posts for your audience.

For example:
The image below shows a fashion post that is targeted to its local audience with a clear call-to-action. Small business, as well as large companies, can use location based hashtags. This is a post created with a hashtag that is marked to target the people in Fairbanks, Alaska.
Successful posters use geo-targeted hashtags along with other popular hashtags like #fashion, #instafashion, and #fashionblogger. The lower set of hashtags is a fixed set that this Instagrammer uses along with specific ones. A fixed set of hashtags remains a great best practice for use in your posts. This works to its potential only if they are to be used consistently. A ready-made set serves an an ideal time-saver for your regular posts as well.
Using the tips and strategies that you have learned, you will be able to grow your audience on Instagram. Use Instagram automation tool to be consistent in your posting and try to keep your audience engaged by creating unique content.
We hope you will follow the Instagram hashtag suggestions mentioned in this article. Remember, you have the ability to get creative and try a mix of hashtags of your own. The idea is to combine some generic or popularly used hashtags with niche-related hashtags that are unique to your brand. A healthy combination of hashtags, when used consistently with your posts, will drive your results.
Final Thoughts
If you are new on Instagram, you need to consider using some of these hashtags in your posts. Keep a lookout for trending hashtags, so that you can capitalize on opportunities, however make sure you are relevant to your business.
We wish you the best of luck in creating your Instagram posts. :)