Instagram, one of the most popular social media networks, allows you to share photos, stories, live videos and much more with your audience at the click of a button. With Instagramers sharing new and exciting content every day, wouldn't it be great to watch the same on a big TV screen?
Watching captivating Instagram Lives, Reels, IGTV, or even choosing products to shop on a large screen can enhance the overall user experience. Though Instagram is available mainly for iOS and Android devices, there are ways in which you can cast Instagram to your TV.
This article will guide you through how to cast Instagram to TV, which includes casting from your iOS or Android devices and your desktop.
Why Cast Instagram Live To a Large screen?
Instagram being a mobile-first app, you might wonder why to take all the hassle to cast Instagram to a big screen. Let's discuss it briefly.
Instagram is the most preferred hub for new and exciting content. In-feed images and videos, Live videos, IGTV; all are uploaded daily by billions of users. People post, explore, shop and build brands on Instagram.
However, advertisement screens, skyscraping posters, billboards- all these are aspects of offline marketing that customers still like to see and enjoy, despite online marketing growth. Thus, using large screens is one step to guarantee customer satisfaction for the simple reason that users love the feel of large screens.
Casting Instagram to TV presents marketers with the opportunity to use Instagram as a potent marketing tool to integrate with their offline marketing strategies. They can use large screens in shopping malls and public spaces to display their brand feed and live campaigns to a large audience to raise brand awareness and drive engagement.
Live videos can now be displayed for as long as four hours. Brands can arrange to cast live videos on large screens to host concerts or have interactive sessions with users at multiple locations together. It also helps in saving costs, as marketers can host the session across multiple places by sitting at one place and just having a small set-up at every target location.
Prerequisites To Cast Instagram To Your TV screen
Instagram does not have any ready-to-go features to cast its screen on another screen. There are some prerequisites for casting Instagram content on your TV.
A Google Chromecast device to cast Instagram to TV
TV that supports Chromecast
Google Chrome browser on the device from which you will cast Instagram
The device from which you will cast and the TV to which you will cast should be connected to the same Wi-Fi connection
Once all these boxes are ticked, you are good to proceed to the next step. To cast Instagram to TV, you will need the desktop version of Instagram or use the screen mirror feature of your smartphone.
How To Cast Instagram To Your TV From Your Android Device
Casting Instagram from your Android phone can be the most convenient as most of you will have Instagram installed on your phone. You have to do so by mirroring your entire phone screen on your TV.
Here are the instructions to watch Instagram content on your TV screen:
Step 1: Plug in the Chromecast device to the HDMI port of your TV.
Step 2: On your Android device, go to the Settings menu. Click on the "Bluetooth and Connections" or "Connected Devices" option.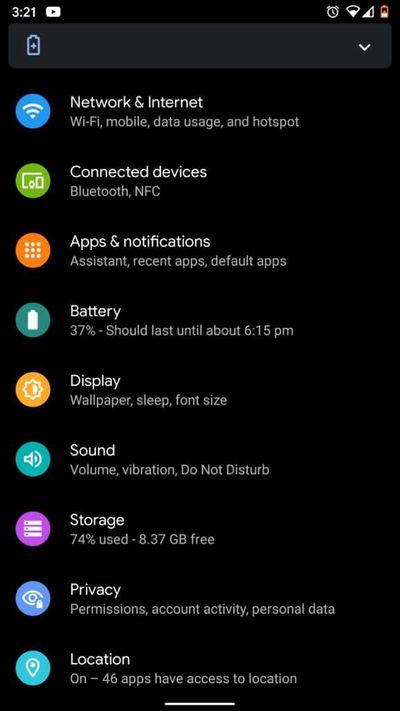 Step 3: Select the "Connection Preferences" option. This may vary for different brands of Android phones.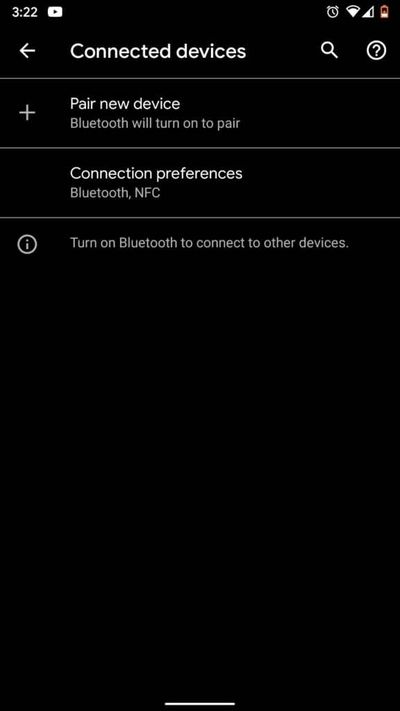 Step 4: You will find the "Cast" option. After clicking on the "Cast" option, select the "Enable Wireless Display" option. The Chromecast option will appear along with your TV name with a list of all the available devices to which you can cast your phone screen.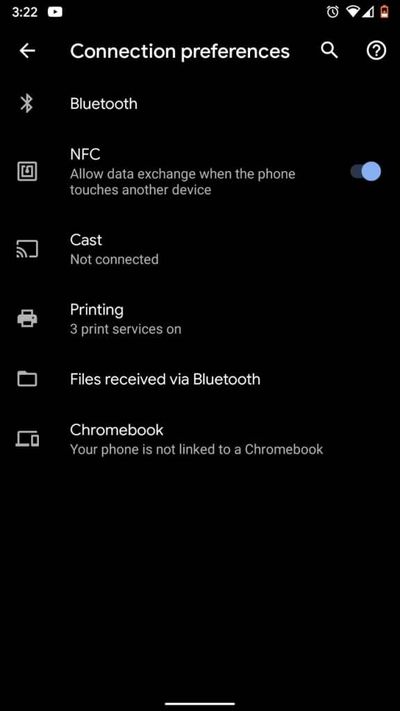 Step 5: Select your TV from the list of available options. You might receive a pop-up alert on your phone, citing that sensitive information on your phone might be cast on the TV screen while mirroring if you proceed. Click on start and proceed.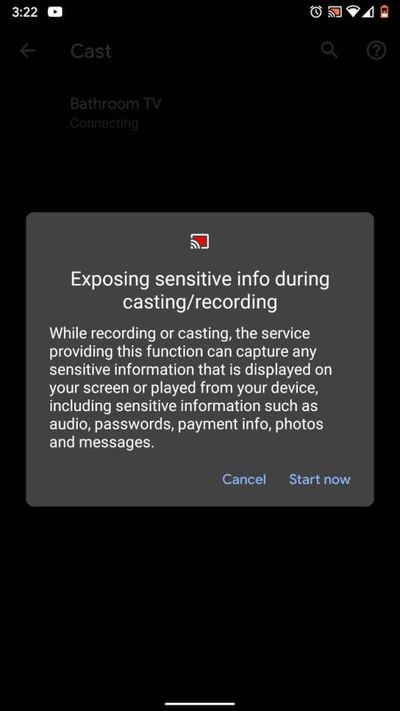 Step 6: Your entire phone screen will appear on your TV screen. Open the Instagram app on your phone to see its content on your TV screen.
How To Cast Instagram To Your TV From Your Desktop
It is possible to cast Instagram on your TV, even from your desktop. A few simple steps can help you cast your Instagram screen from your PC (Windows or Mac) to your TV.
Step 1: Open the Chrome browser on your desktop and visit the official Instagram website. Log in to your Instagram account.
Step 2: Click on three dots on the top right-hand corner of your Chrome window.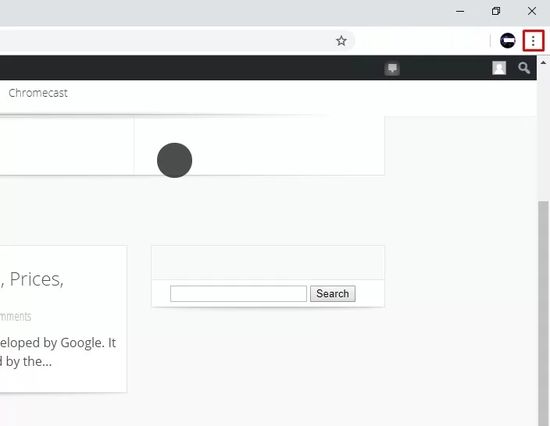 Step 3: You will find the "Cast" option in the dropbox menu. Click on it.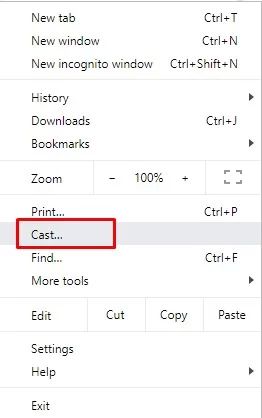 Step 4:Chrome will search for the available devices on which you can cast your desktop screen. Your Chromecast attached to your TV will appear.Click on the "Sources" option and select "Cast tab" to cast only the Instagram tab to your TV screen.
Step 5: Now, select your TV device, and the Instagram tab on your desktop will start casting on your TV screen.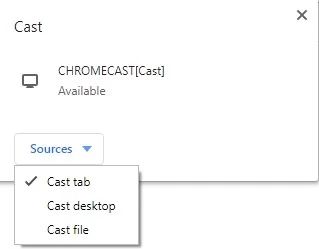 Enjoy!
"Sources" – Which one to choose?
When you want to cast Instagram from your desktop, you will be presented with three casting options. Choose the one that suits your requirements.
Cast Tab: If you choose this option, you can only cast a particular tab. It can be used to cast or mirror the Instagram tab open on Chrome to the TV screen.
Cast Desktop: This option casts the entire display of your PC or laptop. It will show everything that is running on your desktop screen.
Cast File: If you select this option, you can stream audio or video files from your desktop to your TV screen. After selecting this option, choose the file which you want to cast on your TV.
How To Cast Instagram To Your TV Screen From Your iPhone Or iPad
If you have an iPhone or an iPad, follow these steps to enjoy your Instagram's images and videos on the big TV screen.
Cast Screen Using MomoCast
Step 1: Install the MomoCast app from the App Store on your iPhone or iPad. This app lets you mirror or cast your screen on a TV.
Step 2: Open the Safari browser on your iPhone or iPad. Log in to your Instagram account there.
Step 3: On the Safari browser, click on the "Share" button. And then select "Cast with MomoCast."
Step 4: The webpage you are currently on will be opened through the MomoCast browser. A "Cast" icon at the top right will appear with the available devices. Choose your TV with Chromecast.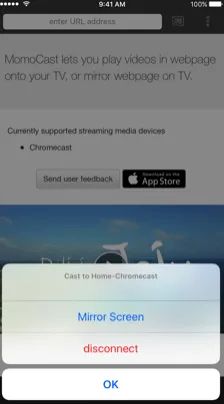 Step 5: Next, tap on "Mirror Screen." In a few seconds, your mobile screen will be cast on your TV screen.
Step 6: To end the streaming, click on "Disconnect."
Cast Screen Using AirPlay
Step 1: You need an Apple TV or an AirPlay-compatible Smart TV for using this casting option. Connect your iPhone or iPad and your TV to the same Wi-Fi network.
Step 2: Open the "Control Center" and click on "Screen Mirroring."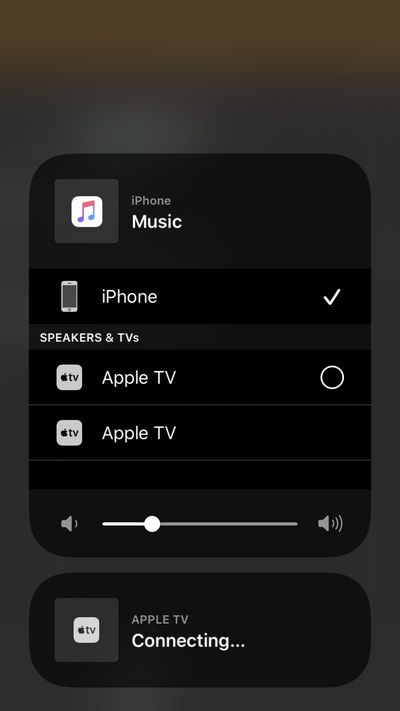 Step 3: A list of compatible devices will appear. Select your Apple TV or Airplay compatible TV from the list.
Step 4: A passcode might be required for AirPlay. Enter the passcode on your iOS device. On successful authentication, your screen will start casting on the TV.
Step 5: Open Instagram, and you can start watching your Instagram page on your TV screen.
IGTV and Large Screen
IGTV or Instagram TV is a feature on Instagram that allows content creators to post high-quality videos up to sixty minutes long. Brands can explore many marketing, brand building, and selling options on IGTV. Posting instructional videos, answering questions, showcasing products, repurposing content, the opportunities are endless.
Content creators come up with innovative ideas to post on IGTV. The long duration of the videos makes it ideal content for watching on a big screen. IGTV videos can resonate with the audience and create long term relationships with the brand.
SocialPilot's blog on what IGTV means for your business is a must-read if you want to apply IGTV in your marketing strategy.
Tarte Cosmetics' influencer marketing strategy is a huge success for its IGTV videos. Instagram's algorithm prefers user content over brands, and hence using influencer videos on IGTV helped them reach the right kind of audience. It has gone to the extent of inviting makeup influencers to all-expenses-paid trips to Costa Rica, Hawaii and Bora Bora to curate content for their Instagram. Hashtag #TrippinWithTarte spread like wildfire in social media circles.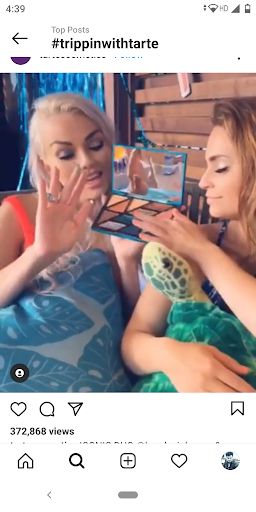 Download the IGTV app and log in with your Instagram username and password. Now, cast IGTV the same way as mentioned above to your TV screen and enjoy highly entertaining videos from IGTV.
Wrapping Up
Be it Live, Reels, or IGTV, one key element to ensure success in your marketing campaign is to curate a solid content calendar and consistently upload posts. It can be daunting to manually manage schedules and keep track of posts across multiple platforms.
Thankfully, there are automation tools to your rescue. SocialPilot helps you manage your social media calendar and schedules across several platforms from a single dashboard while offering solutions to communicate with your team more effectively.
Visit SocialPilot to know more about using technology to optimize your marketing campaigns and scale business growth faster.