First and foremost, information and resources is being distributed online in a multitude of ways these days. With so many services, the need of a digital marketing presence is now greater than ever. The main objective of digital marketing is to promote brands, make preferences and enhance sales through different digital marketing strategies. Most have similar problems such as: social media management, content marketing, different requirements of client etc. Managing a marketing campaign online is important for any digital marketing agency so in that case automation tool can be helpful. At last, this article will introduce to you the needs of a digital marketing agency. Also we will discuss the importance of automation tools and how they can make these tasks easier and more efficient.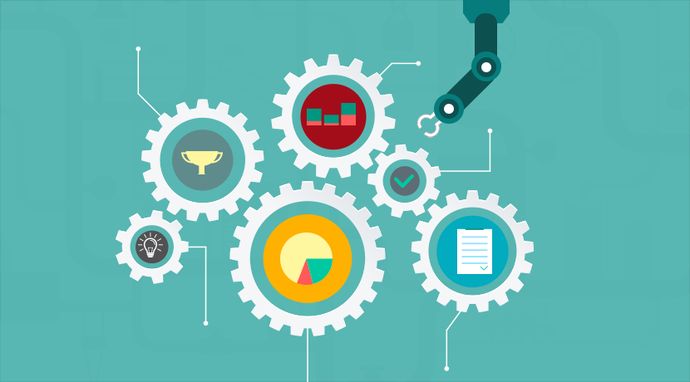 In a nutshell, automation tools are timesaving. You can customize and simplify marketing tasks as per your requirements for your business. Therefore, SocialPilot helps digital marketing agency to update their daily activity on the different social media platforms. Here I have compiled 5 of the biggest problems a digital marketing agency may face.
1. I need to configure multiple accounts for my multiple clients at one place:
One of the biggest jobs of a digital marketing agency is to manage their client's social media profile effectively to maintain their brand and presence creatively and nicely on social media platforms. The challenge comes when they have more clients and have even more social media accounts to manage. They require one application where they can configure all of their client's social media profiles at one place. They need a system that can easily differentiate between platforms when scheduling or sharing requires as well.
With SocialPilot, They can easily connect unlimited social media accounts for all of their clients at one place. With our "Groups" feature, they can also nicely group all social media profiles for each client effectively. This enables the users to start scheduling easily and decisively.

2. I require a totally flexible scheduling options for each client:
A digital marketing agency needs to be able to handle campaigns for various clients from any region and domain. Content sharing strategies work best for their client if digital marketing agencies have full control of content sharing queue. Additionally, scheduled posts should be based on client's time zone for better control.
SocialPilot believes that no single social media strategy works if there are restrictions and constraints laid by tools. Keeping this in mind, we allow full control to the digital marketing agency to specify their custom content sharing plan. This is holds true for each day and for each social media profile accountable. We also allow the highest daily post-sharing limit as compared to our competitors. So, that means you do not even have to worry about a limit. If it requires 4 tweets a day and 1 post a day on Facebook page, SocialPilot does not restrict you in any way to do so.
3. I require a client's approval before we share anything on their profiles:
When it comes to posting something on official social media pages of a company or brand page, it requires special attention. Some of the clients do not allow a digital marketing agency to share anything without taking their prior approval. That is, permission is required for each piece of content that is being shared on their brand page and Twitter handler. In such scenarios, a digital marketing agency prepares content sharing strategies in a CSV or text file and send it back to their client for approval. Once they get the approved CSV file back, they still are in need of an easy feature to schedule posts from CSV file itself.
Taking this a step further, SocialPilot has provided a CSV based bulk scheduling features which helps digital marketing agency to upload CSV file directly from back-end. As a result, all posts will be queued as per the strategies defined by them.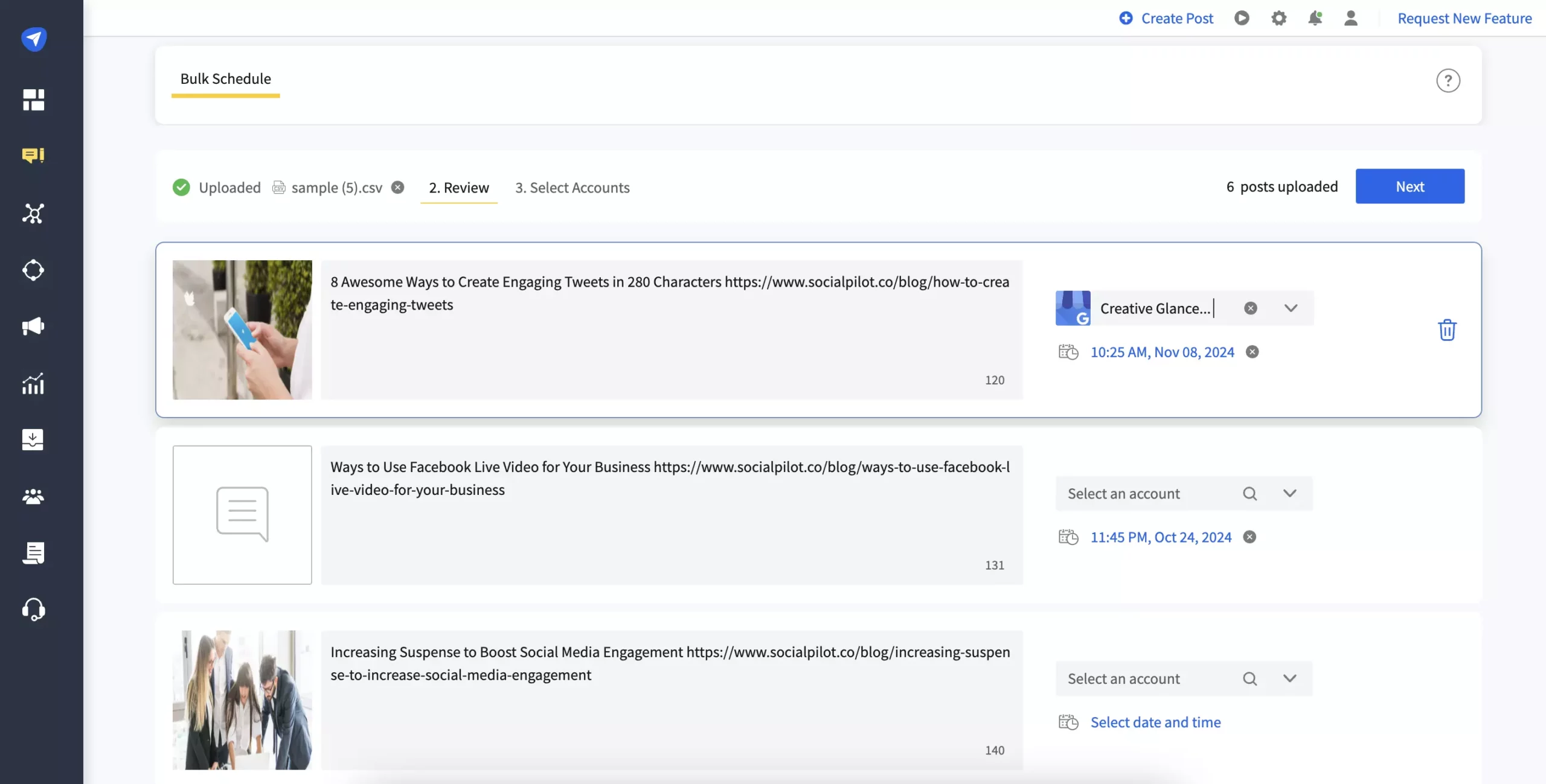 4. I want to automate sharing of their new blog posts:
One of the jobs of a digital marketing agency is to promote their client's content on social media platforms. It automates easily using an RSS feed automation feature of SocialPilot. SocialPilot allows a digital marketing agency to add 20 RSS feeds in a panel. As a result, with any new blog posts published, they automatically share on their client's social media platform of choice.
We believe SocialPilot is the ideal tool for digital marketing agencies, however we would love to know how else it could be more useful. Feel free to share your feedback and love in the comment box below or please email us. We remain excited to hear from you.