Lewes, Delaware. February 15, 2023 :
SocialPilot, the social media management & analytics tool, was recognised again as industry leader by G2 in their Winter 2023 Report. The peer review website publishes quarterly reports ranking softwares & businesses globally based on feedback from the user community.
The Winter 2023 Report lists SocialPilot as the leader in Best Usability for Small Businesses & Best Usability across all categories. It also features at the topmost ranking in 5 other categories such as Most Implementable, Momentum Leader, Best Results, High Performer & Best Relationship for Small Businesses.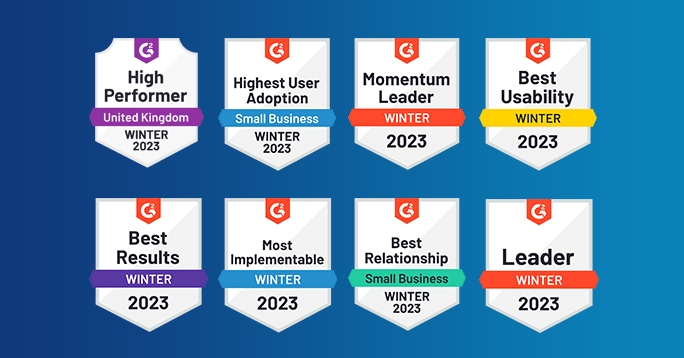 SocialPilot bagged the top rank in 8 categories in the G2 Fall 2022 Report and has been consistently recognised as a High Performer & Momentum Leader by G2. With data being sourced from approximately 80 million users across the world, the G2 index reports help users make the right decision when it comes to choosing softwares for various needs.
User reviews matter a lot to us & whether our platform is offering the value our user seeks has always been the metric we have used to develop our product, continuously updating & releasing new features, as well as striving to provide great customer support. We have always found ourselves generously ranked on G2 Reports and the recognition of our efforts has been incredibly validating & motivating.
On learning about SocialPilot's recognition as industry leader in the G2 Winter 2023 Report, Jimit Bagadiya (Co-founder & CEO, SocialPilot) commented,
"We're delighted to get the recognition we deserve from G2 as these help the entire team stay motivated and do better towards making Social Media Marketing a seamless experience for our customers!"
"SocialPilot covers so many aspects of Social Media Marketing and that was something I struggled to find. It's like an all-in-one tool. My team finds it super easy to use and I like that I can control what accounts they have access to. There's also this neat feature where you can leave comments for your team to take action." – G2 Reviewer
Read more reviews of SocialPilot here.