Los Angeles, CA / Ahmedabad, India 20 January 2022: SocialPilot, a leading social media marketing management product, recently announced profit-sharing plans to reward its high-performing team worldwide.
Founded in 2014, SocialPilot is a bootstrapped and profitable SaaS company that experienced around 100% year-on-year growth. The growth was fueled by traditional businesses' move to social media marketing in the face of COVID-19 as well as the company's introduction of newer capabilities to make its customers more successful.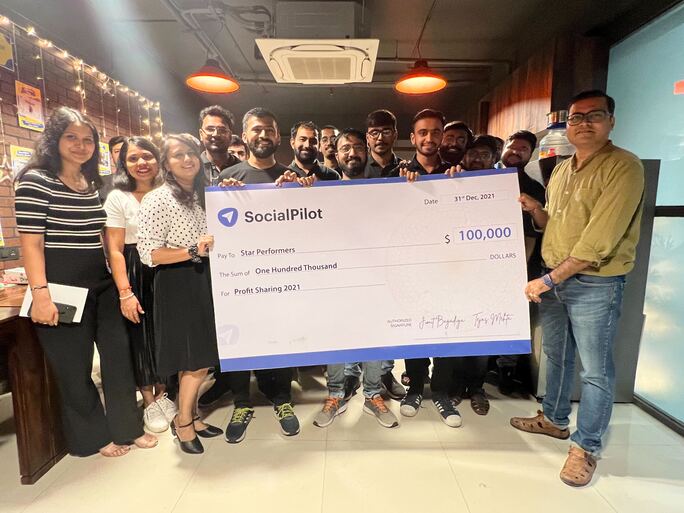 The founders recognize the efforts and contributions of the entire team that has fueled the company's growth in a hyper-competitive market. On profit-sharing, Jimit Bagadiya, CEO and co-founder, said, "We are super proud of our team. Everyone at SocialPilot should feel that they're a part of the growth. Growth, after all, is a collective effort and this effort isn't going unnoticed. One of SocialPilot's core values is to create "wow" experiences, and this is our way to create a "wow" experience for our employees."
Adding to the sentiment, Tejas Mehta, co-founder, added "Appreciation mails and public applauds are great, but it is time that our team gets a part of the value that they have created. Along with making our customers successful, we're on a mission to make SocialPilot the best startup to work for."
The profits for the year 2021 were shared with the team in the final week of December.