Audience targeting helps marketers optimize the reach of their organic social media posts by showing it to the preferred audience. This increases the chances of engagement for the post. That's why audience Targeting can be immensely valuable to brands and businesses looking to reach their preferred audience and convert them into customers.
Thus to help social media marketers, SocialPilot with this latest update brings audience targeting to Facebook and LinkedIn Pages. Now, marketers can target their preferred ideal audience seamlessly while scheduling posts on SocialPilot and then publish it at the appropriate time.
Audience Targeting for Facebook Posts
With SocialPilot, users can now enable audience targeting options for their Facebook posts by setting a preferred audience and a restricted audience to ensure that their organic posts reach the people who will be impacted the most by it.
A preferred audience for every post can be set by fine-tuning the available targeting options such as interests, age group, location, relationship status, education as well as languages. You can select up to 16 interests while targeting your ideal audience on Facebook.
One important thing to note with audience targeting is that it will only be successful for Facebook Pages if the "Audience Optimization for Posts" is turned on in the General Settings on Facebook.
Audience Targeting for LinkedIn Posts
The audience targeting feature also works with LinkedIn company pages if the page has more than 300 followers at the time of publishing the post. LinkedIn audience targeting offers a more comprehensive set of targeting options for businesses such as industry, company size, sector, and location.
By setting these filters, marketers can reach their intended audience and ensure that they get the most value out of their content.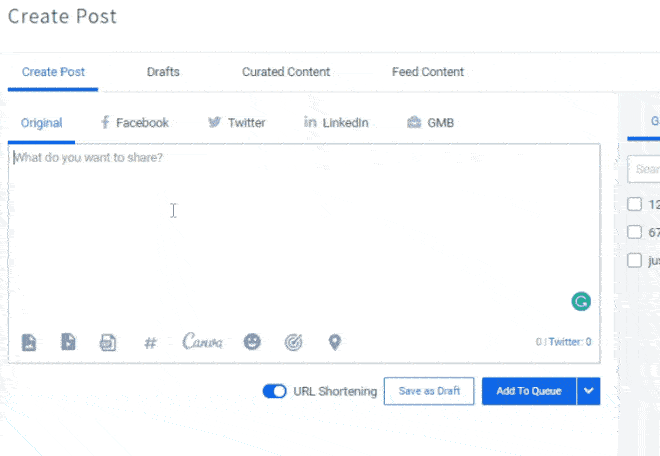 You can learn more about Audience Targeting here.