Save new ideas, write content, add designs, or revise posts within the SocialPilot app
The latest feature update, 'Collaborate on Drafts' by SocialPilot, helps you collaborate with your team members by allowing you to work on the same draft posts within the app, ensuring that every idea, image, or piece of content is prepared seamlessly.
When a great idea hits, it's a hassle to navigate through multiple apps to share and refine. With 'Collaborate on Drafts,' you can instantly collaborate and work in the drafts, keeping the momentum going.
With the new feature update, working together is smoother and faster. Plus, your team's ideas get even better when everyone's involved.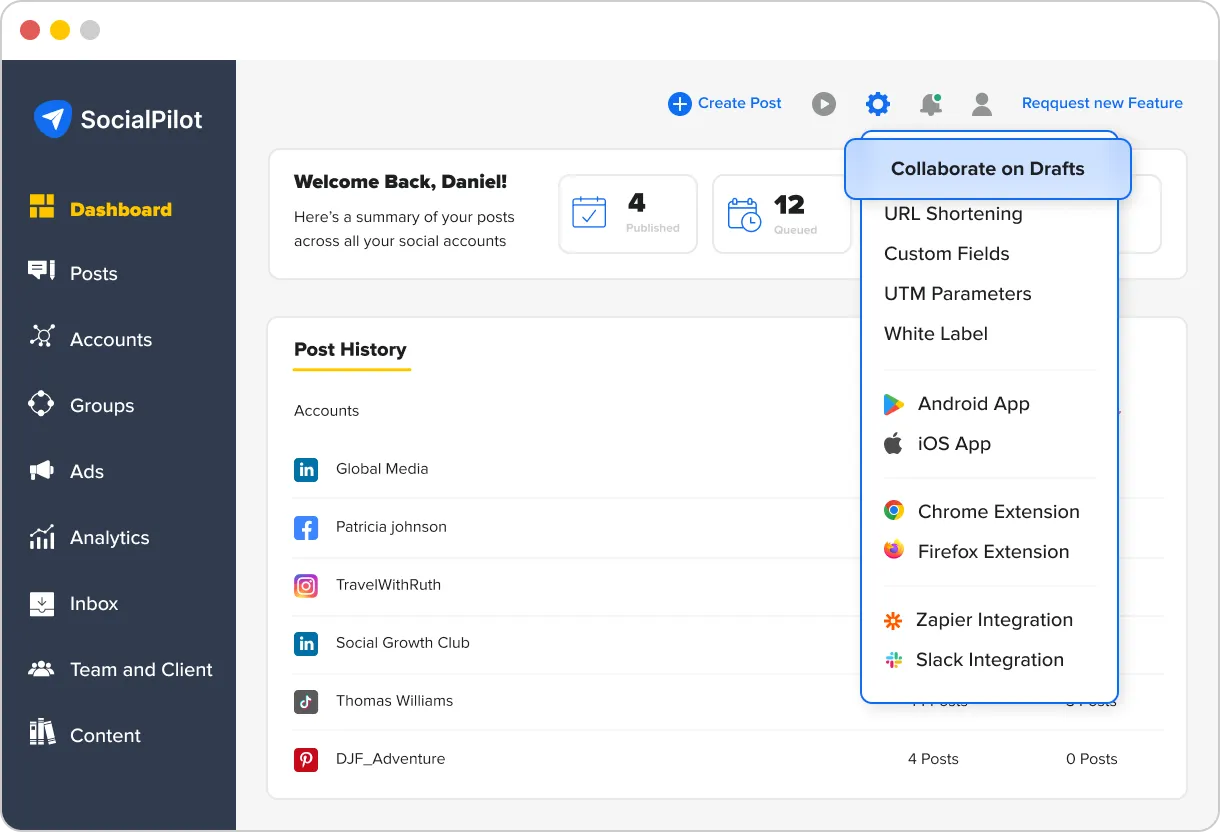 What Users Can Do Now?
Collaborate and work simultaneously on draft posts with multiple team members within the SocialPilot app.
Start collaborating the moment an idea strikes. No more waiting or switching between tools.
Easily save post ideas, add images, and incorporate #tags seamlessly.
Make sure the content is refined and ready for publishing, as team members can make live edits.
Ensure the post goes live sooner with effective collaboration.
With the new feature, you can now ensure that all the ideas are refined quickly, feedback loops are shortened, and the overall content strategy becomes more agile and responsive to market needs.
For a detailed guide on how to make the most of Collaborate on Drafts, you can read our help documentation.
Log into SocialPilot and see how Collaborate on Drafts makes collaboration a lot easier.