Publishing and Customizing Pins got a whole lot easier!
If you or your brand already has a social media presence on Pinterest, you'd probably agree on why the creative visual network is one of the best platforms online to showcase your work.
Pins are a great way of sharing interest information online which ensures great visibility for your brand and at SocialPilot, we're taking content management on Pinterest to the next level.
With our latest update, SocialPilot users now have a dedicated tab for creating and sharing content on Pinterest with the functionality of adding destination links as well as titles for their post making sure you get the best out of your pins.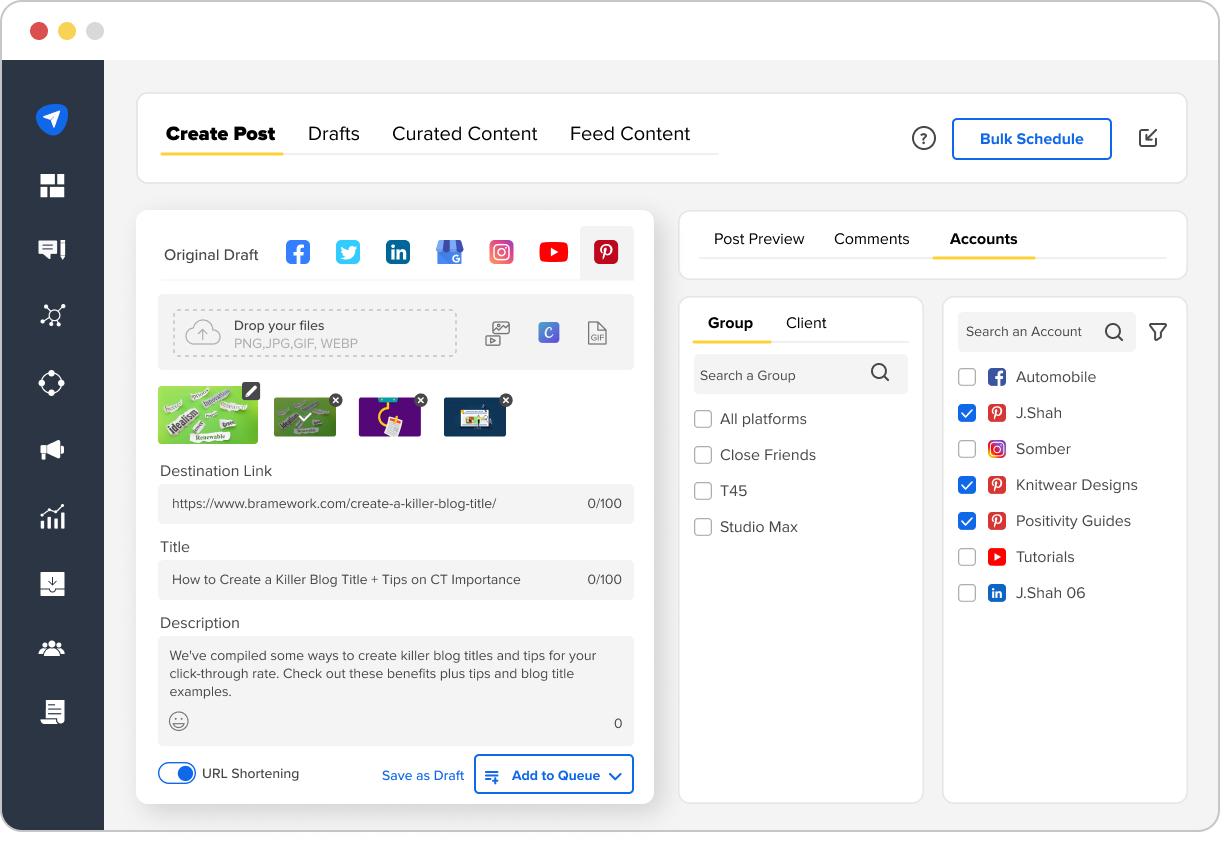 With our latest update, you can now:
Create and publish image Pins from a dedicated Pinterest section.
Add destination links to your Pins complete with UTMs.
Add titles to your Pins to make them stand out.
Edit images using in-app Tool to match the required aspect ratio.
Long story short, we take care of the nuances while you can focus on being your most creative selves on Pinterest. Click here to know more.
If your or your brand is looking to make it big on Pinterest, look now further than our free 14-Day-Trial. If you're already a part of the SocialPilot family, click here to start publishing content on Pinterest right away.