Browser extensions are a great way to stay organized and help improve the productivity of the team. Marketers often install various extensions to perform their tasks more efficiently, without opening and switching between multiple tabs to complete an intended action.
Citing this need for extensions, we have expanded our list of web browsers that allows you to add SocialPilot as an extension.
Now, you can add SocialPilot as an extension in the Microsoft Edge too!
It allows social media marketers to manage multiple social media accounts and share engaging content with their audiences while surfing the internet on Microsoft Edge.
What can you do with SocialPilot's Microsoft Edge Extension?
Easily Create Post
You can easily share and schedule content and images with just a few clicks. Once you install the extension to your Edge, a SocialPilot icon will appear on the toolbar. Click on it to log in.
Now to share the content, you have to click on the icon, add the content to the queue, select your preferred time and date, and click on 'add to the queue.'
Here's how you can share the content.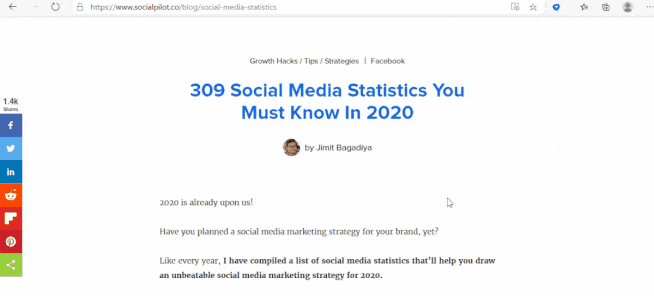 To schedule an image, you have to drag your cursor over the image, and a share image button, with the SocialPilot logo, will appear. Click that button, once again schedule the time and date.
Here's how you can share an image.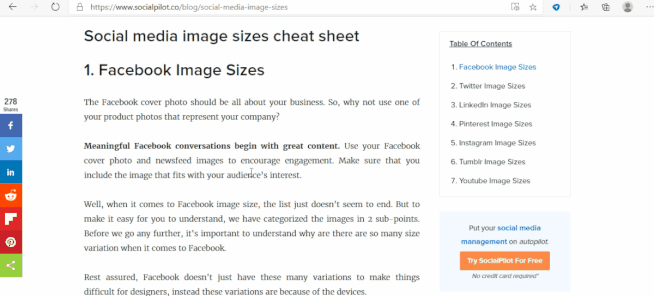 Voila! You have successfully queued your image for posting.
Schedule while you Surf
While surfing on the internet, you came across an article or image you think is worth re-sharing, then this extension allows you to share it easily with your social media fans within a few clicks.
Supports Facebook, LinkedIn and Twitter
Share and schedule any content while you scroll down your feed on your preferred social media platform. With this extension, you can even schedule posts on your Facebook and LinkedIn pages.
To install the SocialPilot extension on your Microsoft Edge, click here or use this URL – https://rb.gy/zm1w9a