Single, Uncluttered View
Bring all your conversations across all Facebook Pages in one place. Social Inbox gives you a clear view of:
Comments made on Facebook Page posts
Messages sent to Facebook Pages
Posts made on the Facebook Pages
Filter the list to see only posts, comments or conversations separately
Work As a Team
Share Social Inbox access with the right people – be it a content creator or a manager. Ensure that conversations are replied faster without your team getting overwhelmed. Don't keep your fans and customers waiting.
Go Visual With Pictures And GIFs
Make the conversations lively and fun with pictures and gifs. Attach your screenshots, memes, illustrations, photos, and the funniest gifs and see the response rate go high.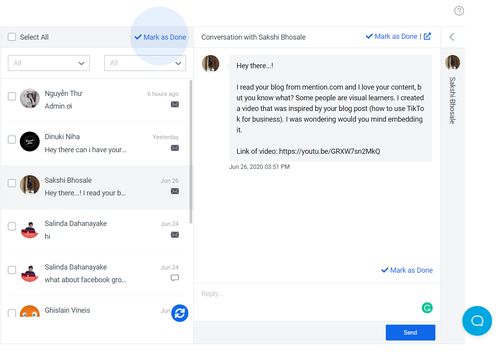 Focus on Conversations That Matter
See a lot of comments, messages or posts that nobody seems to be interacting with? Mark them as done and focus on the conversations that need your attention. Want something back? Simply move it to Inbox.
Ace Customer Success
Don't keep your customers waiting. Address their issues and answer their questions across all your Facebook Pages in real-time.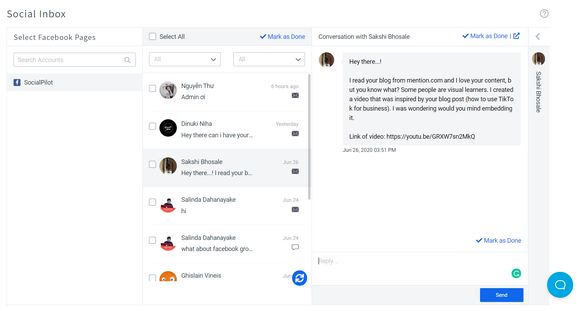 Be A More Productive Social Media Marketer
*14-day free, no credit card required