Never miss out on any posting with Instagram Direct Publishing
Use your Instagram account to market your brand by posting consistently. Manage multiple accounts and directly publish posts on all of them for a strong presence.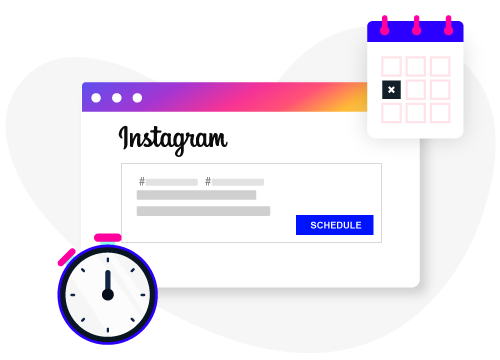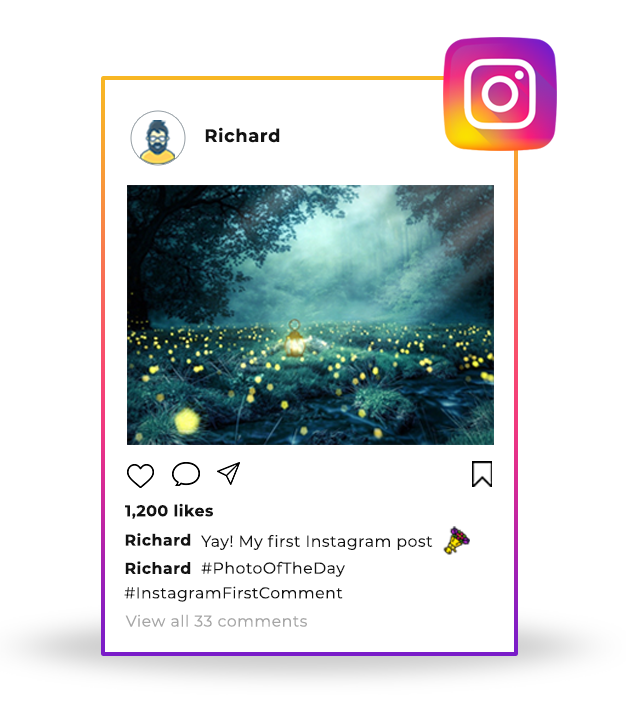 Schedule the First Comment along with your Instagram Posts
Schedule and publish the first comment along with your Instagram posts. Include all your hashtags in the comment to keep your caption neat, crunchy, and impactful. Adding hashtags in the first comment will give your post an amazing reach while the caption conveys your message to the point.
Express more with Videos
Leverage the power of engagement-generating videos to stop your audience from scrolling away. Schedule multiple videos and publish them automatically on your Instagram accounts with SocialPilot.
Design and publish posts from a single place with Canva integration
Design eye-catching content and publish it directly on all your accounts. The built-in Canva integration lets you create posts from the Post Composer to simplify things for you and your team.
Make data-driven decisions with detailed Analytics
Know the type of content that resonates the most with your audience through in-depth and insightful analytics reports. Analyze what's working and what's not to strategize branding and business growth on Instagram effectively.
Team Collaboration made easier
The advanced team and client management features lets you plan and execute your Instagram marketing strategy across your Instagram business accounts with ease. Set multiple access levels for seamless collaboration.
Do more with Instagram reminders and Direct Publishing
Employ reminders and direct publishing to post a wide range of Instagram content. Publish single images and videos with Direct Publishing or switch to reminders to schedule Stories, GIFs, and carousel posts.
Create winning strategies with Social Calendar
Get a bird's eye view of your posting schedule for multiple Instagram accounts using Social Calendar. SocialPilot gives you the flexibility of editing, rescheduling, and re-sharing these posts directly from one place.
Frequently Asked Questions
🌟 How many types of posts can be directly published on Instagram using SocialPilot?
+
🌟 Can you queue posts on Instagram using SocialPilot?
+
🌟 Can you schedule Instagram Stories?
+
🌟 What is the best time to post on Instagram?
+
🌟 How many times should I post on Instagram?
+
Be A More Productive Social Media Marketer
*14-day free, no credit card required