A high-performing product management team is incomplete without the discerning eye of a product marketer.
Without a savvy product marketer who can identify the right audience, position your product strategically, and ignite your sales cycle, you're going in circles.
The key to your product's success lies in recruiting a marketer with a keen eye for market trends and an understanding of customer behavior. Their insights will help craft compelling strategies that elevate your product and drive results.
So, how do you find a discerning product marketer? Well, you have to ask the right product marketing interview questions to hire the best fit.
And we have just the right product marketing interview questions suggested by experts to make the hiring process easier for you.
We also have a list of marketing interview questions you can use to hire for different marketing positions.
Let's get started!
General Product Marketing Interview Questions
A product marketer's day-to-day task demands them to interact cross-functionally with marketing, product, customer success, and sales team to understand buyer persona, marketing, and sales opportunities.
So, apart from the tactical and strategical experience, a product marketer should have the interpersonal skills to communicate across the organization.
Here are a few product marketing interview questions to help you understand the thought processes, work ethics, team skills, values, motivations, and self-awareness of the candidates.
What inspired you to pursue a career in marketing?
What are your 3 top core values?
What's your favorite product marketing strategy and why?
What areas would you say you're better than most in product marketing?
How do you invest in yourself?
Why do you want to work for our company?
How do you know you will add value to our product?
What is the difference between a good place to work and a bad one?
What was the last marketing book you read, and when was it?
Which product marketing gurus inspire you the most? Why?
What will you do in your first months on the job as a product marketer?
What would you expect to happen if you underperform?
What would the definition of the "world-class employee" mean to you? Would you say you match this definition?
In what capacity was your team better with you being a part of it?
How do you approach juggling multiple shifting priorities?
What would you do if you could do anything you wanted?
If you could build a team, what qualities and skills would you look for in candidates?
Tell me how you build relationships with fellow employees.
Tell me about a time when you had a conflict with a coworker or team member. What happened?
Product Marketing Interview Questions to Evaluate Skills and Experience
Keep in mind – product marketers can make or break the image of your product.
It's crucial to pick a candidate with skills and experience to come up with coherent product marketing strategies that aptly position the product for end-users.
Learn straight from the experts with years of experience in hiring product marketing managers/ marketers to create a formidable product management team.
"I specifically ask these questions to go beyond the surface and know the candidate at a deeper level. Past work is also crucial, as product managers take jobs that they are passionate about My questions target their passions, interests, and work ethics. They allow me to understand their point of view and why they do what they do. I try to develop context regarding their profession; knowing what drives the candidate is essential."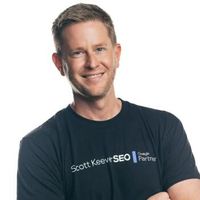 Scott Keever, Founder, Scott Keever SEO
What was the last product you launched?
What's an essential aspect of product management?
What are you passionate about being a product manager?
Mention one good product that is poorly marketed. How would you sell it differently?
"When interviewing product marketers, I like to pull up a random popular site and ask the candidate what they think about it. There are no right or wrong answers, but you learn how they think."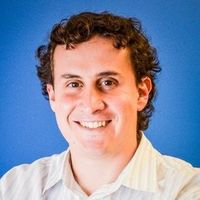 Shawn Siegel, Chief Product Officer, The Lifetime Value Co.
What are your thoughts on (the random popular site)? What would you do differently here?
What do you like about it? What surprises you?
What would you do if you had to focus more on a certain feature?
How would you position the same product to a millennial and a baby boomer audience differently?
How would you go about increasing the adoption of an underutilized feature?
"First and foremost, I am interested in knowing how they used data and research in their decision-making. But I'm also keen to understand the outcomes and results that were achieved off the back of the launch. An ideal candidate for me is someone who can take information from a wide range of spaces, make sense of it all, and bring that vision back to the business to help guide us."
Mohammed Sidat, Head of Product, Infinity
What makes a good product marketeer?
How do you influence product decisions when you are not directly involved in creating the product roadmap?
"A product marketer should have a complete understanding of customer pain points, competitive intelligence, and industry trends. Then only, a PM can clearly define the value proposition of its product. So seek to understand the research skills of your candidate. Another thing I look forward to is the collaboration skills of the candidate. To launch a product successfully, PMM has to influence and co-ordinate with several stakeholders within a business."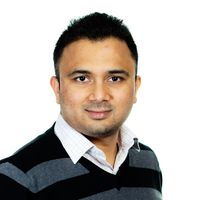 Amey Alshi, Product Marketing, GBG Plc
Define your market research process to me? How do you figure out the pain points of your target audience?
What were the challenges you faced in positioning your last product? How did you overcome it?
How do you envision the responsibilities of product manager and product marketer working together?
"Marketing without passion just ends up being uninspired. So firstly, I want to make sure that whoever I hire has a passion for the product and its end users. Secondly, I give them a chance to discuss past experience to get an idea of their creative abilities and their collaborative skills."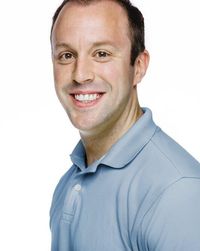 Gabriel Dungan, CEO & Founder, ViscoSoft
What insight do you have into this company's consumer base?
Tell me about the product launch you're most proud of?
How would you respond to the low adoption rate of a new feature by your customers?
How have you handled reduced customer churn and increased customer retention in the past?
"The ability to think and develop the greatest possible strategy for promoting and marketing a certain brand, regardless of how well our competitors are doing, is something I look for. I believe product marketers should have muscle memory when it comes to pursuing and judging favorable scenarios in which to leverage their products. The ability to use a variety of tools to gain an understanding of the way brands are being promoted in the marketplace is also necessary for them to master."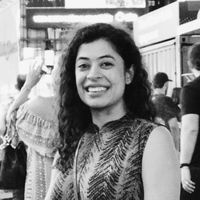 Deepasha Kakkar, Founder, Crackitt
When it comes to bringing a specific product to market, what steps would you take, and how would you judge the campaign's success?
What is an undervalued product marketing KPI?
Following the data collection presentation, which sectors should we pursue next with our product, and why should we target them?
How would you justify a price change scenario to your customers?
Consider a good product that is being marketed ineffectively. What would you do otherwise if you had the chance?
"You seek to determine how passionate they are about product marketing and management and how they can juxtapose their interest in this domain with their expertise to bring value to your company. You should also get the low-down on the candidate's prior experiences and how they learned from them to enhance their skills."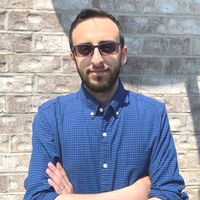 Basheer Alebdy, Founder, DaBash Deals
How do you determine what customers want and need?
What is your greatest strength and weakness related to product marketing?
What's your biggest failure as a product marketer, and why did it happen?
Tell me about any current product you like and why?
"A product marketing manager should have a balance of both – management and technical skills. So I ask questions that unveil their understanding of positioning, messaging, and marketing campaigns and demonstrate the results they managed to get through their techniques in previous jobs. Curiosity in the field is also something that I look forward to."
Jori Patton, Marketing Manager, Fast Food Menu Prices
In your own opinion, what is the best way to evaluate success in a product launch event?
Which CRM solution is your favorite and what metrics do you look at most?
What changes will likely affect the product marketing industry in the coming years?
In our effort to boost sales, should we work on lead paid campaigns, improve the user experience, or design new features?
When has a competitor made a marketing move you envied, and what was the move?
Conclusion
The above set of product marketing interview questions ensures that you pick the most suitable candidate as your next product marketer.
Having said that, any marketing is incomplete without social media marketing. You simply can't miss promoting a product on social media.
It lets you reach a wider audience in minimal time giving you the opportunity to directly connect with your target customers.
But social media is another ball game. There are a lot of issues your agency can face, such as:
Promotion on multiple social channels
Posting for different time zones
Onboarding clients
Collaboration between your social team
Producing performance reports
So, we give you the one-stop solution to solve your problem – SocialPilot.
It's the best-in-class social media management tool for marketing agencies, with unparalleled scheduling, collaboration, analytics, and social inbox features.
Experience it yourself today! Start your free trial or schedule a demo.