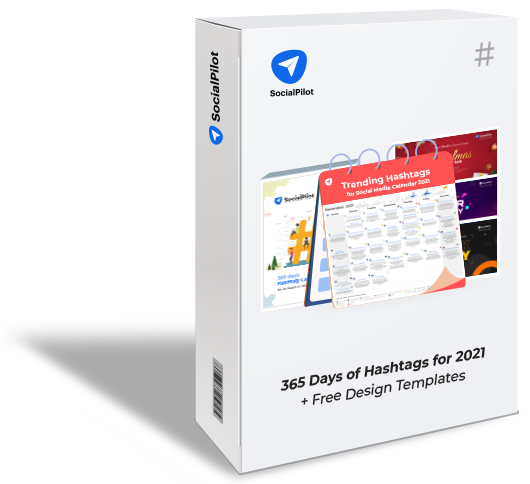 Everything you need for a solid Hashtag Marketing Strategy.
3650 Hashtags for 2021 + Content Ideas
Comprehensive Guide
Canva Editable Templates (Festive Videos Included)

Unleash the power of
trending hashtags
Make the best use of our well-researched hashtags in our comprehensive calendar.

Customizable design
templates
Do more with less effort. Use our Canva-editable design templates to create engagement-dripping posts and festive videos.

365 Days – 365 holiday
events to focus on
Your holiday list calendar just got a whole lot better! Never miss another opportunity to go viral.

Content ideas for
every day in 2021
Capture your audience's attention with catchy content ideas ranging from images, listicles, blogs, memes, and much more.
Achieve 3x
organic reach
Expand your reach organically by using our recommended hashtags for each day.

eBook guide on
trending hashtags
Learn to make the best use of popular hashtags for a foolproof social media strategy.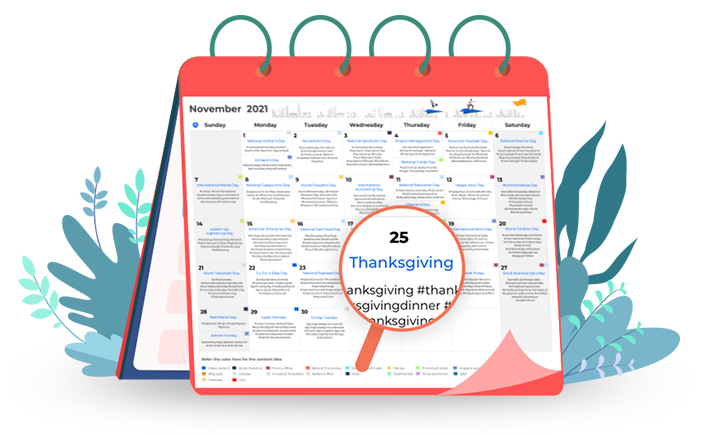 365 Hashtag Calendar 2021
Get 10 trending hashtags for each day with content ideas to flare up your consistency streak.

365 Hashtag Ebook for 3x Reach in 2021
The Ebook covers best hashtag practices, industry-specific hashtags, and real case studies of top brands.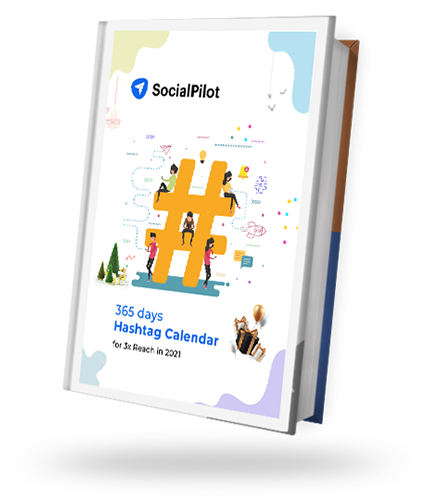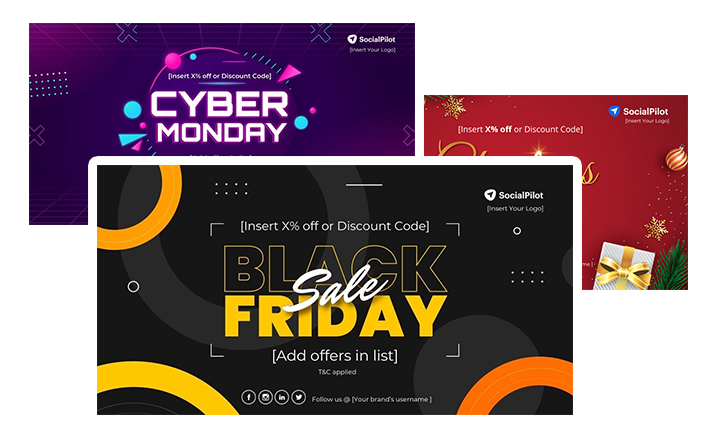 CUSTOMIZABLE DESIGN TEMPLATES
Create festive videos and eye-popping posts with memes, announcements, polls, contests, and more with editable Canva templates.

Why do you need the 2021 holiday content calendar?
When it comes to social media, consistency is key. Brands that publish more than 16 posts a month generate 3.5 times more traffic than those which publish less than 4.
Using this customizable 365 Days Hashtag Calendar, you can have a ready-made template to build your year-round social media strategy. Get more engagement to make your brand reach newer leads.
Be A More Productive Social Media Marketer
*14-day free, no credit card required