Eliminate Aspect Ratio woes once and for all!
Every social platform has their own identity – and one rather unique one is image aspect ratio. Different platforms have different ones and that doesn't make life very easy for social media managers, does it?
Time and again, we've seen work getting slowed down owing to aspect ratio issues and thus, we decided to take matters into our own hands.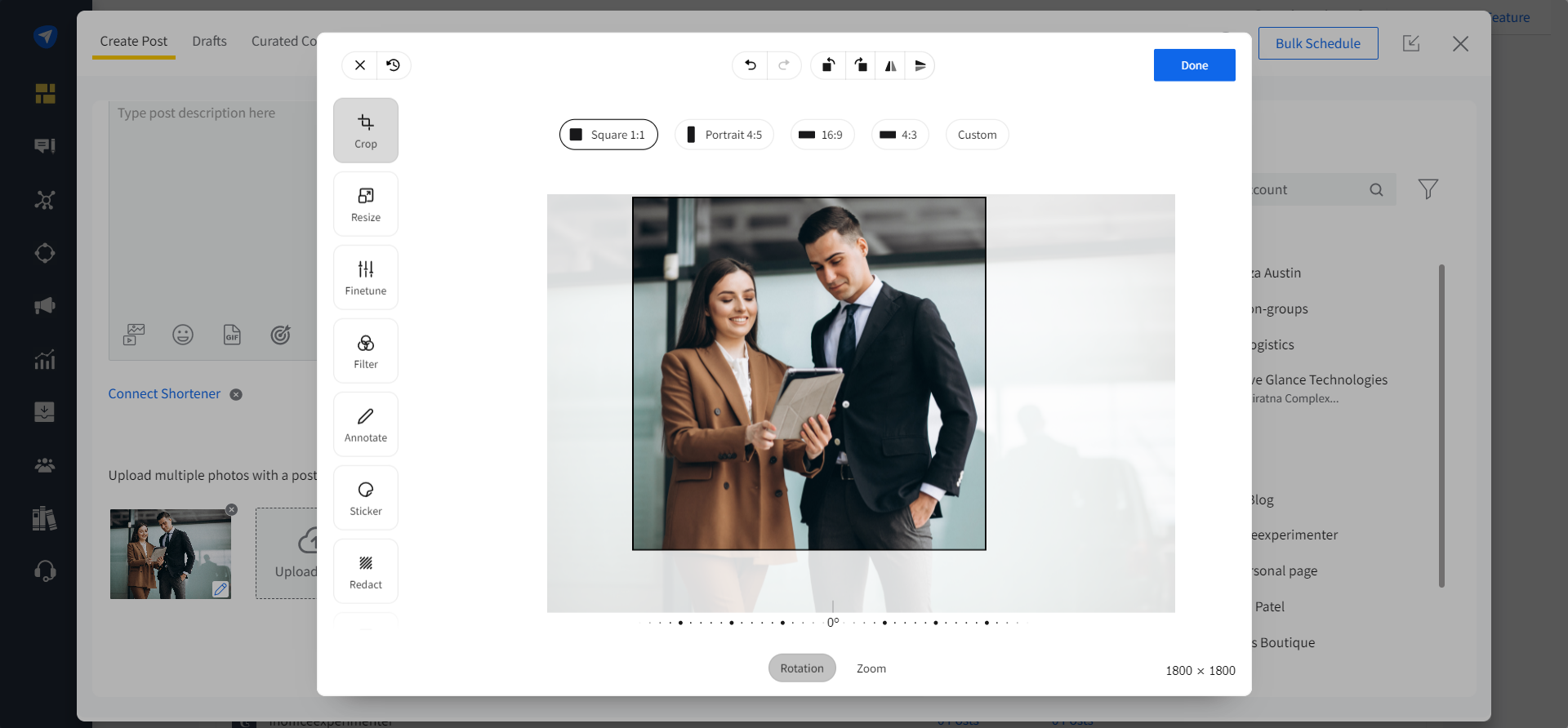 SocialPilot's all-new feature lets you edit and tailor each image to the aspect ratio of the respective platform. You can choose from pre-set ratios or custom edit the images on your own – individually or all at once.
We've enhanced our integrated image editor to deliver a smooth experience ensuring aspect ratio woes remain a thing of the past.
Say goodbye to posts sitting in the error section and hello to a whole world of content opportunities made easier for you by SocialPilot.