Users can now create and schedule Facebook Stories from SocialPilot
The latest enhancement by SocialPilot allows users to schedule multiple stories on Facebook in one go, all within the convenience of the SocialPilot web app.
With this feature, the process of publishing engaging content on your Facebook platform is simplified, ensuring that the stories reach the audience precisely when the time is right and users can save the time from manually publishing stories natively or from SocialPilot.
This update on SocialPilot marks a substantial improvement in how users can schedule, manage, and publish stories on Facebook. Recognizing the growing importance of story-based content on social media, this latest feature release is tailored to maximize user engagement.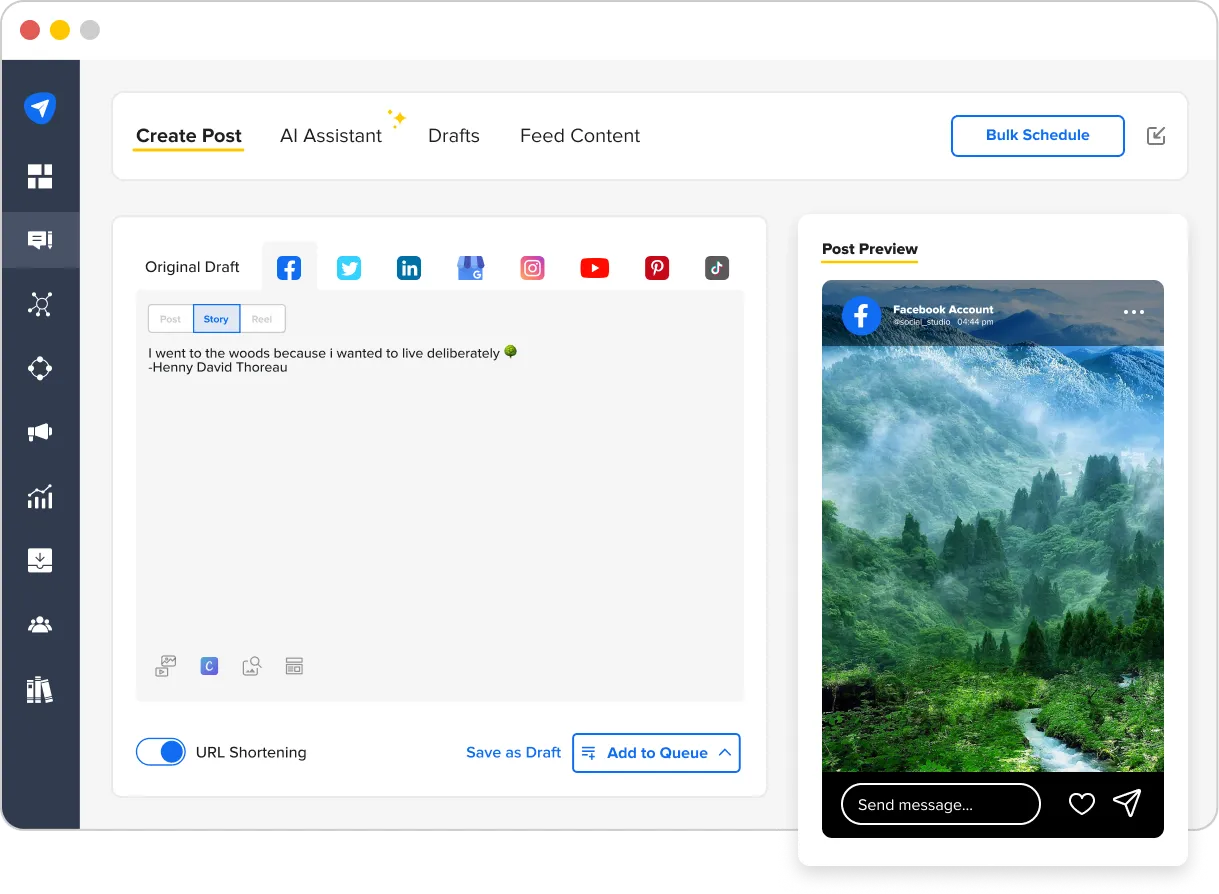 What users can do:
Upload and schedule audience's most loved format – Stories, to bring dynamic, engaging content through SocialPilot
Ensure their Stories meet Facebook's media validation standards.
Upload files of up to 100 MB for your Stories, providing flexibility for high-quality content.
Use various file types, including jpg, jpeg, png, gif, mp4, avi, mov, and webp for versatile output liberty.
Preview the Facebook Stories before they go live.
In addition to these features, SocialPilot has also optimized the user experience for seamless integration with the existing workflow. Users can now schedule and manage their Facebook Stories alongside their other social media posts, streamlining the entire content creation process.
To learn how you can use the Facebook Story Scheduling update, read the Help Documentation.