Set your default posting process with pinnable scheduling options
Marketers have their own sweet process for sharing their social media posts. Some prefer to share them on the brink of deadlines, while others schedule at least a month in advance.
At SocialPilot, we were keen on observing this posting trend and found that many people scheduled their posts with the Add to Queue option. At the same time, there was also a significant majority sharing posts on specific dates and times using the Schedule Post option.
Until now, we had Add to Queue as the default button in the Post Composer, which increased the click counts for those who wished to schedule more social media posts for specific dates. It led to a frustrating and non-productive experience for some of our social media mavericks.
SocialPilot is pleased to launch a small yet powerful enhancement to its Post Composer section to improve the productivity of those users without meddling with the rest of the tribe. Instead of the default "Add to queue" button, you can now decide on your own default scheduling button.
Here's how to personalize your automation experience on SocialPilot and even save yourself from any erroneous scheduling. Just pin your favorite action prompts by hovering on the left and clicking on the pin symbol. It will make the pinned choice your default option on the Post Composer.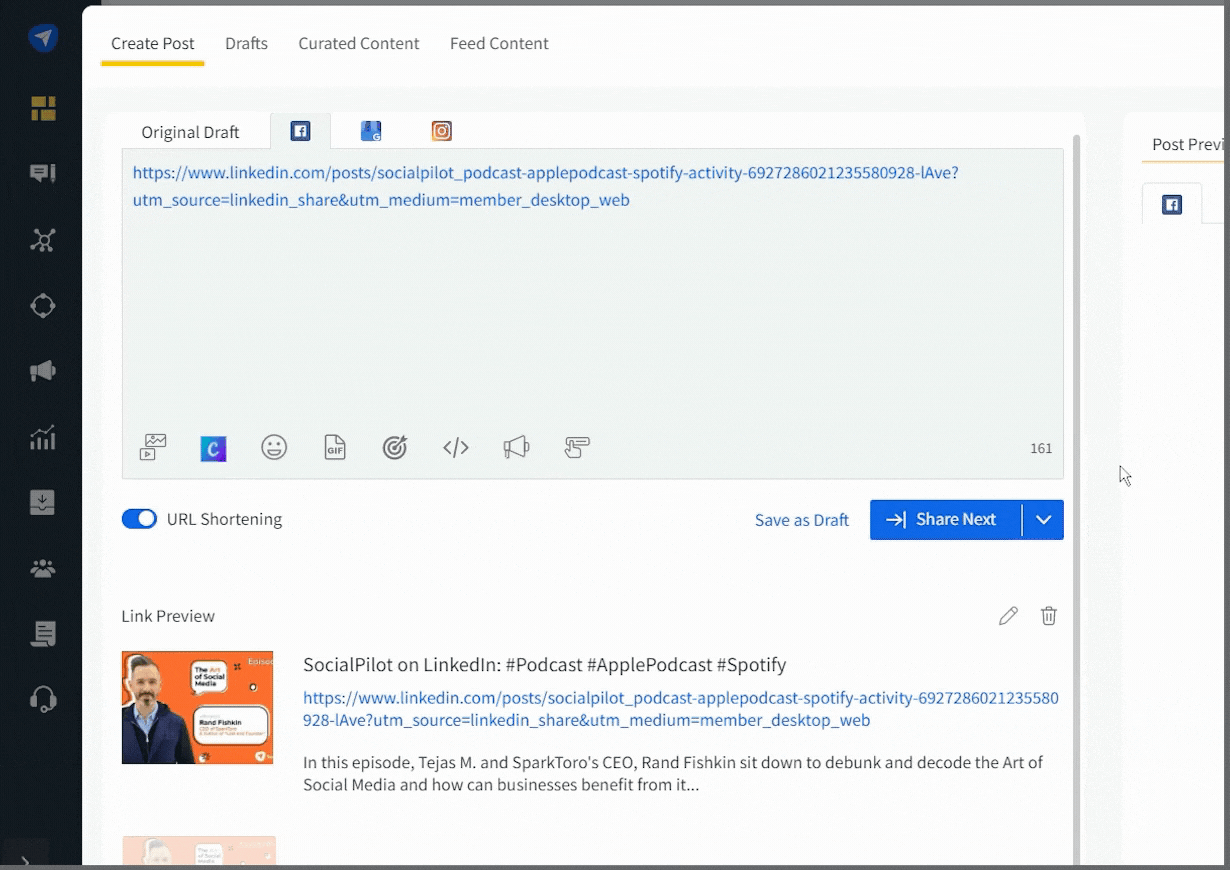 Currently, SocialPilot offers 5 scheduling options to its users. These are:
Add to Queue: Schedules post to an earlier defined time-slot
Share Now: Shares posts immediately on your social media accounts
Share Next: Schedules your post to the next available time slot in your calendar
Schedule Post: Shares post at a specific date and time
Repeat Post: Repeats a post for specific times in a particular duration
You will find that Add to Queue is the default choice which can be changed easily now. Click here to learn more about these options in detail and their specific usage.
So head over to the tool now to schedule the right way!