Twitter marketing can be pretty challenging. But that should not deter you from using it. Twitter has the potential to volte-face your existing business scenario. How?
Here are some social media statistics which prove that Twitter for business is the future.
75% of marketers are active on Twitter.
85% of small and mid-sized businesses on Twitter say networking is the key to better customer support.
93% of small and mid-sized businesses' followers plan on buying from them. 69% have already made a purchase.
Impressive, isn't it? Twitter marketing, if done right, yields excellent results, but it does take up too much of your time. But making the most out of this platform needs you to be consistent.
To make sure that you get the best results with fewer efforts, here's a list of 13 Twitter marketing tools. You can also find some free Twitter tools here.
Best Twitter Marketing Tools To Boost Your Engagement
SocialPilot is your go-to Twitter marketing tool when it comes to social media marketing. Besides Twitter, it supports other social media platforms like Facebook, LinkedIn, Instagram (Direct Publishing), Google My Business, TikTok, and Pinterest.
SocialPilot helps you analyze everything right from hashtags, Twitter mentions, audience engagement to most popular tweets. It also has an inbuilt content curation feature that makes it easy for you to curate relevant content. You can also mention other Twitter profiles while composing tweets to gain more reach.
With in-depth Twitter analytics, you can also schedule and manage your Twitter account within the tool itself! It is an all-in-one tool that helps you with scheduling, analytics, content curation, team & client management, and so much more.
SocialPilot offers 3 plans: Professional, Studio, and Agency, priced at $35, $17 and $150.

---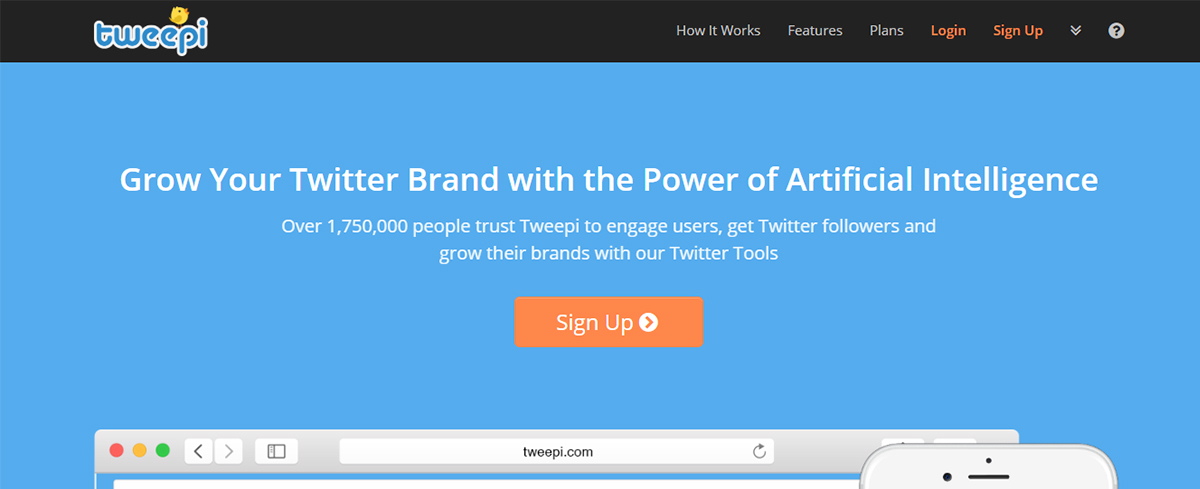 Tweepi is the Twitter marketing software that guarantees engagement. If you fail to engage with your audience, your followers, even in thousands, hold no meaning. But it certainly takes a lot of time to engage with all for a handful of them to respond. That's where Tweepi makes your work easy.
Tweepi is driven by artificial intelligence. It is one of the best Twitter marketing tools that offers such advanced features to shoot up your followers, keeping them engaged. Set up your Tweepi account and feed in the relevant hashtags and users/competitors you want to track. It will further study the targeted hashtags and users to filter the most active and relevant users fit for your engagement.
Tweepi offers its services under 2 plans: Silver and Platinium, with monthly pricing of $12.99 and $24.99 each.
---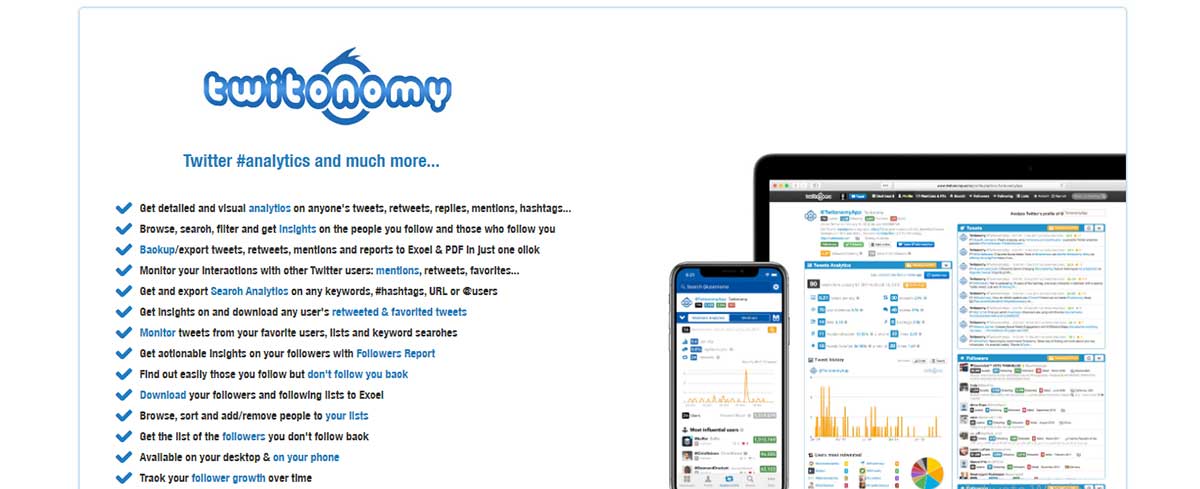 Twitonomy, a Twitter marketing tool that provides you simple yet critical Twitter analytics. The well-designed charts and visual analysis are Twitonomy's best features. It also has a feature where you can see all your mentions from around the globe on a world map.
They do have a free plan that can take care of all your basic Twitter analytics and tracking. For more advanced features, they also provide a premium version starting at $20 per month.
---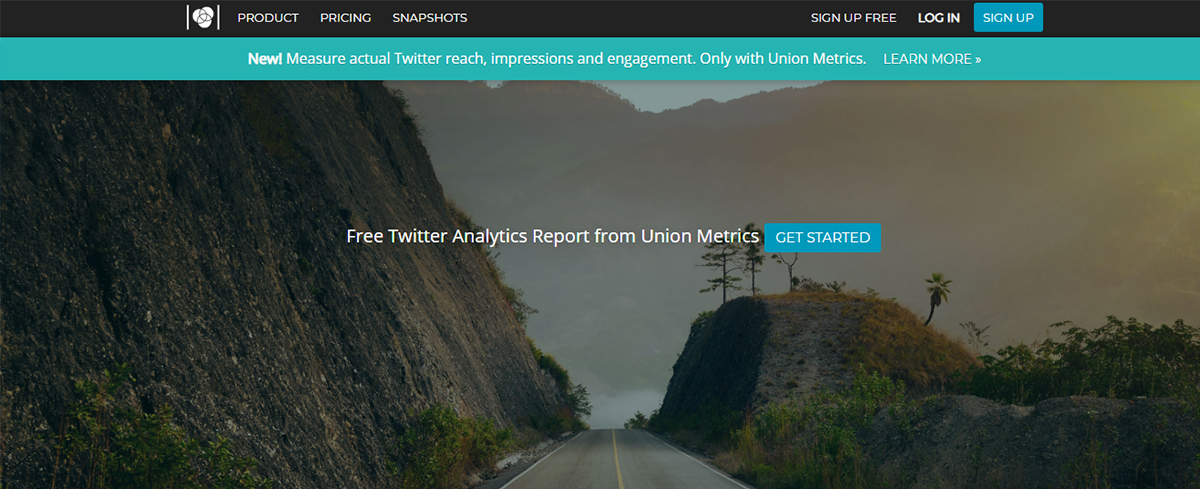 TweetReach is a helpful Twitter marketing software that helps you measure your content performance. Learn which posts, hashtags, and URLs work better for you. It also provides you with in-depth analytics and ready to share analytics reports. You can also use this tool for competitive analysis and track leading brands of your niche.
Tweet reach provides three different social media management places under Social Manager, Social Marketer, and Marketing Team at $49, $99, and $199 monthly. These plans include analytics of Instagram, Facebook, and Twitter.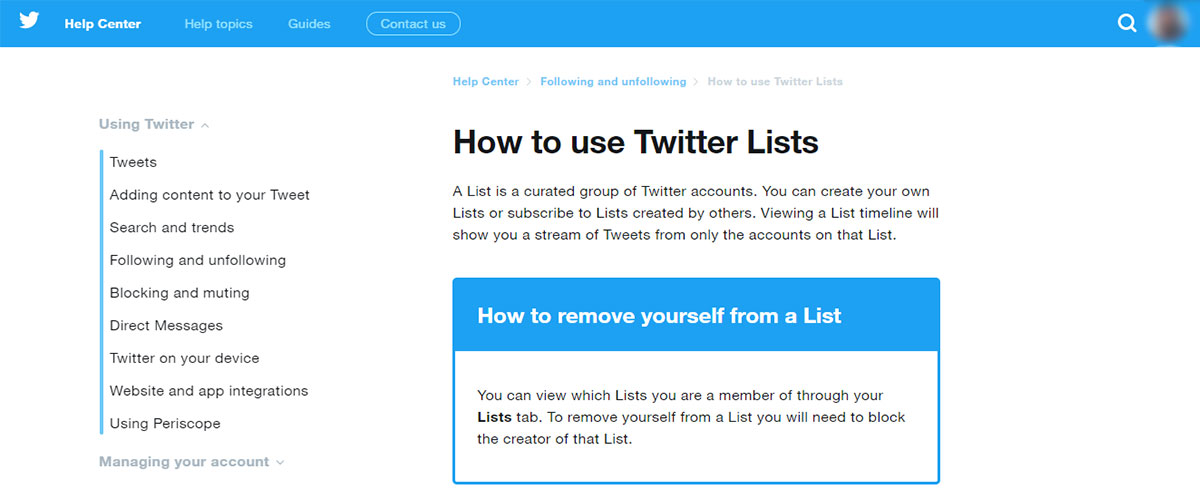 Twitter Lists help you declutter your account and organize it better. It allows you to sort users into various categories. For instance, you can create lists such as influencers, partners, affiliates, the local community, and other relevant topics. Twitter List works as a directory that curates a feed of relevant tweets for you.
This is a feature of Twitter itself and is available free of cost. Check out the complete guide by Twitter to leverage Twitter Lists the right way.
---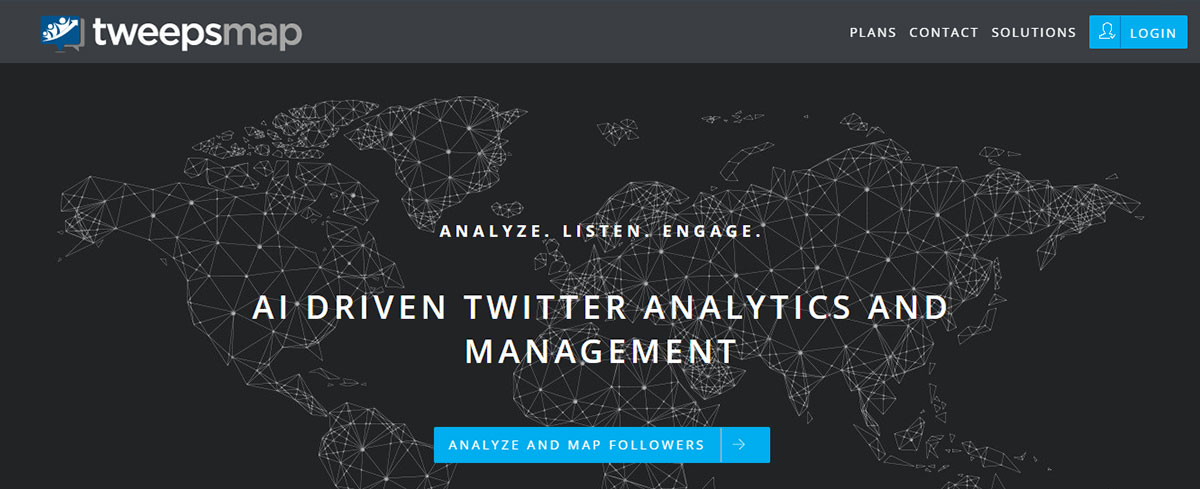 Tweepsmap is another Twitter marketing software to track all your Twitter activities from a single dashboard. From in-depth analytics, scheduling posts at best times to analyzing all engagement metrics, this tool covers it all. It helps you learn more about your followers, their sentiments, and how they engage so that you can make better marketing decisions!
Tweepsmap provides a free plan with limited features. You can avail its exclusive features under premium plans. Tweepsmap provides 4 different plans: Starter, Growth, Advanced, and Enterprise plans priced at $14, $29, $49, and $149 per month.
---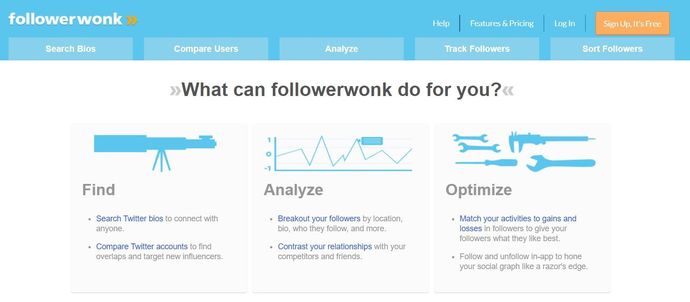 Followerwonk is a Twitter marketing tool that optimizes your search. Find befitting bios and users to build fruitful connections. Look for influencers with ease with Followerwonk. A unique feature of this tool is that it lets you categorize your followers. You can sort them as per their interaction to reveal your loyal following base in real-time. You can also study your followers' demographics to generate more relatable content.
Followerwonk offers a free subscription with 2 paid plans: Target at $29 and Multitask at $79 each month.
---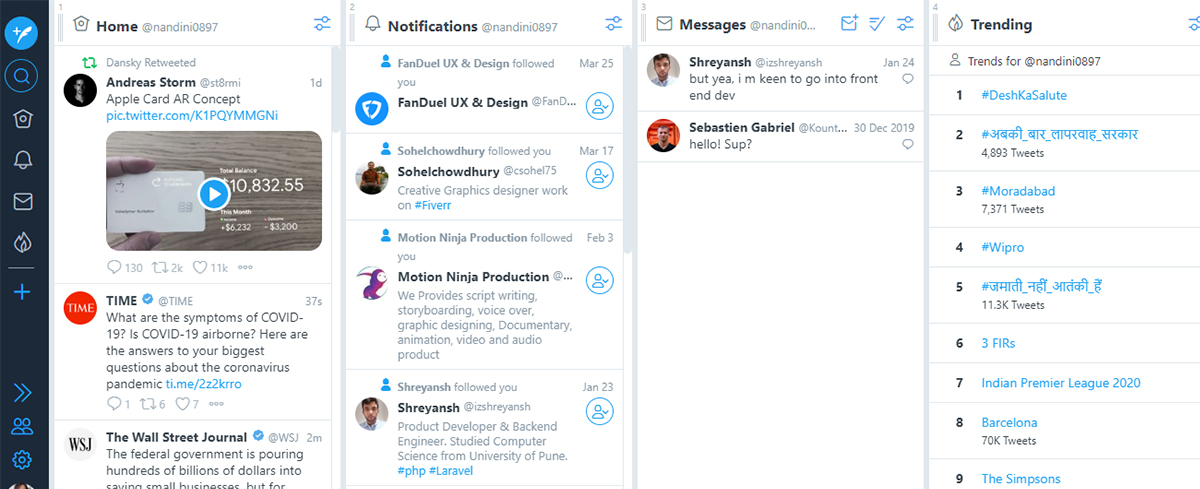 TweetDeck, a tool acquired by Twitter that helps you with real-time tracking, organizing, engagement, and scheduling. It is available at no added cost. Here is a guide by Twitter on how to use TweetDeck if you wish to explore more.
This is one of the best free Twitter marketing tools designed in a way where you can use it for an individual or sign up as a team/agency. You can also schedule/create as well as analyze your tweets through TweetDeck. It also has a few features, such as a column filter that helps you customize searches by keyword, date and time, and stay on top of new Tweets.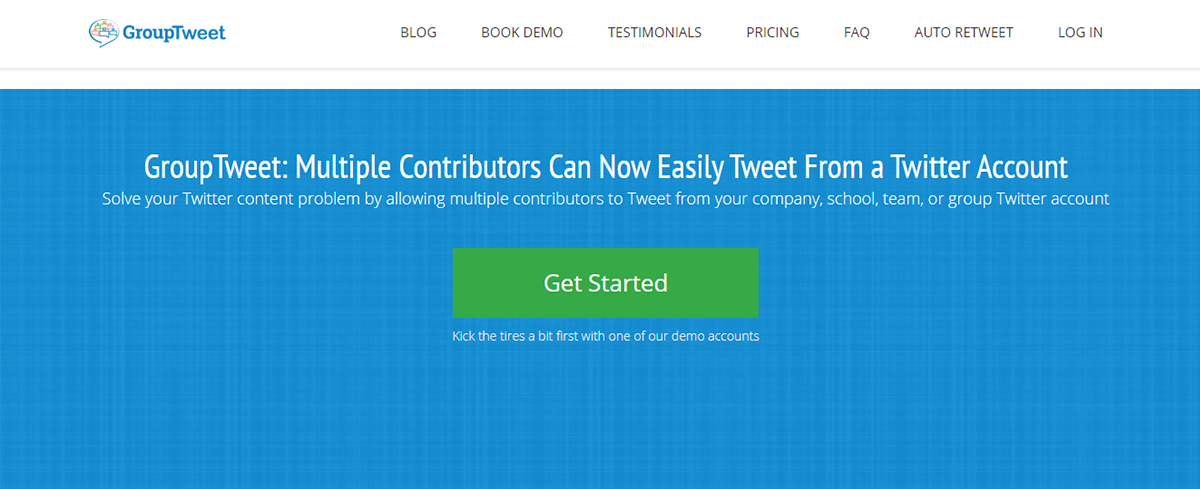 GroupTweet is a Twitter marketing tool that helps you analyze activity, schedule tweets, and more to enhance your overall performance on Twitter. There are a few features that set this tool apart from the rest. You can integrate it with any other social media scheduling tool. So, if your team/client uses any other tool, they can access GroupTweet directly from the same app. GroupTweet also has this feature where you can communicate privately on Twitter groups, providing account access without sharing Twitter passwords.
GroupTweet has divided its services into 4 plans starting at $7.99. It also offers a free trial for all its plans.
---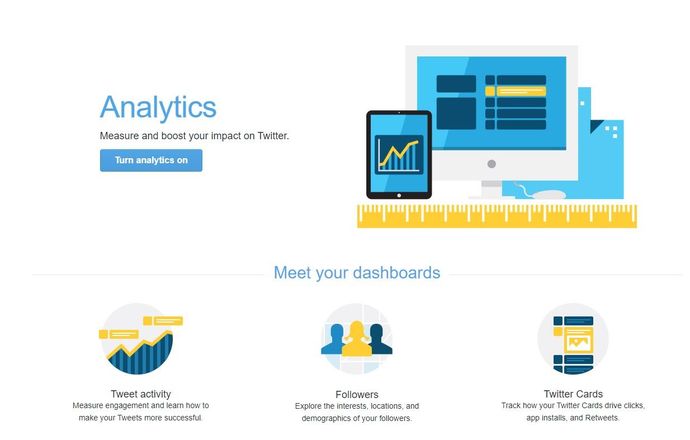 Just like the tools mentioned above, Twitter Analytics is an add-on feature provided by Twitter. It is easily accessible by everyone. All you need to do is log in to your Twitter account, click on your profile photo, and navigate analytics from the drop-down menu. Alternatively, you can access analytics from its site. The best part is that it is free. It covers various things such as monthly Twitter activity summary, the audience, events, and much more.
---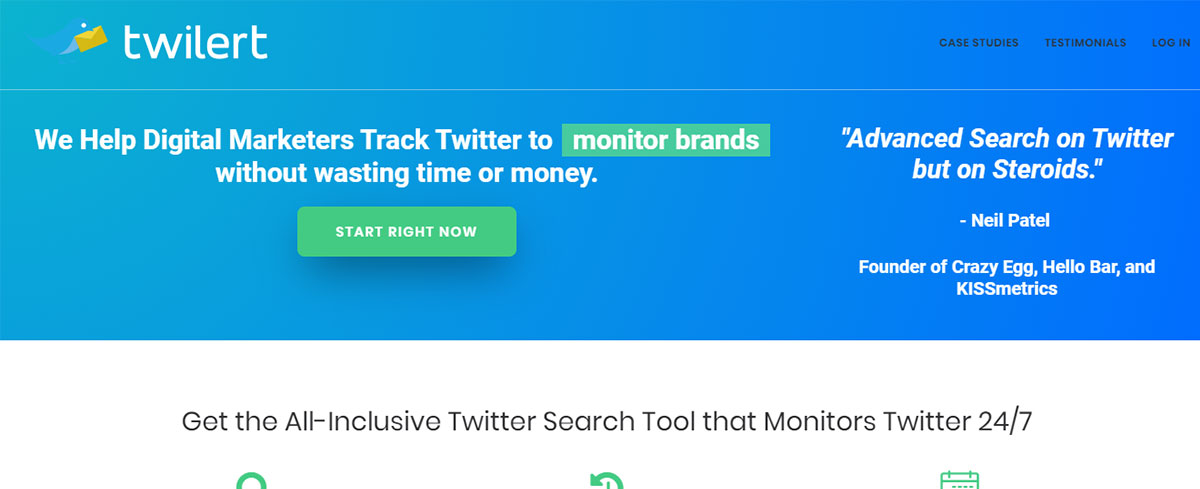 Twilert is a Twitter marketing tool that helps in social listening. This Twitter tool fetches the right information you've asked for. Twilert sends you an e-mail every time your brand name, selected hashtags, or keywords are mentioned on Twitter. Twilert ensures that you don't miss out on any crucial information and engage at every possible opportunity.
Twilert offers its services under 3 plans: Solopreneur, Professional, and Agency, priced at $9, $19, and $97.
---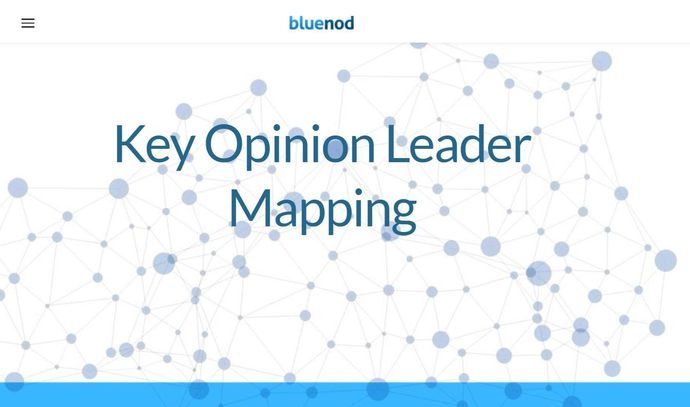 Bluenod is a great Twitter marketing tool for building an engaging Twitter community and tracking influencers. It allows you to target topic-related communities and manage your Twitter lists directly. Bluenod ensures that you reach out to the relevant influencer easily.
Bluenod also offers a free trial. It provides services under 4 plans: Starter, Pro, Agency, and Enterprise at $99, $149, $249, and $599.
---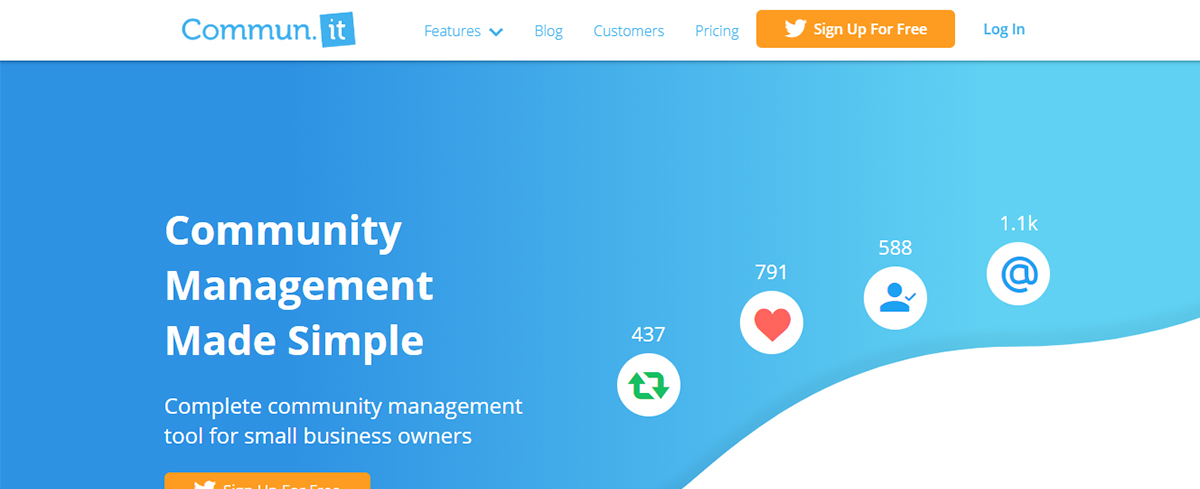 Commun.it is a Twitter marketing tool that makes it easy to build a meaningful and lasting relationship with your followers. It allows you to schedule content and provides you with in-depth analytics. You can also get access to shareable reports. This tool also lets you curate others' tweets. One striking feature of Commun.it is that it finds your loyal follower set and messages them a gratitude note.
You can try this tool free of cost. It also offers 3 paid plans: Pro, Business, and Corporate at $19.99, $24.99, and $117.99.
It is crucial for businesses to make a 360 presence on social media. Though Twitter is an integral part of social media marketing, you should consider spreading your branding roots to multiple platforms. You can play smart here, and rather than investing in an ordinary Twitter management tool, you can opt for a complete social media automation solution like SocialPilot. Get your free trial today to witness the impact it brings.