Video content is on the rise, and YouTube is the uncontested winner in this category.
The fact that 720,000 hours of video is uploaded to YouTube daily proves that everyone wants to leverage this piece of the pie. Brands and businesses, in particular, benefit from multiple angles if their content can gain traction on YouTube.
However, marketers tend to forget that monitoring their performance with YouTube Analytics tools can help boost their growth.
Over one-third of all netizens, i.e., one billion people, watch YouTube videos. With such a diversified user base as YouTube enjoys, you have to track the KPIs diligently. Otherwise keeping a consistent online presence becomes difficult.
From video script writing to shooting the video, from equipment to video editing, you secretly pray that your content goes viral after hitting the upload button.
But what if it doesn't?
Would you stop creating content?
Probably not.
If you keep an eye on your videos with YouTube analytics tools, you will find the root cause of not getting enough views and engagement.
These YouTube Analytics tools help you dive deeper in knowing about your potential audience by showcasing valuable insights such as:
Views
Subscribers
Impressions
Impression, CTA, and various others
You can analyze and understand and plan what to do to improve these metrics. That's what optimization is all about.
Which tool can help you monitor things better?
Well, there are tons of analytics tools available out there, but in this post, we'll highlight our top 10.
10 YouTube Analytics Tools in 2023
Disclaimer: Please don't consider the order in which we present the tools to be our order of preference. The list is random, and you should check out the tools yourself to decide which one works the best for you.
1. YouTube Analytics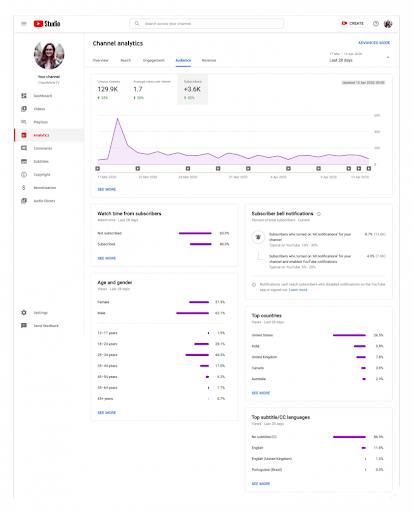 First on the list is what YouTube provides you as a default analytics tool for free.
YouTube offers a native analytics tool that can be highly beneficial for beginner-level monitoring.
You can access all the primary-level analytics that can help you analyze how your content is performing. You can also generate interaction reports, watch time reports, and earn reports using YouTube Studio. All these reports help you analyze your channel and even individual videos.
You can set metric settings according to your requirement to view the data.
YouTube Analytics helps you answer queries like:
What's the age of the viewers watching your video?
How long have they watched your video?
What are the sources your videos are driving traffic from?
All the answers will help you plan a better YouTube strategy for growing your channel.
Pros
The highlight of using YouTube Analytics is that it's free of cost
It has a simple and easy-to-use interface which makes it easy to navigate even if you are a beginner
You can make all the data available offline as spreadsheets
Cons
Apart from the real-time section, every other metric has a 2-day delay
It's not effective if you have a small subscriber base
Some of the content creators are not aware of this tool; therefore they don't take any advantage of YouTube Analytics
2. Unmetric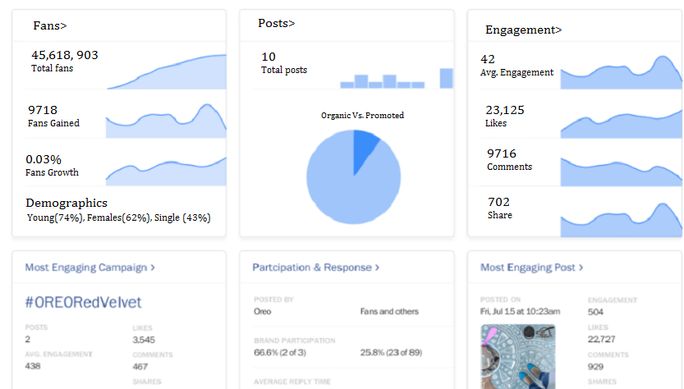 Unmetric is a powerful Artificial Intelligence-based YouTube Analytics tool. It helps to monitor your YouTube marketing strategies and analyze the progress you make toward your goals. One of the significant features of Unmetric is that it helps you understand competitors, peers, and partners using YouTube.
You can evaluate the effectiveness of multiple and creative video content approaches. You can monitor your hashtags, see how many times people viewed your videos. It also calculates a custom engagement rate on its own based on your customer base and engagements.
Pros
It's AI-driven which enables it to process raw data more effectively
It provides excellent customer support if you have any troubles using the platform
The tool is user friendly and has no complex features
Cons
It's not free, and even the pricing information is not public
It lacks a comprehensive database
Sometimes you can face difficulties using the tool, like the tool might crash or stop working
3. Vidooly

Vidooly is one of the powerful YouTube analytics tools that tracks your YouTube campaigns and the ROI generated from them. It has features like competitor tracking, suggestions, video tags, comment management, best upload time, subscribe behavior analysis, and various others. It also helps you
find the right hashtags for better hashtag marketing for your brand. You can make use of all these features to solidify your YouTube marketing campaigns and outshine your competition. If you implement all the practical suggestions given by this tool, you can seriously increase your user base and, ultimately, your engagements. You can have access to its premium features by paying $9 per month.
Pros
It has its keyword research tool, which can enhance your SEO reach
You can track your subscriber's activities and see what other type of content they consume on YouTube
You can access better-performing tags for your metadata
Comment management helps you to handle negative comments
Cons
You'll get a free trial, but you won't get access to any free version
There is no support if you face any difficulties
4. ChannelMeter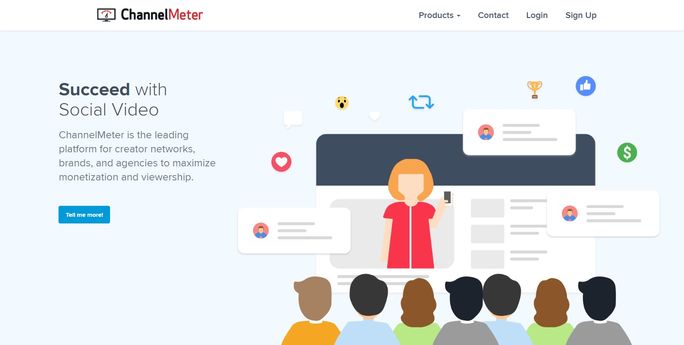 ChannelMeter is one of the high-performance analytics tools that have a comprehensive dashboard. You can gain valuable insights regarding your audience, and this tool helps monitor your overall channel and individual video performance. This tool also helps you to track influencers' activity so that you can also add new ideas to your strategy. ChannelMeter helps to generate reports quickly and in real-time.
This intuitive YouTube analytics tool helps simplify complex data for your ease. You can also keep track of your YouTube revenue daily, weekly, or monthly using this tool. And the best feature of this tool is benchmarking, using which you can analyze your performance against others in the industry.
Pros
A lot of information is available on the dashboard with interactive graphs and charts
You can figure out loopholes quickly with its benchmark feature
You can do a smarter, easier analysis and categorization of your channel or video data
Cons
It can be difficult for a beginner to use this advanced analytics platform
You don't get any free access to the tool
5. UnboxSocial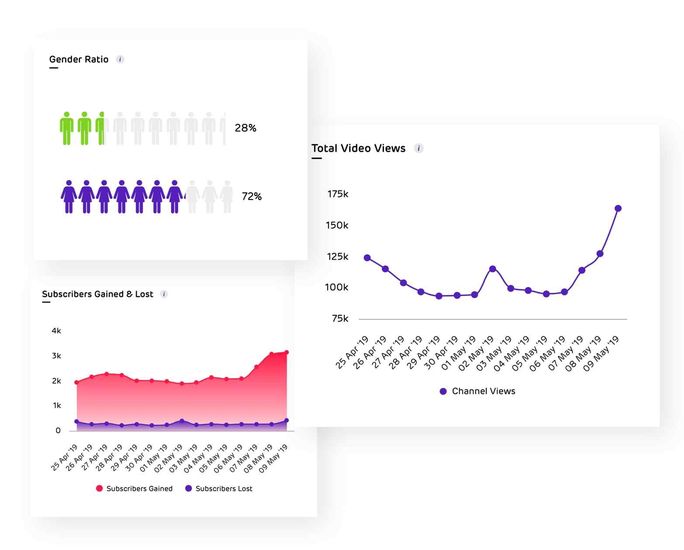 UnboxSocial is one of the more versatile YouTube analytics tools that tracks your campaigns. With this tool, you can figure out the best time to publish content on your YouTube channel.
Apart from that, some essential features of this tool are video shares, retention rates, subscribers' growth rates, and more. This tool gives particular importance to the demographic section so that you can access detailed user insights like gender, age, and location.
You can also find out the presence and position of your competitors with this tool. Moreover, you can download all the analysis reports in PPT, XLS, and PDF formats.
Video shares
Retention rates
Subscriber's growth rate,
among other features.
This tool gives particular importance to the demographic section so that you can access detailed user insights like:
You can also find out the presence and position of your competitors with this tool.
Moreover, you can download all the analysis reports in PPT, XLS, and PDF formats.
Pros
You can completely re-strategize your YouTube campaign if your videos are not doing great
You'll have the backing of an effective chat support team of UnboxSocial
Cons
They provide no free version
They do not make pricing public
The platform is not accessible on mobile
6. Tubular Labs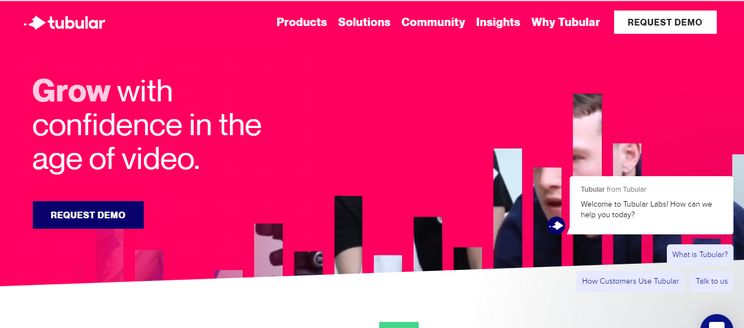 Tubular Labs is an interactive analytics tool that can help you analyze and measure trend opportunities for your better performance. You can improve your video content strategies with the help of its video intelligence feature.
This tool also helps you find and filter out videos that match your business needs so that you can learn from them. It has features like video duration analysis, genre analysis, and format analysis which sets it apart from the rest of the YouTube analytic tools. It has two versions available, Pro at USD 17 per month and Enterprise at $36 per month.
Pros
You can access the audience insight feature to know in-depth details about your audience
An abundance of data is available related to your YouTube campaign
Quick turnaround of extensive sets of data
Cons
Its pricing is on the expensive side
It has a two-seat minimum requirement
7. Quintly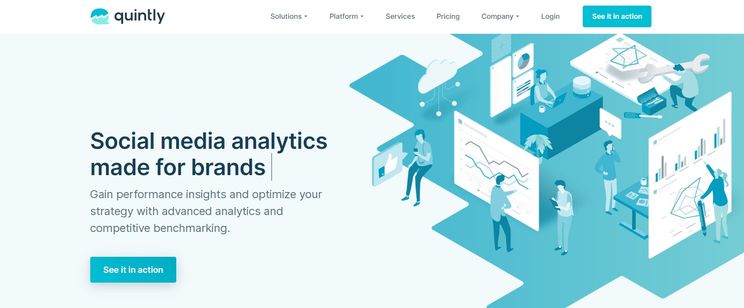 Quintly can manage multiple channels on YouTube. This tool is simple to navigate and is very user-friendly. Even toggling through various aspects in its dashboard is relatively smooth. You can easily access multiple reports based on different metrics to improve your YouTube campaign strategy.
If you want to make the reports available offline, you can also export the data in PDF, CSV, XLS, or JPG format. Its pricing starts from USD 69, but its free trial version is also available.
Pros
You can customize your dashboard using desired KPIs
It is excellent for benchmarking
It's super easy to use and navigate
Cons
It doesn't provide an in-depth analysis
Sometimes the system looks tiresome handling swap commands
8. TubeBuddy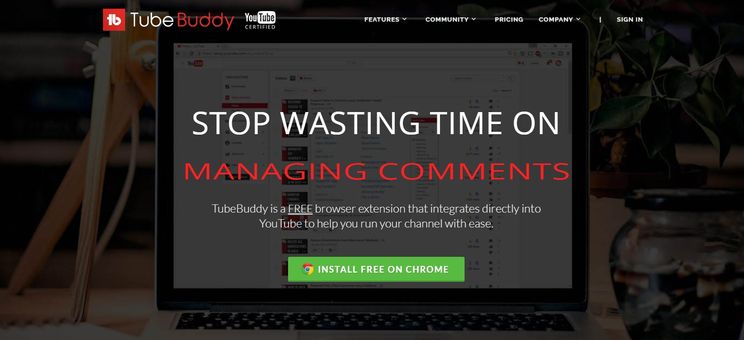 TubeBuddy is specifically designed keeping in mind all the YouTube guidelines. This tool helps you to curate your video content. It also enables you to create engaging titles, descriptions and helps you with your meta tags. With the help of TubeBuddy, you can create videos that align with your brand's goals and target audience. Its pricing starts from $7.20 per month to $39.20 per month.
Pros
It has a compelling visual data presentation
Excellent customer support with options like email, Twitter, FAQ, and phone
Tools like integrations and bulk processing for time-saving
Cons
A/B testing is limited
You might get confused with the accessibility and navigation
Dashboard presentation gets tricky while using a YouTube page
9. Vidyard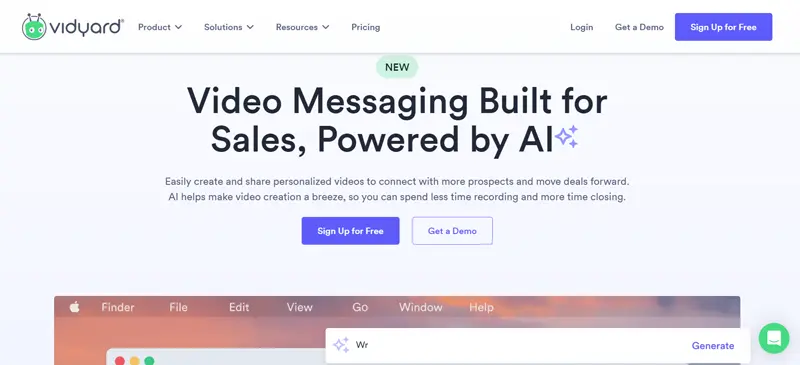 Vidyard is one of those tools which covers wide array of functionalities while being a powerful YouTube analytics tool and scheduling videos on the platform at the same time. You can connect your YouTube channel to this powerful tool and upload the videos saved in the library of Vidyard to your channel. The tool not only publishes the video but also updates them so they reflect any changes you made in the library.
Aside from this, Vidyard keeps track of the number of views your published videos have received from the YouTube audience.
This multi-functional tool has a free plan for getting started and the Pro plan costs only $19 per month for accessing all its advanced features.
Pros
AI integration which allows to generate video scripts instantly.
Add SEO-optimized captions and metadata to increase your video's reach and discoverability.
Cloud-based library to save and schedule videos from.
Cons
Personalization on bulk is not available for videos.
The video editing features are not much advanced.
More presentation-friendly features are needed to create smoother screen capture experience.
10. ViralStat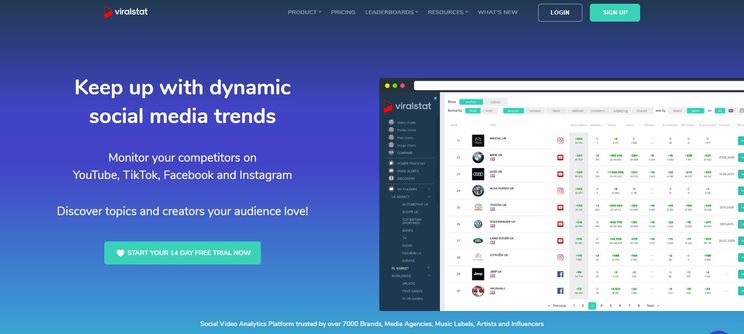 ViralStat one of the most effective tools for YouTube analysis. It not only focuses on competitor research but also helps you analyze your videos effectively. You can strategize your YouTube content to get higher engagements and perform better against your competition. It's dynamic, easy-to-navigate , and an efficient tool.
ViralStat offers 4 price brackets:
Basic: $29 per month
Professional: $99 per month
Corporate: $299 per month
Enterprise: $799 per month
Pros
It lists out all the trending videos in your niche for content ideas
You can easily understand the overall working of the tool
It offers a free trial and also a free demo version
Cons
Its most ideal plan, which is the corporate plan, is on the expensive side
Wrapping It Up
Making use of the analytics tools can transform your YouTube campaign for sure.
All these tools will help you to:
Know your audience well
Keep a check on your YouTube marketing campaigns
Know what's working for your audience, and what's not
How to better your content and keep up with the trends
Monitoring these aspects will help you optimize your campaign, boost your social media engagement and increase your subscriber base.
So choose any of these tools according to your experience and requirements.
Make a wise decision and level up your YouTube game.