Every marketing team aspires to go viral. Because the kind of limelight that a viral post sheds on a brand is a goal worth chasing.
If you closely inspect the social media landscape today, anything that resonates with the audience goes viral, thereby starting a new trend.
Viral posts are not just limited to clever memes or a quick challenge video. They can be infographics and stories too.
Basically, anything that gets down well with your audience that they pour in likes, shares, comments, and view it innumerable times within a short span of time.
Let's dive deeper to understand how you can create such content and get this frenzied fame.
Decoding Viral Content Marketing
So, what makes something go viral? Answering this question is like predicting the result of a cricket match. While you may think you've made a calculated guess, there is always a chance you'll be proven wrong.
However, after studying the insights of various marketing experts, we have come to the following conclusion:
It evokes emotion, be it surprise, anger, distress, joy, or excitement, that drives the audience to engage with content at a large scale.
For example, Coke returned with its #ShareACoke campaign but this time with personalized bottles.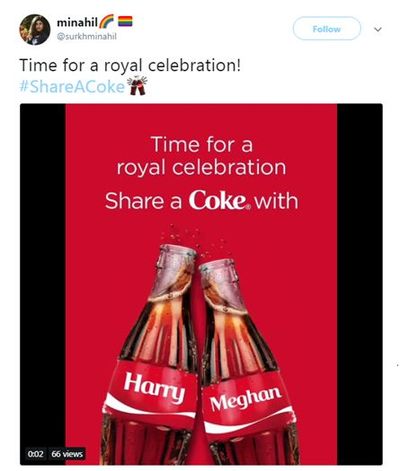 It encouraged people to share their joy within different relationships – boss, friend, partners, etc. Their audience loved this idea, and the campaign proved to be a huge hit.
The Korean singer Psy's Gangnam Style is another good example of viral content that resonated with the audience. A few days after the video's release, it became the 'most viewed' on YouTube's homepage.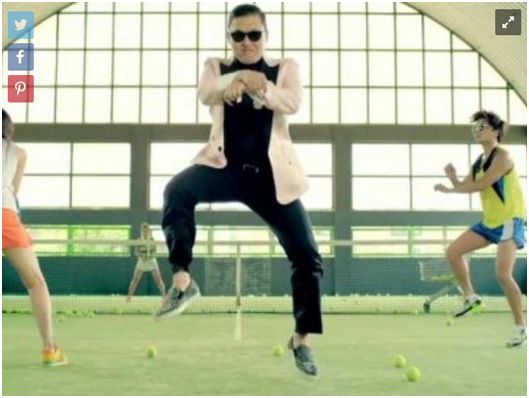 How Does it Help in Boosting Your Presence?
Given the fact that social media is a rapid medium where things can be posted and seen in a matter of seconds, it makes sense why it's a good place for viral marketing.
While some might say that viral marketing is similar to a 'blink-and-you-missed-it' appearance in the huge marketing space, it can do your brand's online presence a huge favor.
Let's see how.
Reduces the cost: Distributing the content is usually the next step after content creation. But in this case, your consumers do most of the distribution for you. Hence, it reduces the cost of distribution.
Increases reach: This is a big advantage if you are a small company finding it difficult to reach consumers in different countries.
Engagement: The consumers themselves decide to share your content among their social groups. Hence, you manage to build a positive equation with them.
10 Types of Posts That Go Viral
1. Puzzles and Riddles
Blog posts are the most common kind of content shared online. Though some can go viral, the results produced with other online content are also worth considering—for instance, quizzes and riddles.
Can you solve it?
It seems to taunt you till you manage to solve it. Messaging apps like Whatsapp are the most likely places where you'll find such puzzles and riddles.
BuzzFeed, among others, has been using these to its advantage. In fact, It has an entire Facebook page dedicated to such puzzles and riddles.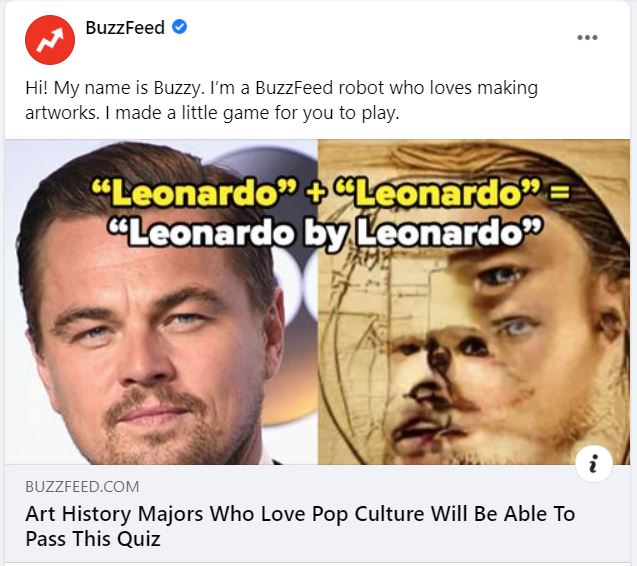 The best thing about puzzles and riddles is that besides being challenging and engaging, they are cool to develop a viral nail that would trigger you to share them with your friends.
2. Infographics
Did you know that 67% of B2B marketers create infographics? It is a great format in case you are aiming for visual appeal.
They are short, concise, attention-grabbing, and can be used to entertain, engage and educate the audience. Infographics are also an exceptional way to bag quality backlinks.
Start with choosing a topic that is in demand at present. Give insights in numbers or steps that your audience would like to share.
Check out this example of a social media hashtag infographic from here. You can find the all-in-one hashtag strategies for major social media platforms.
3. Motivational Content
In today's fast paced life, everyone needs something that pushes them to wake up every morning, go to work, and strive to be better every day. Hence, one of the most common bits of content you'll find on YouTube, Reddit, Instagram, Facebook and other social networking sites are motivational posts.
They talk about positive acts, quotes of famous and rich people, proverbs etc. that evoke a feeling of positivity among the consumers.
So, what does it do?
If a piece of content has a solid message that's very inspiring, people would relate to it and will want to share it with others.

Gary Vaynerchuk is one of the top idols for budding entrepreneurs. His inspiring quotes and motivational posts nudge you to push your limits. In this post, Gary talks about being kind to yourself is also a crucial part of the process.
4. Personality Quizzes
Most of us won't be able to resist taking a quiz titled "Which Game of Thrones character are you?"
But why?
Well, who doesn't want to know more about themselves? Today, these quizzes have become a sort of content marketing strategy. They attract a large number of people and cater to a specific group. For example, a quiz targeting mothers would be called 'Which Celebrity mom are you like?'
Buzzfeed's quiz "What city should you live in?" garnered 20 million views, and such quizzes are touted to be record-breaking viral posts put out by the publisher.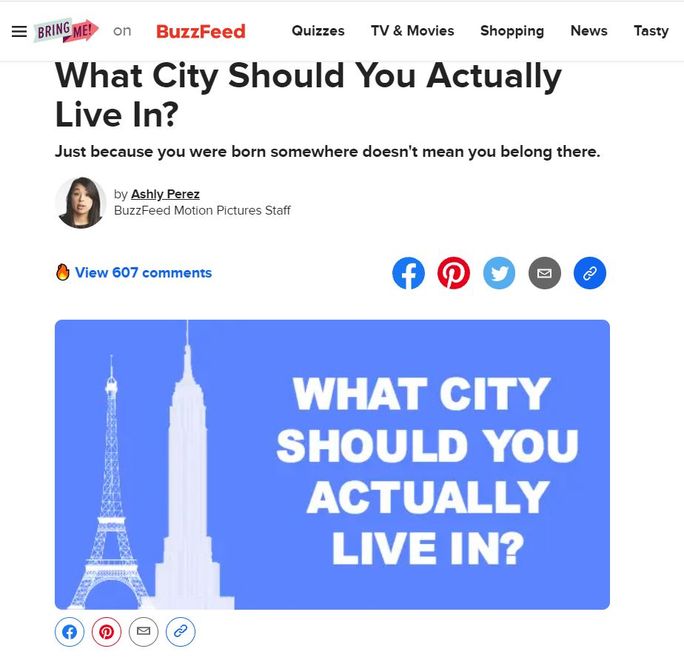 Before you get all excited, remember one thing. The results of these quizzes have to be meaningful and sensible in a way that your audience believes them.
5. Lists
Just scroll through your Facebook feed or YouTube recommended list and count the number of times you come across titles like "X Useful tips for …" or "Y Hacks to make your life easy".
Aren't there many?
Marketing experts didn't miss the fact that articles and videos in a list format (titles beginning with a number) were liked, viewed, and shared more times than their counterparts.
Why do you ask?
Well, there can be various reasons. One, they are easy to scan with all the pointers and sub-heads. Two, they have an easy-to-follow format to present a lot of information, segmented under various pointers.
6. Case Studies
What, according to you, is the best way to explain something?
Examples, maybe!
A real-life example helps you grasp a concept very quickly. A case study is one such piece that takes one example at a time and analyzes it in-depth.
Case studies are loaded with research-backed information and are valued by readers. Folks love to see notions and concepts in action and pay considerable attention to their results.
Have a look at one of our case studies. Give a basic introduction of a brand, explain their problem, and how you solved it. If you are into B2B, then you can highlight your solution-centric approach for one of your client's issues.
7. How-To Guides
As mentioned earlier, 'how to' articles and videos are popular as they provide useful information that is quite practical.
Most 'how to' content follows a problem-solution approach. In fact, if you look at the search terms people use while surfing the internet, you'll notice that many begin with 'how to'.
Hence, such content has better chances of appearing in Google search results. This helps you attain superior organic search traffic.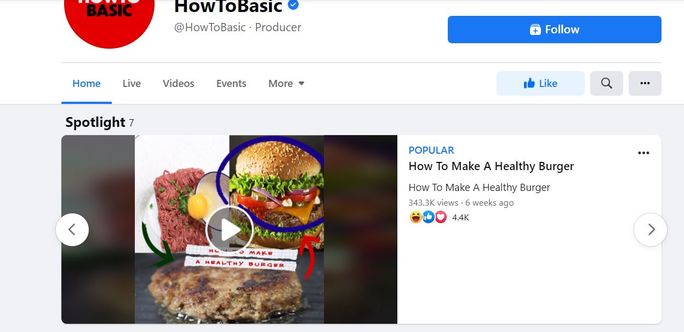 Look at this example from HowToBasic. This particular detailed guide has garnered 343.3 K views and 4.4 K reactions in just 6 weeks.
8. Top Posts
Top posts can make for a good source of traffic and usually have the tendency to go viral. You might have seen articles titled 'Top 15 Recipes to impress your guests'. The 'top' in these titles may stand for 'the best', 'most popular' or the ones with 'best outcomes'.
For instance, Spotify shows personalized playlists for its users having top hits of the week, month, or even year. The audience wants to know about the most popular stuff and tune in.
Take this for an example. Spotify had shared Today's Top Hits and featured the artist. Followers can click on the bio link to listen to the hit playlist.
9. Long-form Content
For an article to appear at the top of search results, it needs to have a word count of 1500 or more, says Google.
It seems like your audience is looking for in-depth and well-researched articles. While an increase in content consumption on mobile devices and short attention spans led to a surge in short-form content, long-form content still gets more shares.
Wondering why?
A well-researched long article has credibility and is a trusted source of information for your readers. Sharing a long-form article presents the reader as a well-informed, erudite, and intellectually competent person.
So go ahead, and spend some time creating long-form content.
10. Humanized Stories
In a hurry to create viral content, you might miss the most elementary thing.
Your readers are human beings. Therefore, they have a natural tendency to relate to strong emotional content – real-life stories about struggle, kindness, determination, and hope.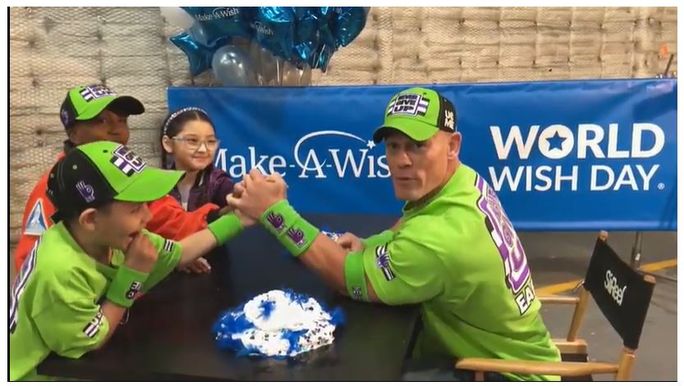 For example, the Make-A-Wish foundation aims at making wishes come true for hundreds of people. This is one of their campaigns with John Cena that crossed the milestone of 300 million impressions.
Final Thoughts
While creating a viral marketing campaign, remember that the content you make must be unique, which hasn't been seen before.
It should be interesting enough to tap into your audience's attention. They should be able to resonate with the theme of your viral marketing. To levelup your social media content, you can also rely on SocialPilot's AI Assistant that can help you create captivating social media content that resonates with your audience.
You can schedule your viral-worthy content at the best time and reach out to your target audience faster. Start your free trial and be ready to take the cyber world by storm.