As of 2021, Facebook generated revenues of $84.2 billion from Facebook ads.
It is a strong indicator of the fact that companies are willing to invest their money in Facebook ads due to its potential to meet their marketing goals.
But just running ad campaigns on Facebook won't take you anywhere.
A sound marketing strategy based on well-researched inputs has to be created to have a successful ad campaign. And for this to happen, you need to know how to analyze Facebook ad data at every step of the campaign.
Unfortunately, Facebook discontinued Facebook Ad Analytics in June. But instead, you can use various analytical tools offered by Facebook by creating your Facebook Ads Manager account and Facebook Events Manager account to manage ad campaigns on the platform.
In this article, we will discuss how to use Facebook ad analytics to figure out how to optimize Facebook ads and make the most of your ad campaigns.
Facebook Events Manager
Firstly, before you ask how to optimize Facebook ads, you will need to understand your target audience's behavior; this is where Facebook Events Manager comes into the picture. The Events Manager provides analytical tools like Facebook Pixel which helps in monitoring and tracking your ad campaigns.
Facebook Pixel is a piece of code that gathers the essential data on visitors when added to your website. It allows businesses to access critical information like how many conversions you have received from Facebook ads, improve your ad spend, and offer insights to understand your audience.
It tracks every activity of people who are visiting your website. For example, an e-commerce website will monitor the items that the visitors have added to their cart or purchased.
The Facebook Pixel captures all such actions of the customers that you can view. It also gives you an option to reach those customers via Facebook ads in the future.
Some other benefits of applying this code to your website are:
1. It ensures that your Facebook ads are shown to the right people and has the potential of increasing your prospective customer base.
2. As your ads reach the right people, it brings more sales to the organization.
3. Keep track of the results produced by your ads to make sure that the campaign is going as planned. It provides you with information on what happens when the target audience sees your ads.
To set up Facebook Pixel, you don't need to be an expert in coding. You can set your Pixel account within minutes by following the steps below:
Step 1: Firstly, you need to open Events Manage.
Step 2: Click on 'Connect data sources' and choose 'Web.'
Step 3: Next step is to click on the Facebook pixel and select 'Connect.'
Step 4: Write the name to your Pixel account.
Step 5: Copy and paste the URL of your website in the box that appears.
Step 6: Finally, click on 'Continue', and you will have successfully set your Facebook pixel account.
You can also use Facebook Pixel Helper. It is a free to use chrome extension that makes the process of installing Facebook Pixel easy.
Facebook Ads Manager
Facebook Ads Manager allows you to create ads, manage ads, run ads campaigns, and supervise the performance of your ads campaigns. Only by looking at the performance of your campaigns, can you figure out what works and what doesn't.
Facebook Ads Manager reporting data on your ad campaign performance, presents it in columns. Therefore, it becomes essential for you to step up reporting to take maximum information with minimum effort.
Facebook Ads Manager reporting metrics like click-through rate and messenger campaigns have several ready-made templates for it. But you can also customize the columns as per your convenience.
By customizing, you can understand the flow of your customers on websites and other sales funnels. That is why setting your columns in accordance with events is the most preferred way of arranging them.
Breakdown the Ad Manager
For beginners, managing ad campaigns can get overwhelming. There is also a high chance that your ads are not performing as they were supposed to, which can lead you to cut the budget of campaigns and other decisions that can have adverse outcomes.
You need to understand how to act on the data offered by Facebook pixel and how to comprehend the reporting columns.
We recommend that instead of analyzing the whole reporting column as one, break it down into separate sections and examine them one at a time. It will save you a lot of time and make the process far more manageable.
This will help make decisions about your ad campaigns rationally, and you will get to know where you are lagging and what needs to be changed if the campaign is not going as planned.
Make Only One Change at a Time
If you are making changes between your ad campaigns, such as changing your ad creative, changing the design of your landing page, CTA, and several other things, make sure that you do them one at a time.
Because if any change is making a positive impact, it is crucial you know which change was responsible for it. Making too many changes at once might give you a hard time pinpointing the change generating good results, and you may forget to incorporate it in your future ad campaigns.
Facebook Ad Analytics Tools
There are many Facebook ad analytics tools available online that can help you simplify the optimization of ad campaigns. These tools can be a real game-changer if used to their full strengths.
The following article will recommend some Facebook ad analytics tools that can be very useful for you.
1. Brand24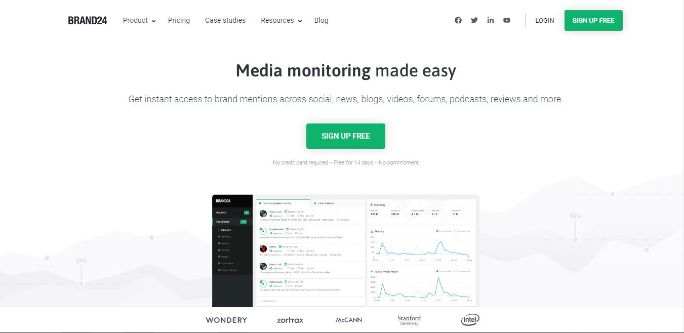 Brand24 is a tool made for the online reputation management of your company. It tracks and lets you engage with online reviews, social media mentions, blogs, message boards, and much more.
This information will allow you to know your customer in a much better way to create ads that will appeal to them to take action. You can test Brand24 for free and see if the tool is adding value to your ad campaigns.
2. Rival IQ
Rival IQ is a unique tool that lets you track and compare your performance with your competitors. Learning from the ups and downs of your competition is also essential for the growth of your business.
Rival IQ offers you competitive analysis, Facebook post analysis, and customized reports. If you want to test this tool's effectiveness, try out the free trial and get a head-to-head comparison with any one of your primary competition.
3. Oktopost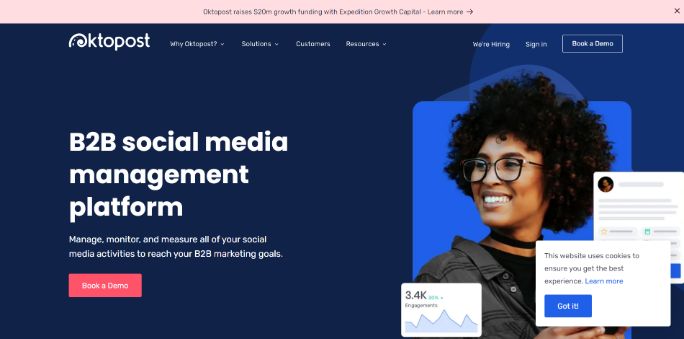 Oktopost is a tool dedicated to maximizing the reach of B2B businesses among their target audience present on social media. It keeps track of the conversion rates and reports the financial actions taken by the customers because of the Facebook ad posts.
To Conclude
It is essential to use Facebook Ad Manager to analyze and make the most of your ad campaigns. Apart from Facebook Ad Manager, you can also use third-party tools like the ones listed above to make the job of analyzing your campaigns easier.
SocialPilot offers a host of solutions to optimize and streamline your Facebook marketing campaigns, such as publishing and scheduling posts, tracking performance, managing your teams, among several others. Give it a try now!