Do you know about Facebook video chat and its benefits for your business?
Facebook video chat is not something new to Facebook users. It has been around since 2011, but Facebook has made a lot of progress with its Messenger platform.
It has unlocked many opportunities for businesses to use Messenger and its Facebook video chat feature to achieve their business outcomes.
With a user base of 1.3 billion users, Facebook Messenger has become one of the vital assets for marketers and brands worldwide. The majority of them are using video chat on Facebook to solidify their online business presence.
But how can you use Facebook video chat for your business?
How can a casual communication feature on Messenger be a handy tool for businesses across the globe?
What benefits does it drive?
There's a lot of new learnings waiting for you in this article. We have grouped all our expertise on Facebook video chat and how you can make the most of it being an online business.
Let's get the knowledgeable journey started.
How to Use Facebook Video Chat?
The video chat on Facebook is an interesting feature as it is incredibly simple to use and provides a group chat extension for up to 50 people at a time.
You might have thought it is for one-on-one conversation purposes, isn't it?
Well, for a fact, it's not.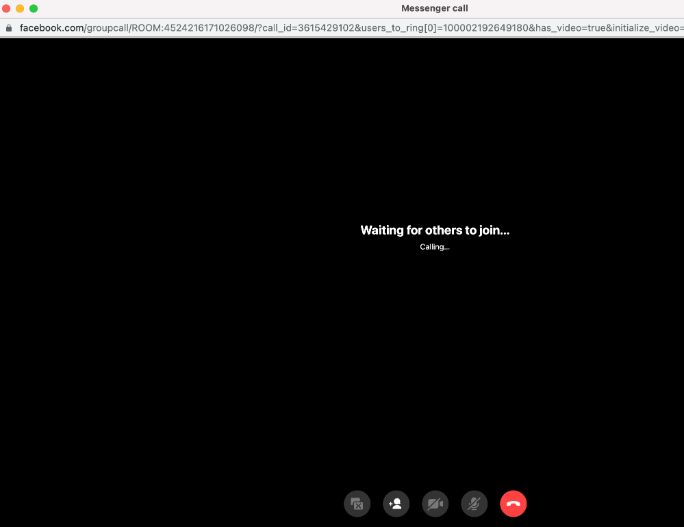 You can use the Facebook video chat feature on your desktop, the web-based Facebook interface, or a Messenger mobile app with a mobile-compatible interface.
While a normal user can initiate a Facebook video chat from within the Messenger app by simply tapping on a user chat and clicking the camera icon visible in the options bar, things are different for a business page.
There is a major caveat associated with business accounts; we'll reveal it later in the article.
Stay tuned.
Being a business page, you can also use multiple interesting features on Messenger to start a conversation with your audience, like chatbots or setting up a common welcome message.
You can video chat with individuals or groups; you just need to be in the message conversation. As you now know that Messenger helps to broadcast your message to up to 50 people; you can adjust the settings, add or remove people, and do quite a few things during your video chat.
But what to do with all these features?
Benefits of Facebook Video Chat for Businesses
1. Organize Webinars
You can conduct a webinar with a maximum of 50 members. You should leverage the Q&A box and use a presentation to make the most of your Messenger webinar.
Messenger provides a pitch-perfect platform for sharing something special, announcing a new product with your brand's most loyal customers.
You can also share some learnings, experience or even organize a paid webinar for your brand. You just need to make your audience aware of the webinar and check the viewer list.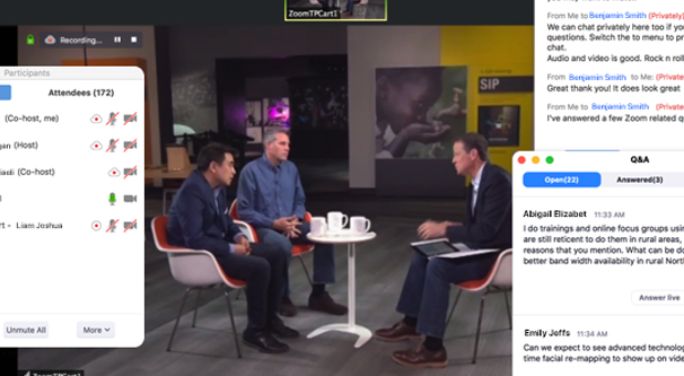 2. Provide White-Glove Support
Messenger can be used effectively if you have promised your customers to provide one-on-one video chat customer support. It has the security of Facebook along with a flawless workflow, which enables it to conduct great customer support video sessions.
If a customer inquiries or asks you about a problem via Messenger text, you can connect with them on video chat. Your expert team can fulfill the promised service and even provide a great video experience using the Messenger video chat feature.
4. Close High-end Sales
Closing high ticket sales requires a human interaction phase where you make the customer trust you and progress them a step further to successfully process the transaction.
Messenger provides a great platform for video chat to ensure that the customer has real-time human interaction. It's a great alternative for physical interactions and better than any other telephonic conversation.
You can create a sales funnel where the customer is asked to ping you on the Messenger text, and then you can schedule a one-on-one video conversation using Messenger.
5. Press Release
If you want to conduct a virtual press conference, you can use the Messenger video chat option and connect with the news reports to announce your brand's news.
You can also record the clips and post bits and pieces for your audience so that they can get a glimpse of the actual conversation of the press release.
You can also ask a few of your loyal audience to attend the live press release so that you can get their views on what they think about your business news.
6. Conduct Interviews
Scheduling a Messenger video chat interview can prove to be handy and hassle-free. You can onboard your employees with effective and congestion-free video conferencing to ensure that you hire the best fit for the job.
If you post about your hiring process and ask your prospects to text you directly, you can get in touch with them over a video chat and take their interviews.
We are sure you can extract many other benefits from the Messenger video chat features, but these are crucial benefits.
Facebook Video Chat Limitations
As we mentioned, there is one major limitation that the Facebook video chat feature has for business pages.
Unfortunately, you can't message people who don't initiate a conversation with you first. Yes, if you don't have people reaching out to your business page on Messenger, you can't start a video or text conversation with them.
But it can be a blessing in disguise for you. How?
It will help you bypass all the possible spam from multiple accounts or bots on a huge platform like Messenger.
But if you still want to interact with your target audience regularly, there are alternative ways you can use.
Here's a list of all the top alternatives for Messenger video chat.
Alternatives for Messenger Video Chat
If you want to explore the alternatives to Messenger, you have two sets of alternatives.
One having a simpler chat-based model like Messenger and having an additional video chat feature
Others having a streaming video platform with a prime focus on video calls
1. Skype
Skype is one of the finest video chat alternatives for your business and which most people in the world are familiar with.
It has multiple features that can help you enhance your experience of group calls or group video chats. Microsoft has been improving the platform to provide an ideal space for corporates and individuals to connect either by audio or video platform.
But for some might be a resource hog as it has some obtuse features. Still, it can be a great alternative for the Messenger video chat feature; you can share your Skype Id or video chat room link with your audience to connect with them.
You can seamlessly connect with your team members, partners, or other business-oriented associates on a video chat.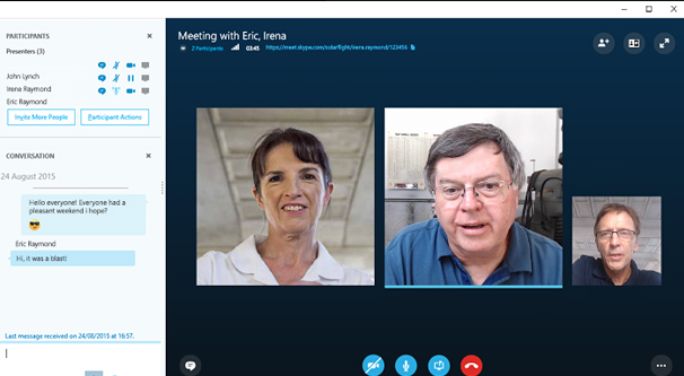 2. Discord
Another amazing option you have on the list is Discord. Undoubtedly, Discord is adopted by the younger audience segment and is primarily popular in the gaming sector, but it is a great alternative for your requirements.
It provides a group text feature along with its video communication abilities.
It has similar abilities of screen sharing and video chat like Skype. You can create your community for your brand and spread your message to your target audience with its video chat feature.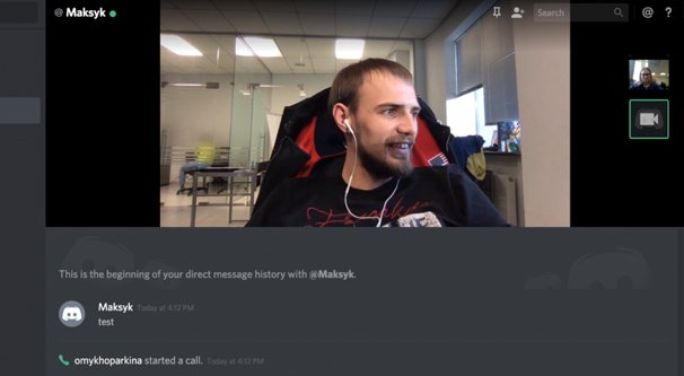 3. Zoom
One of the latest and popular introductions to the list of video-based streaming platforms is Zoom. It has easy-to-use functionalities and can be ideal for holding huge video conferences to achieve your business outcomes.
You can create your private meetings and share the meeting link, meeting ID, or passcode with your video partners.
It can be a great alternative for your business if you avoid the Facebook Messenger video chat feature. Many businesses have included Zoom in their marketing strategy as one of the reliable video communication tools.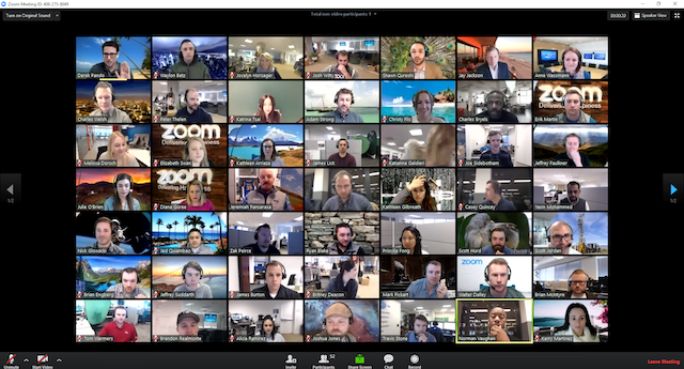 4. Google Meet
An upgraded version of Google Hangouts video calling functionalities, Google Meet is a great competitor to all the leaders in the video communication sector.
It can provide a great platform to host secure webinars and large video chat sessions with your target audience or internal team members.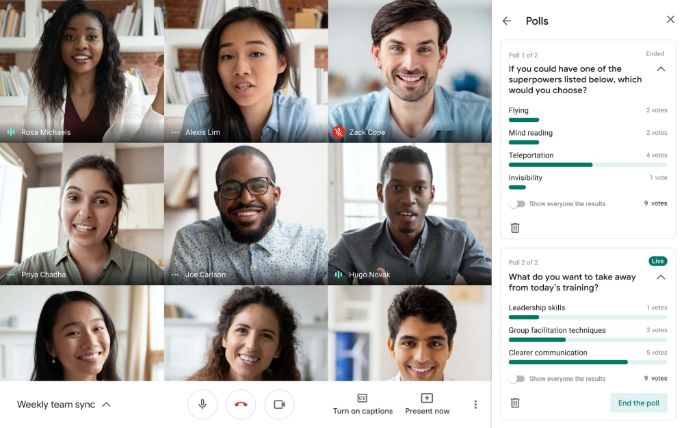 You can try out all these tools as they are free of cost to use an alternative if you decide to switch from Messenger's video chat feature.
Conclusion
With a strong user base, Messenger can be handy for you to achieve your marketing campaign targets across the Facebook ecosystem. But as you know, there's a limitation it brings in; if you are fine to bypass the drawback using alternative ways, that's great.
If not, you have multiple powerful video chat platform options to make use of. You need to break down and analyze which one suits your Facebook marketing strategy.
But if you need any assistance with your social media marketing efforts, you can use SocialPilot for all the content creation, scheduling purposes, and creating and maintaining a social media content calendar.
Being one of the leading social media management and optimization platforms globally, you ease off all the pressure to create a solid, result-oriented social media marketing strategy for your business.