Do you want to extract the audio version of a Facebook video but are unable to do so as Facebook doesn't have that feature for its users?
Are you finding it hard to convert a Facebook video into different formats?
Whatever be the reason, there are different ways to convert Facebook videos to mp3 or any other desirable format.
With the help of the right set of tools and guidance, you can seamlessly convert a Facebook video into numerous formats.
But, which tools are best for converting a Facebook video to mp3, and what are the exact steps to download them?
We have researched some of the simplest ways for you to convert a Facebook video into any audio format on your desktop or mobile.
Not only that, to paint a more vivid image of the process, we have also selected the best tools you can use for marketing purposes.
But before we proceed any further, let's discuss why you need to convert a Facebook video.
Why Convert a Facebook Video to Mp3?
Building a solid online business presence is not an easy job. You need to provide your audience with constant valuable content that helps them to engage with your brand.
Existing content across Facebook is one of the ways you can fill up your vessel of ideas. If we talk about video content, sometimes you need to access the entire Facebook video offline, and sometimes you just need the audio version to fulfill your requirements.
Let's discuss the major reasons why you need to convert a Facebook video into mp3 or any other format:
1. Access the Audio Content of the Video Offline
You can access the audio of any video on Facebook by just hitting the convert button using a powerful converter tool. You can use that audio in your marketing efforts on Facebook or any other social media format.
From mp3 to AVI, you can choose whatever audio format you want for your requirement but keep in mind that if you are using that audio, you need to be aware of all the copyright penalties it can land you in. You need to go through all the aspects related to copyright claims to avoid any further trouble.
2. Save Data Usage
Sometimes you want to save your data and avoid going through a good video on Facebook, or you might have troubles accessing the entire Facebook video but urgently want to access the audio. What are your options, then?
Using a Facebook video converter and saving the audio version of the file offline can save your data and time.
You can extract all the insights without going through the visual elements if they are of no use to your requirement.
3. Increase Your Creativity
Once you have an audio version of Facebook content, you can listen to it anywhere and anytime to gain inspiration from the content.
You can get useful touchpoints to create your unique content idea to boost your business impact.
Now, let some light on the crux of today's topic and understand how you can convert a Facebook video to mp3 format using your desktop and mobile.
How to Convert a Facebook Video to Mp3
First, to convert any Facebook video to mp3 format, you need a third-party converter because Facebook doesn't provide you with the feature to convert a Facebook video to any other format for your offline access.
Let's discuss the process for desktops and phones separately.
For Desktop
We will explain to you the process of using a powerful tool platform for converting Facebook video: FBSearch.

Step 1
You need to locate the video on the Facebook platform you want to access or convert to an audio format on your computer.
Step 2
Now, you need to copy the URL link of the video and paste it in the dialogue box visible on fbsearch.com once you visit the platform.
Step 3
You need to select the format you want to convert your video file and select the convert button. In this case, you can select mp3 to extract your desired audio format.
Step 4
The platform will convert the video file to mp3, and then once the file is converted, you have the option to download the audio file on your desktop with just one click.
For Mobile
Using your mobile device, you can convert using a third-party application like Snaptube to convert a Facebook video into mp3.
Step 1
You need to install the Snaptube application on your Android or iOS device from their respective app store; if you don't find the application there, go to the official Snaptube website and download the APK.
Step 2
Open the application and log in to your Facebook account using the same application. If you don't want to use the Snaptube application, you can use the official Facebook application and copy the URL and then paste it on Snaptube.
Step 3
After selecting the video, you need to tap the download icon visible on the screen, select the video format to mp3 as your preferred format, and save the file.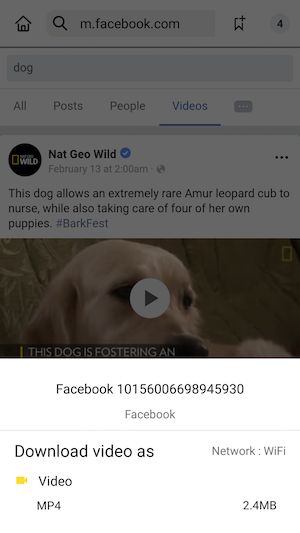 Step 4
Once done, Snaptube will download the content file in mp3 format on your device so that you can access the file easily.
Now that you are aware of converting a Facebook video to mp3 let's check out all the powerful tools you have on the internet that you can use for your process.
5 Best Facebook Video Converters
1. Handbrake
Being one of the leading video converting tools in the market, Handbrake can help you to convert your favorite Facebook videos into desirable formats seamlessly. Handbrake's standout points are a free tool with exclusive premium functionalities for the video conversion process.
You have the option to convert a Facebook video into MKV, MP3, MPEG-2, MP4, MPEG-4, and multiple other formats with ease. It also supports converting and downloading videos from multiple platforms like Facebook, Facebook, among others.
It has a unique and flawless interface which makes the conversion process simple and smooth. You can customize all your presets and even create your own for a better conversion experience.
You get professional conversion features, and the application provides a great learning experience for any user.
But sometimes, you might encounter minor bug problems during the conversion process, but you can get in touch with the support team or refresh the platform to escape the hurdle.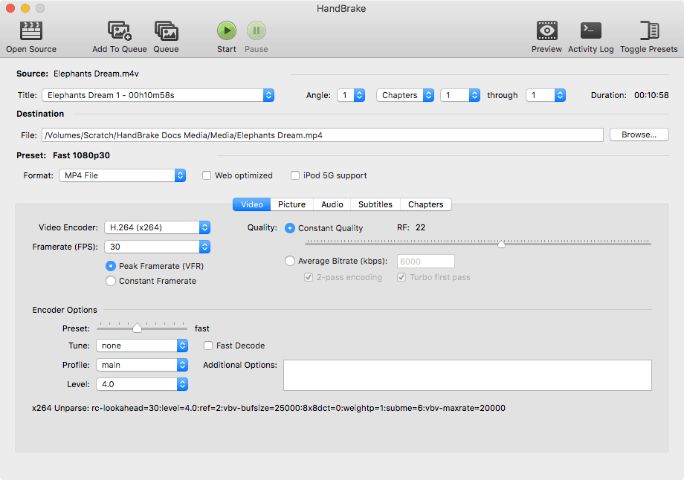 2. Freemake
Another top converting tool is Freemake; it has unlimited conversion formats and a user-friendly interface for an enhanced conversion process. You have the option to convert and download videos from multiple formats like Facebook, Vimeo, Dailymotion, Facebook, and others, with most of the top conversion formats.
The conversion process is quick and easy as it will take you just a few clicks to convert and save a Facebook video offline on your smart device. You get multiple features apart from conversion like embedding videos, rotate flip and cut videos and audios.
You can even convert a 4K video to any other format with ease. It is a powerful tool any marketer or content creator can access and make the most of it. One drawback is that the tool doesn't provide you with a wide range of customization options to explore and tweak a bit.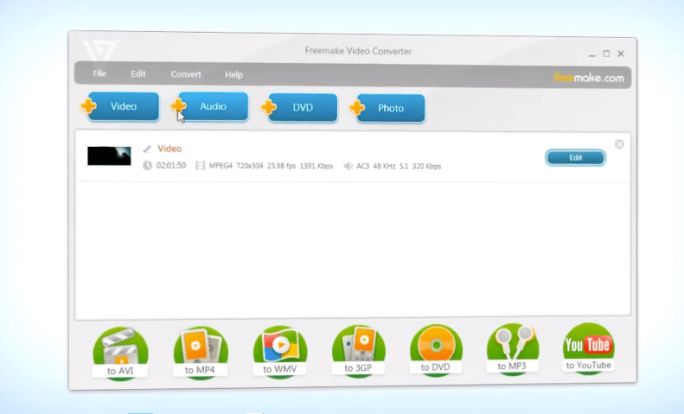 3. Any Video Converter
A great converter tool for any beginner who wants to get done with the conversion process in no time. Any Video Converter provides a great platform for a smooth and quick video conversion process.
You can upload a downloaded video or paste the URL from any top social media platform to convert it using Any Video Converter.
There is no compromise on the quality during the conversion process, as the platform provides 100% lossless content quality every time you hit the convert button. You get amazing functionalities at a single dashboard, and you can use the tool with ease.
It's user-friendly, has a great UI/UX and is super easy for amateurs to extract the most of the platform.
But the platform takes a bit longer to convert a video to any other format than other tools in the list.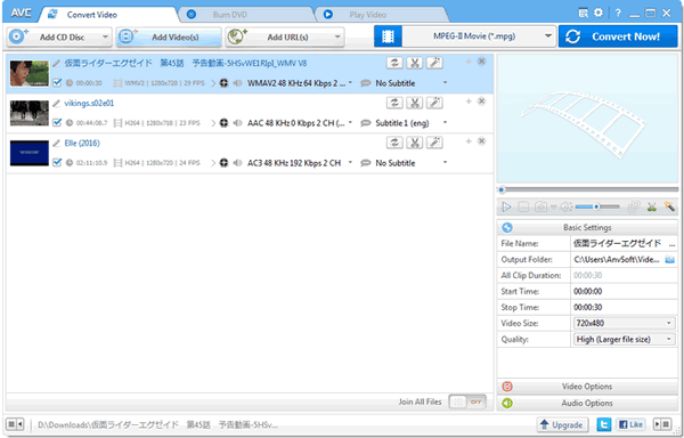 4. CloudConvert
CloudConvert is an online conversion tool you can use to convert your videos from all of the top social media platforms with ease. You can access the platform and paste the video URL to extract the desired format of the video file.
You have the option to convert a video file into 218 video formats for an enhanced conversion process. You can convert multiple video files simultaneously to save all the effort and time. CloudConvert offers its plugin to make the conversion process even simpler and effortless.
You can also convert a video by uploading it from your device, Google Drive, Dropbox. The tool provides a great user experience as it has multiple exclusive customization options to deliver great performance.
But you might experience some server issues during the conversion process as the entire process is on the cloud platform.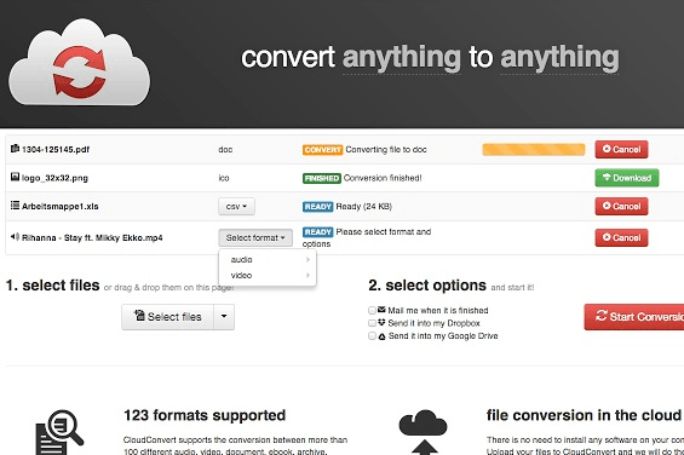 5. DivX Video Converter
DivX is a great tool if you want to experience a combination of premium functionalities and quick results. It has two versions in the offering, a free and a pro version. There are some limitations with the free version, but still, it offers a great conversion experience.
You'll also experience a clean and smooth interface, and you can effortlessly convert and download any Facebook video within a few clicks. The platform supports all the top social media platforms to download and convert a video into any desired video or audio format.
You get many features that will help you to achieve your desired results with no hassles. There are many customization options for the users, and you can also tweak all the additional settings of your converted file.
You can share your file across the internet using the platform, save it on the local device. You don't require any technical experience to make the most of this platform, as it has all the functions and features in its dashboard.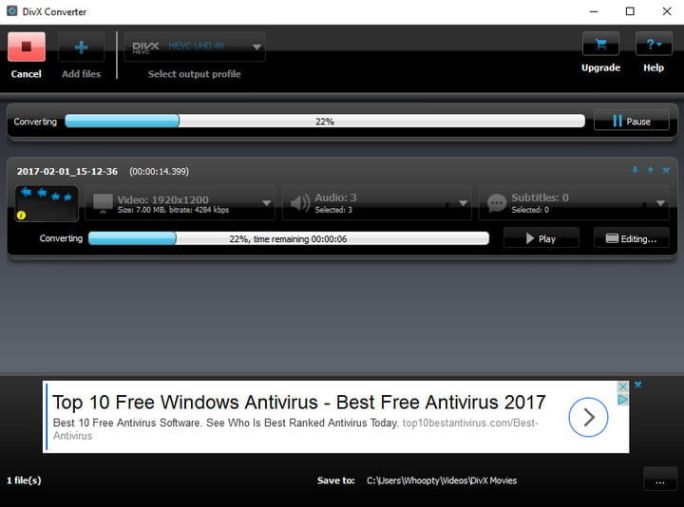 These are all the best video conversion tools you can use for your Facebook video conversions to mp3 files.
Conclusion
Now that you know how to convert a Facebook video and what tools you can use to do so, it's time you kickstart the conversion process and achieve your desired targets with audio conversions.
If you want to use a conversion tool daily, you can go with Any Video Converter, but if you want to convert Facebook videos once in six months or a year, you can use CloudConverter.
These tools will assist you with your Facebook marketing strategy and help you achieve more engagements and followers for your Facebook business page.
If you need some further assistance with your social media marketing efforts, you can use SocialPilot for content scheduling, content creation, or creating a content calendar for the management and optimization of your campaign.