Looking for ways to engage with your audience live? Want to share your personal experiences with the world instantaneously? Want to create an exclusive connection with your social media followers?
One ultimate tool that can help you achieve your objectives is – Instagram Live!
Instagram Live has emerged as one of the most preferred streams to engage with worldwide viewers in real-time. The fascinating features of Instagram Live sessions are adored by marketers and followers alike.
Stats confirm that the growing trend of live streaming videos is here to stay. More than 80% of people prefer to watch live video streaming over reading blogs or seeing a social media post. Also, 67% of people who watched live streaming went to see the actual event next time.
The message is loud and clear. If you want to reach out to your audience, you must use Instagram Live!
If you don't know about Instagram Live or know about it but never tried to 'Go Live' before, this blog is the right place to begin your journey. Gather insights about how you can use the Instagram Live videos among several other Instagram features to expand your audience and give a boost to your brand.
What's Instagram Live?
Instagram rolled out the Live feature in 2016. It allows you to interact with your audience live via videos as part of Instagram Stories. Going live on Instagram is a great idea to connect with people to grow brand awareness and increase engagement.
Why use Instagram Live?
When you are toying with an idea to build authentic engagement, the Instagram Live feature proves to be a true value-add. Have a sneak peek at a few big reasons why it is high time for you to ride on the wave of Instagram Live:
Enhanced visibility
Instagram Live helps you enhance your Instagram visibility, as viewers from around the world can watch your video live. Moreover, Live videos, though popular, are not used as frequently as Instagram posts. Thus, you stand the chance of promoting your campaign through a medium (Live videos) used by relatively few competitors as compared to ordinary posts, thereby widening the chances of reaching more followers in your target audience.
Direct connect with followers
Instagram Live is an excellent way to connect directly with your audience, share news, build engagement, increase brand awareness, and much more. The feeling of talking face-to-face with followers adds more value to your engagement and helps in building a loyal following. Followers respect that a marketer took time to engage with them live instead of just pushing products in their face through ads or posts.
Push notifications for your followers
Instagram Live tends to send automatic notifications to your followers to alert them that you are going Live.
Organic engagement via Instagram Algorithms
Instagram is also equipped with an algorithm that boosts organic engagement by enabling your video to optimize the resourcefulness of Instagram's discovery segment.
How to 'Go Live' With These Three Simple Steps
Instagram Live is a part of Instagram stories. Here are three simple steps to use the Live feature on Instagram:
Step 1 : Click on the + icon positioned on the top-left of your Instagram screen.
Step 2 : Swipe left to select the 'Live' option.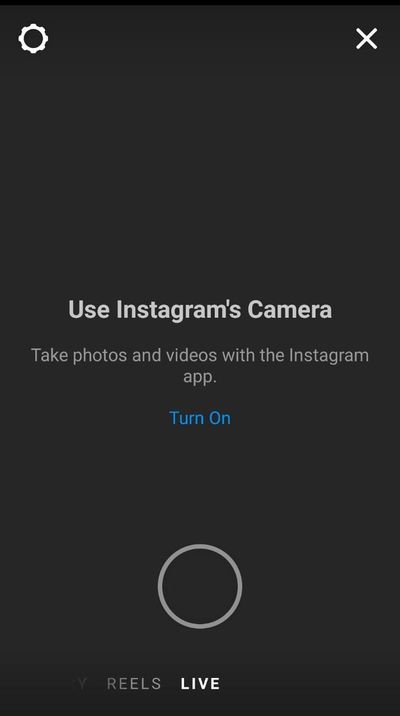 Step 3 : Tap on the center button (with the WiFi symbol) to start recording.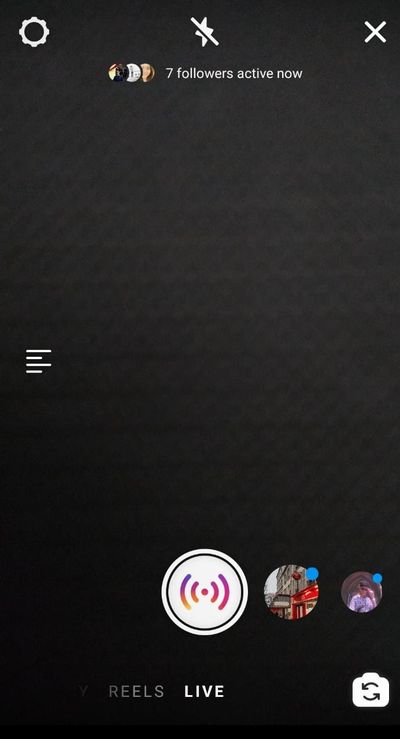 Instagram will make a brief check on your phone's internet connection before you start your broadcast. Once the connection is stable, you'll be live and streaming!
Features of Instagram Live
Instagram Live is designed with features to make the entire live-streaming experience more exciting and worthwhile for you and the viewers.
The most important feature for you is to know how many people are watching their session. The number of viewers pops up at the top-right corner of your screen. You can also see all the viewers' comments as they pour in during the session.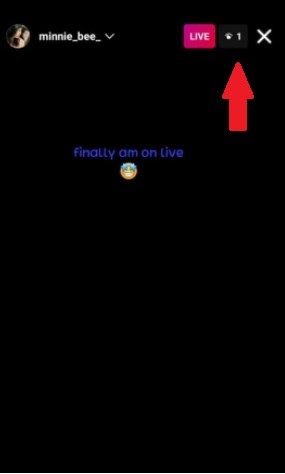 The flying hearts that appear on the screen are the viewers' way of showing their love for what they are watching.
On the top right of your screen, there are several more features that you can use in your live video. Here are some of the features:
1. Add a Comment:This can be used to add a comment to the live or to turn off comments.
2. Share a Photo or Video:This allows you to share a picture or video from your camera roll during the live session.
3. Change Camera:You can use this to switch to regular mode from selfie mode.
4. Face Filters:You can try out different filters to make your content appear unique.
5. Add a Guest:This feature allows you to share the live video screen with another user. When you add a guest, both of you will appear in the video side-by-side.
6. Send:This feature lets you send the live video to another user during a broadcast.
7. Questions:You can use this feature to collect questions and feedback from the audience by sharing a question sticker on an Instagram story before going live. You can access the viewers' questions when you start the live streaming and respond if need be.
When you are done recording the Live video, click on the X icon at the top right corner of the screen. When the video ends, you can share it to IGTV, download it or delete it.
How To Create a Successful Instagram Live Broadcast?
1. Generate buzz around your IG Live in advance
It's important to strategically promote your upcoming Instagram Live. Itc can be done by sharing the details of the Live (time and date) on IG Stories and even using a countdown sticker to mark the event.
Share an IG post to announce the upcoming session, revealing what viewers can expect from the Live session. Inviting them to share questions before the session can also help in further boosting engagement.
2. Go Live when the audience is most active
This is one of the easiest ways to make IG Lives more successful. Instagram Insights and Later Analytics provide the data of when the followers are most active online.
3. Select appropriate lighting and location
It is important to plan the lighting and select the right location for your Live session to add a professional touch to your broadcast. The smallest details for optimizing your live video often make the difference, and you should make sure that you do not overlook these aspects.
4. Have a precise content plan
A clear plan, preferably written, helps to prevent awkward pauses while specifying the key points.
5. Introduce branded elements
Making use of branded elements suitable for one's brand values can turn out to be effective.
Trending Live Stream Ideas
1. Collaborate with an industry influencer
Collaborating with an industry influencer is one of the best ways to spread brand awareness and gain more followers. The target audience already recognizes and respects them. Hence, inviting them for your Live session serves as an excellent way to ensure the session's success.
2. Go Live at an event
It would be a great idea to go live at an industry event hosted by you or someone else. If the brand is up for an award or if you are at a conference for a panel, you could stream the ceremony live for your followers to see.
You could show your followers the fun-loving, human side of your brand by showing them a party or a fundraiser that your company is hosting through IG Live. Streaming events live also helps increase the FOMO (fear of missing out) factor, and builds hype and anticipation for the next event.
3. Host a tutorial or a workshop
Hosting an informative workshop or tutorial and answering the followers' questions in real-time is a sure-shot way to boost engagement with the audience. After all, who aims to miss out on valuable information?
4. Q&As
Hopping onto IG Live for a Q&A session where you respond to queries relevant to your industry or about the internal brand culture looks is a foolproof way to build engagement with the audience.
5. Interview a co-worker
Interviewing a co-worker on Instagram Live is a great way to build transparency and portray the work culture of your brand. Followers like to know as much as they can about the brands with which they associate themselves. Interviewing serves that purpose right.
It also helps to put a face to your brand while offering a platform for employees to voice their opinions unfiltered.
6. Review
You can conduct a review session for a lecture, movie, book, event or anything else that is related to your brand. It gives you an opportunity to promote your brand by way of an insightful conversation different from the usual marketing pitch.
Tips for a Successful Instagram Live Strategy
We have already discussed how you can ensure a successful live broadcast. But if you plan on hosting regular live sessions with your audience, you will need to curate a strong strategy to ensure the long-term success of your Instagram Live sessions.
Here are some professional tips that will help you plan a strong strategy for your IG Live broadcasts:
1. Build a schedule
Consistency is key in any marketing plan. Sticking with dedicated time helps in boosting engagement. If you are planning to go on live on Friday at 8 p.m, make sure you are live every week or month at the same time and day. The routine makes it easy for your audience to remember that you will be going live at the same time regularly.
The consistent schedule does away with the need to constantly remind users of the live session and also helps develop a consistent following. Users who have grown to naturally like your sessions will automatically block their time in advance for that particular day.
However, if your session time changes frequently, there are high chances that users will miss the session because they find it difficult to keep track of the ever-changing schedule.
2. Finding your goal
You have to be certain about the impact you intend to make with your sessions. What is that which you want to achieve through your broadcasts?
Your sessions can be on different topics, but there should be a common thread binding all the sessions. Always be aware of your marketing objectives and be sure that your sessions promote those objectives.
It is important to curate your sessions in this manner as your goal is to eventually grow your brand and not just provide a gala time to users (unless, of course, providing fun time is all that's needed to achieve your marketing objectives.)
3. Developing the perfect framework
It is essential to have a wireframe or a basic structure that you will be following in all live sessions. You can even have a set of predetermined structures or templates. It helps save time for finalizing the flow of every live session and provides more time for creating quality content.
Some fun sessions on a completely different tangent are always welcome, but the majority must be on similar lines.
4. Some extra tips for 'Going Live'
Going live may appear to be daunting, but you can avoid those jitters by following a few simple and smart tips:
Announce your Instagram live stream earlier in time to have a sizeable audience for your sessions
Rehearse and practice your content material before streaming live
Target specific audiences for your live session
Encourage the users to speak during the session
Research the right time to go live
Resolve queries and connect with people through live comments as it helps in expanding the community
Most importantly, don't stress and be your true self!
Instagram Live Room
If you don't feel comfortable going live alone or want to host a collaborative workshop or Q&A, Instagram's Live Room feature should be your go-to option.
Instagram has recently introduced a new feature'Live Room.' It allows you to go live with up to four different people at once for a collaborative feel. Earlier, it was only possible to host a live show with one other person using the 'add a guest' option.
Live Rooms is a great way to promote one's business. Whenever a guest is invited to join the live video, their audience and even the users who don't follow you on IG have access.
With the introduction of Live Rooms, users and brands can get more creative with their streams. Inviting more speakers helps to create an engaging experience for the audience by hosting sessions, such as live influencer Q&As, creative sessions, live games, and a lot more.
Steps to start the Live Room
Step 1: Follow the same steps that you take to set up a regular live stream.
Step 2: As soon as you go live, tap theRoomsicon to select your guests.
Step 3: Tap Invite.
It's Never Too Late to Go Live
Instagram Live is a dynamic feature meant to help new people discover you better on Instagram. Reckoned as one of the best self-branding tools, Instagram Live manages to outperform its counterparts owing to its flawless discoverability feature and seamless engagement. This dynamic feature empowers you to build a resourceful network and generate authentic engagement with your community.
Various studies have revealed that 82% of people prefer live videos rather than regular social media posts from brands.
The charm of raw, direct engagement emphasizing originality delivers a more appealing personalized experience to your audience. Experimenting with going live can indeed help your followers strike a lasting personal rapport with you.
The key for success with Instagram Live, as we previously stated, is to be consistent in your strategy. You can use a social media content calendar to keep your social media activity on track and ensure you stay in constant touch with your followers.
SocialPilot offers a powerful social media scheduling and calendar tool to help you keep your marketing plans on track across several social media platforms.
Visit SocialPilot to know more about how you can manage your social media marketing efforts.