Create Images Directly Through SocialPilot
Now create visually impressive posts easily with SocialPilot through Canva. Canva is a simple, drag and drop based intuitive graphic design tool that helps you create a compelling design in just a few minutes.
You can now design posts from the same window and free yourself from the hassle of downloading and uploading your creatives across platforms. All you need to do is integrate your Canva account with SocialPilot.
While creating a new post in SocialPilot, you'll get an option to access Canva beside the options to add video, GIF, Image and Hashtag. Hit the Canva button to create an image. Publish the image through Canva and you'll have it in your post. You can post these images on all social media platforms SocialPilot has access to. You can also make a carousel by publishing up to 4 images.
Here's a short video showing the Canva Integration in action.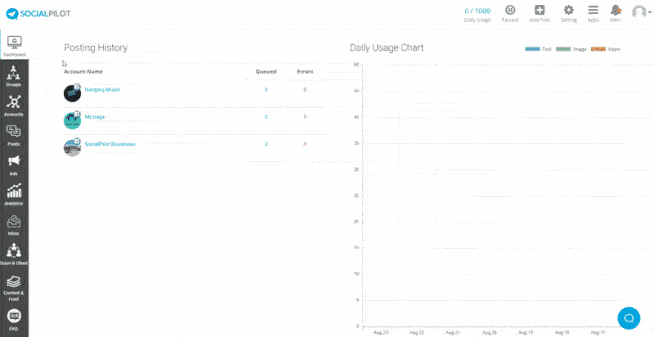 If you're looking for a single resource to help you stay aware of image guidelines for all major social media platforms, check out The Complete Social Media Image Sizes Cheat Sheet.