Digital marketing is an ever-evolving industry, and staying ahead of the game requires a strategic and adaptive approach.
While it isn't going to replace a traditional marketing approach completely, most companies recognize the value it can deliver. Projections indicate that by 2026, the global digital marketing market will reach $786 billion at a CAGR of 13.9%.
Hence, now is the right time to become a digital marketer or start your own marketing company.
But where do you begin?
Find out how to grow a digital marketing agency by following the tips below.
How to Grow a Digital Marketing Agency
So, let's find out how to grow a digital marketing agency, following the example of successful companies and leveraging the best digital marketing practices for your own business boost.
1. Build a Strong Social Media Presence
How to grow a digital marketing agency? Grow your social media presence first!
Social media marketing is one of the most popular and revenue-driving digital marketing tactics. That's why it would be wrong to offer social media marketing services without having a strong social presence for your business.
Pay the closest attention to Facebook and Instagram. Facebook and Instagram are great platforms for advertising and lead generation because they allow you to target specific audiences.
Facebook's targeting options allow you to choose the exact audience you want to reach. So, you can ensure your ad is seen by people who are likely interested in what you offer. This helps ensure that your message gets in front of the right people. Plus, you don't waste money on ads that won't connect with your ideal customers.
Instagram's targeting options are similar. However, instead of choosing a specific audience based on their demographics, interests, location, etc., you can choose the type of content they like. This lets you show your ads only to people already interested in what you're offering—a major advantage over Facebook.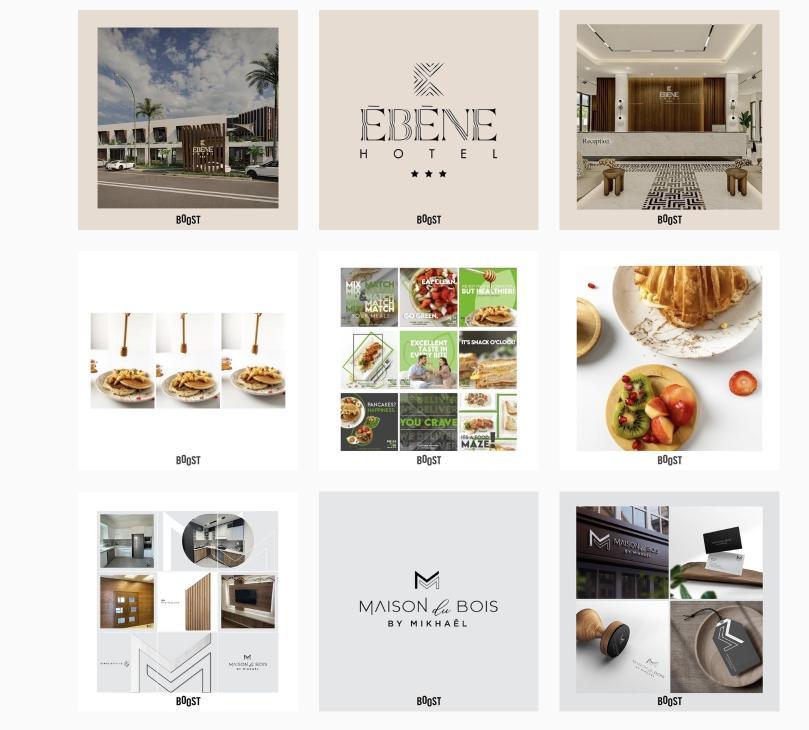 To get some inspiration and make your profile visually appealing, pay attention to BoostMarketing's Instagram profile.
They use fantastic images, share the results of their customers, explain the best digital marketing practices, and still follow their brand style. The profile looks professional, creating a subconscious confidence that the company that can create such a profile for themselves, could do the same for any business.
Use SocialPilot to streamline your social media marketing efforts–both for your own business and one of your prospective customers.
This all-in-one social media management tool comes with automated posting scheduling, and content curation features so that you always have something to post and do on time. Plus, it has content performance and audience analytics you can grab from customized reports and improve your social media promotion strategy accordingly.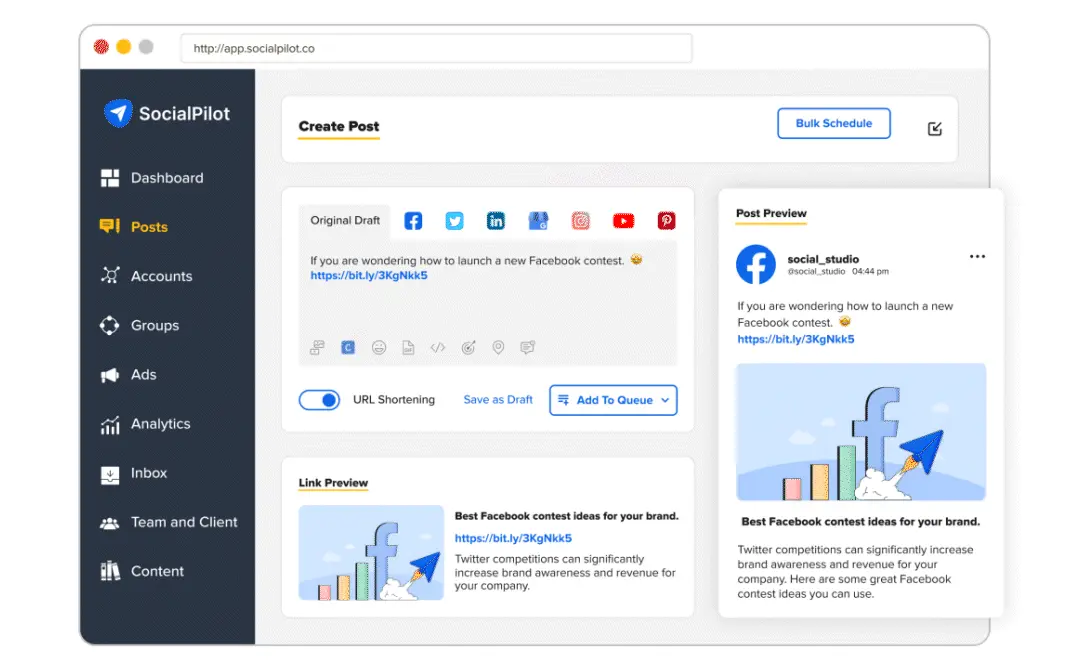 2. Focus on a Specific Niche
If you want to grow your digital marketing agency, it's imperative you focus on a specific niche.
While it's tempting to try and be everything to everyone, this will only lead to spreading yourself too thin and not being able to provide the best service for any particular customer.
If you want to focus on B2B clients, then make sure that you have a team of experts on board who are experienced in the field. The more specialized your team is, the better they can help their customers with their problems.
Alternatively, if you want to focus on B2C customers, ensure that you have a team of experts who can relate well with consumers. This means having someone from a marketing background with experience working in retail or e-commerce companies or someone from design or UX who knows how consumers interact with products and services.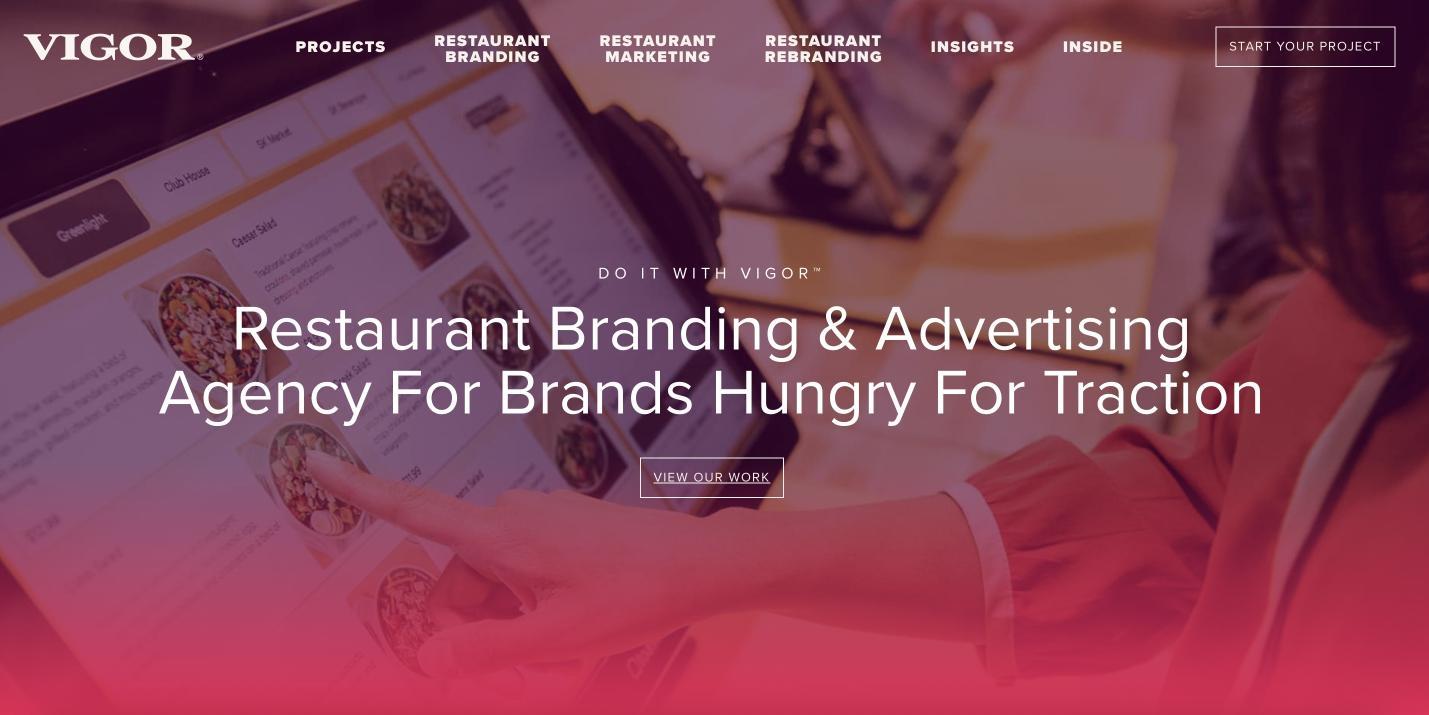 For example, Vigor is a marketing agency promoting the restaurant business.
Their narrow specialization allowed them to excel in this field and develop a deep understanding of how to advertise restaurants effectively. In addition to pure-digital marketing services, they also help restaurants with brand development and interior design which are additional revenue streams.
3. Attract First Leads With Organic Advertising and Backlinks
One of the essential tips for growing a successful digital marketing agency in 2023 is to attract first leads with organic advertising and backlinks.
We all know how important it is to have a solid foundation when you start a business, but sometimes, that foundation can be hard to build. If you're looking for advice on how to grow your digital marketing agency from nothing into something great, consider attracting first leads with organic advertising and backlinks.
Organic advertising refers to promoting your agency's brand, products, or services through non-paid channels such as social media, content marketing, and SEO. By using organic advertising techniques, you can reach a larger audience and attract potential clients to your agency.
On the other hand, backlinks are links from other websites that point to your agency's website. By acquiring high-quality backlinks from reputable sources, your agency's website can improve its search engine ranking, leading to more website traffic and potential clients.
To attract first leads with organic advertising and backlinks, you can start by creating high-quality content that is relevant and valuable to your target audience. By publishing blog posts, social media updates, and videos providing useful information, you can establish your agency as a thought leader in digital marketing and attract potential clients.

WebFX is a great example of this.
This full-service American digital marketing agency has successfully leveraged organic advertising and backlinks to attract leads and grow its business.
They have a dedicated team of experts in SEO, content marketing, social media marketing, and web design who work together to create effective marketing campaigns for their clients. They have a strong link-building strategy for backlinks that involves creating high-quality content that naturally earns backlinks from authoritative websites in their clients' industries.
The result: WebFX has been recognized as a leader in the digital marketing industry, with numerous awards and accolades, and has achieved impressive growth over the years.
4. Work on Gathering Customers' Feedback
One of the most important answers to the question of how to grow a digital marketing agency is gathering customers' feedback.
It's important to know what your customers like and don't like about your services so that you can make adjustments accordingly. Social proof matters in any business, so keep track of your reviews and ratings on platforms like Google My Business, Yelp, GoodFirms, and Clutch.
Google My Business
This is a platform that digital marketing agencies can use to manage their online presence and get a better understanding of their customers. You can also use this platform to respond to reviews and learn more about what clients are saying.
Yelp
This is another popular platform for gathering reviews. It has a large user base and allows users to leave reviews on businesses, including service-oriented companies.
GoodFirms
This is where users write reviews of companies they have used for services like SEO, web design, and marketing. The site ranks these companies by the number of good reviews they have received over time and the number of bad reviews during that same period.
Clutch
This is where users write reviews about various companies based on their experiences with their products or services.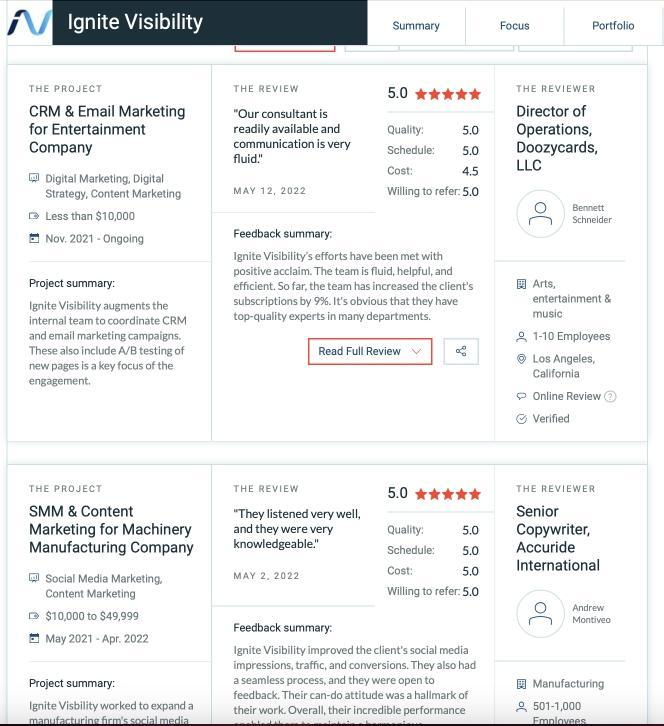 5. Develop a Conversion-Boosting Website
The main tool to make the right first impression is your website. It should be designed to help visitors find the information needed, but it should also be designed to encourage conversion. The best way to do this is by creating an engaging, value-driven website that displays your unique selling proposition (USP).
Here is how to do it.
Follow Modern Web Design Best Practices
You must ensure your website is up to par to grow your digital marketing agency. Follow modern web design best practices and optimize them for mobile devices. Find a balance between visual aesthetics and functionality, and always keep your brand identity guidelines in mind.
Embed Conversion-Boosting Elements Like CTAs and Pop-Ups
Having a website that looks good isn't enough; you need to ensure your site is optimized for conversion.
Embed CTAs (call-to-actions) and pop-ups into your website. This encourages users to click through and sign up for your newsletter, get a quote from your in-house marketers or even get a certain simple service for free – for example, an SEO audit for the customer's website. By the way, the latter is a powerful lead-generation tactic, especially for a new business.
Don't Skip Technical SEO
Technical SEO is optimizing your website's code so search engines can better understand it and rank it higher in search results. By optimizing for technical SEO, you'll be able to increase traffic from organic sources like Google searches—which means more potential customers finding their way to your site!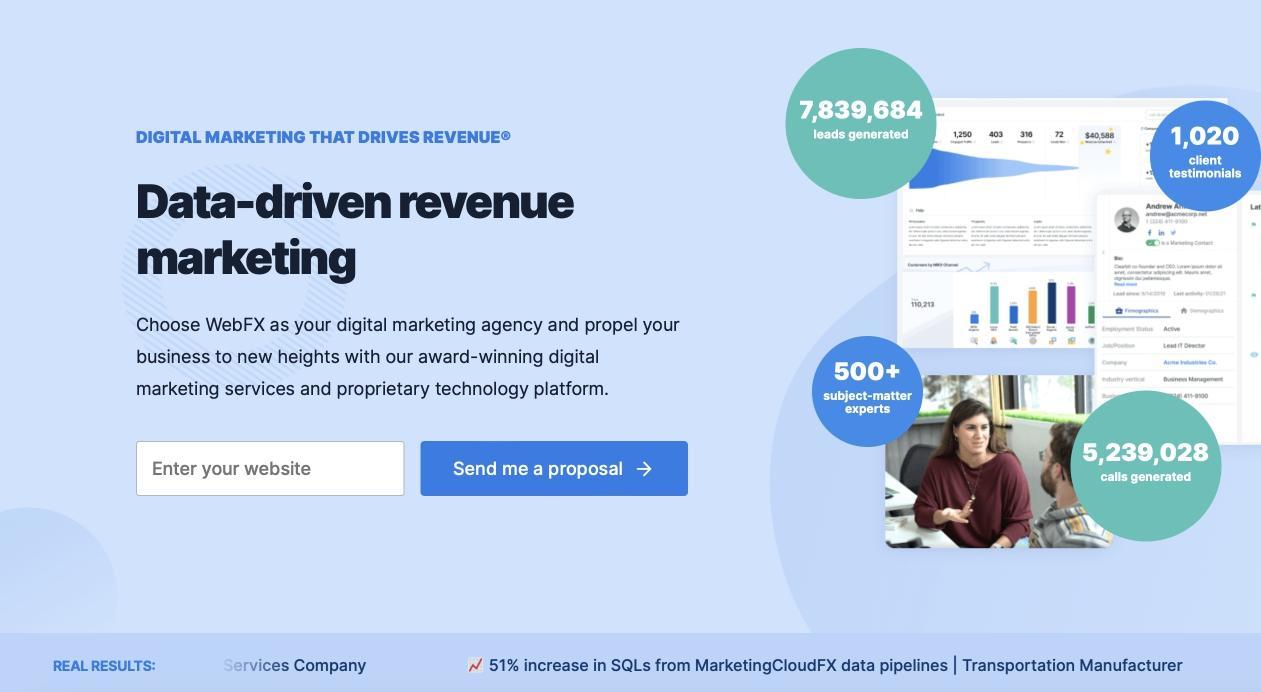 As an example, take a look at WebFX digital marketing agency. They use the single-color scheme and embed the contact form at the top of the page with an offer to get a service proposal. They also showcase success numbers, specifically mentioning the number of leads and sales generated.
6. Be Double-Attentive With People You Hire
How to grow a digital marketing agency with the power of talent? The answer is short: you have to hire the right staff.
Your in-house team can either drive your business success or damage your reputation. So, ensure that all your employees are a good fit for driving your digital marketing agency growth.
When building a digital marketing agency, hiring the right talent is critical. It's essential to have a team of experts, including SEO specialists, content writers, and social media managers, to ensure your agency is equipped to provide top-quality services to clients.
When you hire the right talent, you increase your agency's capabilities and enhance your reputation as a reliable and trustworthy agency that delivers results. Additionally, having a team of experts in various areas of digital marketing allows you to offer clients a comprehensive range of services and cater to their unique needs.
7. Follow a 10-20% Revenue per Customer Rule
One of the best ways to keep your digital marketing agency running is to follow a 10-20% revenue per customer rule.
Let's assume each of your customers brings you about 15% of total revenue (a pretty good average). So, if you lose one or two clients or have projects with them wrapping up so that they no longer need your services… no problem! Your business will remain profitable as long as you ensure that your remaining customers contribute at least 10% of total revenue.
Even if you have to invest some money in attracting new customers, your business will stay afloat and bring you revenue.
8. Know Your Ideal Number of Customers
To put it simply, don't bite more than you can chew. If you follow the rule we have explained above, the ideal number of customers for a new marketing agency is 5-10.
It may seem counterintuitive, but having fewer customers is better for business. Having fewer customers means that each customer gets more attention from your team, which allows for more quality service. It also means fewer people to manage and deal with at any time.
Review the case below to know how having a lot of projects at the same time isn't always the best situation.
9. Learn to Say "No"
One of the biggest challenges to growing a digital marketing agency is saying "no."
It's easy to get excited about new projects, and it can be tempting to take on more work than you can handle. But if you do that, you will not be able to deliver on what you promise, and your clients will lose your trust. Instead, learn to say "no" when a project does not fit into your business model or involves too many risks.
And now, the most important question: how to grow a digital marketing agency using the power of no?
The answer is relatively easy.
Always give yourself time between accepting new clients or projects so you have room in your schedule if something unexpected comes up later (like an employee quitting unexpectedly).
If you can master the skill of saying grounded no, then you will be able to focus on the projects that are a good fit for your company and save time by not having to worry about projects that aren't going to work out well anyway.
Conclusion
Now, you know how to grow a digital marketing agency. You are welcome to follow the tips provided in this article and boost your business. Gather the right team, use the same practices you plan to use for your customers, and always have the right tools for every promotional channel you use.