There is never just a one-shot all-around solution in marketing.
It takes a whole toolkit to make things work in digital marketing. You use different channels, methods, and facebook tools with a holistic marketing strategy to promote a business online.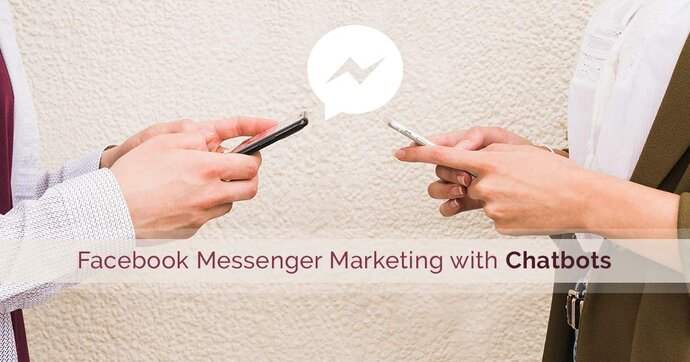 What's in that marketing toolkit?
Everything from PPC ads, SEO, social media marketing, and everything else can help you reach out to a bigger audience. But there's always something new coming up like Facebook Messenger marketing, which takes much from its predecessors.
It's now time for you to learn how to do this!
This article will show how you can integrate Facebook Messenger marketing and chatbots into your digital marketing mix.
Why Facebook Messenger Marketing?
Facebook Messenger is one of the biggest online messaging platforms in the world with over 1.3 billion users. Communication that was mostly done through email and text messaging is now done in Messenger.
Think about it—1.3 billion users!
That's a big bucket to draw from. Even if you get just a drop from that bucket, it's still a pretty big drop. It was only a matter of time until someone had the bright idea of marketing to those users. Facebook Messenger marketing is much like email marketing, but more instantaneous and real-time. Since people are tuned into their Messenger inbox a lot more than their email, you can be seen more there.
That makes Facebook Messenger marketing get way higher open and click-through rates than email marketing.
Then there are chatbots, which make Facebook Messenger marketing even more powerful.
Facebook Messenger Marketing for Small Businesses
Facebook Messenger marketing evens the playing field for small businesses.
Messenger gives businesses both big and small a simple solution for customer service and marketing. You can apply Facebook Messenger marketing strategy to every stage of your conversion funnel, complete with scalability.
Messenger and social media are now staples for marketing small businesses. It can work alongside your other marketing channels to boost good results of your overall campaign. Facebook Messenger marketing is good for customers as well since they can choose whether to respond to your initial message.
If they respond, that usually means they're interested.
That response is their opt-in, showing their interest and consenting to you getting their information. They can then receive more messages about your products and services down the line and be updated about your business.
That makes Messenger a lot less spammy than email.
You can then use Audience Insights to analyze your performance, create segments, and deliver hyper-targeted content to subscribers. This is made even better with the use of a chatbot to deliver that content.
Down the line, if it helps, you can even incorporate messenger to your sales process as well. All of this and more is possible with the use of a chatbot builder, which lets you build a chatbot in 5 minutes.
Using Facebook Messenger Chatbots for Marketing
Chatbot: A robot that can market your brand.
The most obvious purpose of Facebook Messenger chatbots is customer service, which is in itself a crucial part of marketing. By being more reachable to customers over time, your business earns a good reputation and attracts more customers.
A chatbot is major part of free facebook marketing tools and a great tool for building your contact list.
Facebook Messenger chatbot marketing is a bit like email marketing, but with some different rules. For instance, you can do chat blasting like email blasting, but you can potentially get higher open and click-through rates.
Whenever someone responds to your message, they opt into your contact list. That makes chat blasting a great way to amass Facebook Messenger subscribers, who become leads that you can then work to convert.
Plenty more things can be done with a chatbot for your marketing and even sales. For instance, you can have your chatbot send a chat notification every time you put up a new blog post or product page. That's sent to everyone in your contact list, who got there because they responded to your initial message.
You can also use your chatbot for sales to do things like send order confirmation messages. While you should already be sending them by email, sending them through Messenger makes it more instantaneous.
The same goes for other things like shipping notifications and abandoned cart messages, serving customers in different ways. This helps increase your conversions and return business as you make transactions more convenient.
Using Chatbots with Facebook Messenger Ads
Sooner or later, you'll need ads to grow further.
There's also direct advertising, which can make or break your Facebook Messenger marketing campaign. If done wrong, it can drive people away from your business due to shoving ads down their throats.
Fortunately, there are ways around it.
For instance, with retargeting ads, it's simply advertising to people who have already been your customers at one point. They can either be one-time customers or past customers who haven't purchased from you for a long time.
Facebook retargeting ads in Messenger can help bring them back and perhaps even make them loyal to your business. They've transacted with you before, so you know there's a chance they can become interested again. Retargeting is much about showing them new and improved stuff they may be interested in.
These ads tend to perform well because of this, so you should have this be a part of your marketing, and automating retargeting ads with your chatbot makes it even more powerful. You can segment customers who've shown interest before or once been converted for these retargeting ads.
But that's not all!
But what really makes most of the power of Facebook Messenger is the Click-to-Messenger ad. It's basically an ad with a call-to-action that sends the user to a Messenger conversation with you. When they click on that "Send Message" button, you can have your chatbot greet them and take their inquiries.
Once they send you a message through that, you have them in your contact list and you can send them more messages later on.
How to Set Up Click-to-Messenger Ads
Step 1. Create a Facebook Campaign for Messages
Go to Facebook Ads Manager and create a new campaign with the marketing objective of "Messages." You can also choose to do a split test and use budget optimization if you know what you're doing.
Step 2. Set Your Target Audience and Set Your Budget
We found setting it to audiences that have already engaged with us to be most effective, with the highest click-through rates and conversions.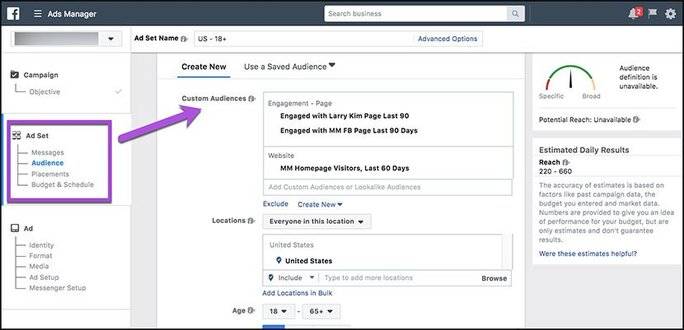 Step 3. Build a Chatbot for Your Campaign
For this example, we'll use MobileMonkey here to create one for a Messenger marketing campaign. It can just be as simple as one that starts a conversation whenever someone clicks on the "Send Message" button.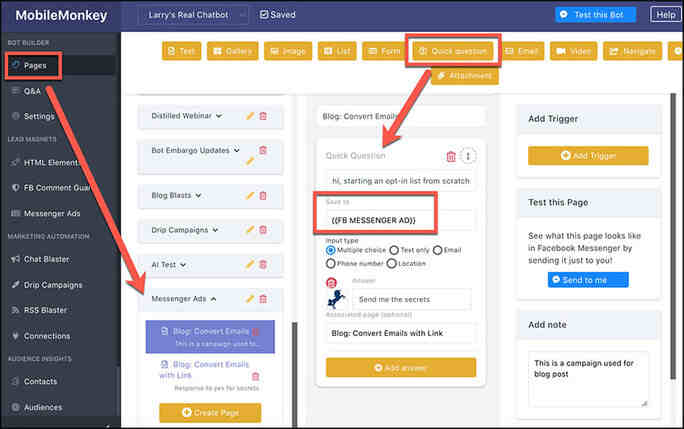 Have the chatbot's first message be one that greets openly and makes people want to interact to further the conversation. You can then add a Quick Question widget with a button that can be clicked for response.
That button is crucial as it leads to the next page and triggers the chatbot to save that user as a contact with a custom attribute. That contact can also be saved in a custom audience segment of the ad's engagers, letting you send follow-up messages later on.
After that, create a chat page that provides a link to a blog post upon confirmation of interest.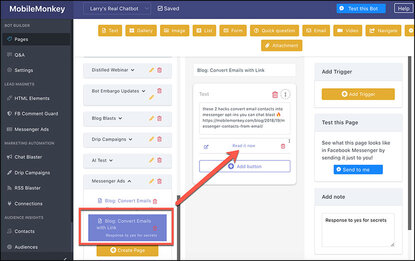 Lastly, go to Messenger Ads in MobileMonkey and create a new Messenger ad. Select the chat page you created from the drop-down menu.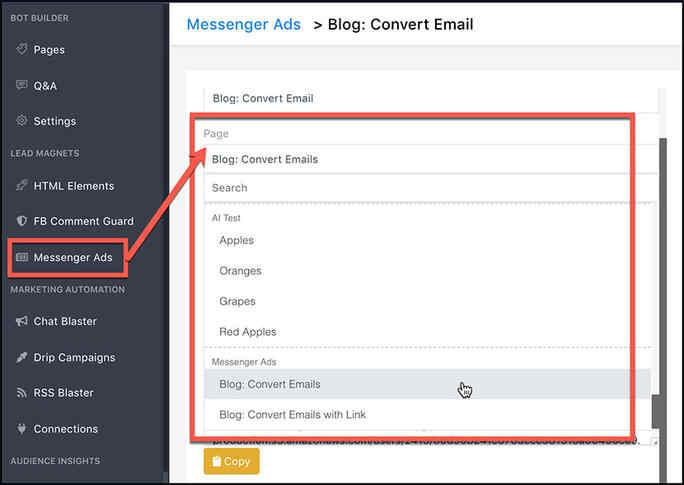 Step 4. Finish Ad Setup in Facebook Ads
Go back to the Facebook Ads Manager and select your Facebook page and preferred ad format.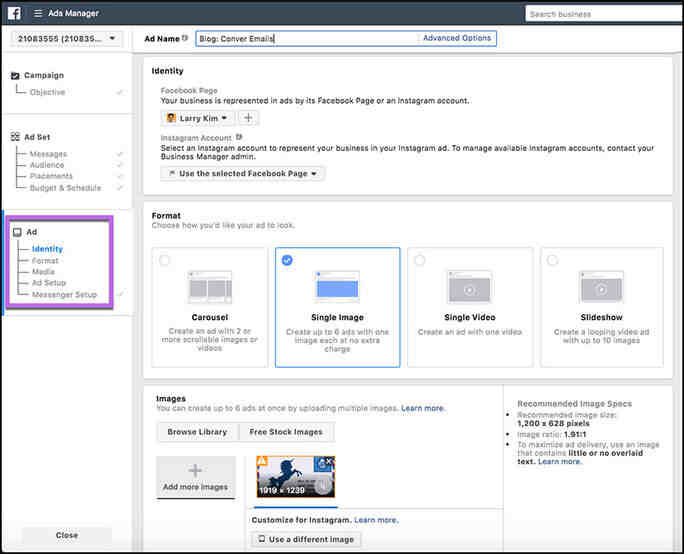 Click on "Custom Template." Select JSON and delete all the content in the box.
Paste the code that was copied from MobileMonkey into the box so your Facebook ad will be able to use the chatbot with it.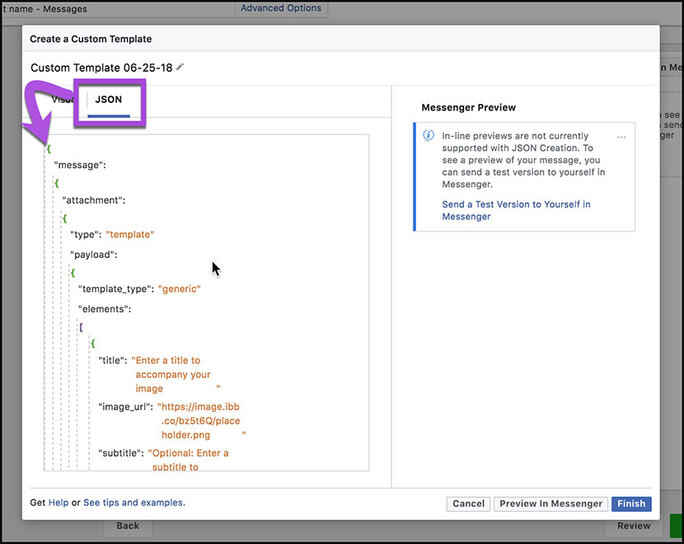 Go back to MobileMonkey and copy the URL parameter. Paste that into "Tracking" in the Facebook ad setup.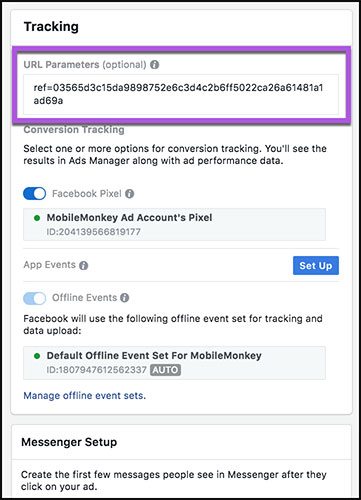 You can then check it in Ad Preview and see if everything looks right. Once you're sure about it, that's all there is to it. You now have a Click-to-Messenger ad with chatbot integration.
Conclusion
Integrating Facebook Messenger chatbots with your social media marketing tools and digital marketing tools can open up a whole new world of possibilities.
You get to automate your Facebook marketing, customer interaction and add more functionality to it at the same time with a good chatbot that you can build for free. It lets you easily and affordably add more power to your digital marketing.