Do you use Facebook Messenger for your business?
Do you connect with your target audience and address their queries and suggestions through Facebook Messenger?
With over 20 billion messages exchanged by businesses with their target audience on the platform, Facebook Messenger is a great asset for any business in its marketing portfolio.
Facebook Messenger for business has become one of the most effective means of communication that can help brands connect and build healthy relationships with their target audience.
Why?
Because of the changing consumer behavior.
Did you know that over 64% of customers across all age groups prefer messaging a brand rather than using an email or a call?
Apart from that, Facebook Messenger also impacts different elements of a buyer's journey, like building brand awareness, nurturing leads (manually or on automation), and it even helps to convert leads into customers.
But to extract the most fruitful results from this highly effective platform, you need to understand Facebook Messenger inside out from a business aspect.
In this guide, we'll help you understand all the nitty-gritty revolving around Facebook Messenger that you can use to make your online business scale to new heights.
So, without further ado, let's get started.
What is Facebook Messenger?
You probably know that Facebook Messenger is a dedicated messaging platform and app, but there's more to the story.
Facebook is adding many business-oriented elements to its messaging platform. As of now, in 2021, Facebook is testing to integrate an in-built payment system to make transactions simple and easy via Facebook Pay.
Apart from sending text messages, making video or voice calls, businesses can also advertise on Messenger to achieve a specific business goal.
The list of benefits that Facebook Messenger provides to businesses is endless, and that is why we have filtered some of the highlights for you.
Let's have a look.
Benefits of Using Facebook Messenger For Business
1. Level Up the Quality of Your Customer Service
According to a recent Facebook research poll, over 75% of customers message brands for their support purpose. Around 74% of people message businesses to initiate a purchase. Over 84% of the audience enquire about products or services from different online stores.
People want brands to be available online and address their questions in the quickest way possible. With the changing digital landscape, multiple brands integrate chatbots to ease the process and interact with wider audiences more efficiently.
On the other hand, different brands have specific experts handling the Messenger arena for quality customer support.
With Facebook soon rolling out Facebook Pay for the global audience on Messenger, it will be easier for local brands and businesses to create an impact in the global arena, sell products, and provide customer services to people sitting in different countries.
2. Build Trust
Messenger can be a great tool to build relationships with your customers. People love human interaction compared to faceless corporate accounts handling their queries.
If a brand is open to direct conversations on Facebook Messenger, people will trust the brand more than others.
You'll convert that prospect into a lifelong paying customer when you add emotions to the conversation and understand what your user is saying.
You'll create a solid trust that will be hard to break for your competitors to hijack your target audience.
Facebook polls also suggest that people feel more confident about a specific brand that interacts with them and addresses their problems in real-time.
Let's get a clear picture of this aspect.
For example, you have to make a big-budget purchase on Facebook or any other platform. You interact with a brand on Messenger, and the brand responds to your queries. On the contrary, the other brand is unavailable on Facebook Messenger; with whom you'll close the deal?
Of course, the one which you interacted with, which you trust, right?
3. Raining Quality Leads
If you actively interact with your prospects on Messenger, you'll automatically help them convert them into high-quality leads.
It will be easier for you to sell a product or service to people you interact with on Messenger. With the increased trust factor, they'll choose you over your rivals.
You can re-contact your prospects with special offers, introduce your latest addition to a product or service range, or any other market tactic.
They'll engage with you for sure, and chances are they might end up in your sales funnel.
4. Boost Conversions
Another amazing stat that Facebook polls revealed is that 65% of the hot leads want to purchase a product from brands who are active in chats.
You can help your audience to make buying decisions with active conversations with them on Facebook Messenger. You can eradicate all the trust issues during the purchase and provide them security and insurance for the safe delivery of your product or service.
With the assurance of Facebook Messenger and real-time interaction, it becomes easier to convert leads into customers.
5. A Private Environment
Sometimes people are shy to ask queries on a public platform. Facebook Messenger provides a great way for a private conversation with brands.
If they share something privately with your brand, then chances are they'll have a great solid relationship with your brand.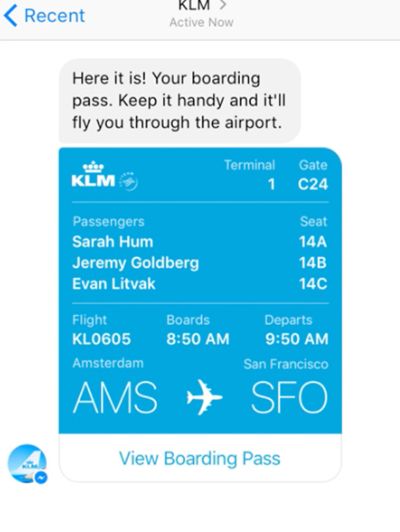 They'll become your die-hard fans in the long run if you address their issue professionally and provide tailored solutions via Messenger conversations.
Having one-on-one conversations with your target audience will showcase that you care about your audience and are working towards fulfilling their requirements or needs.
Now to unlock all these benefits, you need to set up Facebook Messenger for a business page. It will enable you to interact with your audience and address their messages.
How to Use Facebook Messenger for Business?
Having a Facebook business page is a must for using Facebook Messenger for your business.
To enable Facebook Messenger for your business page, you need to follow a few simple and basic steps.
1. Enable the Messenger
The initial step for you is to enable Facebook Messenger on your business page. Go directly to the General Settings of your page and then tick mark the option 'People can contact my page privately.' This will enable your Facebook Messenger, and your audience can text you right away with a click of a button.
2. Copy Your Messenger Link
You need to access the General Settings and hover towards the Messaging tab. You'll find your Messenger link. Every Messenger link is m.me/ in front of the business page username, so if you don't want to follow the step, simply use this.
Paste this link on every social media handle and make your audience aware that you are open to conversations on Messenger.
3. Add the Messenger CTA on Your Page
You need to add a direct Messenger CTA on your Facebook business page. Click on the + icon just below your business page cover photo and then select Contact You.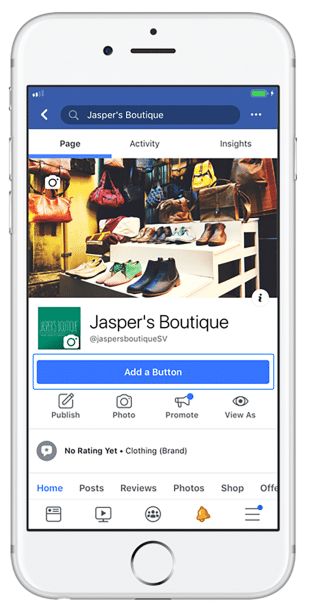 Then you need to click on the Messenger option to enable a direct Messenger option on your business page where the new users can directly get in touch with your brand.
4. Add a Greeting Text
Once everything is set, you can set up a greeting text to showcase a professional brand image to the customers who will engage with you the first time.
Once the prospect opens your message thread, they'll receive your greeting text. To set up one of your Facebook business pages, follow these simple steps:
Open General Settings of your page and click on the Messaging option
Once you scroll down, turn on the option 'Show a Messenger Greeting'
Change the greeting text and customize it according to your preference
You can add the name of the customer, your website link, contact number in the personalized text to increase its effectiveness
Save all the changes, and you are good to roll
5. Set Up an Instant Reply
Apart from greeting text, you have the option to set up an instant replay to the sender. This can include the details of the response time you'll take to get in touch with them.
Or you can directly thank them for getting in touch with your brand. To set up an instant replay, here's what you need to do:
Go to General Settings and then click on Messaging
Scroll towards set up automated responses
Select instant reply
Customize the message and create and valuable message up for your conversation
You can also set up the same instant replay for your Instagram page
6. Set Up Response for FAQs
Once you kick-start the engagement process on Messenger, you'll encounter many common questions during those conversations. To save you time and help the sender receive and answer your question quickly, you can set up quick responses.
Here's how you can implement quick responses for FAQs:
Select the inbox on top of your business page
Select automated responses in the left-sidebar
Click frequently asked questions and add questions, and type in your response
You can also add your business logo or image. You also have the option to add a CTA like shop now or learn more
You can add personalization like your business info like contact details, website link, admin name, and a lot more
Click Save, and the process is complete
These are the steps that you can use to make effective use of Facebook Messenger for your business.
Kick-start Your Conversations
Now it's your time to use Facebook Messenger marketing and extract fruitful results for your business. Messenger will help you stand out from the rest of your competitors as you'll create a personalized relation with your customers.
You'll have a strong bond with them, and they'll choose you over all your rivals.
So what's making you wait? Setup your Messenger button on your business page now.
If you need any assistance with your social media marketing management or optimization, you have SocialPilot covering your back.