Ever wondered how social media celebrities or popular bloggers gain millions of views and shares?
Well, that's called viral marketing, a technique specifically designed to engage users, build relationships with them, and encourage them to share your content or products. Virality can benefit your online presence in multiple ways, from raising brand awareness to generating more traffic, leads, and sales.
Now, in the overcrowded digital ecosystem, many businesses don't get the opportunity to go viral. If you're one of them, you need to start creating viral content that will make your customers fall in love with it.
Here are a few tactics that may help you.
Find Out What's Trending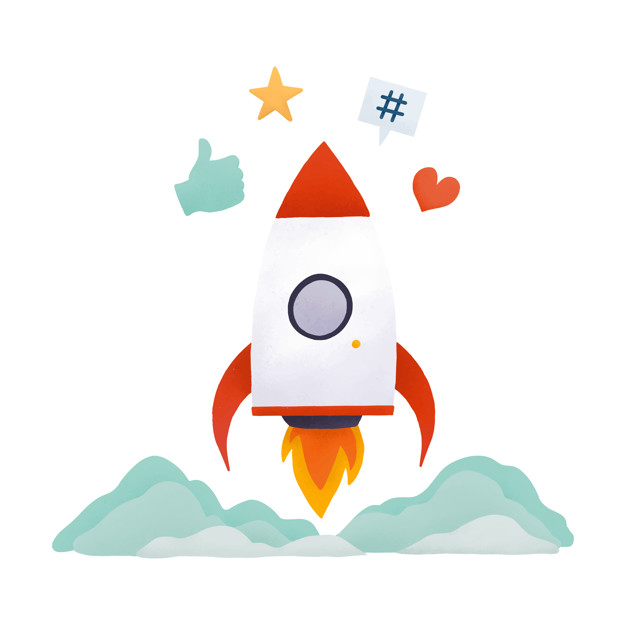 You first need to know what type of content is trending. Choose hot topics that everyone is talking about. Luckily, you don't have to do so manually. There are numerous content discovery tools that will help you.
For example, BuzzSumo lets you choose certain keywords and then receive notifications every time a post around these topics is published. With the Content Discovery section, you can enter your keywords and learn what the most popular content around them are. Google Trends also lets you enter a keyword and see how it has performed in the search over time.
Produce 10X Content
A while ago, Backlinko's Brian Dean introduced the so-called skyscraper technique. This is one of the most powerful link building practices, where you find quality industry content that performs well in search engines. Then, you write a 10 X better piece of content and pitch it to the bloggers that linked to the previous post.
For starters, make a list of posts around your desired topic that perform well on Google and analyze them carefully. What are their major strengths and weaknesses? What elements should be improved? Is there anything you would like to add?
Write your ideas down and start creating a 10 X better post that should be:
More thorough – do comprehensive research and interview experts. Discuss multiple angles on how to approach the topic. Above all, provide strong arguments, real-life examples and actionable tips.
Relevant – older posts may include outdated examples, statistics, and references. Replace them with fresher ones that will be relevant to your readers.
Improve its design – use custom images, animations, and illustrations that will spruce your content up and make it easier to consume.
Write Magnetic Headlines
Your content headlines are the first thing people see in the SERPs. They determine how many people will click on your blog post, as well as share it with others. Precisely because of that, they should be powerful, attention-grabbing, and highly informative. Here are a few simple steps to take when creating a killer headline:
It should be informative and accurately reflect your content.
Keep it sweet and short. The maximum length of the headline should be 70 characters.
Add numbers. According to SiegeMedia, blog posts with titles that include numbers have a 20% higher CTR.
Make it powerful. Use action words (e.g. beat, magnify, master, succeed), powerful adjectives (e.g. useful, proven, horrific, epic), and emotion-trigger words (instant, free, secret). Negative phrases, like collapse, disaster, or fail, also boost click-through rates.
Make the value obvious. Users should know what they can expect from your posts.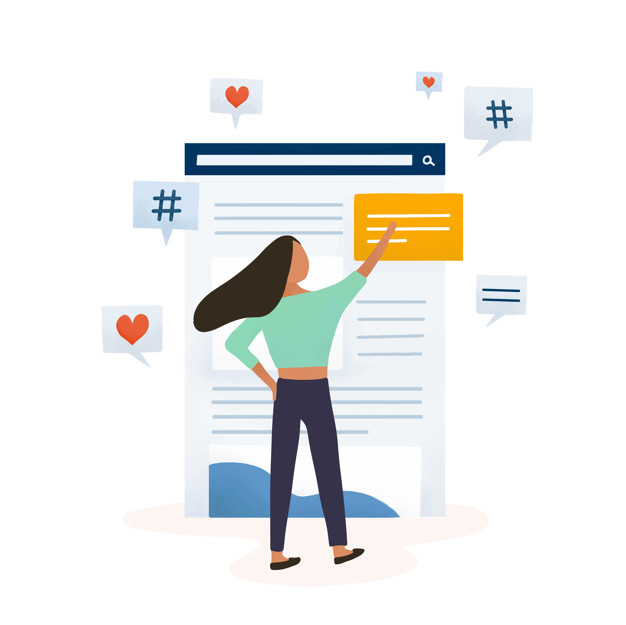 Experiment with Content Formats
Not all content formats have the same virality potential. There are certain content forms that build stronger relationships with your audiences and inspire them to share your content using a new social media tool. Some of them are:
Videos
Have you watched the hilarious commercial by Purple? They used the human egg drop test to show that their mattresses are so comfortable that eggs won't break if you fall on them. The video went viral instantly and now has almost 70 million views. It combines humor, statistics, and emotions to engage users. Such posts are fun and creative and your users will gladly share them across the web.
Infographics
Infographics are one of the most shareable content forms. When written and designed strategically, an infographic is an amazing way to tell your story. It lets you combine text, colors, and illustrations to deliver your message and make it more memorable. You can create infographics using an online design tool like Visme
Let's take this Rydewear's infographic designed by Infostarters that teaches users to eat healthily. They combined brief tips, bright colors, and unique design concepts to send the right message. The results were amazing. The infographic soon gained 2,697 website visits, 35 backlinks, and 324 social shares.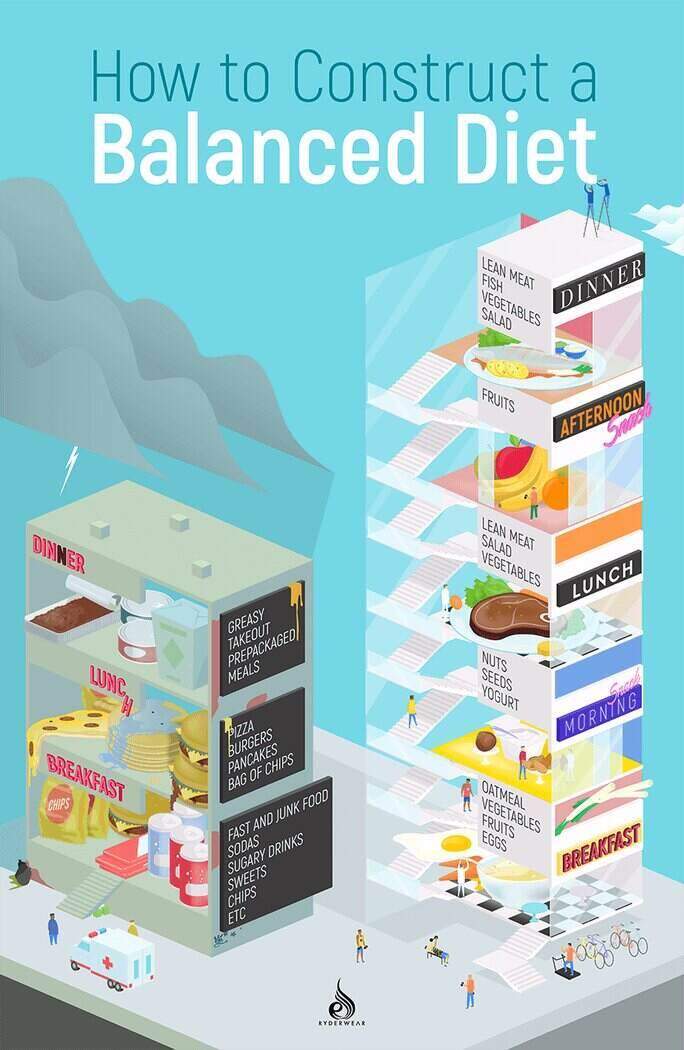 Lists
Another study, by Backlinko, claims that lists receive even more social shares than infographics. The results show that they gain even 218% more shares than how-to posts and 203% more shares than infographics.
Long-form content
Long-form content, like ultimate guides, is considered highly valuable and boost user engagement. According to the 2013 study of virality, long content is 76.8% more likely to go viral, compared to its shorter counterparts. Backlinko's study proves the same, showing that posts longer than 3000 words can get 77.2% more backlinks than content with less than 1000 words.
How-to guides
Practical content, such as how-to posts, deliver value to your users and help them solve real-life problems. BuzzFeed, for example, assessed their most viral content to learn what inspires people to share it. They found that users prefer these because they provide real-life tips they can use immediately to improve their lives.
Colorful visual content
In the next section, we will discuss the importance of colors in content design. They not only evoke emotions in users and inspire them to convert, but also impact your content virality. Namely, Skyword's study says that text content with at least one image earns 94% more views on social networks.
Evoke Emotions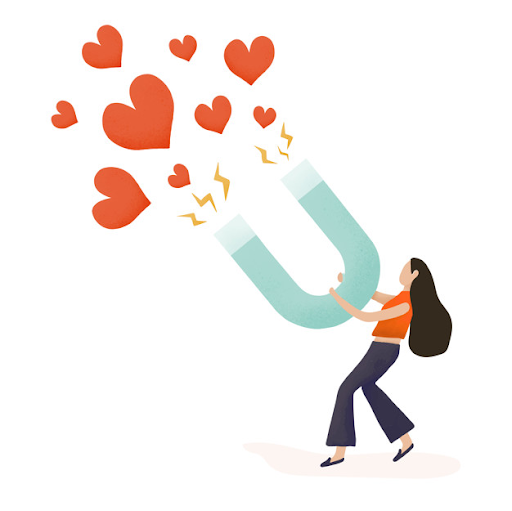 Humans are highly emotional beings. They like stories that evoke emotions in them. That's the form of content they choose to share with their network. Emotional marketing campaigns will build stronger relationships with your target audiences and maximize your brand awareness. Such content earns more shares. Research proves that emotional content is more likely to go viral.
Some key emotions your content should deliver are:
Amusement
Interest
Nostalgia
Happiness
Pleasure
Joy
Excitement
Generally, happiness sells well. Research says that happy content is shared more than negative one. Therefore, instead of the traditional critical approach to industry issues, observe and analyze them through the lenses of improvement.
Let's take an example of this amazing video by Care to Click. Namely, it starts by discussing numerous problems in the world that should upset users and make them feel sad. Then, it takes a more positive approach, explaining potential solutions to these problems. It shows that there is hope, boosting our excitement and eagerness to take action.
Colors also play an important role in evoking users' emotions. Each color has its own personality and evokes certain emotions in users. For example, orange is youthful, yellow is happy, blue is trustworthy, pink is feminine, while red is passionate. No matter if you're creating videos, articles, or animations, always research color psychology before you invest in content design.
Measure the Virality of your Content
In content marketing, you need to track the effectiveness of your campaigns. The idea is to not only to measure how many people share your posts on social networks or link back to them, but also learn how your tactics impact your content delivery funnel and, eventually, your bottom line.
Track the Right Content Marketing Metrics
For starters, you need to set clear content marketing goals and then align them with the right metrics. To boost your posts' virality, you first need to understand your target audience's behaviors and see how they engage with your content.
Consumption metrics :
They tell you how people consume your content, what their content preferences are, and what channels they use. These metrics include page views, unique website visitors, and average time on page. On social networks, these metrics are your reach and impressions. In email marketing campaigns, you should focus on open rates and click-through rates.
Retention metrics :
Retention metrics inform you how you hold onto your audiences after they leave your website. By tracking your retention metrics and comparing them to consumption metrics, you will be able to understand whether your content meets visitors' expectations. These metrics are the bounce rate, the percentage of returning visitors vs. new visitors, and the frequency and recency of visits.
Content sharing metrics :
Online users share content that is insightful, fresh, and informative. In short, they share content they consider highly valuable. By measuring your social shares across multiple networks, you will learn whether your content resonates with your audience and delivers value to them.
Engagement metrics :
Engagement metrics go hand in hand with consumption, sharing, and retention metrics. In addition to the metrics mentioned above, you should also track comments per posts because they tell you how your content influences your audiences.
Page depth and session duration are also critical. In other words, you want to learn how much time people spend on your site per session and how many pages they visit.
Finally, stay on top of social chatter. Many social media monitoring tools, will inform you when users mention you, letting you know what your users think of you.
Lead quality :
Google Analytics gives you the opportunity to understand which content forms work for your audiences and turn them into conversions. Namely, you can visit Conversions > Goals > Funnel Visualization to track the quality of leads.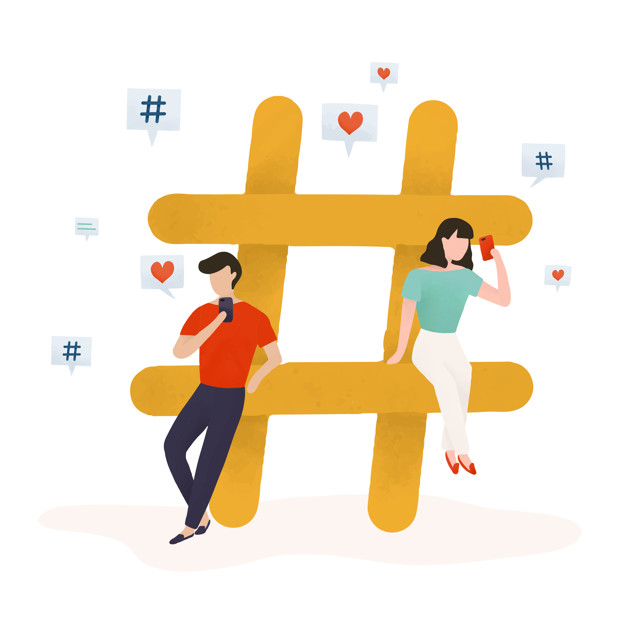 Tools that Measure Content Virality
Now that you know what content marketing metrics to track, let's focus on a few powerful tools that will help you track content virality.
Social media monitoring tools, such Talkwalker,. let you set the keywords you want to track and notify you when someone uses them. This way, you will stay on top of your social media mentions, track users' sentiment, and learn how many people are talking about you.
Hashtag tracking tools, like Display Purposes, Talkwalker Hashtag Tracker, TweetDeck, and TweetChat. Using these tools, you will

track your content shares,

as well as learn who is sharing your content.
OneMillionTweetMap maps hashtag use across the globe and lets you see how your content virality is spreading. You can even compare multiple hashtags.
Tynt lets you know how many times your post was shared, how many people shared it and provides geo-locations of users who shared it.
Promote your Content
Now that you've created a killer post that has a chance to become viral, let people know about it. Share it on social using social media cross posting tools and with your email newsletters subscribers. You should also take advantage of link building and content syndication platforms to increase your posts' visibility. Consider reaching out to a credible influencer, explain how they can benefit from sharing your content, and ask them whether they would like to promote it on their online channels. Finally, don't forget to optimize your blog posts for relevant keywords so they can rank for them in the SERPs.