Thanks to TikTok and Reels challenges, most brands have experimented with hashtag marketing by now!
It's proved to be great for branding campaigns, compelling people to take part in viral challenges.
However, if you are one of those lesser-known brands or are just clueless about starting one of your trending hashtag parades, then we've got your back.
Before you embark on building your hashtag marketing strategy, check out our top hashtags for each day of the week, so your reach soars further.
But first, let's have a look at the best hashtag practices.
Hashtag Best Practices that You Need to Know
Ever came across a post that's filled with bunches of words preceding with '#'? It looked strangely spammy, right!
Because they are.
They serve no real purpose. Hashtagging every word in the hope of magnified reach can hamper not just the readability of the posts but affect the engagement too.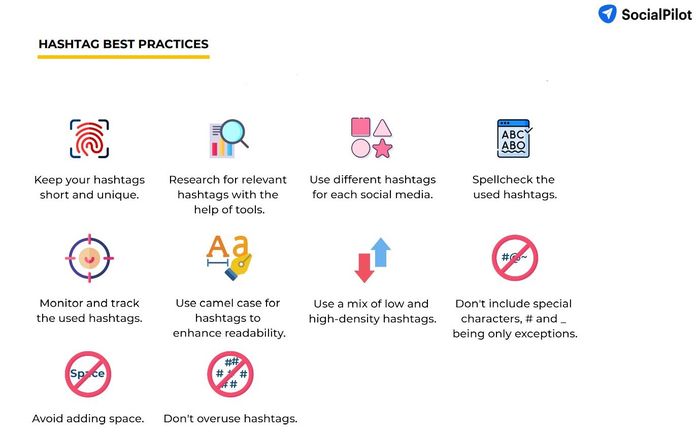 Hence, while creating hashtags, implement these best practices to hone your hashtag marketing strategy.
Keep your hashtags short and unique
Research for relevant hashtags with the help of tools
Monitor and track the used hashtags
Use camel case for hashtags to enhance readability
Avoid adding space
Don't overuse hashtags
Use different hashtags for each social media
Use a mix of low and high-density hashtags
Spellcheck the used hashtags
Don't include special characters # and _ being only exceptions
12 Hashtag Types For Your Business
The count might be a surprise, but you have been using them already. You see them creeping in most posts, either in combinations or independently. Here's how to identify and segregate them!
1. Branded
As the name suggests, it pertains to a brand exclusively and is unique. It can be either the brand name or its tagline. Famous brands prefer these types over others because of their raging popularity. They also use branded hashtags to filter out user-generated content from a heap of posts.
You can also leverage specific product names for this hashtag type. It sorts all branded hashtags for proper segmentation and promotion of user-generated content. The best thing is even if you are not a household name yet, this practice will definitely make you one.
Examples: #Gucci, #Starbucks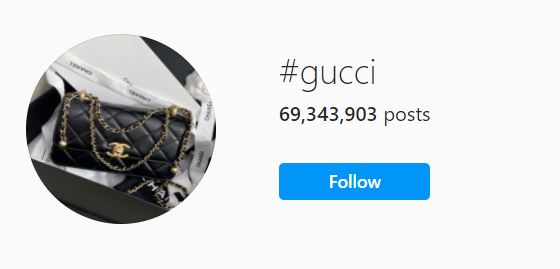 2. Trending
Trending hashtags are short-lived and might not be effective after a certain period unless you share a throwback post. They are also location-dependent. So you keep an eye out on the biggest events of that week or month if you want to be a rising trend chaser.
Trending hashtags also make you an observant brand that values ethics and puts an opinion out there when needed. Your followers will like to know if your brand aligns with their thought process as well and will get another reason to vest their trust in you.
Examples: #pridemonth, #Covid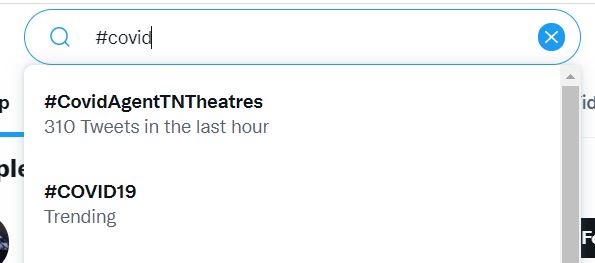 3. Location
Location hashtags are undeniably the finest way to attract local audiences. If you are a small biz owner, location hashtags are a must for you. Be it finding a local influencer or promoting offline sales, location hashtags make it a cinch.
Using these hashtag types has another benefit. Your potential customers can immediately come across your offerings and compare them with what others have to offer. You definitely get a chance to stand out and be their ultimate choice.
Examples: #NYC, #Paris

4. Acronym
An acronym hashtag is a favorite among Gen Y and Z. These hashtag types pertain to specific lingo that has become a part of everyday communication. So if you want to fit into the social media tribe, acronym hashtags are a must.
The coolest part is you can use multiple acronym hashtags since the character limit is comparatively less than other types. So go all creative and rope in your followers by considering their communication style.
Examples: #OOTD, #TGIF

5. Industry
These are great to address a broader audience of your industry spectrum. A larger demographic set should relate to your posts if you are using such hashtags. The chances of engagement are high for such hashtags.
But you also need to bear in mind that going with industry-related hashtags gives you stiff competition. So couple them with other hashtags for a regulated and impactful reach.
Examples: #Travel, #Technology

6. Niche
It is a subset of industry hashtags and narrows down to the niche. For example, if you are a photographer, photography will be your industry at large, but your niche can range from travel, food, fitness, or tech.
Niche hashtags are best for showing diversification in your offering to the industry. You can go for multiple niche hashtags to address smaller audience segments that are really in need of your services.
Examples: #WeddingPlanner, #TravelBloggers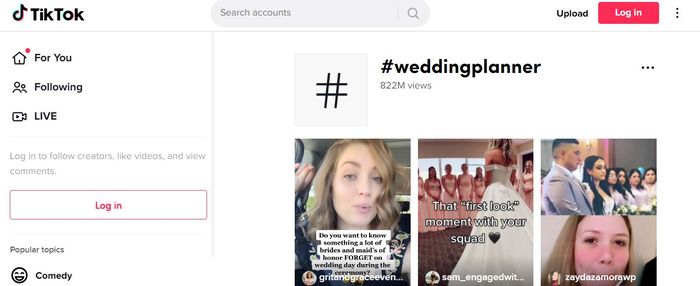 7. Events
As the name suggests, event hashtags are limited to the event. You can hashtag the theme of the event or even highlight the purpose. Event-based hashtag stats are often shown live to build hype for ongoing events.
But before you jump into brainstorming an event hashtag, make sure to plan out an agenda to popularize the hashtag well in advance. You can even ask your event attendees to use the same hashtag. This will create a FOMO for non-participants, and they'll ensure to attend the next one for sure.
Examples: #SamsungUnpacked, #GoldenGlobes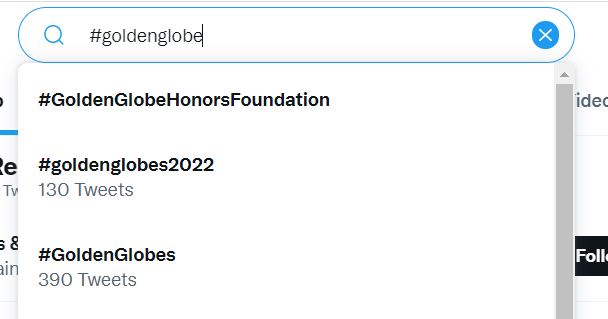 8. Special Day
Special day hashtags are for commemorating federal, national, and worldwide holidays. No matter the type of business we head, celebrating these key observances unite us all.
If you are running a campaign on exclusive deals, discounts, or services, using special day hashtags will do wonders for you. People often look for thematic sales and there's a great chance they stumble across your offerings and even make a purchase.
Examples: #Christmas, #4thOfJuly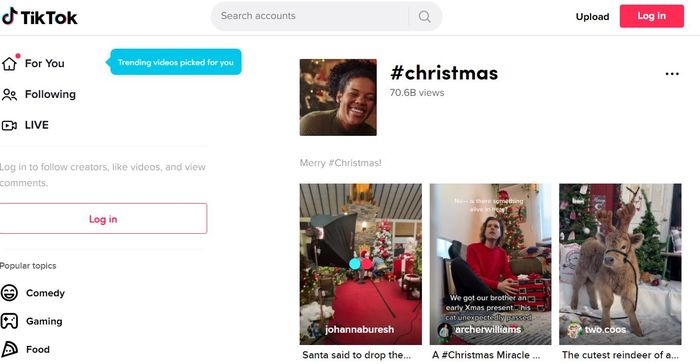 9. Phrase
Despite its low density, phrase hashtags are quick to convey your goals to the audience. If your goals align with theirs, there is a possibility of generating leads too.
You can use the general phrases to begin with and later give a branded touch. Phrase hashtags contain multiple words, so use camel case to enhance their readability and ward off confusion.
Examples: #HealthyLiving, #GettingSummerReady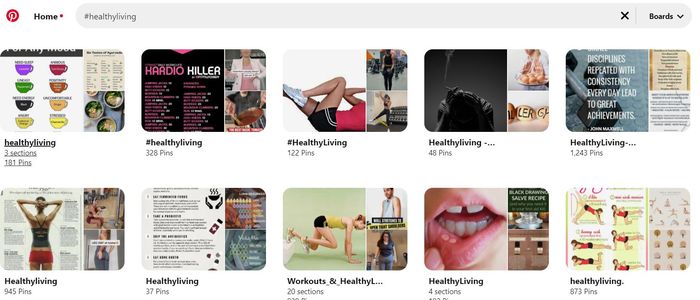 10. Every Day
Every single day of the week comes with a different vibe. Bring out that vibe in your posts and use day-specific hashtags of that day.
Not every brand post talks about sales. Sometimes it's more about addressing the challenges we face as a community on a daily basis. Everyday hashtags types are perfect for woes and wins of each weekday.
Examples: #MondayMotivation, #SundayVibes

11. Campaign
Campaign hashtags are brand-specific movements that invite people to participate in the campaign. These hashtags need to be constantly monitored and vigorously promoted. They have the potential to go absolutely viral too.
You can even consider event and branded hashtags as campaign hashtags as they are all unique and call out followers to use them if they are an integral part of it. Campaign hashtags also boost credibility of your business as people continue to add them in their posts.
Examples: #AudiRSQ8, #MyCalvins

12. Community
Community hashtags are self-explanatory. They attract a dedicated community. Grabbing the attention of these audiences is easier because of similar interests.
Such hashtag types let you keep a close watch on what your peers are posting as well. You can take a step forward and comment on posts that have used similar community hashtags, so they engage with your posts as well.
Examples: #BossLady #WritersofInstagram
We have talked about types of hashtags that improve your chances of going viral. Let's now check out a few everyday hashtags to bag in those likes. There is a hashtag for every weekday.
Top Everyday Hashtags for Likes
Are you looking for some inspiration to post daily? Are you confused about crafting your posts to match today's mood? Here's some daily inspiration with hashtag marketing.
1. Monday
Beat the Monday blues with industry-specific content. Post an upbeat quote to kick in some motivation.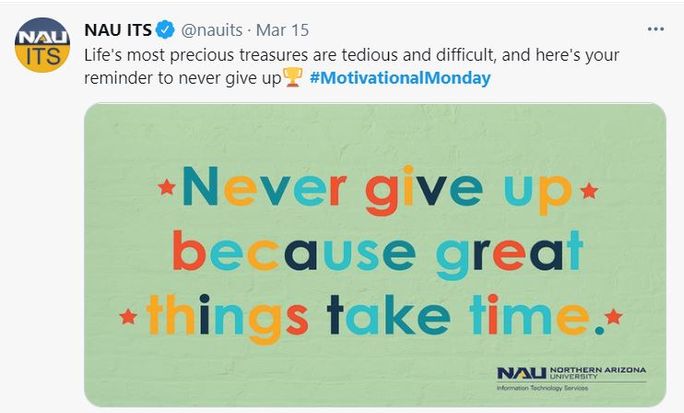 Look at this Monday tweet by NAU ITS pumping motivation through their posts.
Popular Hashtags for Monday
#happymonday #motivationmonday #mondaymood #mondayvibes #mondayblues #mondayfeels #mondaymorningmotivation #manicmonday #mondaymadness #mondaymornings
2. Tuesday
Tuesdays are all about revealing tricks, tips, and fun trivia with your followers. You can also post on personal development, tidbits from your schedule, pieces of advice, and ideas for self-improvement.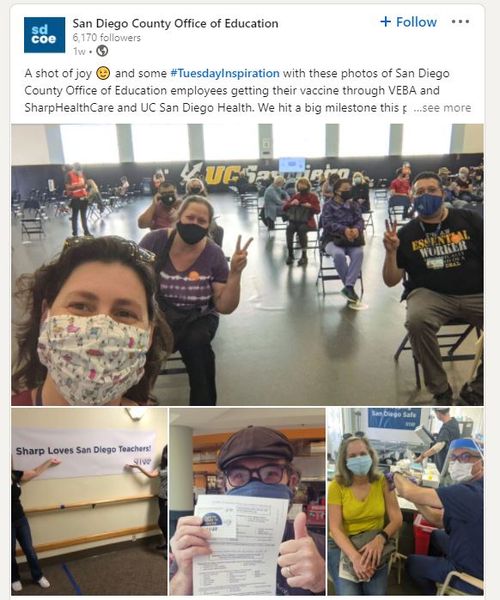 The San Diego County Office of Education posts these happy pictures on LinkedIn after getting vaccinated.
Popular Hashtags for Tuesday
#tuesdayvibes #tuesdaythoughts #tuesdaytip #tuesdaytransformation #tuesdaytreat #tuesdaytruth #tuesdaytrivia #tuesdayinspiration #tuesdayfun #tuesdaytunes
3. Wednesday
Wednesday is when the midweek crisis hits us hard. Share posts on your combat mechanism to continue through the week.
Content around health and wellbeing gains traction on Wednesday. We have noticed that wisdom sharing on this day has a phenomenal reach too.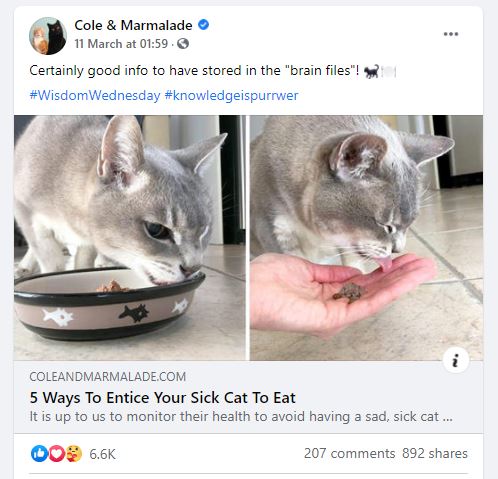 Cole and Marmalade shared some wisdom to handle sick cats on their Wednesday Facebook post and got a whopping 6.6K likes, 200+ comments, and 890+ shares.
Popular Hashtags for Wednesday
#wisdomwednesday #wednesdaywords #workoutwednesday #humpday #humdayvibes #wednesdaywarrior #wednesdaywonders #wednesdaywins #wednesdaygrind #waybackwednesday
4. Thursday
Thursdays are best known for throwbacks. A post that takes your followers down the memory lane or even a sneak peek of your brand's history are some good content ideas for Thursday.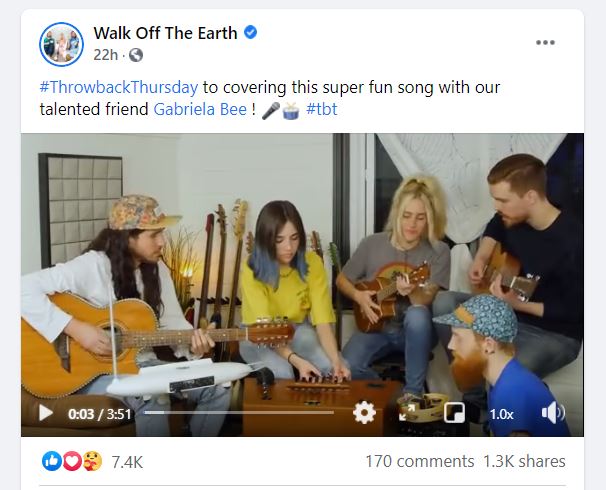 WOTE band posted a #tbt post, treating the followers with a fantastic performance. The post went down well with the audience, with 7.4K reactions and 1.3K shares.
Popular Hashtags for Thursday
#throwbackthursday #thristythursday #thursdaythoughts #thankfulthursday #thriftythursday #thursdaythrills #thrivingthursday #tbt #therapythursday #thursdaythrows
5. Friday
Give a happy end to the week and post testimonials from your satisfied clients. Share a video of your customers explaining how they benefited from using your services. Snaps of wrapping up work, polls for reviews and opinions, or even showcasing some crucial figures and business statistics should be your Friday agenda.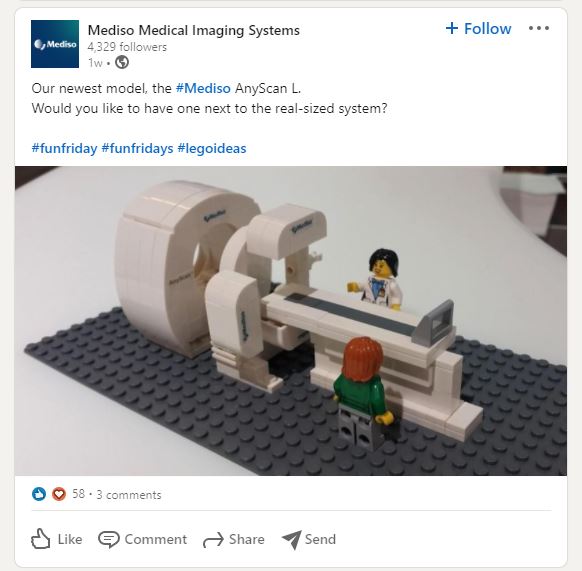 Mediso uses Lego to build a prototype for their latest AnyScan L. That's a fun way of conceptualizing ideas!
Popular Hashtags for Friday
#funfriday #fridayfreebies #tgitfriday #flashbackfriday #fashionfriday #fridayfever #fridayfeels #friyay #featurefriday #itsfriday
6. Saturday
It's time to show your fun and informal side of the business. Your followers will still follow you if you continue posting about your brand. Lift the brand curtain and give them something different!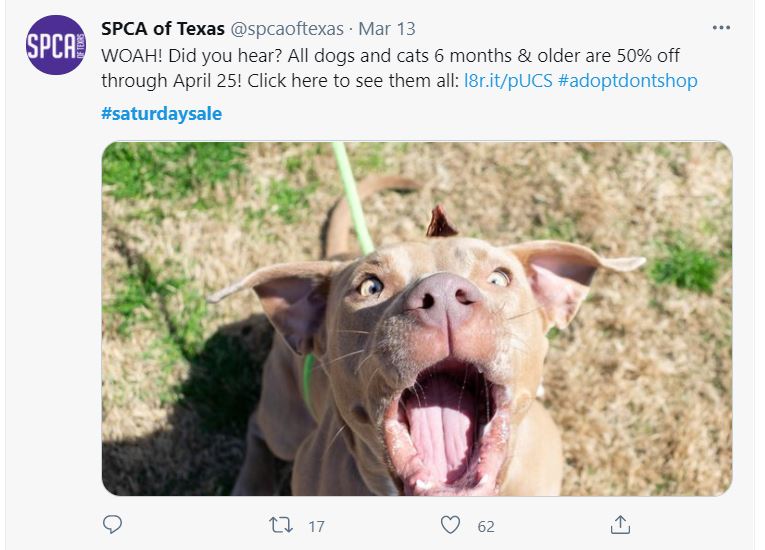 What better way to celebrate Saturday than by getting some discounts? SPCA of Texas did just that, tweeting some good news on the weekend.
Popular Hashtags for Saturday
#lazysaturday #shoutoutsaturday #saturdaynight #saturdayspecial #socialsaturday #saturdayswag #saturdaysweat #saturdaythoughts #saturdaysale #saturdaystyle
7. Sunday
And finally comes the leisure day. Nobody is in the mood for serious stuff on Sunday. Post light-hearted content with memes, GIFs, short videos, or some beautiful images.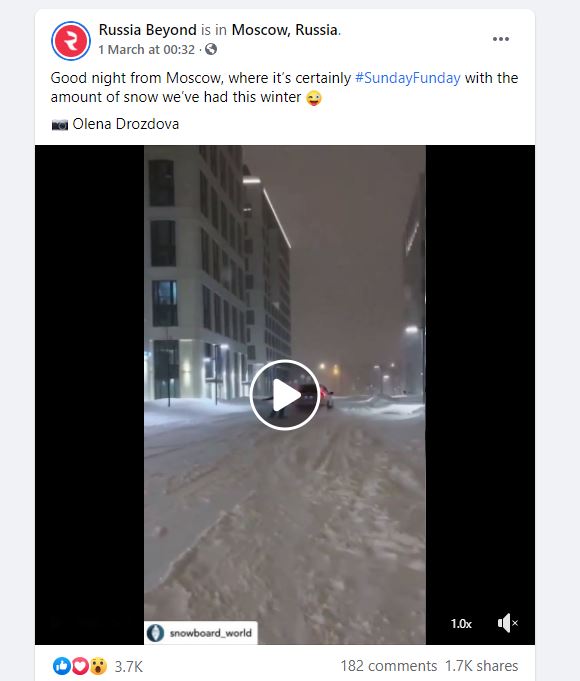 Here's a #SundayFunday snowy post by Russia Beyond. The video post on Facebook got a stellar 3.7K reaction and 1.7k shares.
Popular Hashtags for Sunday
#selfcaresunday #sundaybrunch #sundayfunday #sundayread #sunnysunday #sundaybest #selfiesunday #seniorsunday #sundayspecial #spotlightsunday
Now that you know the types, prepare the list for your hashtag marketing. Tailor them as per your content calendar. You can use SocialPilot and schedule a month's posts with hashtags straightaway.
Want to leverage AI in crafting the right hashtags that resonate with your brand?
Use SocialPilot's AI Assistant and implement your hashtag strategy well in advance. With this feature, rapidly generate a plethora of relevant hashtags and social media posts at a breakneck speed. Additionally, you can use SocialPilot's advanced scheduling features to schedule your auto-generated posts with relevant hashtags straightaway for future publishing.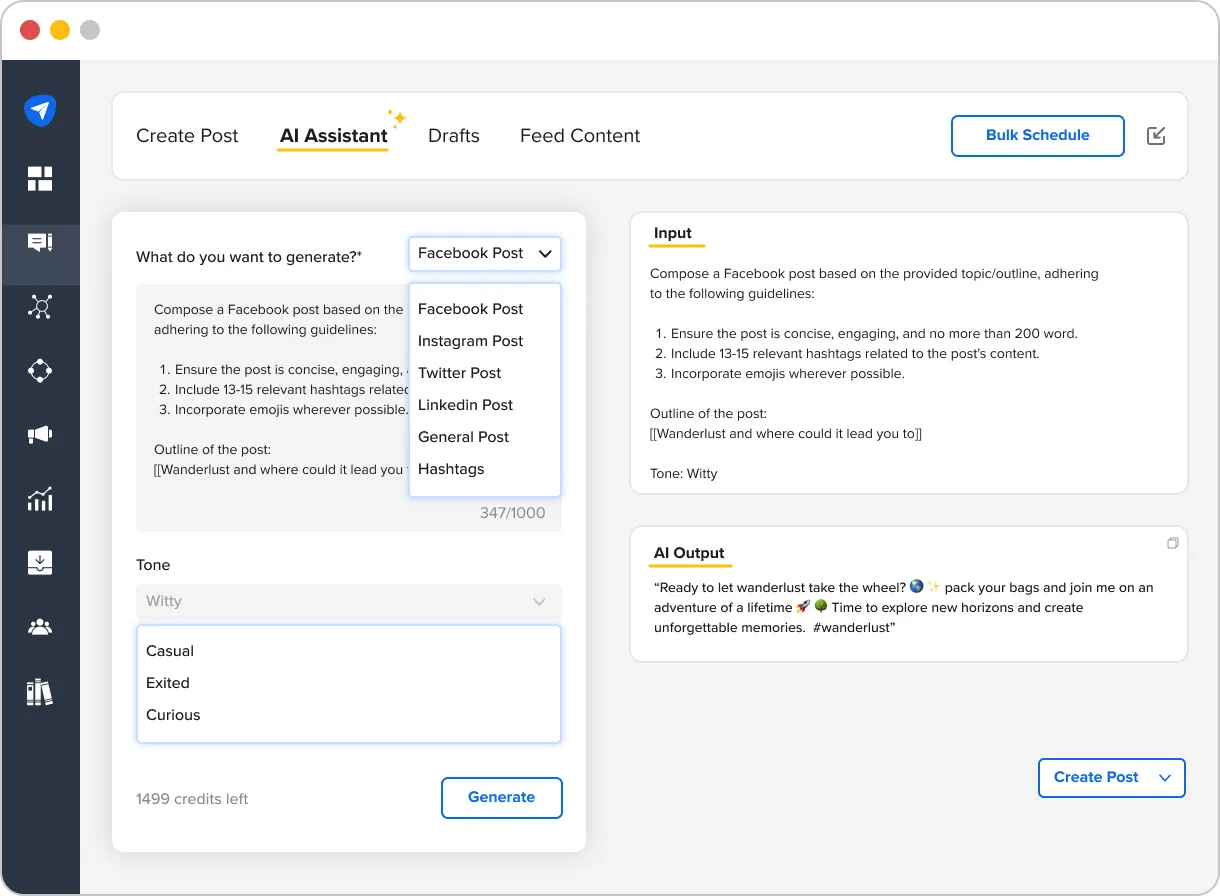 Conclusion
Unlike older days, you need not do any guesswork for hashtag marketing. There are multiple hashtag generating tools that curate a list of best performing hashtags per your content. However it takes time to nail the right hashtags for your brand.
Having said that, it does take some time to nail the right hashtags for your business.
Before you start with the process, get your copy of the Trending Hashtag Kit 2023. It has a social media hashtag calendar with 3600+ hashtags, content ideas, and numerous thematic templates to post year-round.