Is there any real value in attaching a hashtag to your 'Social' posts?
You will rarely find a photo, video, response, survey, quiz, and even opinion on major social platforms without a relevant hashtag. As brands continue to understand and leverage the social media marketing hashtags, it's fair to ask the questions.
Do Hashtags really matter?
Do they deliver any value to your brand?
Do Hashtags do anything at all, and if yes, how much impact do they really have?
The answer is yes! Social media hashtags are still a relevant tool to be added to your marketing strategy. But deleting spaces of any random long-tail keyword and fixing it behind the # sign won't work.
You need to keep a tab on different relevant upcoming holidays and other popular hashtags. I know it's a challenging task to keep a check on the whole year's best hashtags.
That's where our trending hashtag calendar kit comes to your aid.
The trending hashtag kit includes a 2023 calendar with holidays and popular hashtags, the best ideas on how to use hashtags. On top of that, content ideas for every day to make your hashtag posts a real success.
Why do brands run hashtag campaigns?
1. Categorize content for accessibility
Hashtags originated as an effective way to categorize interesting conversation topics so that social media users could easily track down posts related to a group or particular event.
When you upload social media content, you can use a relevant hashtag to describe your post's true purpose further and show a relevant value proposition to your audience.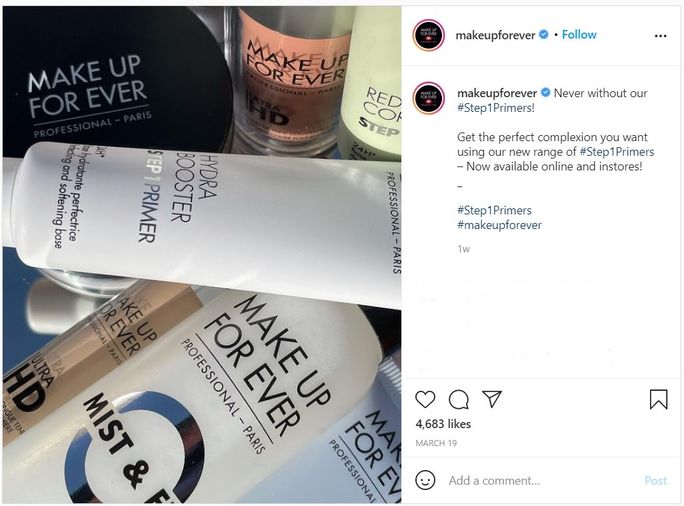 For example, Makeup Forever – a famous beauty brand labels its Instagram posts like #MakeupForever and uses supporting Hashtags such as #contouring #Step1Primers to make it easier for customers to find its photos and tagged products.
2. Boost the organic reach
Hashtags are among the most crucial tools for marketers looking to skyrocket exposure on social media feeds organically. In fact, a well-documented social media strategy can help triple your potential reach.
How come?
Well, hashtag enables you to join in the conversation with the relevant people for your brand, business, product, and content. The right hashtags will not only put you in front of people who already follow you but will also attract prospects beyond your follower's list.
5 must-know successful branded hashtags campaigns
1. #IceBucketChallenge – ALS Association
Even though the ALS Association didn't start the hashtag, the campaign raised awareness about ALS and tons of money for the Association.
This campaign is an excellent example of how non-profit businesses can create a fun and exciting campaign to raise funds and awareness. Celebrities got on the #IceBucketChallenge and tagged their friends to help the campaign go viral and get the kind of results it did.
Heck, even a Kryptonian did it!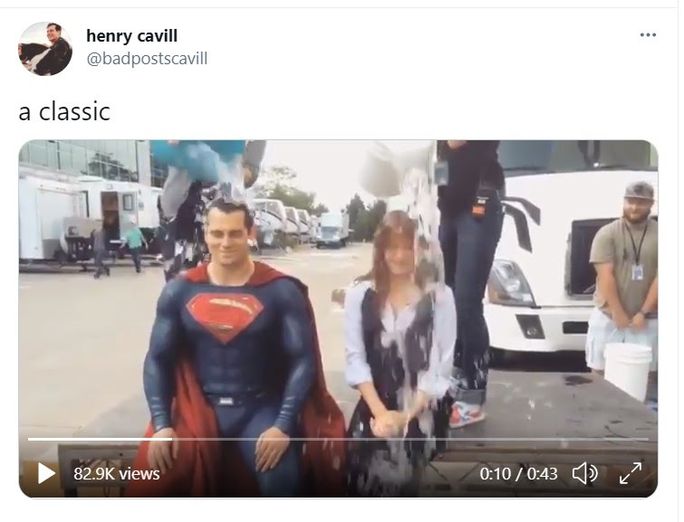 It is impossible to deny that the ALS bucket challenge was one of the most successful 'non-commercial' viral campaigns. Within the first few weeks, a bucket with ice water became an instant advertisement for the ALS Association.
The key takeaway for brands from the campaign is how important it is to strike the right emotional chord. The ALS campaign elicited positivity and amusement. Watching your favorite celebrity dumping a bucket of ice water was fun, which is the right kind of emotion you want to target.
2. #TweetFromTheSeat – Charmin Toilet Paper
The best thing to make your marketing campaign go viral is to push the right buttons. Interestingly Charmin toilet paper pushed the 'unusual' button, and doing something unusual is the same as doing something unique.
#TweetFromTheSeat – this hashtag took a unique turn as people were encouraged to tweet whenever they were sitting on the toilet. It should come as no surprise that people don't stop using social media even when they are in the bathroom.
The campaign has every element that would make it a success. It was unusual, it was hilarious, and it was remarkable. No other brand asked people to tweet while sitting in the bathroom, and this is what encouraged the users to start talking about the campaign on Twitter.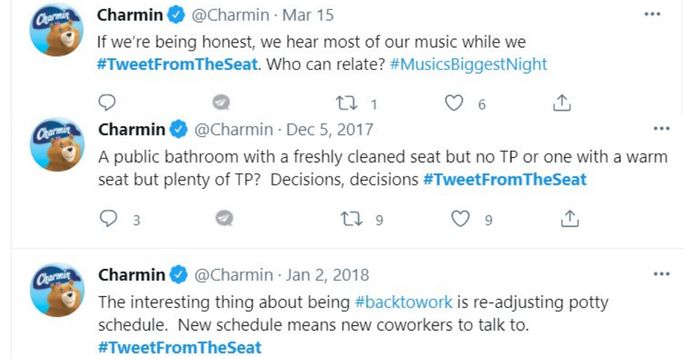 This marketing hashtag is a classic example that you don't always need a glamorous product to become viral. Toilet papers are so mundane that it is hard to create compelling content, but Charmin broke out of the boring niche. Since the launch of the campaign, the brand has been increasing its Twitter following steadily.
3. #WantAnR8 – Audi
In her tweet to Audi of America, Joanne McCoy stated how badly she wanted the Audi R8 V10 with the hashtag #WantAnR8. The brand noticed the tweet and delivered the smoking hot car to her driveway for a day.
Later the hashtag #WantAnR8 turned into a full-fledged Twitter contest, and hundreds of participants started tweeting to win a chance to get behind the Audi wheels for just one day. Surprisingly, the hashtag originated in 2011 and has been tweeted more than 75,000 times since the launch of the campaign.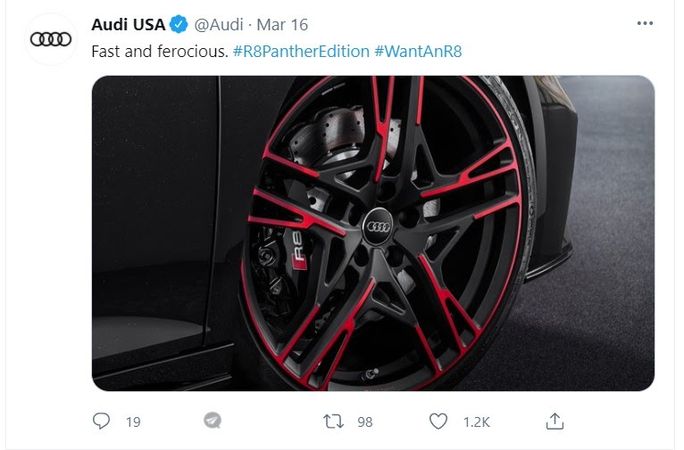 All Twitter users had to do was create a tweet using the hashtag. They would then enter the contest to Win Audi R8 for one day.
4. #OREODunkSweepstakes – Oreo
You would hardly find a person who doesn't love to dunk an Oreo cookie in a glass of cold milk. And that is exactly what Oreo asked people to do – dunk! Users who share their Oreo dunk on Instagram hashtags got a chance to win an exciting VIP dunking experience in LA or New York.
The most significant factor that helped this marketing campaign become successful is that the biggest celebrities, including Christina Aguilera, Brazilian football star Neymar Jr. and Shaquille O'Neal participated in the dunk.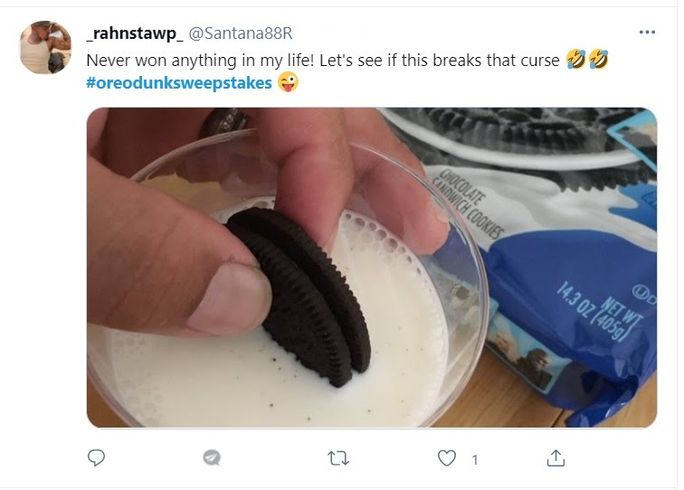 Why does having celebrities in a campaign make a difference? Well, celebs have a customer base that helps to amplify the message.
You don't need to hire any Hollywood A-listers to get the required exposure. Just incorporate influencer marketing in your hashtag plan the right way to spread the message and make your campaigns more popular. It is also important to note that hilarious and fun campaigns increase the chances of going viral.
5. #NationalFriedChickenDay – KFC
Sometimes a random trending hashtag works perfectly for brands. Once when #NationalFriedChickenDay was trending, KFC, a popular fast-food chain, decided to take complete advantage of it.
Surprisingly, the hashtag had nothing to do with the brand, nor did KFC start it. They saw the hashtag trending on Twitter and decided to jump in.
Remember that jumping into a relevant trending topic is a great way to boost brand awareness and customer engagement. This year you can use a national day calendar or holiday calendar 2021 to jump upon relevant and national holidays to conjure a branding wave.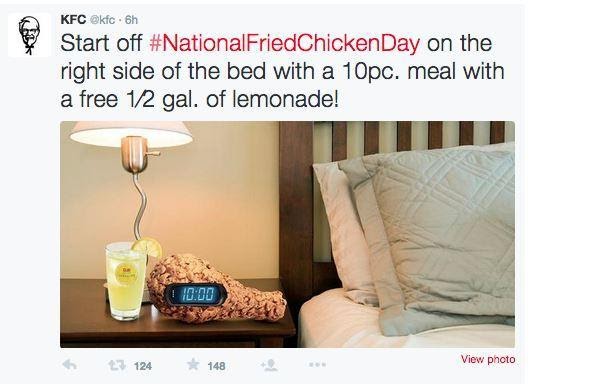 KFC offered a promotion and used the hashtag to connect with an audience who loves food and couldn't think about anything but fried chicken. The campaign lived short but was an instant hit. More importantly, it was a win-win for both the brand as well as the customers.
Top four brand hashtag marketing failures
1. #McDStories by McDonald's
While coming up with the hashtag #McDStories, the brand thought of getting a positive response from its audience. McDonald's wanted to promote their brand while encouraging its customers to relive the good memories associated with the brand. Sadly, it became a terrible nightmare for the brand managers.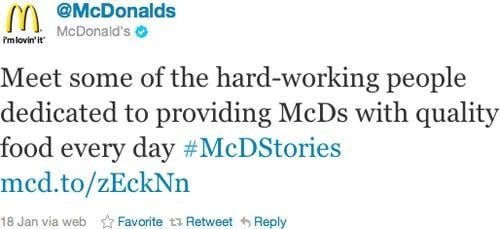 Instead of promoting the brand, Twitter users started sharing negative feedback. From the degraded food quality to the lack of sanitation, several activists and influencers highlighted plenty of issues. Even though the brand deleted the tweet and changed their hashtag to #meetthefarmers – it was too late as the damage was already done.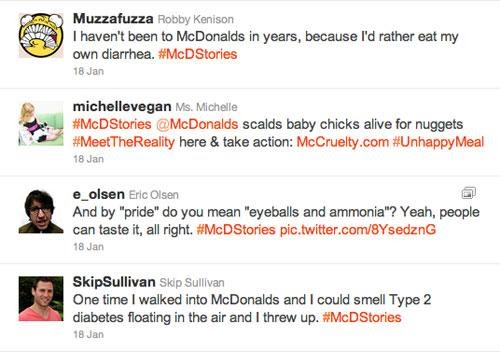 2. #WTFF by Burger King
Burger King introduced a new lower-fat French fries and decided to promote it on social media. However, they ran into a serious problem with the hashtag #WTFF – What the French Fry. Little did the brand know that WTFF was already in use for something very different – it was used for What the F*****g F**k.
There was an amusing confusion on Twitter. Many of the hashtag tweets were by Burger King and were related to the new fries. Others were tweets about random things that turn people off, such as these.

To prevent such awkward mishaps, brands must do a bit of Internet research before starting a hashtag.
3. #susanalbumparty – Susan Boyle
Susan Boyle hosted an album party, and her producers decided to promote the event using #susanalbumparty. This hashtag, unfortunately, read very differently than an album release party. Though the producers deleted the tweet quickly, it became a trending topic on Twitter.

4. #ILoveWalgreens – Walgreens
This hashtag was the first time people seemed confused. What's amazing is that Twitter users took the time to tweet their real sentiments and poke fun at the hashtag. Walgreens received backlash mainly because of the way it executed the trend.

To save your budding business from such marketing failures you can leverage SocialPilot's AI Assistant which comes with a unique Hashtag generator.
With this hashtag generator you can find popular hashtags for your social media posts and save yourself from making hashtag blunders.
Conclusion
Hashtag marketing cannot be ignored if you are looking to get more eyes on your brand. You can use it to promote your product, support a social cause, or just to engage in a fun conversation with your audience. Just make sure to do it the right way.
The discussed branded hashtag campaigns can teach you the fundamentals needed to make a campaign go viral, and if nothing, they are a great motivation booster to start your own branded hashtag.
Don't forget to use the trending hashtags kit with the 2021 holiday calendar to connect with your audience at the right time. The combination of trending hashtags along with branded hashtags can work wonders for you.
Go ahead and start running your hashtag campaign.