Looking to boost your content presence and reach a wider audience? Try Instagram Hashtags and take your content discovery and reach to new heights.
Instagram hashtags are a great way to tap into specific communities and target niche audiences. Businesses get to connect with potential customers who are actively looking for content related to their industry or products.
Additionally, hashtags enable businesses to craft a unique identity and motivate UGC, fostering engagement and building a loyal consumer base.
As for the numbers, Instagram posts that include a minimum of one hashtag receive as much as 12.6% higher engagement than the ones that don't use them.
In this comprehensive blog, we'll delve into the world of hashtags and their critical role in boosting visibility. You will discover different types of hashtags, growth strategies, and much more.
So get ready to level up your Instagram game in 2023!
What are Instagram Hashtags?
An Instagram hashtag is a string of letters, characters, numbers, and emojis prefixed by the sign # (for example, #NoFilter). These hashtags are used to categorize and discover content on the platform allowing users to find and engage with the posts related to their interests.
When users include these hashtags in the caption of their Instagram posts or the comment section, it enables their content to get grouped with the other posts using the same hashtag.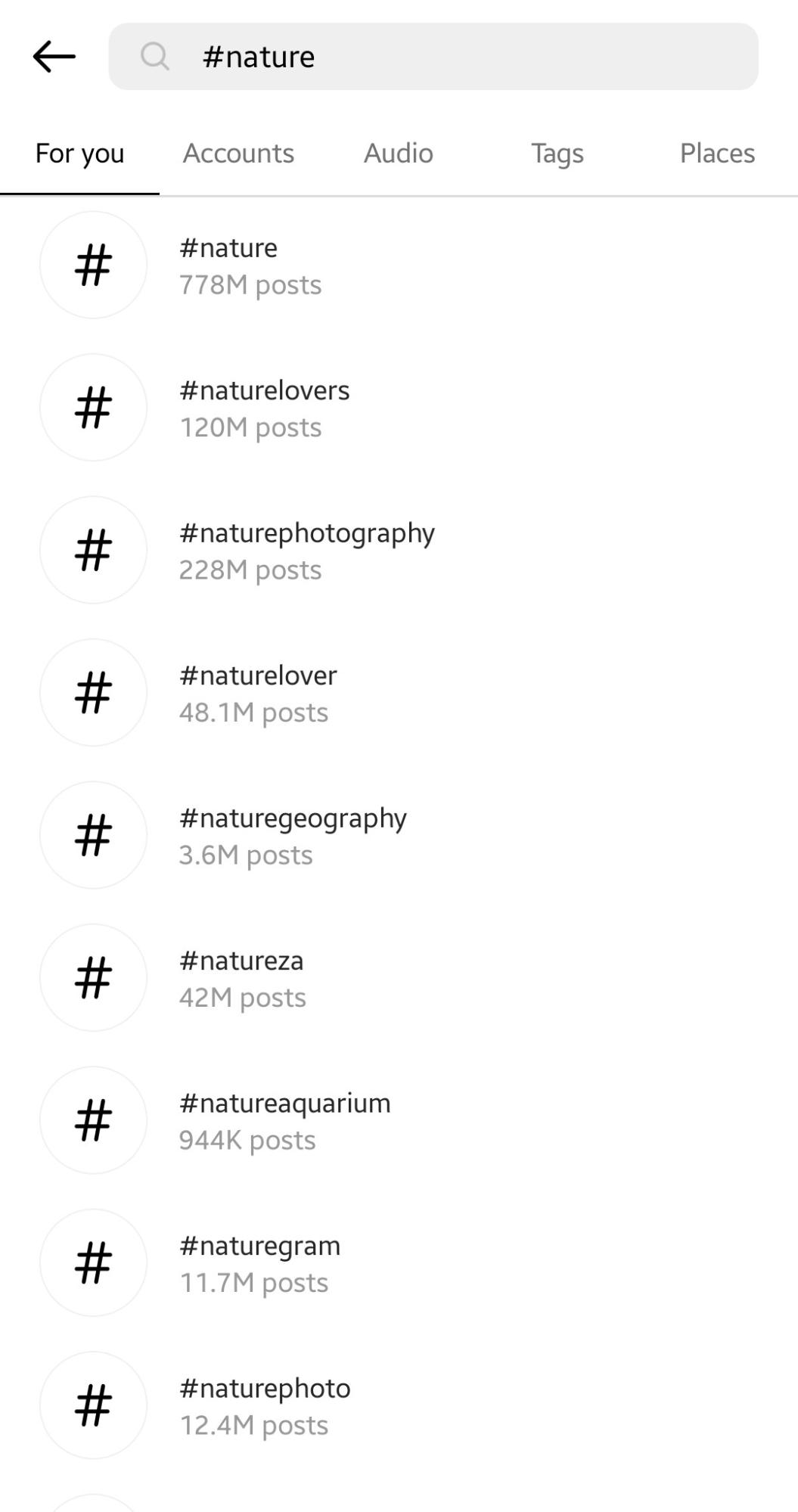 Famous American entrepreneur and social media expert Gary Vaynerchuk says, "Hashtags are the currency of attention on Instagram. They allow businesses to cut through the noise, connect with their target audience, amplify their content's reach, and engage with potential customers."
Why is Instagram Hashtags Important?
You may ask, what possibilities can hashtags open for my business?
To answer this, here are some unique insights from industry experts:
1. Amplifying Branding and Visibility
Essentially, the most used applications of hashtags on Instagram are for branding and visibility. Instagram has over 1 billion monthly active users making it one of the most used social media platforms.
To get your brand in front of your target audience, you need to incorporate hashtags especially branded ones, into your social media game.
"Branded hashtags enable businesses to curate user-generated content that not only drives engagement but also enhances brand visibility," highlights digital strategist Jennifer Lee.
When followers use your branded hashtags to share content, it brings your brand to light in their network, expanding your organic reach.
2. Niche Targeting and Community-Building
Hashtags let businesses tap into specific communities and target niche audiences. Using industry-specific or niche hashtags makes you more likely to attract relevant and engaged followers who are genuinely interested in your offerings.
By creating a community around these hashtags, businesses can foster meaningful connections and stand out as industry leaders.
3. Keeping Up With the Conversations
By using trending hashtags, businesses can tap into ongoing conversations and stay relevant. Trending hashtags allow you to ride the wave of popular topics and interact with a wider range of users.
Types of Instagram Hashtags
Before finalizing hashtags for your posts, it's good to know the different types of hashtags available. This way, you can better curate your hashtag strategy.
Here are the top six types of hashtags to consider:
1. Branded Hashtags
These hashtags are unique to a brand or business and are used to promote brand identity, products, or campaigns. While leveraging Instagram for your business, a branded hashtag is unique to your brand.
Using these branded hashtags can be a great way to encourage community building or to keep track of UGC. An example would be #JustDoIt (Nike) or #ShareACoke (Coca-Cola).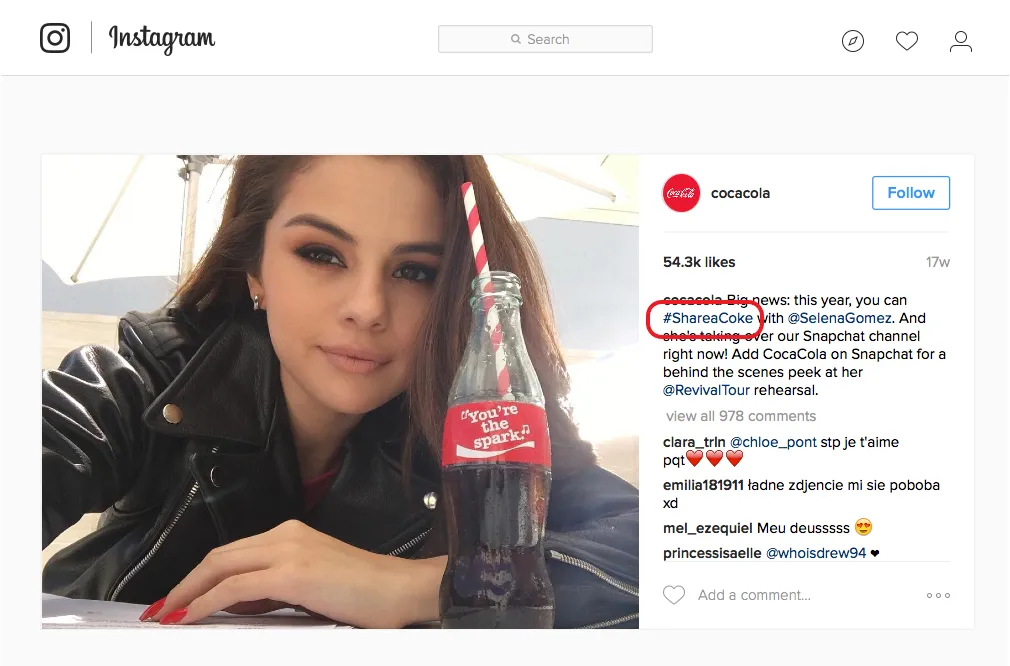 2. Community Hashtags
These hashtags are used to connect with specific interest groups or communities. They help users find like-minded individuals and participate in discussions around shared topics.
They are an excellent method to engage with people, enhance the discoverability of your posts, drive new followers, and expand your network. Examples: #Foodie, #Bikers #Travelgram.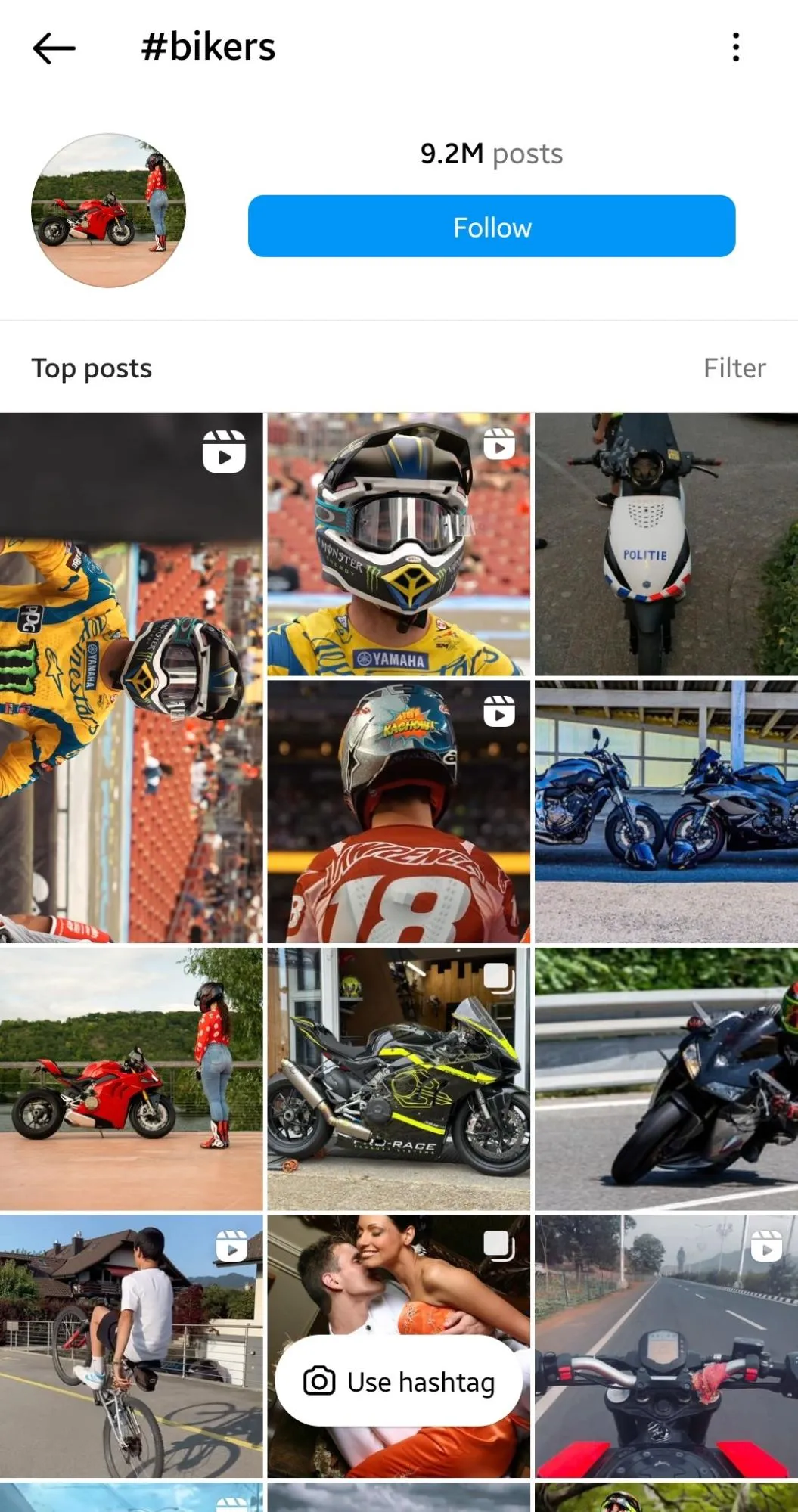 3. Hashtags for Cultural Movements
Instagram features hashtags for cultural movements such as Black Lives Matter, LGBTQ+ Pride, and feminism (#BlackLivesMatter, #Pride, and #feminism, respectively).
Use these hashtags to raise awareness, distribute information, and make your company's position known.
Check out the special hashtags catering to the #pride community in the image example below.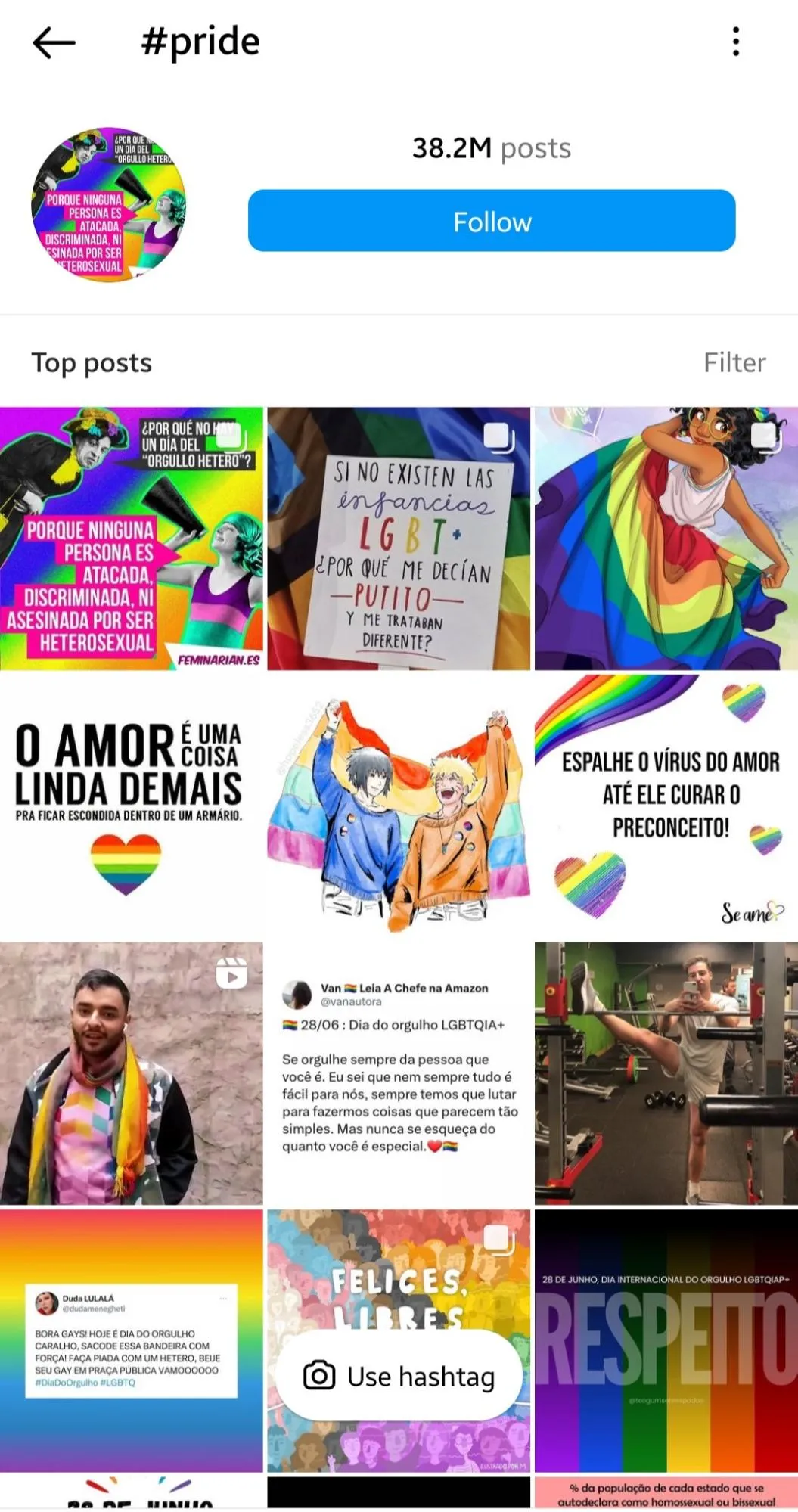 4. Trending Hashtags
This category involves hashtags that are currently popular or trending on social media. They can be related to holidays, current events (WorldCup), viral topics, or simply random (ThrowbackThursday).
5. User-Created Hashtags
This hashtag is designed particularly for your consumers, by your consumers. These are distinct from branding and community hashtags in that you, as the firm, have no control over what is posted. Visitors to this hashtag can view unfiltered and unsponsored images of your products.
6. Location-Based Hashtags
Geo-tagging your Instagram post is good, but you can also include a hashtag for your location. They help users discover content related to a specific place or engage with local communities. Like these #NewJerseyLife, #NYC, and #SXSW.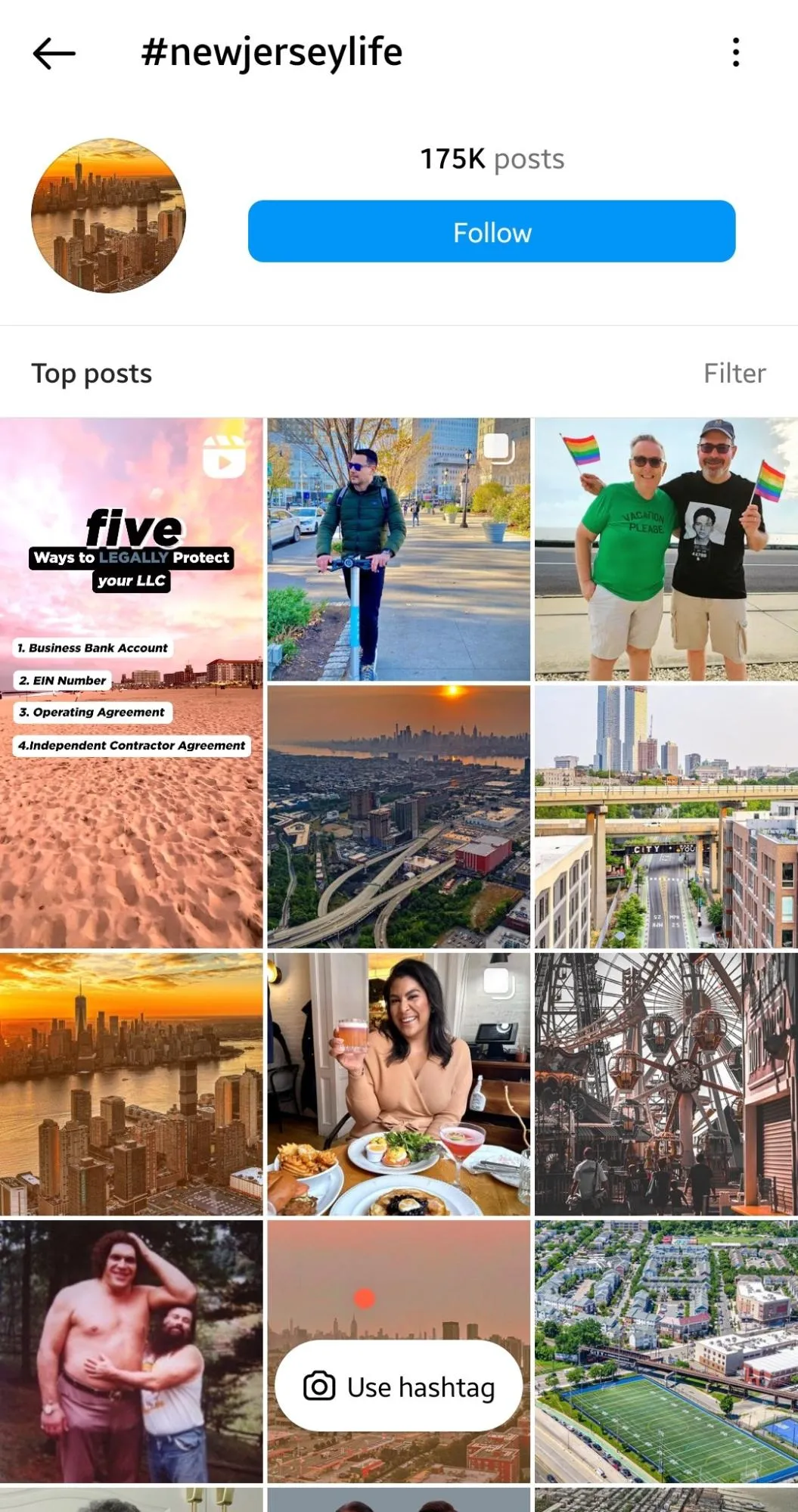 How to Find the Most Appropriate Hashtag For Your Brand?
When you're using Instagram to drive brand awareness and engagement, it's best to take some time to research the best Instagram hashtags.
It's not necessary that after using a hashtag, you will receive a ton of engagement. You need to make data-driven and informed decisions to leave a lasting impression. If you don't have a strategy, your marketing efforts won't reach their full potential.
That's why we have prepared this list to assist you in finding the right hashtags so you can be strategic about your decision.
Here are four of the best methods to research your hashtags:
1. Research Your Audience
Understanding your target audience is critical for finding the best hashtags. Conduct thorough research to identify their interests, preferences, and the hashtags they normally use.
Look for common themes, keywords, or topics that resonate with your audience. Try engaging with your audience through polls, surveys, or direct interactions to collect feedback and understand their hashtag usage.
This customer-centric approach ensures that your hashtags are relevant and effective in reaching your desired audience and fostering genuine connections.
2. Research Your Competitors
Research your competitors and industry leaders to get detailed insights on how they use hashtags successfully and which ones drive the most engagement. Identify your main competitors and closely examine their social media platforms, especially Instagram.
Pay attention to the hashtags that consistently appear on their content and likely resonate with their audience and can also be relevant to your business as well.
Avoid branded hashtags as they are associated with their brand, not yours.
For example, if you're a fitness apparel brand, analyze the Instagram accounts of other successful fitness apparel brands. Observe which hashtags they use and the engagement levels of your competitor's post with specific hashtags.
Take note of hashtags that generate high engagement and resonate well with your audience. Incorporate some of these hashtags into your own Instagram content strategy to increase the likelihood of attracting a similar audience.
Remember, the aim here is not to copy your competitor's strategies or hashtags and paste them into your posts. It's about gaining insights, identifying trends, and adapting them to your brand and target audience.
3. Analyze Instagram Influencers
Looking at Instagram Influencers is something that can give you great industry insights. You can look at some of the top Influencers in your niche and learn which hashtags to use. You will get a decent understanding of which hashtags are driving engagement to which of their posts.
4. Utilize Hashtag Research Tools
Another way to find the right hashtags for your brand is to utilize Instagram hashtag generator tools. These hashtag generator tools allow you to discover related hashtags, gauge their popularity and analyze their engagement levels.
You can use tools like Hashtagify, Ritetag, or SeekMetrics to find the top trending hashtags to get likes and grow your followers.
However, hashtag research tools will only work for you when you have the time to research for hashtags. If you are in a rush to add relevant hashtags while drafting your Instagram posts, consider using SocialPilot's AI Assistant that can offer hashtag suggestions for your Instagram post. Moreover, it is a great tool to write optimized social media copies for Instagram.
Most Popular Instagram Hashtags to Get More Likes
Finally, you have made it to the point where we will explore some of the popular hashtags in 2023.
It's important to note that the popularity of these hashtags can fluctuate over time.
Here is a list of the most widely used Instagram hashtags that have historically gained high engagement and can help you get more likes: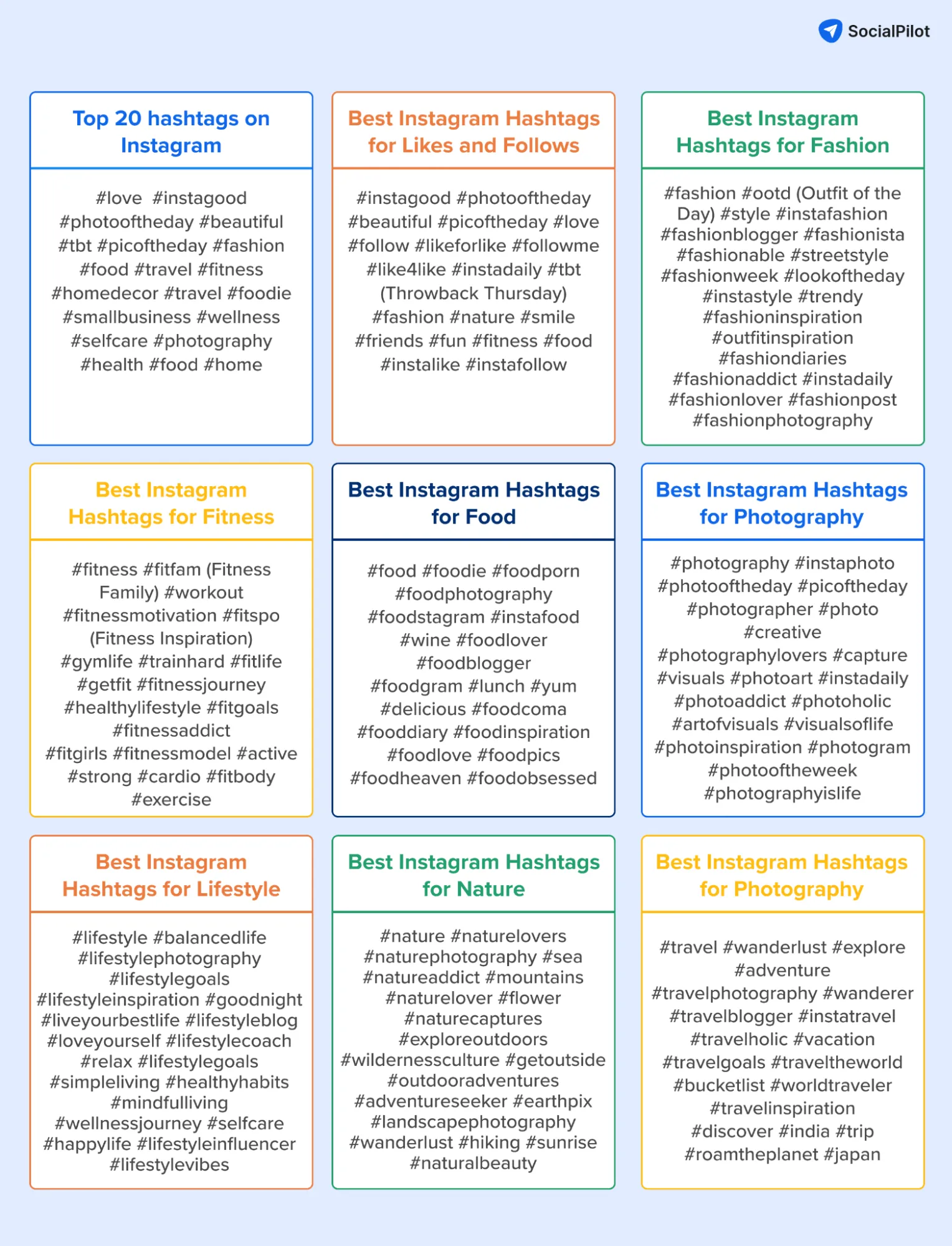 Tips For Using Hashtags on Instagram
After finding the right hashtags for your business and exploring the best hashtags for different niches, it's time to know how to use them correctly.
Using hashtags the right way is crucial for a business to grow organically on Instagram. Things can go out of hand quickly if you don't use them correctly.
Here are several important considerations to remember while using hashtags:
1. Be Mindful of the Limit of Hashtags
Almost everyone using social media has this question: how many Instagram hashtags should I use?
Well, there is no straight answer, as it entirely depends on the account, the niche you're targeting, your audience, and plenty of other hidden factors.
But a ballpark number would be 5-10 hashtags per post.
Even though Instagram allows you to use up to 30 hashtags per post, you certainly should not use that many.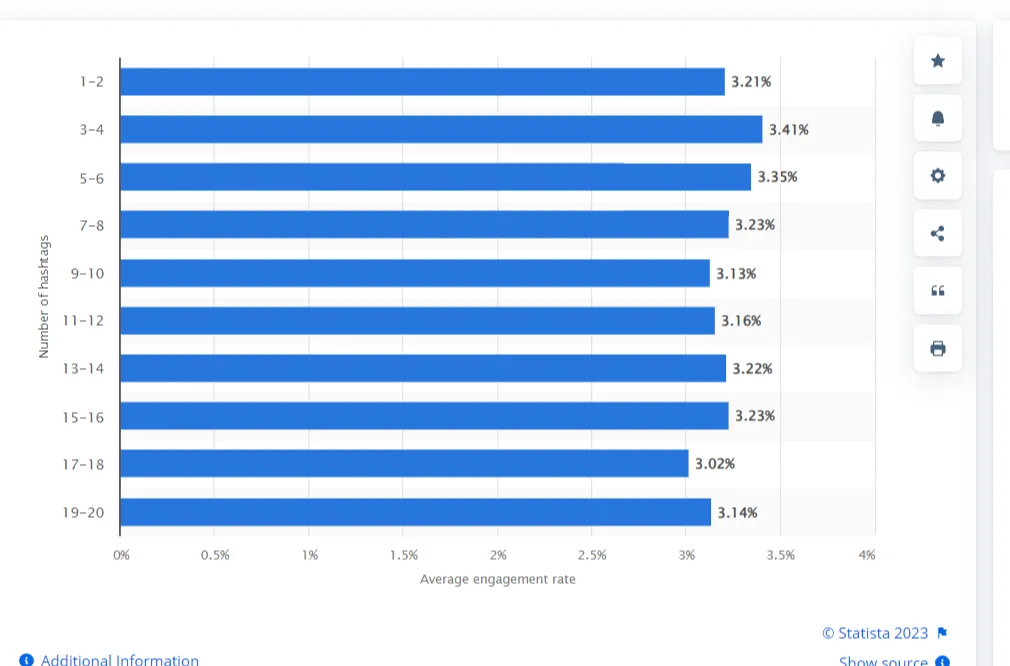 The average Instagram engagement rate report from Statista reveals three to four hashtags per post is the ideal number where you get the highest impression rate.
To perform this step, you can create a list of relevant hashtags that reflect your brand and content theme. Use five to 10 highly relevant hashtags in your posts to increase your reach.
2. Avoid Banned Hashtags
Did you know there are hashtags that are banned on Instagram?
Well, they do exist.
Instagram regularly bans hashtags that tend to be frequently used with illicit content. Instagram users report some of these hashtags because the posts using them violate Instagram's guidelines.
Hashtags can be banned permanently or temporarily, and if you use them, your posts will be shadowbanned, hurting your growth efforts.
To avoid getting your account caught up in the middle of this battlefield, you can regularly check Instagram's guidelines to stay updated. You can see this full list of banned hashtags to avoid accidentally using any banned or restricted hashtags.
Also, if you have used any banned hashtags in any of your posts, you can immediately remove them to minimize the damage.
3. Use Hashtags in Instagram Stories
Last but not least, use hashtags in Instagram Stories.
Leveraging hashtags in Instagram Stories can enhance your brand's visibility, attract new followers, and amplify your marketing efforts.
But if you think using hashtags for Stories is the same as using them in Instagram feed posts, we have a word of caution: Instagram Stories is an entirely different ball game!
When using hashtags in Stories, you might want to cast your net as wide as possible.
Why?
Since your Stories are available for a maximum of 24 hours, you might want to maximize their visibility until they're live (unless you're planning to convert your Story into a Highlight, which is a topic for another day).
If you choose a super-specific hashtag, or even your branded hashtag, the chances of someone searching for that exact hashtag during that 24-hour timeframe are fairly slim.
So, what should you ideally do?
You can try leveraging the hashtag features for stories.
There are two ways to use hashtags in Instagram Stories: text-based hashtags and hashtag stickers.
Tap on the sticker icon, then select the suitable sticker from the available selections to add a hashtag sticker. Make text-based hashtags clickable. Make sure you underline your hashtags in a text box following the "#" sign.
Remember that you can only use one hashtag sticker per Story, and it's advised to use no more than three text-based hashtags for each Story.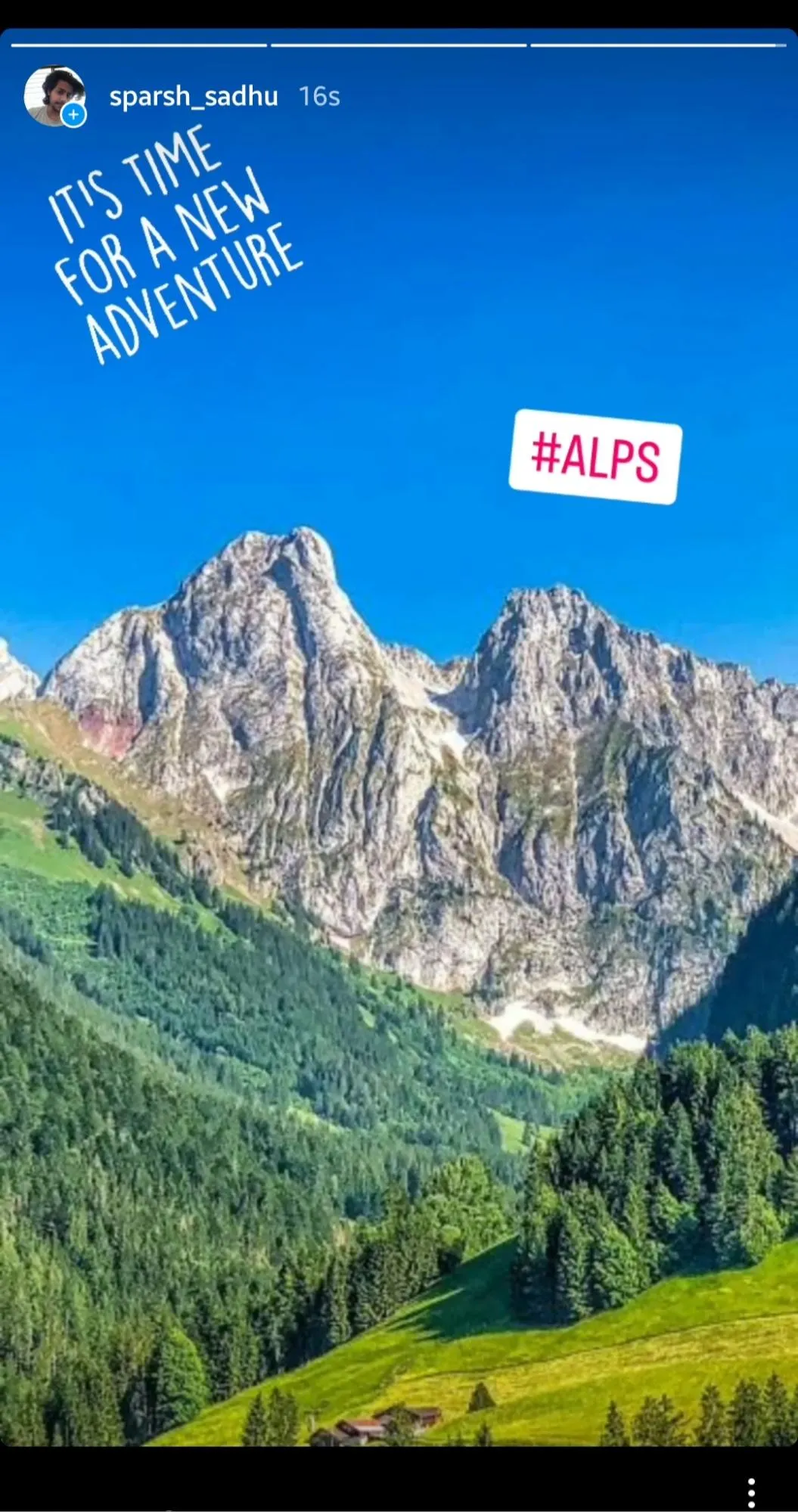 How to Measure the Effectiveness of Hashtags?
The best way to build your hashtag strategy is by measuring its effectiveness through analytics. By analyzing your hashtags, you can monitor the success of your experiments and fine-tune your strategy.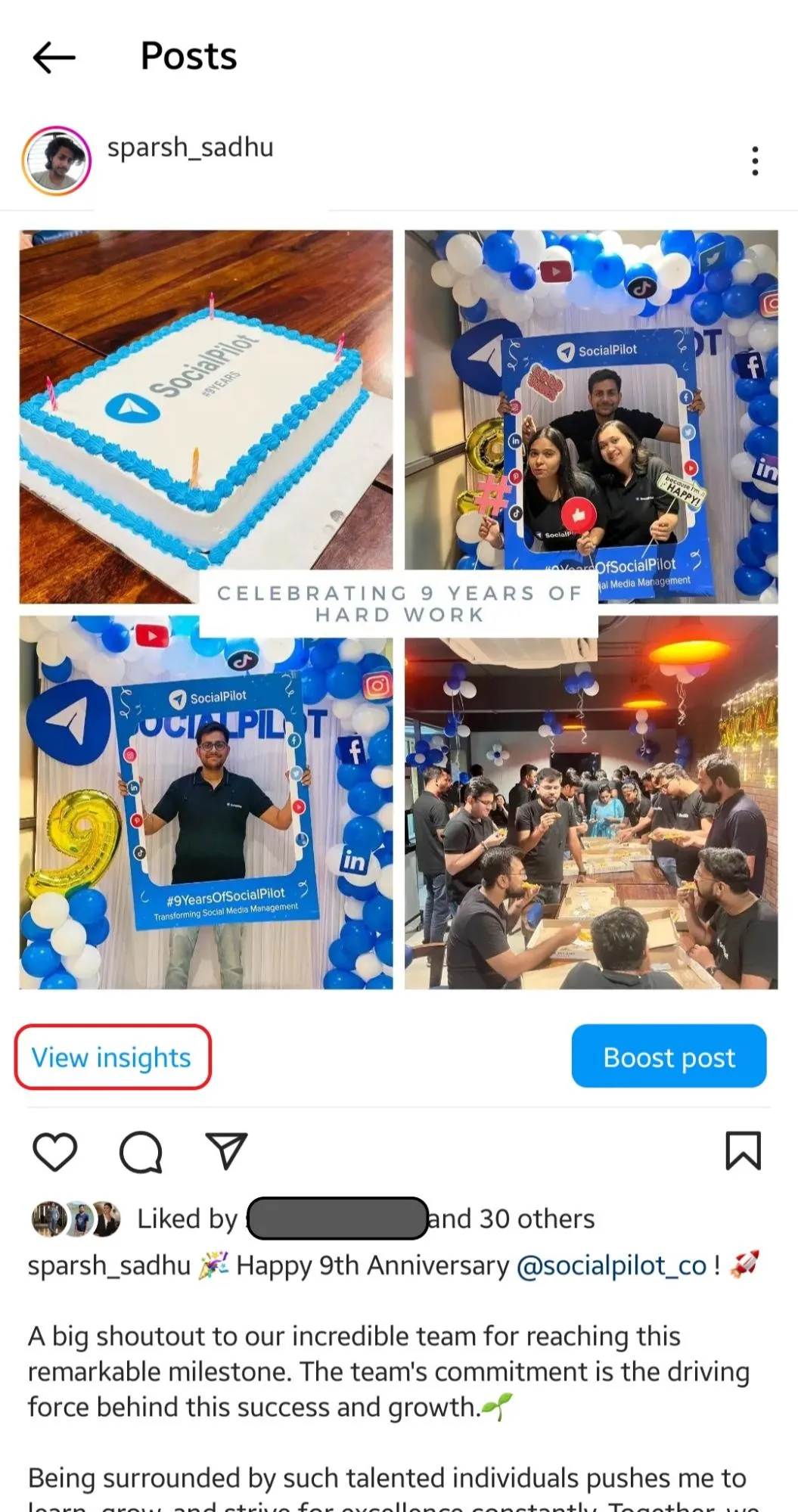 You can use Instagram analytics by clicking the "View Insights" option to track the performance. From there, you can see complete post insights like Profile Visits, Website Clicks, Follows, Reach, and Impressions.
Continue scrolling down to see where your impressions emerged from, including the number of impressions that came from hashtags.
Although you cannot identify which specific hashtag generated how many impressions, you will be able to monitor your overall hashtag performance.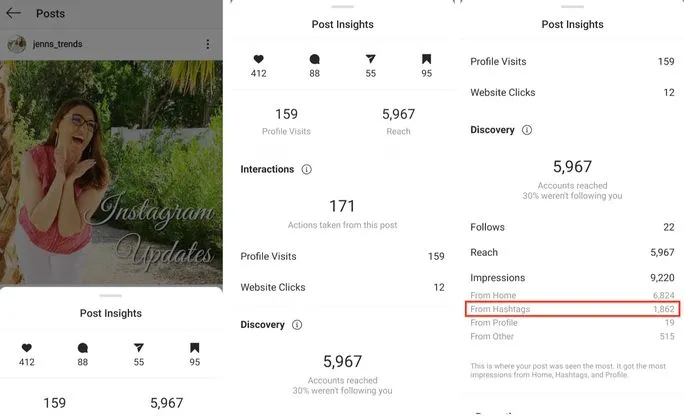 It is possible that you will not rank for hashtags or that you will receive very little visibility from them. Sometimes it's because your content is not all that amazing (sorry, but that may be the bitter truth). And if it isn't doing well among your followers, Instagram is unlikely to display it to non-followers.
It's also possible that your content is competing in a highly saturated market where it is not the right time to appear in those exact hashtag searches.
Now, you must remember that not every post is going to fare well in terms of hashtag performance. Examine numerous posts to evaluate how your hashtags are relatively working.
Also, consider the following facts:
How frequently did your post appear in hashtag searches, and how consistent were your higher-performing posts?
Was the content current and relevant, which might have influenced higher search rankings?
Was there a recurring factor? Perhaps you obtained higher search results every time you utilized the color blue in your post.
Examine the specifics of your posts to see which type of content performs the best for you.
Getting your Instagram content noticed by the right audience needs consistency. You need to consistently post new content to maximize its impact, but it can be overwhelming sometimes with so many content ideas and a tight posting schedule.
So what's the key to all these problems?
Try SocialPilot – an ultimate social media management tool that has got you covered. With its Instagram scheduling capabilities, you can save time and ensure consistent content delivery. Schedule posts, reels, and stories beforehand and get them published without a miss.
The best part is its Hashtag Performance feature that lets you monitor the performance of hashtags and find out post count, average reach, and engagement.
Give SocialPilot a try and watch your audience and engagement soar!
Final Word
Instagram hashtags are the key to unlocking greater visibility, reach, and engagement on the platform. By leveraging the power of strategic hashtags, you can entice a targeted audience, amplify your content, and drive your Instagram success to new heights.
Don't let your posts get lost in the shuffle—harness the power of hashtags to stand out and connect with your audience.
Use SocialPilot to do the heavy lifting of managing and scheduling your posts. Get a bird's eye view of your content calendar, and drag and drop posts to move them around the calendar. Collaborate with your team and manage multiple agency clients hassle-free.