Instagram can be highly competitive, especially if you are trying to develop your brand's presence and improve your following in the initial business days. 
Boasting more than one billion monthly users, an insanely sleek algorithm, and plenty of intelligent and creative profiles, your business cannot afford to ignore Instagram's immense power in terms of marketing.
Fortunately, for you, we have created this meticulously detailed guide on gaining new Instagram followers. We will tell you precisely how you can make your business stand out from the crowd on Instagram. Furthermore, you will learn to highlight your brand's presence, and gain more followers; so that you can work smarter, going forward.
Keep reading this blog until the very end to learn new insights and strategies for reaching out to your target consumers and accessing untapped audience pools on Instagram.
Instagram's Marketing Potential In Stats
We know Instagram is important for marketing, but to what extent? 
Most social media platforms have registered engagement rates of less than 0.1 percent for brands. Yet Instagram outperforms them all. According to a 2014 Forrester survey, the Instagram engagement rate for companies was 58 times greater as compared to Facebook.
Additionally, there are some more statistics you should be aware of to realize the entire scope of marketing on Instagram:
Instagram users spend 53 minutes on average on the platform every day, whereas Facebook users spend 58 minutes
Instagram is where 83 percent of users say they discover new business offerings
Every day, 500 million people visit Instagram Stories
Every day, over 100 million videos and photos are shared on Instagram 
Instagram video posts are much more inclined to be interacted with
Numbers like these can't be easily ignored or dismissed. But that is only average. And, with all aspects of digital marketing, you simply cannot make your peace with being average!
This is why you must thoroughly read the tips given below for increasing your Instagram followers in 2021. 
Strategies To Grow Your Instagram Follower Count in 2021
It is not simple to establish an Instagram presence and get followers in a short period of time (organically, at least). It is a tedious and time-consuming procedure, but with a little guidance, you may reap the benefits sooner.
And this blog contains all the guidance you'd ever need. So buckle up and get started!
Make use of an Instagram scheduling tool
There are many efficient options available that let you create Instagram-ready posts and pre-schedule them. You can select their publishing time and rest assured about the rest.
Automating your posts is a great way of doing just that. Instead of spending a bunch of your time on creating and posting on Instagram daily, just automate your content and set your creative strategy on auto-pilot. This way, you get to channel your energy towards uncharted territories of Instagram Marketing.
This can be easily done using Instagram scheduling tools.

One such tool is SocialPilot. It very proficiently can schedule all types of Instagram content including images, carousel posts, Reels, and Stories. All of this for multiple profiles from an integrated dashboard.
By doing this, you can connect with your Instagram audience routinely by scheduling your posts, which helps boost your follower count over time.
Prioritize quality over quantity
According to general internet advice, you should post on Instagram at least one to three times each day. But, this may not be the ideal strategy for your brand.
Although brand awareness is important, your future followers may perceive your repetitive posts as spam and may get inclined to unfollow you. Secondly, if you begin posting many times in a day and subsequently taper down, the engagement rates with your target demographic may suffer.
If you can't produce high-quality content every day, you must upload less frequently. It is usually preferable to upload a few high-quality posts every week rather than a lot of low-quality stuff.
Utilize Instagram analytics to see which top and trending posts worked well for your audience as well as the Instagram algorithm. You may also use Instagram advertising to promote your high-performing posts, with a call-to-action for visiting your profile and going to your website.
Generate and use a branded hashtag
A customized, bespoke, or branded hashtag enables you to effectively curate your finest content. This helps when a prospective follower discovers you through a highly specialized tag. They are more likely to follow after viewing your most popular posts.
You can refer to the branded hashtag (enclosed in red) in the image below to understand this concept better.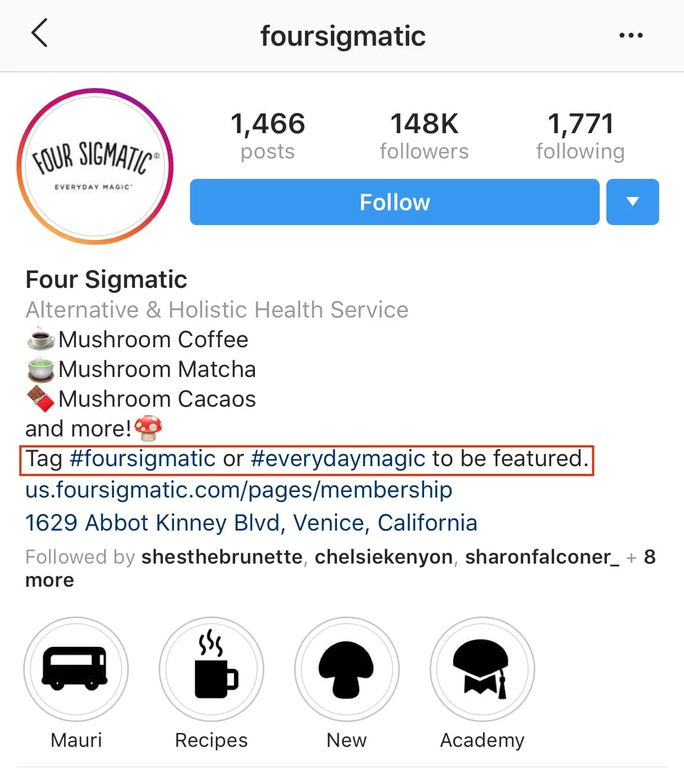 You should consider developing a branded tag for all of your Instagram marketing initiatives. This is a preferable alternative in certain situations since it seems less aggressive than utilizing something more distinctive to your business, such as your company name, for instance. 
Cross-promote your branded hashtag
It's great that you made a #frankiesfries hashtag for your fast food business, but who knows who may actually use your hashtag to post content about you? Therefore, not only must you ensure that you feature your hashtag in your profile, but also ensure you use the hashtags offline and have them printed on flyers, pamphlets, your official receipts, print advertisements, retail signs, and relevant events, as evidenced in the image below.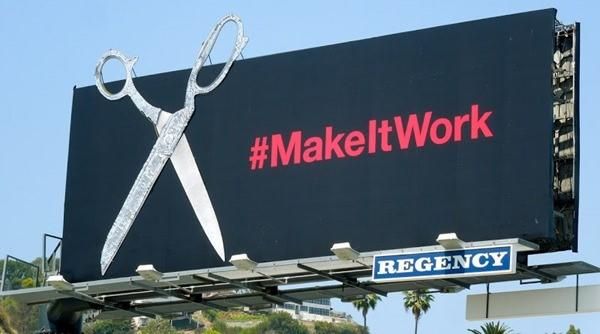 If your business ever gets featured on the radio or television, request your broadcasting host and viewers to use your hashtag on their social media profiles.
Merge both offline and online marketing channels by including your branded hashtag on all your other social media accounts, official website, and direct email. Don't just hope that your prospective followers may stumble upon it one fine day on your Instagram. Actively work towards popularizing it!
Employ hashtags specific to your industry
You would want to attract followers who are genuinely interested in what you do and what you have to provide. Using awkwardly stuffed buzzwords that are not unique to your business will result in few followers. Therefore, you must include hashtags in your posts that your intended audience would explicitly search for.
The more precise you are, the more genuinely interested visitors you will attract, and the more likely they will become your long-term followers (check out Harper Wilde's hashtag below). Furthermore, utilizing more specific tags reduces the number of rivals fighting for the same people's attention as you. As a consequence, your profile will be easier to locate and follow.

Often, campaign hashtags are adopted by your followers, capturing the attention of their followers, in turn. If they share your company's interests and central vision, they may begin to follow you as well.
Avoid desperate hashtags
Your objective is to attract genuinely engaged followers who may turn into future clients. There are some popular and trending hashtags that might help you gain a lot of followers, but not the type you would want or need. 
It is crucial to acknowledge who they are so that you may dodge them and build a genuine audience. Some of these, which we'll refer to as the 'desperate hashtags', are as follows:
#follow #pleasefollowme #followback  #follow4follow (#f4f)
These should never, ever be used (or their similarly atrocious counterparts for shares, likes, and comments.) Yes, you may gain a few more followers this way, but you will be digging to the bottom of the dumps in terms of quality. And for a brand of your caliber, you should not have to do this!
As previously said, there are several alternatives and better hashtags for gaining social media followers.
Write an attractive Bio
Your bio is the first aspect that your visitors will encounter upon visiting your profile. Thus it is critical in establishing a good first impression on your prospective and current audience. To get people to actually follow you on Instagram, you must develop an interesting bio.
Keeping the essentials aside, such as your contact information and website link, you must also communicate your brand's narrative in an amusing way. Simply stating what type of business you run will not help you stand out. You must give your consumers a reason to engage with and follow your brand.
Yeti, an adventure gear business, provides an example of an excellent Instagram bio, visible in the image below.

Create a personalized Instagram brand identity
After your bio, the next thing your profile visitor will notice is your Instagram feed. Furthermore, the perception that customers receive from scrolling down your profile is essential in evaluating whether or not they like your brand.
It is also critical to keep consistency in your profile's post styles, color palette, tone of voice, and so on since these are elements that define your brand's identity. And it should be done in such a way that anybody who sees your future posts will immediately equate it with your brand.
Here's an example of a brand (Frooti's) with a very distinct and clear brand identity.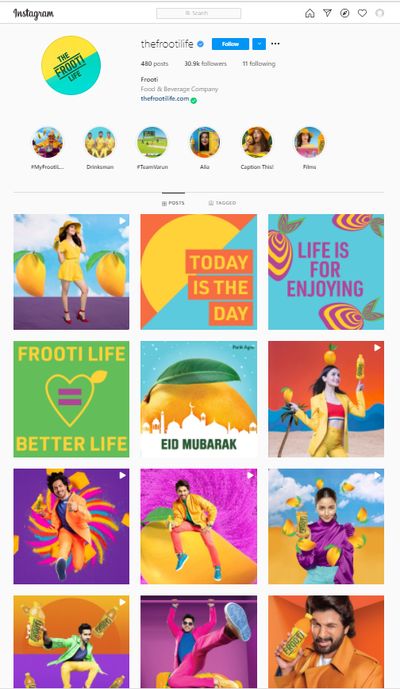 Participate in conversations
Let us not overlook the fact that Instagram is a social media platform where you can meet new people and interact with those who have similar interests to you.
You can begin your conversations by liking and commenting on posts that are connected to your profile's theme. For example, if you are displaying a healthy lifestyle or fractional nutrition, seek individuals who are talking about it. And then try to routinely interact with them.
Use comments to appreciate others' posts and express your thoughts on what they have posted. Another excellent way to strike conversations and build connections is to use your Instagram DM, which lets you chat individually with other followers and other Instagram users.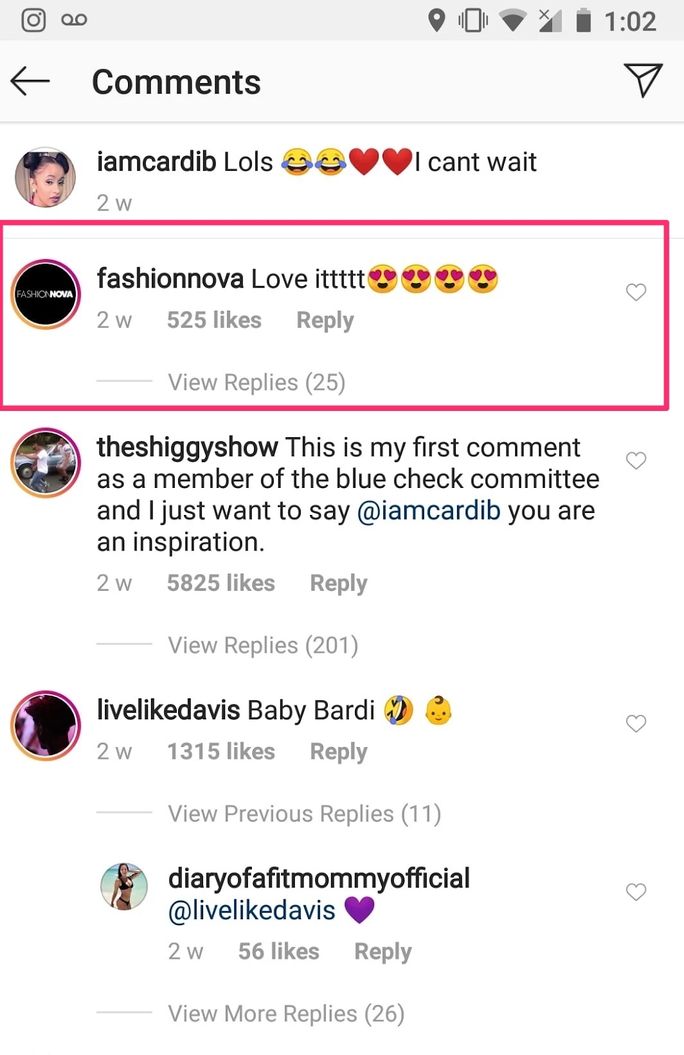 Likewise, if any of your customers leave a comment on your post, be prompt in your response to them. Take a hint from how Sugarbear Hair did it.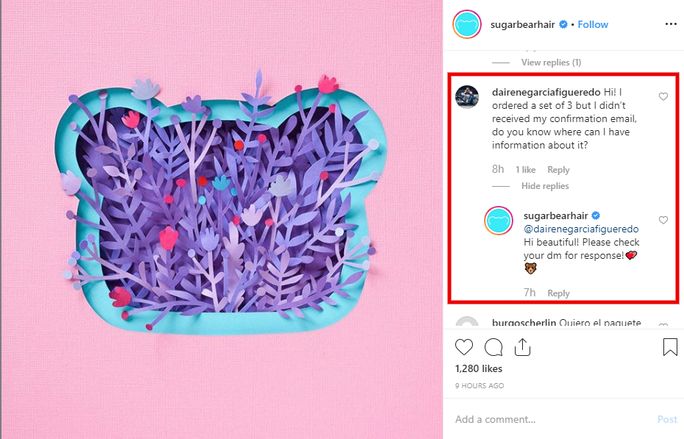 Make your profile diverse
Creating an open, accessible, and diverse Instagram account is not just an honorable choice, but also a method to increase engagement, your network's strength, and follower count.
There are several methods to make your Instagram account more accessible and inclusive. All you need to do is get started!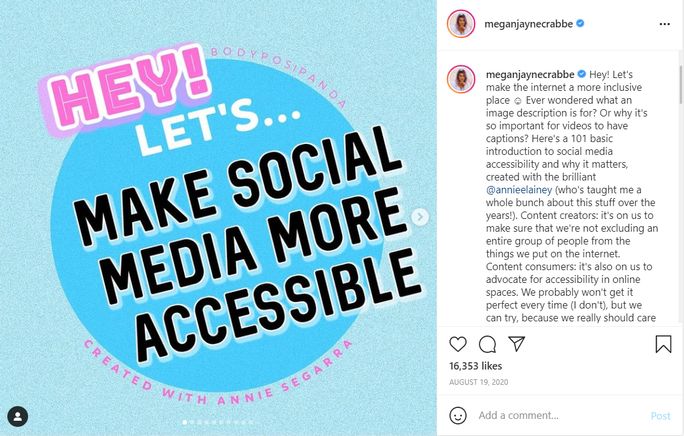 The first and simplest step is to start adding subtitles to your Instagram videos.
Making your content consumable without audio is a no-brainer because 85 percent of videos on Facebook are watched without sound. This should give you enough of an idea as to why subtitles in videos promise better reach and engagement.
Subtitles are not only useful for individuals who want to watch without sound, but they are also necessary for those who have hearing impairments.
2020 also recorded a significant paradigm shift, with companies and influencers accepting responsibility for their lack of representation in marketing. And, by 2021, the value of variety has skyrocketed.
Brands may miss out on accessing a larger audience that may support their products and services if they do not collaborate with more diverse content providers or demonstrate support for social concerns.
In fact, 74% of customers want their favorite companies to take a solid stand on key social issues. By doing this, it helps to humanize your business, boost brand loyalty, and, ultimately, expand your following!
Geotag your posts and Stories
Were you aware of the fact that you can make your Instagram posts and Stories more discoverable by adding your geographical location to them? The "location tag aka geotag" indicates the place you're in or the place where the video or photograph was taken. Furthermore, it enables your posts to be classified with all content marked for that particular location.
So, if you are a small company, you may utilize geotags to help people locate your brick-and-mortar storefront and follow you on Instagram. Locations get their own Story, feed, and hashtags, which you may add to by including the location sticker in your Stories.
To exemplify this, peep at the posts that emerge when a location is searched on Instagram.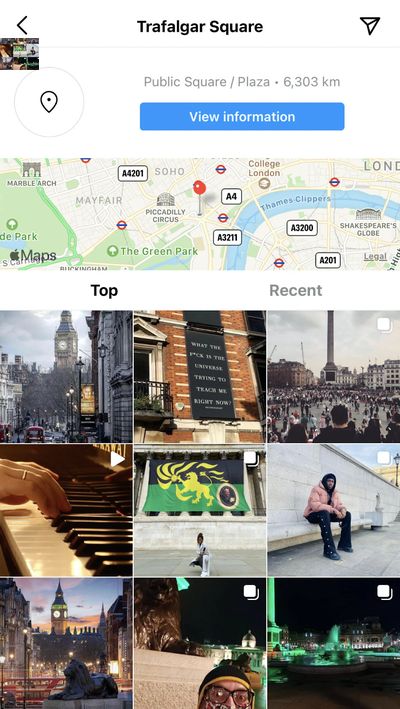 Embed your Instagram feed in your company's blog
If you have a business or personal blog, you may integrate it with your regular Instagram feed.
Let's assume that you have a blog about trendy accessories. You might publish a blog about the finest accessories for guys to include in their wardrobe. You may then select Instagram posts that include solitary photos of your products or a curated collage of pieces that go well together.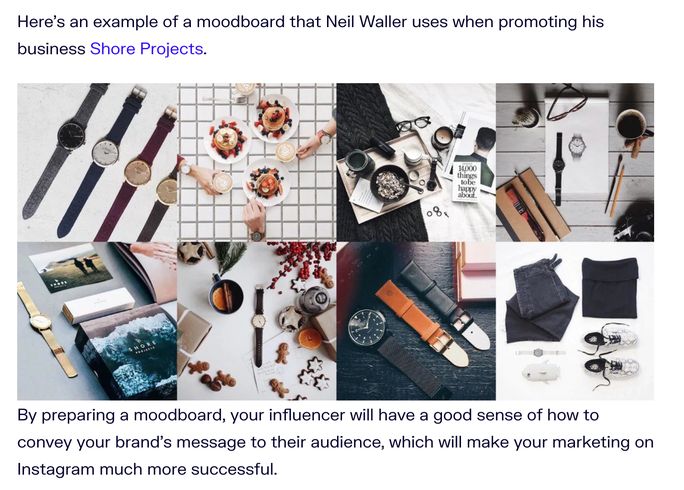 Then, you might want to go to the Instagram website, navigate to your account, click on the desired post you'd like to embed, then the '…' symbol, and finally, click on Embed. Then you paste the URL into the code area of your blog article.

More and more people will read your company blog over time, and they will be more inclined to check your Instagram account as well.
Understandably, this is a long-term endeavor. Especially if there isn't any traffic on your blog presently. However, including your Instagram posts from the start increases your chances of visibility.
Start doing this immediately, and you should start witnessing a spike in your follower count.
Collaborate with influencers
Getting a shoutout from an Instagram influencer to conduct an account takeover is another technique to gain Instagram followers.
If the influencer you plan to collaborate with has a large enough following, they may be willing to give you a shoutout, resulting in additional followers for your account and perhaps a few more sales.
For instance, you can refer to Brighter White's collaboration with an Instagram Influencer in the image below.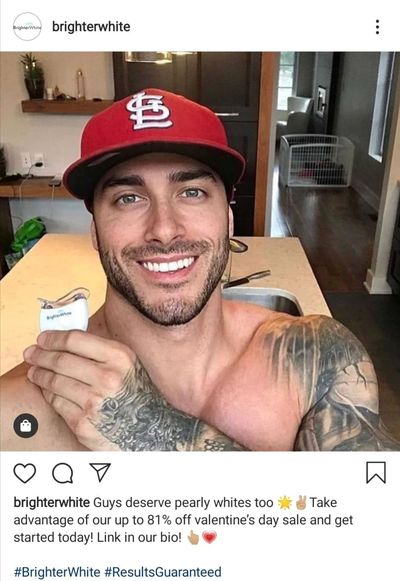 Make sure to include a clause in the contract that prevents the influencer from delivering bogus traffic.
Many businesses have often reportedly collaborated with influencers who, in exchange for a shoutout, delivered a substantial number of inactive Instagram followers towards their accounts. They had clearly employed bots as followers.
When you acquire a sudden influx of phony Instagram followers, you risk having your account deleted. That is something no one desires.
If you want to gain genuine Instagram followers, invite an influencer you work with to conduct an account takeover, especially through your Instagram Stories. Visitors will have to first follow your page in order to see the story. Ensure to notify your audience a few days ahead of your development.
Host routine giveaways
Conducting giveaways is yet another great strategy to gain new Instagram followers.
You will have a far larger reach if you organize frequent giveaways on your account. This will allow people to follow you on Instagram and, by extension, other social media platforms.
If your target audience is limited, you might promote your giveaway in certain closed groups on other social media platforms (such as Facebook). Having your campaign listed on giveaway blogs may also help spread the word about your Instagram campaign.
If your aim is to increase sales, giveaways might not particularly improve it. However, if your goal is simply to gain new Instagram followers quickly, this technique may be extremely effective.
Collaborate with your industry's reputed personalities
You can collaborate with your industry's well-known names to write a product review article with photographs and their thoughts on your business's different products.
If you do not have a large enough audience, this is a wonderful method to gain new IG followers. However, it may not be as focused as if you hosted a giveaway on a related specialized blog.
If you are just beginning, freebies can help you gain more Instagram followers. However, if you do them too frequently, you may not acquire the sort of audience you desire.
Go Get Them!
The post-pandemic world of 2021 has presented several opportunities to businesses to expand their brand's Instagram presence and boost revenues by acquiring more followers. More than anything else, remember that quality content and consistent engagement are the biggest factors to help you grow your followers and brand. 
Follow these tips to quickly increase your Instagram follower count. To learn more about the scheduling and analytics features of SocialPilot tools, mentioned earlier in the blog, visit SocialPilot.