Instagram is a smartphone-based American social media platform created for sharing videos and images. This app enables its users to upload and edit any image or video with filters. They also have the liberty to arrange their posts by geographical tagging and hashtags.
Just like Facebook, Instagram exhibits its customized content in a feed layout. When an Instagram handler scrolls through the contents, new contents are automatically selected by an algorithm and conjoined at the end of the Instagram feed, eventually making it a ceaseless flow of customized content for the Instagram handlers.
With a worldwide user base of 500 million daily active users, Instagram, apart from being a popular social media platform, acts as an astounding marketing tool for a business.
To use Instagram for business, you have to switch from a personal to a business account. In this blog, we'll take you through the nitty-gritty of how to set up an Instagram business profile.
Instagram as a Hub For Business Activities?
Instagram is the most popular social media forum for sharing videos or images, but now it is also being used as the preferred social media platform to connect with customers for business purposes. Instagram attracts the younger generation more than any other social media forum because of its inherently interactive and sleek user interface.
Social media marketers or business owners can use it as a platform for promoting their brands and products. Instagram users love exploring brands, and about 90% of Instagram users follow at least one business account.
In just ten years, Instagram has transformed itself from a video and picture-sharing application to a big community for business promotions. Millions of businesses sell their products through Instagram promotion using its features like Stories, feed, and live Instagram broadcasts. You can even open an Instagram shop using your Instagram account for business and allow your followers to shop without leaving the app.
Benefits of Using an Instagram Business Profile
Let's jump into the top advantages of having an Instagram Business Profile:
Access to Instagram Insights: Once you have switched your account to a business one, you can have access to your account's insights and engagement rates. By making optimum use of the Insights feature, you can track several metrics of your account and posts, such as your post's performance and your followers' activities.
Instagram Advertisements: You have the advantage of using Instagram advertisements for promoting your products. However, to use this feature, you are required to have an Instagram business profile linked to your Facebook account.
Scheduling Posts: Another advantage of using an Instagram business profile is that you can schedule your posts instead of posting your content manually.
Promotes Credibility: A business profile with accurate details and a contact number helps you appear more professional in front of your customers, allowing you to gain their trust in return.
Engagement tools: Interesting engagement tools to elicit interaction from your audience makes Instagram an exceptional marketing platform. Polls, Ask a Question, and other interactive stickers and emojis are fun engagement tools to interact with your followers and seek their opinions and feedback.
Step-by-Step Guide to Set Up an Instagram Business Profile
Instagram's popularity makes its use inevitable when it comes to using it for your brand. No matter what type of business you own, Instagram adds value to it. Now, let us guide you stepwise in creating an Instagram business account to aid you in your business goals.
Step 1: Download the application
First things first, download Instagram on your smartphone from the App store. You can also use Instagram through your computer desktop on a compatible browser.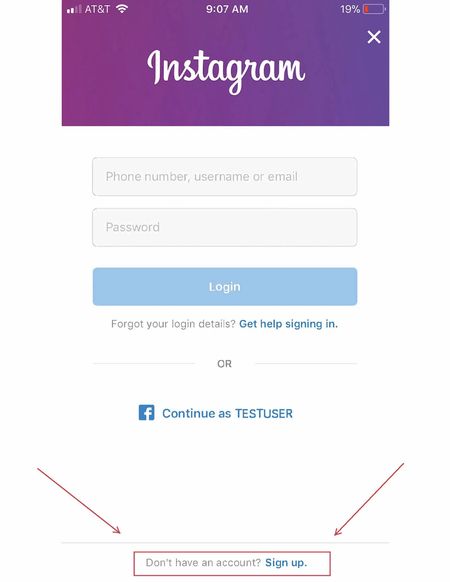 Step 2: Create an Instagram account
Sign up with your email address or your phone number. Create a strong password for your account. You can even log in with your existing Facebook account. You are advised to use your business email address to create the Instagram account.
Step 3: Select a username
Next, you will have to come up with a unique username that will help others find you easily. Click on "Next" and you are done.
Step 4: Switch to a business account
After you are done creating your Instagram account, you have to switch to the business account.
Go to your Settings and click on "Account." Then click on "Switch to Professional Account."
Select a category that suits your business description. Then select "Business."If you are a content creator, choose "Creator."
Tada! Your Instagram Business profile is created.
Step 5: Build your Business Profile
After creating your business account, build your profile to suit the fundamentals of your business. Your profile is the first thing a user will see when they visit your page. Build your account to represent your brand image successfully. Here is a simple guide with some tips to optimize your business profile.
Brand name: Use a name that syncs with your business and something with which your customers can relate.
Bio: The Instagram bio is what describes your business. Write a catchy one-liner about your business or your product to let your followers know what your brand offers. You can also add your website link with a Call to Action button.
Display picture: The profile picture for your business is an important aspect. Use an alluring photo to attract attention. You can also use your brand's logo to establish your brand's identity.
Insta handle: Your username is your Insta handle, which helps people to search for you. It starts with a "@" sign. Keep your handle concise for your audience to find it quickly.
Contact information: Don't forget to mention your business address, contact number, email id, and other relevant contact information. People like those businesses which are easily discoverable and easily contactable, rather than the ones which are too discreet.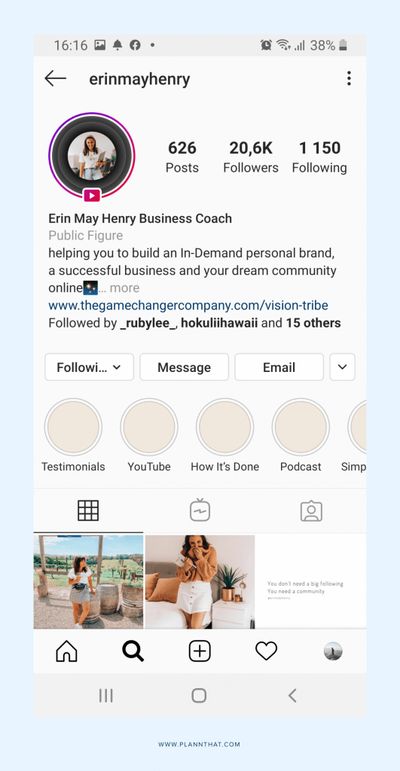 Filters and color palette: Instagram offers an array of filters for your selection. Try using consistent filters for your posts. People can quickly recognize your brand if you set a specific color palette and filters.
Customize hashtags: Make your own hashtag for your brand or product line. When someone searches for the hashtag, all your brand posts and products will appear in the search results. Also, use relevant hashtags for trending topics or occasions, like #thanksgiving, #christmasshopping.
Display professionalism in your posts: Use exciting and fun content, but remember that it should be professional and not offensive to anyone. Every business needs to maintain a certain set of standards for its content.
Story Highlights: Since Instagram Stories disappear after 24 hours, keep the best of them in the Highlights section. It gives your audience a quick look into your products and services.
Step 6: Set up sub-categories
Sub-categories help your audience easily find your brand easily. Choose an option that perfectly defines your business.
Some of the options are:
Music
Blogs
Websites
Books
Magazines
Products
Step 7: Invite your friends
To strengthen your Instagram presence, you need to benefit from all the work you have done so far. How do you do that?
Well, spread the word far and wide. Start with your friends and family!
If you click on 'Invite Facebook Friends' from the settings, then everyone in your Facebook network will get a notification that will inform them about your Instagram business profile.
The more contacts you have, the more credibility it will give to your brand. So, for that, you might also want to make use of 'Invite friends' to get access to other networks like Twitter or Gmail.
Instagram Business Profile Best Practices
1. Fill up your gallery and build your brand
As soon as your profile is completed, you need to start filling up your gallery with eye-catching pictures. We all know that Instagram has the potential to completely modify an old picture to a fresh one with the help of filters. You don't need to be a professional to drive customers in.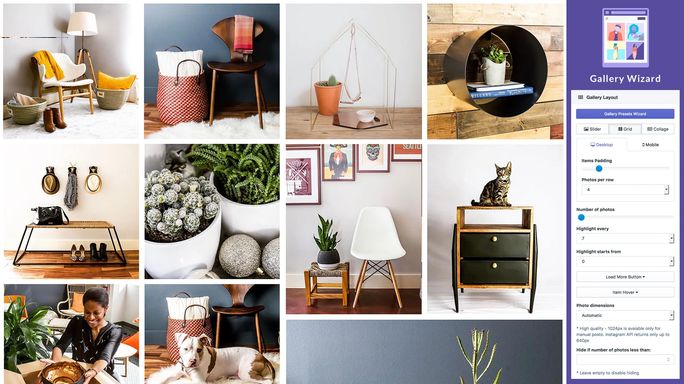 2. Use Instagram Stories
Around 500 million accounts use Instagram Stories daily. Since Instagram stories consist of short videos or images that only last for 24 hours, you can use this method to connect with your customers by creating some short comical, or engaging videos for your stories. Its placement on the top with an illuminating circle makes it an unmissable feature when a user opens the Instagram app.
How to keep up with the massive deluge of Instagram Stories daily being uploaded online? It's possible with a little help.
Go for an all-rounder scheduling tool like SocialPilot to automate the process of publishing Instagram Stories directly. You can effortlessly schedule Stories ahead of time, streamlining the management of all your Instagram client accounts.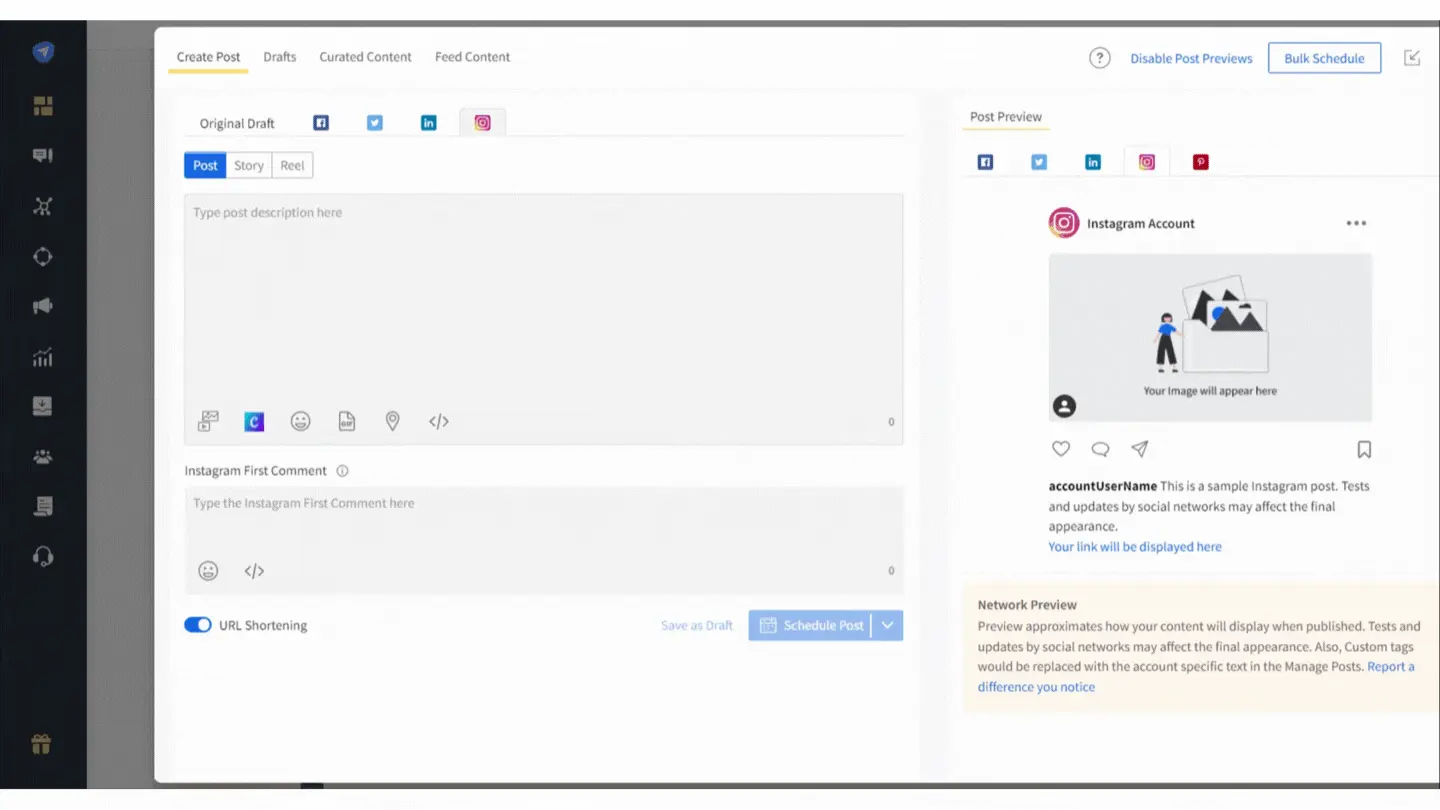 3. Always use captions and hashtags
Make sure to use a short caption with pertinent hashtags which are somewhere related to your post. Using the right hashtags holds immense importance for improving the discoverability of your posts as, through them, millions of active users can find your content by a simple hashtag search. Instagram allows only 30 hashtags per post.
4. Start following people and other businesses
Once you have made your profile and posted a couple of your content pieces, take some time to follow other Instagram accounts so that they can also follow you back.
Instagram will show you all of your acquaintances' Instagram accounts if they are present in your phone's contact list. If you invite your Facebook friends, you can follow them back as well. Start following other profiles and businesses and try to comment on their posts. This promotes the visibility of your own business profile.
5. Describe your business story
You need to communicate the real purpose of your business and make sure you put it out in your posts. If you are an insurance agent or a real estate agent, you can use your account to highlight the various risk factors one can cover using insurances and how you can help them select the right insurance plan for them.
Get Down to Business
Instagram is the place to be for every business. With over a billion users, 90% of whom follow at least one business account, Instagram offers an ocean full of business opportunities for marketers.
So, wait? Create your business account and get started now!
However, ensure that you create a detailed content calendar before you start uploading content. Using a content calendar ensures that you post consistently. It also has the spiral-down effect of ensuring consistent brand messaging and visuals in all your posts, as you know in advance when you are supposed to post and can accordingly allot time for thorough editing and checks.
SocialPilot provides a range of tools to optimize your marketing efforts, including a powerful content calendar tool suitable for your Instagram marketing strategies. Visit SocialPilot to know more about its content calendar and other tools.