Businesses around the world are getting proven results by using Instagram. Be it a brand or a small business owner – all are using Instagram to grow their business.
Why is it so? You may ask. It's because Instagram is an extremely versatile and powerful marketing tool, and it's not only us saying that. Businesses across the board feel so and thus prefer using Instagram for their social media marketing.
Instagram is no longer just a photo-sharing app. It has added many features to help businesses market and sell directly through the app. Customers respond much better to visuals than text, which makes Instagram a hub for marketing opportunities.
Your customers will surely want to follow you on Instagram. It might be through hashtags, your brand's name, or even your business's location. If they can't discover you on the platform, they'll have a bad experience, or worse, they'll go to your competitors.
Because it's so easy to browse, the platform keeps the consumers glued to it for an extended period and boosts your chances of receiving more likes and comments.
There are several more features and benefits that make Instagram attractive for large and small businesses alike. Read on to know about the benefits of using Instagram for business and how you can use them to your advantage.
Let's go!
Potential of Instagram for Business
Instagram is not just another photo-sharing app. It has much more to offer – not just to individuals but to businesses as well. It frequently adds new features, which greatly help brands in marketing and selling their products.
Some benefits that businesses get by being on Instagram are:
1. Reach out to more people: Instagram has over 1.15 billion active users with approximately one billion monthly active users. With that many eyes on the screen, there is no limit to how far a company can go with a good Instagram strategy.
2. Get brand followers: 90% of Instagram users follow at least one business account. No wonder more than 200 million businesses have a presence on Instagram. Phew!
3. Preferred by influencers: A trusted influencer can boost your company's sales by increasing return on investment and gaining access to audiences you wouldn't otherwise reach. So, it makes sense to use a platform that is preferred by a majority of influencers.
Influencers prefer Instagram due to its convenience, reach, and wide variety of features offered by it to its users. If you hire a well-known influencer, they can spread the word about your brand or product to millions of people in just a few days.
4. Thrive irrespective of size: If you are just starting your business and want to showcase your products, then Instagram is the perfect place to showcase them. Even if you are an established brand, you can leverage Instagram to increase awareness and engagement.
5. Interact with customers: Instagram provides a place where you get to interact with your customers daily and get their valuable feedback. As your customers are just a DM away, you can build trusting relations with your customers by interacting with them and handling their feedback.
6. Showcase your products and services: 83% of users use Instagram to discover new products or services, and 80% use it to finalize their purchase decision. If you make a comprehensive Instagram strategy by including the host of features offered by Instagram, you can easily place your products at the top of your customers' minds.
7. Observe your competitors: You can also use Instagram to watch your competitors marketing efforts and strategies. Keep an eye on how frequently they post, what type of content they focus on, and how they engage with their followers. You can keep this in mind while crafting your social media marketing strategy.
8. Use features to reach a new audience: Instagram has many features that businesses can use to reach new audiences. For example, Instagram has the hashtags feature that enables your brand to be discovered even by non-followers. Non-followers can discover your posts if they search for that particular hashtag or follow that hashtag.
Another great feature is Reels that you can use to discover new accounts and reach more people. Instagram launches many new features from time to time. Businesses can make the most of it to get new customers.
9. Make brand ambassadors: You can expect some of your customers to become the biggest cheerleaders for your brand if you have given them an interactive and engaging Instagram experience.To earn your customer's loyalty, you should constantly engage with them and improve your services according to their feedback and reviews. People trust shout-outs and online reviews written by other customers as much as they trust recommendations from personal contacts.
Few things could satisfy a customer more than being mentioned by their favorite brand. You can make that happen pretty easily by mentioning them in your Instagram posts. Or you could tag customers' profiles to your images directly. It's the perfect way to personalize your content for your customers.
Want to know a hassle-free way to perform Instagram image tagging for multiple client accounts?
Use SocialPilot to add multiple public profile tags to your images while scheduling posts way ahead of time. You can tag up to 9 tags anywhere on your image post directly from the tool, so you don't have to worry about going back to Instagram to tag your published posts.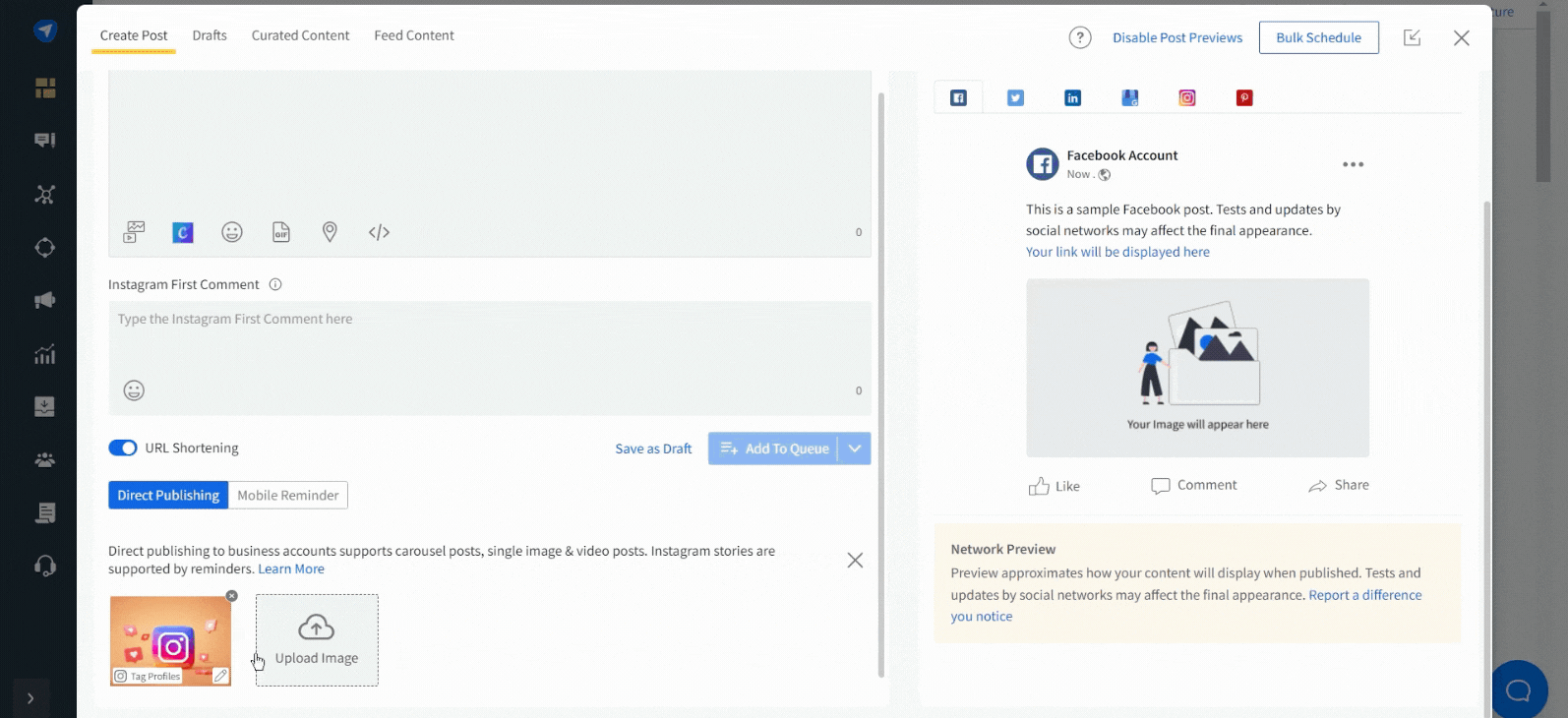 10. Learn about customer likes and dislikes: You can learn a lot about your customers through the type of content they share on Instagram. You can understand their preferences and discover what they like through their posts and feedback. Such inputs help in designing new products and future marketing strategies.
After everything you've seen so far, it's easy to conclude that Instagram is a great sales generator for your company. Instagram can help you raise brand awareness, generate leads, build customer loyalty, and ultimately drive sales.
Benefits of Having a Business Account on Instagram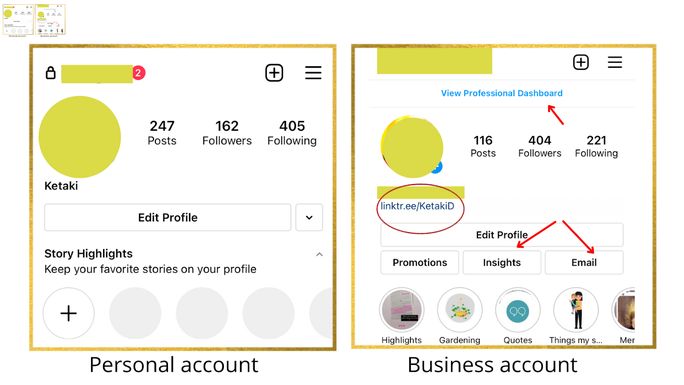 A business account has several advanced features which are not available for personal accounts, such as Instagram Insights, which help you understand your customers and drive more traffic to your website.
Here are the benefits of a business account:
1. You can schedule posts:
Business accounts can plan and schedule their posts in advance with the help of third-party scheduling apps like SocialPilot. It helps in planning a consistent schedule to keep your audience engaged with your content. Plan and publish your content in a couple of clicks and save your time.
2. Bio gets an upgrade:
Your profile gets a professional look. Business profiles have the option of adding additional details, such as contact information. You can add your email address, phone number, and business address to connect with your customers.
3. Set up Shop:
Instagram Shop is a customizable storefront allowing people to shop directly on business profile pages without leaving the app. To set up a shop, you need to have a business account on Instagram.
4. Access to Insights:
Instagram business accounts have access to built-in insights about your account and its performance. Insights give you an idea about whether the content that you are sharing is working or not. It gives details about Accounts reached, Impressions, and Interactions on a particular post. These metrics offer an opportunity to analyze your profile's success and performance and optimize your strategy if needed.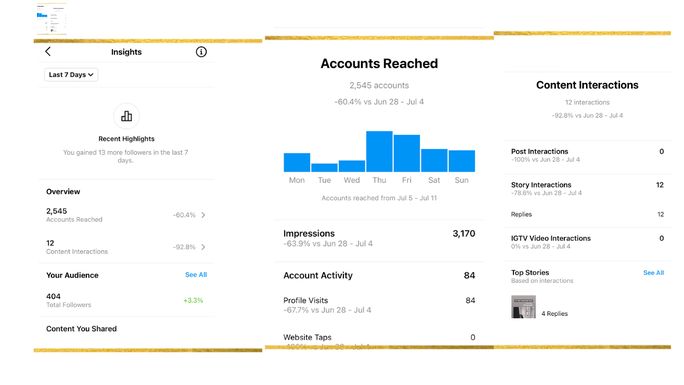 5. Advertising Options:
Instagram ads are a great way to show your products to a larger audience who might not even know about your brand.
However, you need an Instagram business account to use the advertising features of Instagram. The account has to be connected to your Facebook page as Instagram ads are created through Facebook's ad manager. If you cannot reach your target audience then paid ads can help you reach them and grow your following.
6. Branded content tags:
Did you know that 130 million people tap to reveal product tags in shopping posts each month? With your business account, you can turn your feed into an online shop. Shoppable posts allow businesses to add tags to the products in posts with links that have a product description, price, and an option to shop now or save for later.
7. Quick reply:
Creating an Instagram business account gives you the option of setting quick replies for your Instagram DM. Quick replies are pre-written answers to the most frequently asked questions by customers. These are connected to a shortcut word. Type in your shortcut word, and the autoreply will pop up. This tool saves time. Your business account also gives you an option to categorize your DM. This way, you can keep track of the most important leads.
8. Add links to Instagram Stories:
You need more than 10k followers to get this feature activated. With this feature, you can add one URL to your Instagram Story. It can be the URL of your website, your blog, or whichever page you want the viewer to visit. It improves the chances of action by the users as they have the option to swipe up and open the link in the Story itself.
Ready to take your business to new heights?
Steps to set up your Instagram business account
Step1: Download the Instagram App on your smartphone or visit the Instagram website using your browser.
Step 2: Click Sign Up.
Step 3: Enter your email address, preferably the one you use for your business. In case you have a business account on Facebook, you can log in through Facebook.
Step 4: Choose a Username and Password.
Step 5: You have created a "personal account" which needs to be converted into a business one.
Convert your "Personal account" to 'Business account"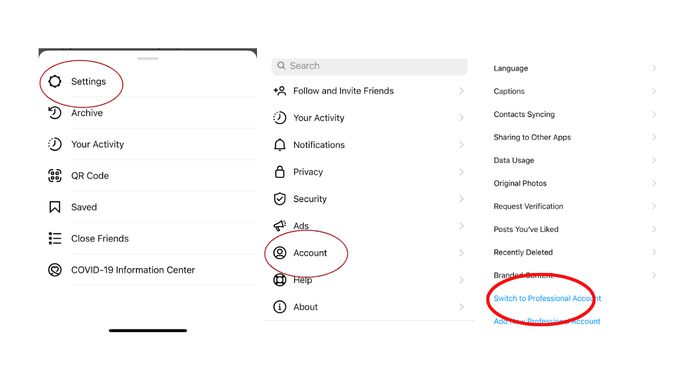 Step 6: Go to your profile and select the Main Menu on the top right corner of your profile.
Step 7: Tap Settings and Select Account. 
Step 8: Tap Switch to Professional account.
Step 9: Select Business.
Step 10: Connect to your business Facebook page (optional.)
Step 11: Enter the contact details of your business.
Step 12: Tap Done.
Instagram Features for Effective Marketing
1. Use hashtags
Hashtags are used by businesses to get new clients and expand their online presence. They help in the identification and filtering of similar posts. Users searching for a hashtag you have used may find your account and engage with it, resulting in new followers and prospective customers.
Make a hashtag that is unique to your business or brand. Your hashtag will become your business tag, so make sure it's easy to use and remember. It will connect all of your company's posts across Instagram, allowing customers to interact with you. The goal of hashtags is to get more people to interact with your account, so make sure the hashtags you select are relevant to your target audience.
2. Add professional-looking photos:
It's essential to share visually appealing photos and videos. Always try to create an attractive visual look for your posts that are fun and professional. Do not let the fun element transcend into content that crosses the limits of professionalism unless, of course, it's part of your strategy.
Another important aspect of your strategy is to ensure that users can quickly recognize your posts. Create a color palette that your followers will immediately recognize when they see your photos in their feed. You can further enhance the functionality and engagement potential of your posts by tagging other users, writing a compelling caption, and adding location to your pictures.
3. Actively use DMs and comments:
It's important to interact and engage with your audience on Instagram. Ensure you promptly respond to DMs, comments, and mentions of your business and proactively address all feedback and criticism. Actively engaging with your audience motivates them to engage with you further and drives up the customer satisfaction meter.
You can use DMs to promote your business by sending out special offers and discounts to your loyal customers and collaborating with influencers and other brands for sponsorship and cross-promotional activities.
4. Use Instagram Stories: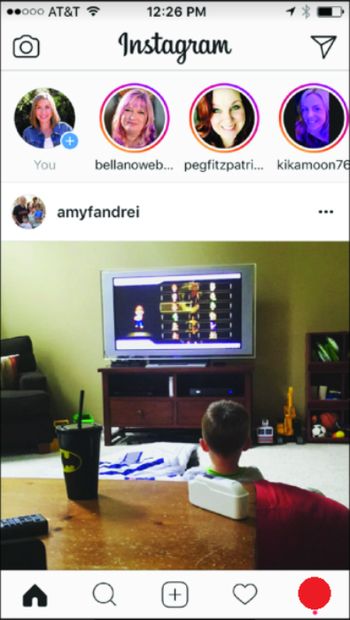 Instagram Stories are very popular among users. 50% of users have visited a website to purchase a product after seeing that product in Stories. Make use of that information to maximize sales.
You can share recorded videos, still photos, live videos, boomerangs, and basic text on Instagram Stories. You may also include stickers such as your location, temperature, user tags, and hashtags. The polls, questions, and sliding bars stickers make it easy to communicate with your users and receive feedback. Stories Highlights, which stay on your profile, are another way to draw attention to your brand. Now, brands can tag products in Stories as well. This is a great way to showcase your product in action.
Posting Stories regularly when handling multiple Instagram profiles for various clients might take a toll on the quality of your content. But why worry when you can automate the whole thing?.
Use an Instagram scheduling tool like SocialPilot and publish your Insta-Stories on the go. Create your content with a video or an image, select a time and profile to publish, and leave the rest on the tool.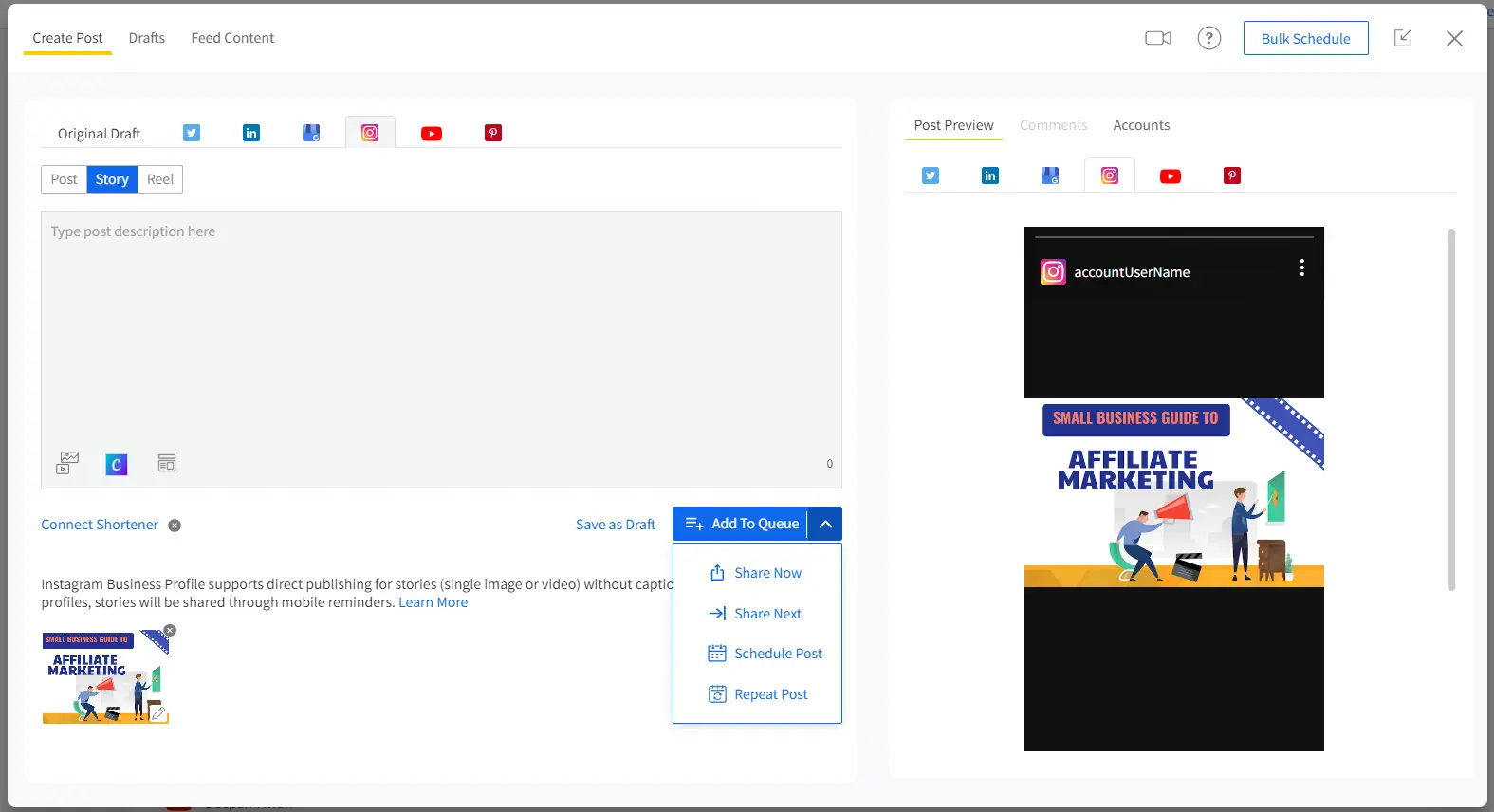 5. Use video features:
Through the Instagram Live feature, you can build brand authenticity and transparency by hosting live Q&A, Behind the Scene sessions, and interviews. You can also use Instagram Live to launch your products and services and generate much-needed buzz.
There's also the IGTV feature to share videos of upto 60 minutes in length with your audience. With IGTV videos, you can share videos regarding how to use your products, brand documentaries, and whatnot.
6. Turn existing posts into Ads:
Now, businesses can turn their organic posts into ads using the Ads manager. Instead of creating new ads, Instagram allows you to use your existing content and repurpose it as ads to reach out to your target audience. You can use your top-performing Instagram posts and convert them into ads to promote your brand.
7. Receive push notifications:
An integral part of using Instagram is to follow other accounts, track competition, and build connections. You can switch on push notifications for accounts that you want to track constantly.
With the notifications on, you will receive a ping whenever that account makes a post. To turn on push notifications, go to the profile you want notifications from, then click on the three dots visible on the right and select "Turn on Post Notifications."
Do you want your followers to get notifications when you post? Give them a reminder in Stories to turn their notifications on to see your posts without fail.
Top Performance Metrics to Analyze Your Instagram Performance
All of your hashtag strategies and Instagram Story posts will be for nothing if you aren't tracking your results. Use Instagram's analytics tool, Instagram Insights, to analyze how each post is performing. Click "see insights" under each post to discover your performance metrics. Keep track of your numbers and use them in your content planning.
Here are some of the most important metrics you should monitor to gauge the effectiveness of your posts:
1. Engagement rate:
The volume of likes, shares, and comments that you get on your posts helps you to determine if the content you are sharing is effectively working or not. During the early stages of building your Instagram presence, one of the most significant metrics is comments.
Take cues from the type of feedback you get on your postings and respond to it. It's one of the most effective techniques to develop a relationship with your followers and increase your account's engagement rate. You can read more about engagement rate calculation for the optimum engagement rate.
2. Impressions:
It's the total number of times the audience has viewed your post or Story.  It includes even those posts which did not receive any comments or likes. You can review the data to see how well you're promoting your content on Instagram.
3. Number of followers:
The pattern in which your follower count changes over time is crucial in determining your Instagram performance. It's easy to figure out how many new followers you've gained. Getting the first 10k followers is time-consuming, so do not worry if you struggle in the early days.
4. Click-throughs from bio link:
The link in your bio is a great place to encourage people to visit your website. Keep an eye on the number of people who click the bio link containing your website URL. It will give you a sense of how many of your followers are interested in your products or services.
5. Trending hashtags: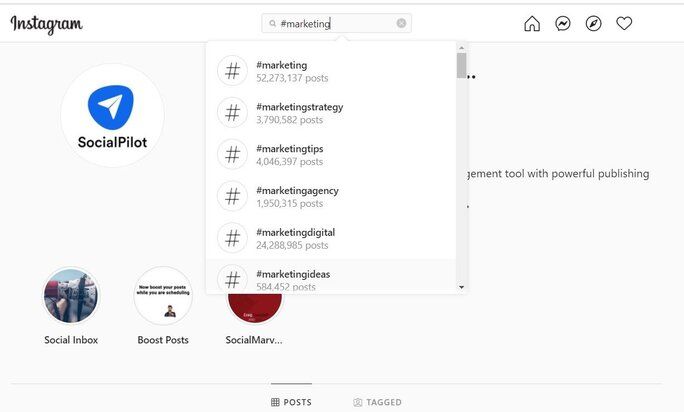 To post more valuable content as much as possible, make a list of all the hashtags that receive the greatest engagement. Your account should receive more engagement if you use hashtags with the most followers. You can check the number of impressions received via hashtags in Instagram Insights.
Using the trending hashtags should ideally increase the number of impressions, but if it does not, it indicates that those hashtags are not the right fit for your post and that you should optimize your hashtags strategy.
Schedule and Get Started Now!
More marketers are using Instagram than ever before, and if you don't join this powerful social media network, you're ignoring millions of potential customers. Develop a sound social media strategy before embarking on your Instagram strategy and ensure you post consistently.
With various social media platforms being used for digital marketing, it can often be difficult to keep track of your posting schedule across the various platforms. In such times, it is wise to use modern, technologically-driven social media scheduling tools like those provided by SocialPilot.
SocialPilot provides a range of social media marketing tools, such as social media scheduling and content calendar, that you can use to optimize your marketing efforts and achieve better results. Visit SocialPilot to know more!