Social media is a channel that opens up an ocean of opportunity for businesses. It not only promises endless avenues for them but also delivers on those promises. But as the old adage goes– "there is no free lunch". You have to create an effective strategy to make social media platforms successfully work for your business. Using a sure-footed strategy, it can definitely give the much-needed push for your products and solutions.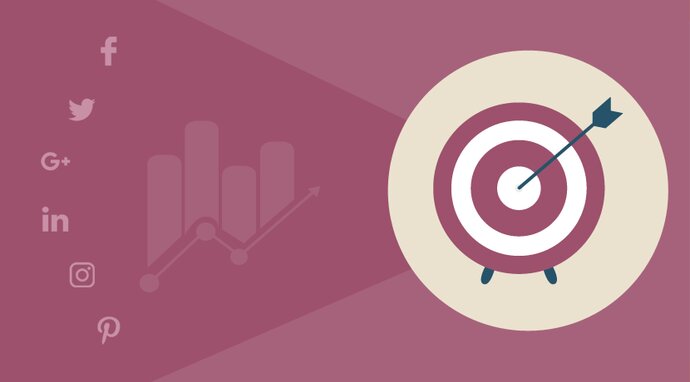 Simply, it helps to build your brand and make it reach to millions of your target audience. Here are some simple and straightforward tips for an impeccable social media strategy for your business.
1. Define Your Business Goals
Identifying the primary and secondary goals of your business is the very first step towards a perfect strategy of social media. Just do a quick round up of some basic questions.
"What do you want from your business?"
"Which part of the audience do you want to reach out to?"
"How do you intend to engage them and interact with them?"
Take into consideration your marketing objectives. This includes all the leads and sales that you have to generate in order to reach the main goal of your business. Once you know your company's needs, you can easily use social media to its full potential to realize those goals. You can take the help of a business mentor for expert guidance on this.
2. Understand Your Target Audience
Any business is driven by sales profits and the sales profits are driven by the call-to-action taken by the targeted audience. It is essential that you identify who your potential customers or end-users are – what are their demographics, their habits and each and everything about them, which will help you connect to them.
Why I am saying this? Because, with all these details, you will be able to interact with them at the right time when needed. You can even interact with them on a one-to-one basis on social media platforms. Here is a guide to decode your target audience.
3. Analyze Your Competitors
Social media gives every business a level playing field. So, you might be under the impression that your strategy will be the best and will definitely give you the desired results. However, it is time for a reality check. Since every business now has some or the other kind of presence online, you have to sit up and take note of the strategy employed by your competitors. Study those who are successful so that you know what to do and can also learn what NOT to do. In a nutshell, keep a track of your competitor's activity on social media and incorporate some of their best points in your strategy.
4. Choose the Right Social Media Channels
One of the main follies that businesses do is create accounts on every social media platform that comes their way. They dive headlong into social networking sites, without assessing feasibility. This leads to nothing but wasting of time and resources. The solution here is to know which channels your target audience frequents and what sort of content you can use to grab their attention on different channels.
In the case of Pinterest, look at boards that are visited by your potential customers. If it is Twitter, then trending hashtags will help your cause. If you are targeting B2B customers or professionals, LinkedIn can be your best bet. In the null set, you first need to determine which channel is more fruitful and proceed to create accounts.
5. Develop a Compelling Content Strategy
When you have chosen the channel to promote your business, the most important factor comes to the forefront. It must be a well-etched content strategy. You must have relevant, interesting and timely content. With it, you can easily reach out to your prospective customers. You can interact with them and enhance your brand's visibility like never before. If needed, invest in a content team that constantly posts a variety of unique content (in terms of text, images, videos and podcasts) on various Social Media platforms.
You can learn more about content marketing from this recent blog post by SocialMediaExaminer founder Michael Stelzner explaining how business can grow with content.
6. Leverage a Social Media Management Tool
A Social media management tool is a productive tool for managing a number of accounts on social media platforms. There are a number of productive tools available on the market that will help you to strengthen your social media marketing activities.
SocialPilot is such tool that offers a unified dashboard to monitor and manage all Social Media accounts. You can get instant access to fresh content to post and schedule the posts in advance. Additionally, you can manage groups and even connect different accounts. It is obvious that this tool can help cut down on your resources, especially time and enhance your productivity. This article will explain you each different feature of this tool in more details.
After choosing the best social media management tool, you get to automate a lot of the activities on different platforms. As mentioned above, you can automate and bulk upload content at various intervals for all your accounts well in advance. Also, this helps you maintain a consistency in your posting frequencies and also allows you to spend more time in engaging and interacting with your target audience. In addition, social media automation can also help you to share the updates at the perfect time when your target audience is active. There are plenty of other tools like eClincher, Hootsuite that go way out of the budget. Here's a list of eClincher alternatives to look at for a cost-effective social media management.
7. Manage Resources Efficiently
Attractive images, Infographics and compelling videos are very important for better social media engagement. To produce such content, you will require an involvement of graphic designer, content marketers, creative people and video editing experts. As it involves different resources, managing them wisely can give best possible output for your social media campaign. Therefore, plan and then allocate your budget and resources for each of the activities you are going to carry out for your business. This will also help you determine the returns on your investment at the end of the day.
8. Create an Action Plan
When you have decided the budget and the resources for your social media and other activities, have an action plan ready to go ahead with your strategy. This includes giving new roles and responsibilities to your team members. Schedule out various tasks to be carried out by them and the applying a logistical methodology to these tasks will give you maximum benefits. Take the example of social media management tools. You can train some of the team members to use these tools and effectively handle various campaigns on different platforms. As a result, the rest of them can carry out other marketing tasks that equally need your attention.
9. Strike a Balance with Social Media Activity
The last tip is simply to not go overboard by carrying out excessive social media activities. Let me explain why. See, if you constantly post live Tweets from your Twitter account with relevant hashtags, what is the guarantee that your target audience will read them all and at the time of your publishing? The solution here is to post or schedule your posts at a time, when your target audience is most active on the platforms. It is also essential to curate the content for posting and offer them high-quality content that they actually look forward to on the platforms. In short, don't bombard them with too many irrelevant posts. However, send out limited and topical posts that lead them to take a call to action. This holds true for other activities as well.
These are some points that will surely help your business perform better on social media platforms. Know of any other tip for effectively creating a Social Media strategy? Let us know via your comments.