A hashtag is a metadata tag that is introduced by the hash symbol, '#.' They are widely used as user-generated tagging that facilitates cross-referencing of content and sharing a subject or theme.
After the hash symbol, it may include letters, digits, and underscores. However, using spaces is not allowed in it.
Hashtags can now be used on your favorite video streaming media platform, YouTube as well.
Worry not if you don't know how to hashtag on YouTube.
This blog will help you explore what hashtags on YouTube mean and how to add hashtags to YouTube videos efficiently.
What are YouTube Hashtags?
YouTube has now taken the marketing gimmick a notch higher by introducing the use of hashtags to fetch you more views.
Using hashtags on YouTube permit creators to quickly connect their content with other videos that share the same hashtag on the platform. They also allow viewers to quickly find similar content that shares the same hashtags.
For example, a search for the hashtag "#snowstorm" returns all posts tagged with that hashtag.
Previously, the blue wording above the YouTube video title would define a location, but the hashtags are an official source of categorizing your content on the platform. Hashtags are clickable; therefore, they are searchable on YouTube.
According to YouTube, hashtags can increase a video's chance of getting discovered on the platform. Hashtags on YouTube work similarly to Twitter and Facebook. When you click on a hashtag, it leads you to other posts with the same hashtag.
Is publishing videos for multiple YouTube channels stressing you out? You need SocialPilot!
Connect all your YouTube channels to a single dashboard with SocialPilot. Plan, organize, and execute your publishing calendar from one place. With SocialPilot, you can add your custom thumbnails, tags, and video descriptions with the right hashtags. You can also edit your privacy settings directly while scheduling your videos. SocialPilot automatically recognizes if your video is for Shorts or Feed, based on the duration and aspect ratio of your videos.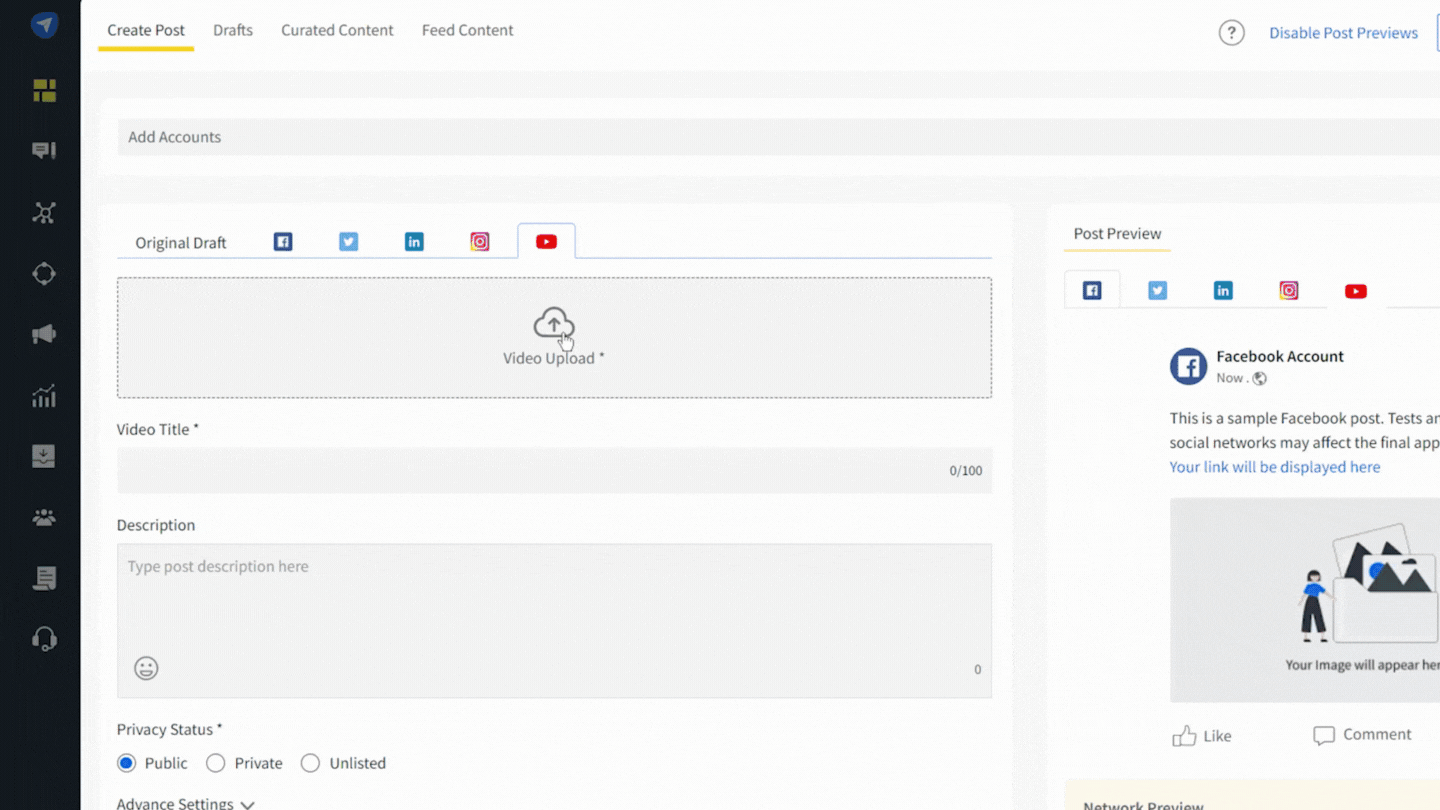 Where to Find YouTube Hashtags?
Hashtags are shown in two places on a YouTube video page. One is just above the video title, and the other is the video description box.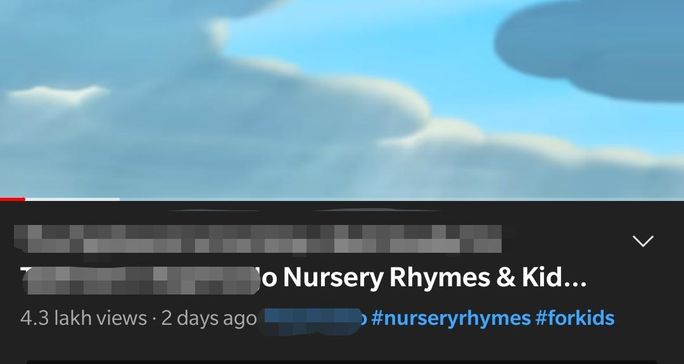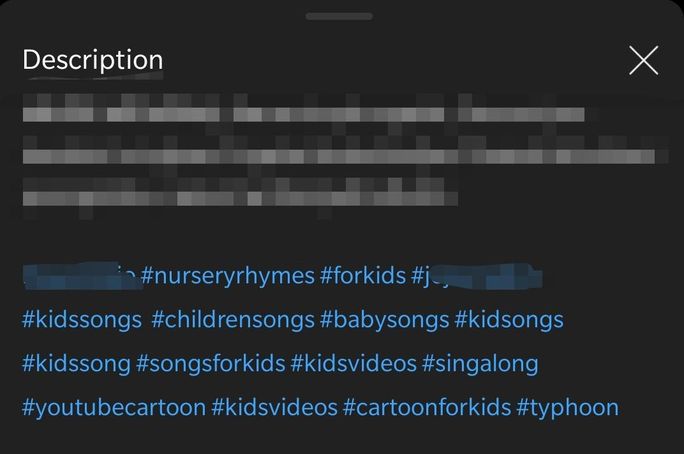 What do YouTube Hashtags Do?
The YouTube Creator Academy states that hashtags can improve your SEO and help you get more views in the following ways:
Hashtags can direct people to your video from different videos that use the same hashtag. For instance, you have just uploaded a video about fitness and added the hashtag #fitness to it. So when viewers click on other videos with the #fitness hashtag, there is a possibility that it will lead them to your video.
The audience often uses hashtags as their search keyword while exploring on YouTube. So, when you design your video around that hashtag, you can precede those hashtag hunts.
The hashtags, in a way, represent your content and help YouTube surmise your video content expertly, increasing the likelihood of getting found for similar hashtag searches.
For instance, hashtags like "#workout", "#diet", #cardio," and "#pilates" help YouTube understand that your video is about health and fitness. This allows YouTube to rank your video and make it appear in similar hashtag searches.
Besides these benefits, hashtags are an intelligent way to string videos from your channel together without a playlist.
However, hashtags aren't going to result in more views magically. There are a lot of factors that lead to your content's success on YouTube.
YouTube has claimed that hashtags may not guarantee success but can help you get more views.
How to Add Hashtags to YouTube Videos?
YouTube provides you with two different ways to add hashtags to your videos.
Firstly, you can add your hashtags to the video title. These hashtags will appear in blue just above your video's title, and they are clickable. So, when your audience clicks on the hashtag links, YouTube will direct them to a list of videos with the same hashtag.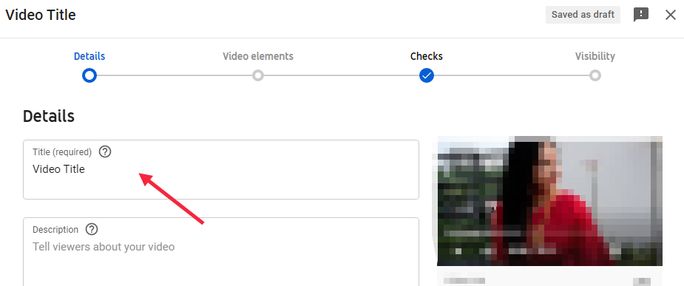 Secondly, you can put hashtags inside the video description box. Supposedly, you missed adding the hashtags to your title; YouTube will select the first three hashtags that you use in your video description and display them above your video title.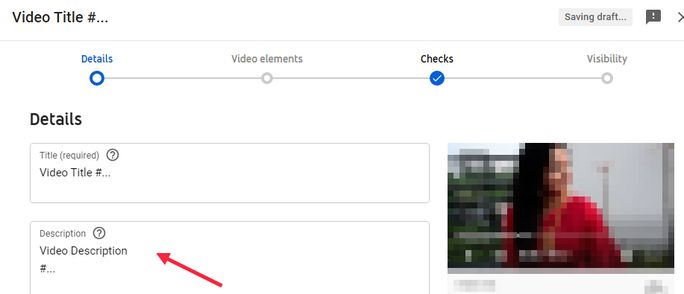 Finding an Appropriate Hashtag for Your YouTube Video
Discovering a suitable hashtag for your YouTube can be tiresome at times. But, don't worry. Here are a few quick tips for you to find the right hashtags for your YouTube videos:
Find what's trending: Browse through the videos that are trending on YouTube to see what type of content the viewers are most interested in at present.

Make sure that you concentrate on the trending videos on topics that you cover. Then, select the appropriate hashtags for your videos.

Filter videos: Use the filter "upload date this week" to find the videos that are trending at the moment. Supposedly, you run a YouTube channel about fitness and diet. When you search for "fitness" on YouTube, you will get search results that include both old and new videos.

Select the "upload date" filter to the current week or month to narrow it down to only the recent trending videos. Then you can focus on a handful of recent videos and research the hashtags used to select your hashtags appropriately.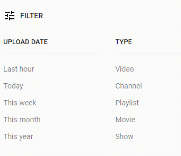 Views on videos: Make sure that you check those videos that have moderately good views on them. So, you need to find related videos to your content, check the hashtags used in it, and consider adding those hashtags to your video.

You can also look up any channel with similar content to yours and find their best-performing videos. Now, use some of the relevant hashtags in your videos.

For example, your YouTube channel focuses on gadgets, and you see a million views on your favorite gadget reviewer's video. So, you can consider using some of the hashtags from that video.

YouTube Suggest: This is a wonderful accessory provided by YouTube to the users. The YouTube suggestion helps the users to find the most popular topics and trending hashtags promptly.

You just need to type in "#" in the search bar, and it will show you the most popular hashtags on YouTube right now.

This manicured search will help you select the content for your video and the hashtags to go along with it.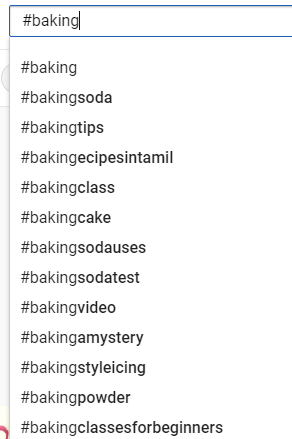 Having trouble finding appropriate hashtags for your Youtube videos?
Leave your worries behind and auto-generate your Youtube hashtags with SocialPilot's AI Assistant. Easily generate multiple hashtags and descriptions for your Youtube video content using the Youtube-specific prompt template and schedule them for publishing. Quickly streamlines your content creation process and enhances your video's visibility and reach.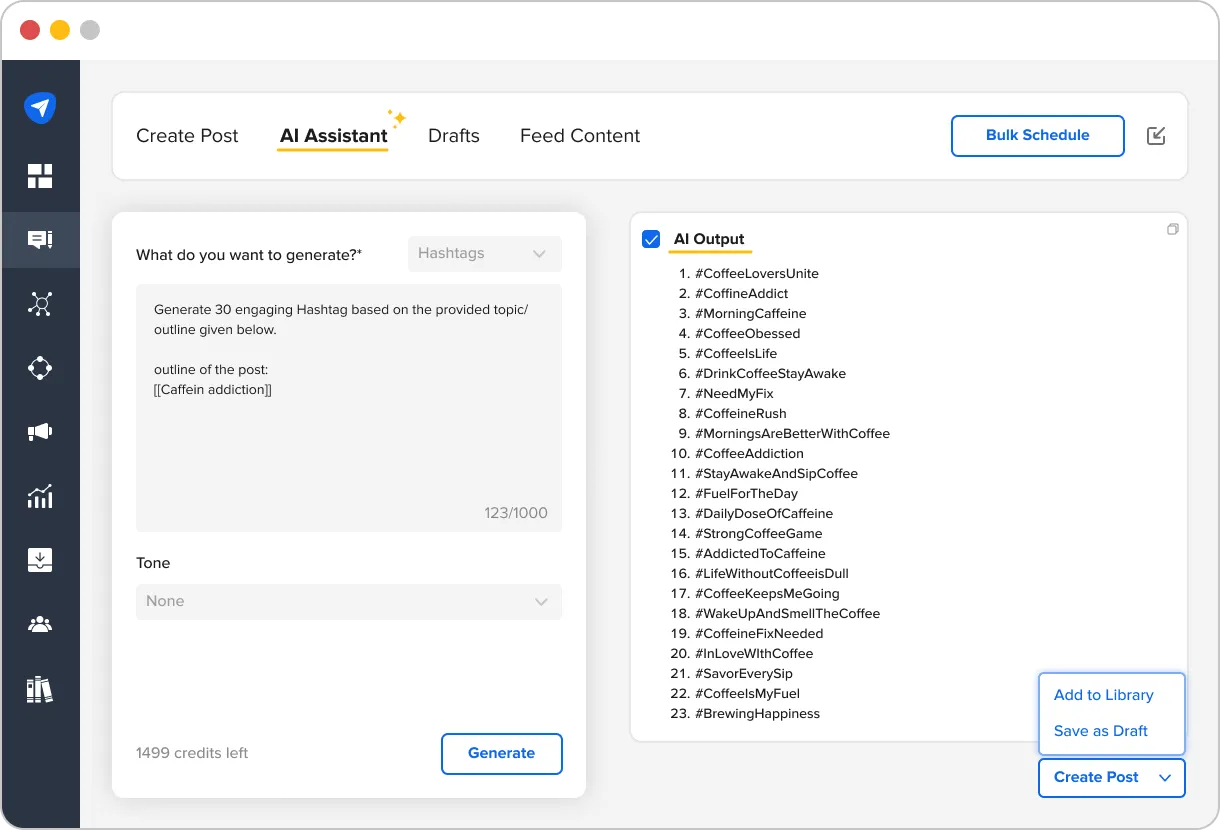 Drawbacks of YouTube Hashtags
As the three hashtags that are prominently displayed just below your video are clickable, it can send people away from your video and hurt your audience's retention capability.
These blue links often tempt the viewers to click on one of those hashtags. The hashtags can often take your audience to someone else's video and backfire on your channel if not used strategically.
To combat this pressing issue, try to create a branded hashtag for your YouTube channel. Use it to take people on search results that are governed by your videos and not videos from other rival channels.
For example, Chef Gordon Ramsay uses "#GordonRamsay" as one of the three leading hashtags in his YouTube videos. So, when you click on that hashtag, you get a search list of more videos from his channel.
Through this thoughtfully placed hashtag, you can increase your audience's session time on your YouTube channel.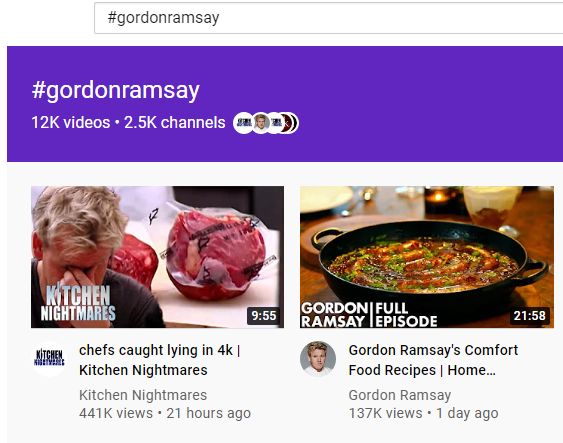 Tips to Use YouTube Hashtags
YouTube has some strict community guidelines for using hashtags. If you fail to stick by those standards, your hashtags might not be displayed, or the team will likely remove your video.
While using hashtags in your YouTube videos, it is crucial to keep the following pointers provided by YouTube in mind.
Don't use spaces: YouTube hashtags don't contain any spaces. If you want to use two words or a phrase in your hashtag, you will have to join them together. It can be written as either #SnowyWinter or #snowywinter.
Don't go overboard with hashtags: YouTube doesn't allow users to add more than 15 hashtags in a single video. If you use hashtags in excess, YouTube will ignore all of them. Limit your hashtag usage to yield better results.
Don't mislead the audience: Avoid using hashtags that are not related to your video content. YouTube will remove your video if you use misleading hashtags.
Harassment: YouTube is pretty strict when it comes to this policy. You should never use hashtags with the intent of harassing, threatening, humiliating, intimidating, or cyberbullying any group or individual.
No hate speech: Never use hashtags in your videos that are racist, sexist, or derogatory. Refrain from using hashtags that promote violence and hatred against a group or individual. If you violate this policy, YouTube will remove your video instantly.
Sexual content: YouTube doesn't tolerate any explicit or sexual hashtags. Never use sexually provocative hashtags or your video will be removed.
Refrain from using vulgar language: Never use obscene or abusive terms in your hashtags. Otherwise, YouTube will assign an age restriction on your video or simply remove it.
Non-Hashtags: YouTube discourages using ordinary narrative tags or repetitive sentences in your video's description. This could result in a penalty or removal of your video.
The ideal practice should be to use hashtags that are related to your video. Else, you can get penalized for violating YouTube's "misleading metadata" policy. So even if you are tempted to loop a trending hashtag to your video, be cautious and use only relevant hashtags.
Ace the Game of Hashtags!
Hashtags can be very effective in getting user engagement, provided you have identified an effective social media strategy. Always aim to find hashtags that are already in use.
Never overuse hashtags in your videos, as they appear to be spam. Nothing can stop you if you can create your own hashtags and make them viral.
Use your tailored hashtags in all your videos to enhance the probability of getting discovered, as the YouTube algorithm looks for similar patterns.
Hashtags are easy to use, non-time-consuming, and could arbitrarily impact your content's success. Therefore, providing a positive effect on your video's searchability, YouTube SEO, and overall rankings.
Using the right social media marketing tool is a must if you aim to manage your YouTube channel and improve your reach. Try out SocialPilot to execute the posting calendars for all your YouTube channels from a single dashboard.