With the changing times, the consumption needs of internet users are also evolving. People want to consume more content in less time.
TikTok, Instagram Reels, and now YouTube Shorts came due to this new demand.
If we specifically talk about YouTube Shorts, you can add them to the arsenal of your content marketing campaign to speed up your growth.
Just to give you a brief idea, 15 billion Shorts are viewed daily.
A strong YouTube Shorts strategy can help you attract millions of subscribers in no time compared to your regular YouTube video content.
Why?
Because it's new, people love consuming short videos, and the algorithm is also helping boost the reach of YouTube Shorts.
But how to get more views on YouTube Shorts using the massive opportunity they bring for your business?
What are the tips and tricks to using Shorts?
Without wasting any time, let's understand how to grow YouTube channel with the help of these Youtube Shorts.
The short and sweet version?
SocialPilot makes it easy to
schedule YouTube Shorts.
What are YouTube Shorts?
As stated by YouTube, Shorts are the way to engage and connect with a new audience on the platform by using your smartphone and the power of the Shorts camera in the YouTube app.
Shorts are short-form videos up to 60 seconds long and help you catch the audience's attention more quickly and easily.
Available worldwide, any content creator can use Shorts for its aggressive organic reach and skyrocket YouTube channel engagement.
YouTube Shorts also provides the creators with its audio library to add an audio clip or song for personal, non-commercial, and entertainment purposes only.
You only have the limit of adding a 15-second clip if you choose the YouTube audio library.
But if it's focused on the audience's attention for non-commercial purposes, how can you use YouTube Shorts strategy to benefit a business?
Let's find out.
Why do you need YouTube Shorts?
If you run a YouTube business channel, you already know how difficult it is to grow your subscribers. The market is becoming saturated as the big guns cater to most of the audience.
With the introduction of YouTube Shorts, content creators have a golden opportunity to scale their YouTube channel growth and boost their engagement rate.
When any marketer asks "how to grow your Youtube channel," YouTube Shorts is the perfect answer! It can help you attract new subscribers more effectively and efficiently than any other marketing strategy on YouTube.
Even because of its newness, YouTube wants to grow this segment and make more people aware of YouTube Shorts, so that algorithm also helps the creators to boost their organic reach.
YouTube Shorts has one of the best organic reaches on the platform. If you know how to viral a Short video on YouTube, nothing can stop an increase in your engagement numbers. For this, you will have to make it engaging with all the SEO-focused tags and keywords.
But as a business, you got three options:
Either focus completely on your YouTube Shorts strategy and create a Shorts-oriented channel
Completely ignore Shorts and carry on the regular YouTube content creation practice
Have the fusion of both the elements
Have the fusion of both the elements and think about how to get more views on YouTube Shorts and normal videos
The third one is the most ideal of these three choices because if you focus entirely only on YouTube Shorts, you'll no doubt gain engagement, your numbers will take a bump, but you can't monetize any Shorts videos. You can't earn anything from Shorts.
YouTube rolled out a $100 million Shorts fund for creators to make more Shorts in 2022 and 2023, but only a few countries fall under the category to receive these funds.
Brazil
India
Indonesia
Japan
Mexico
Nigeria
Russia
South America
UK
USA
YouTube will roll out to more counties in the future. But remember, this creator fund is not part of the YouTube partner program, so YouTube will contact you if they feel like you fall within the eligibility criteria, and you can receive funds anywhere between $100 and $10000 each month. The amount will depend on the performance of your Shorts and the geographical location.
On the other hand, if you choose to ignore Shorts completely, you'll miss out on the magic of the Shorts algorithm that can help you scale your channel and achieve your goals.
So we are left with the third option which can cover the drawbacks of the first two. You use Shorts to scale your engagements, quickly reach out to new audiences, and channel that audience towards your long-form valuable content.
But you will notice while implementing your youtube shorts strategy that it is not as easy as it sounds.
You need to be aware of all the ins and outs of YouTube Shorts to extract the most fruitful results.
Don't worry; we got you covered.
We have filtered down some of the best tips and tactics you can use with YouTube Shorts so that you can scale your channel growth and outshine your competitors easily.
7 Tips about YouTube Shorts You Need to Know
1. Determine the length
The recommended duration of the Shorts is up to 60 seconds, but you need to understand that it's not compulsory to use the entire minute duration.
Your focus should be on delivering your message as concisely as possible and valuing your viewer's time. The example below shows how a popular Shorts channel named Block Facts only posts 27-second videos and gains millions of views.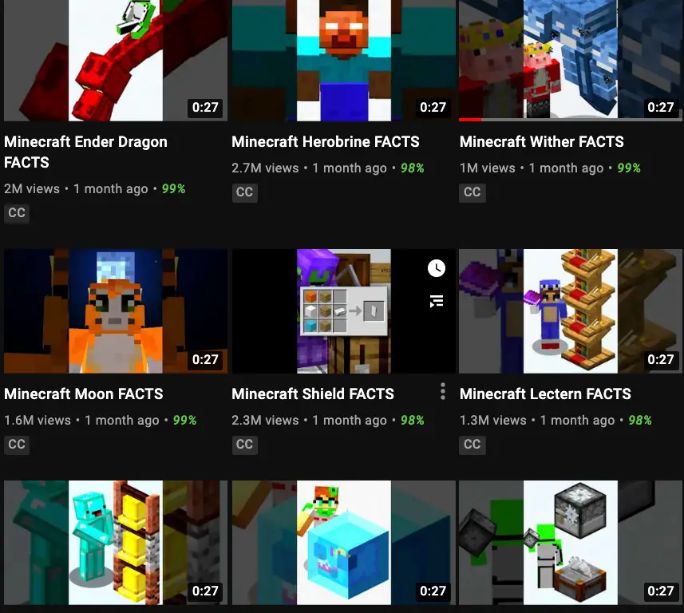 You need to ask two questions while setting up the length of your YouTube Shorts:
How much time do you need to make your point in the video?
Is there any part of the content you can eliminate or cut to minimize the viewing time and maximize the effect?
Once you answer these questions, you'll automatically tailor your content in the most compact form, thus increasing the effectiveness of your content.
2. Make Valuable Shorts
You don't want just to post random content with your Shorts; it needs to be precise, short, and more importantly, valuable.
If the viewer doesn't find your Shorts valuable, chances are they won't engage with your channel further. You'll just extract a view from the user, and that's it.
You'll degrade all the future possibilities of them subscribing to your channel and interacting with your newer content.
You should create YouTube Shorts on topics relevant to your niche and the content of your post on YouTube. You can also use Shorts to introduce your new product or services and create excitement for your viewers.
3. Create Custom Thumbnails
Just like other YouTube videos, thumbnails play a vital role in deciding whether the viewer will click your YouTube Shorts or not.
You are probably wondering why you should create a thumbnail for a vertical video that plays non-stop automatically?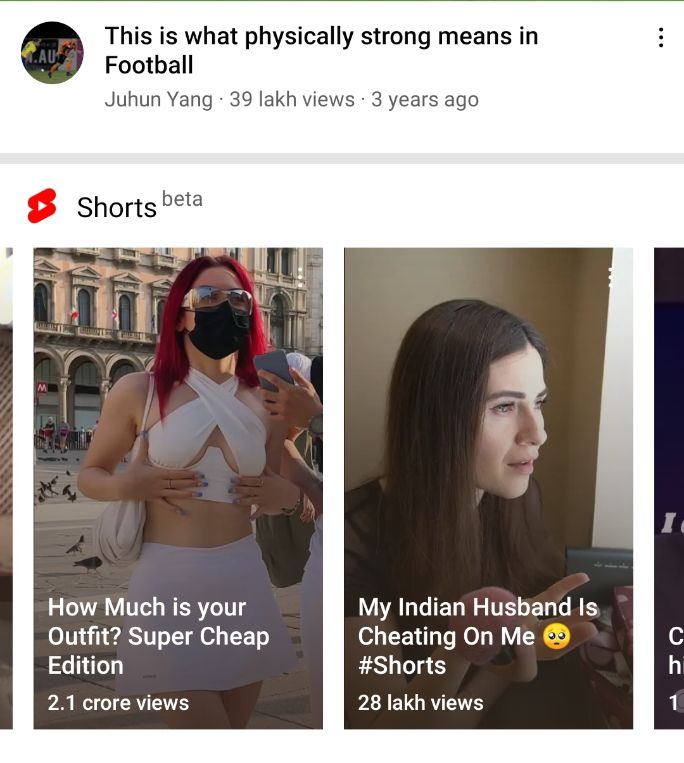 You are right. But the point you are missing here is that YouTube Shorts can also be viewed as regular videos on a channel.
So it requires an attractive thumbnail for your Shorts to make the user watch your short video.
4. Make Your Titles Count
The titles of your YouTube Shorts are another vital aspect to keep in mind if you want to catch the user's attention. Just like a thumbnail, you need to work on the title of your YouTube Shorts.
Your title should make the viewer aware of what content you'll provide with your short video. Don't try to fool the user with misleading titles; you'll only lose the trust of your viewer, which will result in loss of future engagement.
5. Use YouTube Stories
You can use YouTube Stories to promote your YouTube Shorts. Create engaging stories for your audience with the highlights of your best Shorts. The user will be aware of your work and will be more likely to watch your content.
You will even triple or quadruple your chances of gaining new YouTube subscribers and engagement rates when you use the YouTube Stories feature. It is important to note that only users with over 10,000 subscribers can share stories. Stories are also restricted to accounts meant for kids and supervised accounts.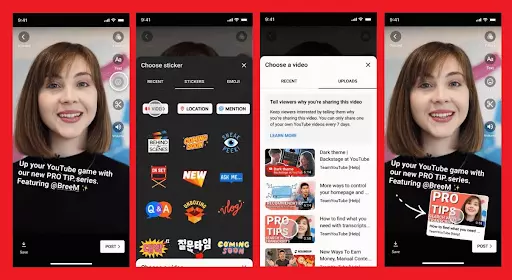 6. Don't post Long-Form Content
People are now slowly becoming aware that Shorts offer a quick way of entertainment or learning on YouTube. But you don't want to ruin their expectation by rolling out minute-long Shorts. Be short, crisp, and to-the-point with YouTube Shorts. Keep this in your mind and stick to the routine.
7. Be Consistent
You need to be consistent with your content uploads no matter what type of content you post on YouTube. Consistently uploading Shorts will hook your audience towards your content and build brand recall and loyalty.
The key is to plan and create your content ahead of time with a posting schedule for your YouTube channel. You can make use of YouTube Scheduling tools to automatically publish your videos on time. Now, when your subscribers expect a new video from your channel, they will not be disappointed by your prompt uploads.
Managing and scheduling videos for different YouTube channels can be tricky if you are relying only on YouTube's native platform.
SocialPilot allows you to connect multiple YouTube channels to a single dashboard. Plan and execute your video marketing strategies for all your YouTube channels with SocialPilot. Schedule and get your Youtube videos and Shorts published on time, every time.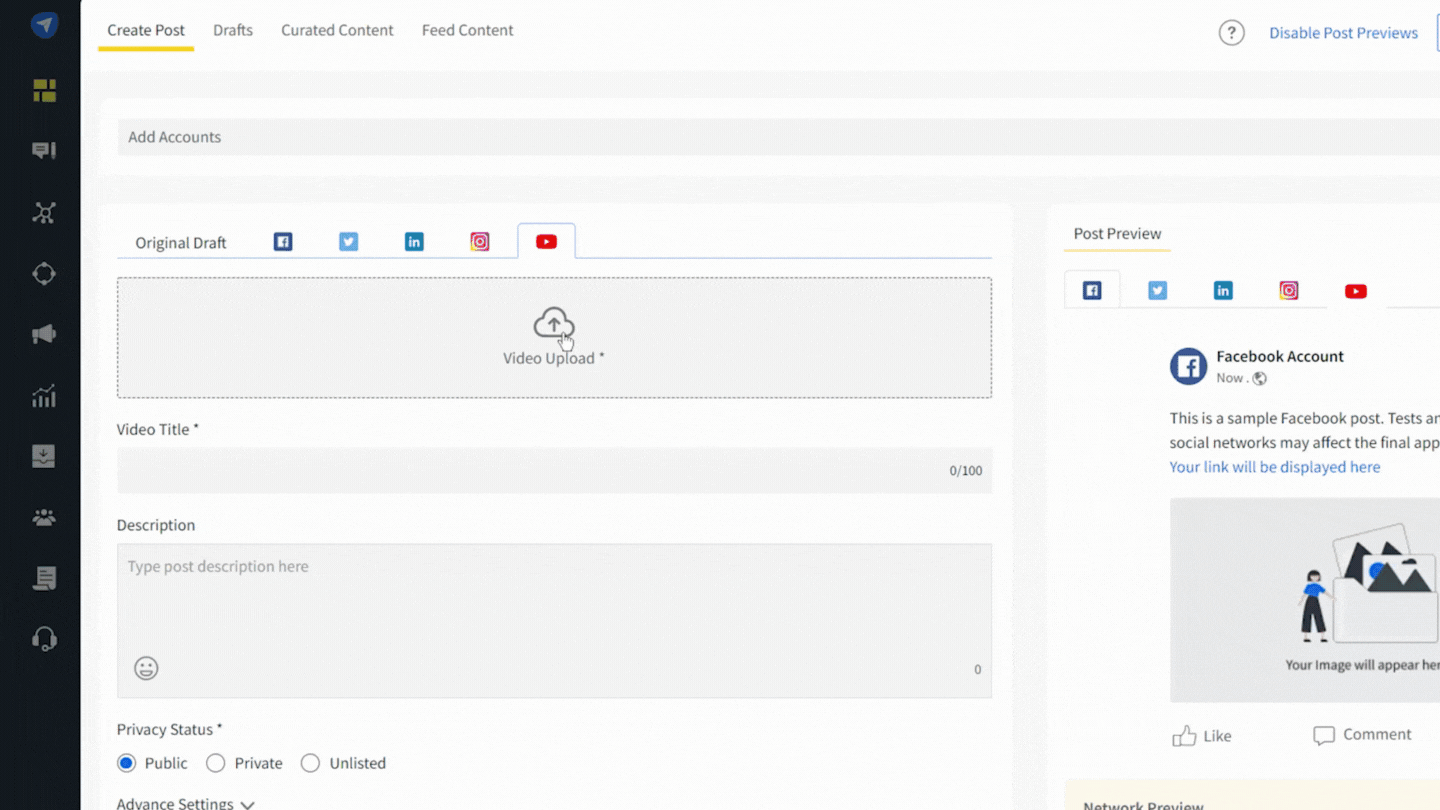 Quick. Short. Engaging!
Now that you know all the tips and tricks, you can easily use YouTube Shorts and give a massive boom to your subscriber base and engagement rate.
YouTube Shorts has a great future ahead, and with the testing and trials in the beta version, the feature will get better and better.
Be the early adopter of this technology and make the most of it.
Level up your YouTube strategy by using SocialPilot to plan and schedule your YouTube videos and Shorts.