Starting a YouTube channel might sound simple, but it takes more effort than just creating a channel. With 72 hours of video content uploaded every minute, the YouTube audience is flooded with content.
This makes it difficult for any new business to create an immediate impact on the audience.
But hey, it's not impossible!
We know you are eager to top the search result list of your target audience.
But how can you create an impact on your audience so that they become your lifelong subscribers? How can you make your audience choose you over other competitors in your niche?
With the right approach and knowledge, you can ace your YouTube channel's growth. Some certain dos and don'ts decide the success and failure of any YouTube channel.
Here's a complete guide on everything you need to know about YouTube to run a long-term and sustainable channel. Follow every step carefully, because mastering the basics is critical to success.
How to Start a YouTube Channel
Starting a YouTube channel is super simple. You just need a Google account and fill in a few basic information on YouTube to kick-start your YouTube channel.
You need to decide on a username; we suggest it should be related to your brand or business name so that your audience can easily relate to it.
Once you are done, jump onto your YouTube channel page; make sure you are ready with a beautiful YouTube channel art, your channel description, and other social media or website links.
A bounce tip would be to create an introduction video or your channel trailer, which helps to guide the new user about your channel.
It will tell your audience about your niche, your interests, the topics you'll cover, and why they should watch your content on YouTube.
Following these few basic introductory steps will solidify your base in the YouTube industry and help you pave the way for your YouTube channel's success.
How to Upload a Video on YouTube Channel
Uploading regular YouTube videos is what keeps your subscribers engaged and helps you gain new subscribers. You can make use of your desktop or even mobile phone to upload a YouTube video.
But there are certain things you need to keep in mind before uploading a YouTube video. Once you start the creation process, ensure that you use a decent quality recording device to guarantee a premium feel in your YouTube videos.
After the recording process is done, you need to edit it like a pro. Add an intro and an outro in your YouTube video to add an element that hooks your audience from start to end.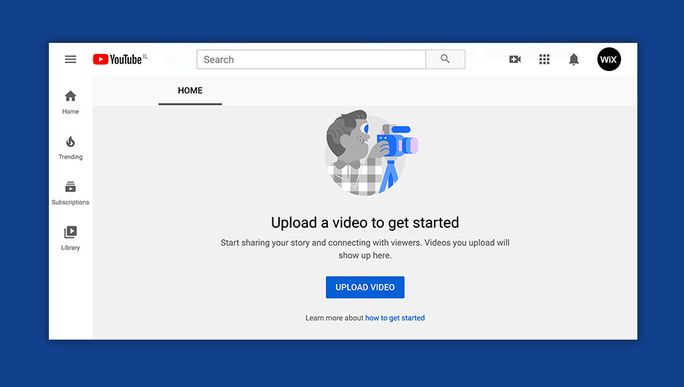 When it comes to the actual uploading part, you should work on a catchy title, awesome description, and relatable tags for your YouTube video.
Moreover, creating an enticing thumbnail will also help you record higher engagement numbers on your videos. Once you have clicked the upload button, you can step on to further steps like:
Monetizing your video
Adding your video to a relatable playlist
These were some of the tailored tips related to uploading your video and making sure your video hits the desired numbers.
Here's another one to make your Youtube marketing effortless.
Is managing multiple YouTube channels stressing you out?
SocialPilot is the only YouTube scheduling tool you need. Simply connect all your YouTube channels to a single dashboard and auto-publish your Shorts and Feed videos. SocialPilot enables you to customize your thumbnail image, video title and description, tags, hashtags, privacy settings, and more.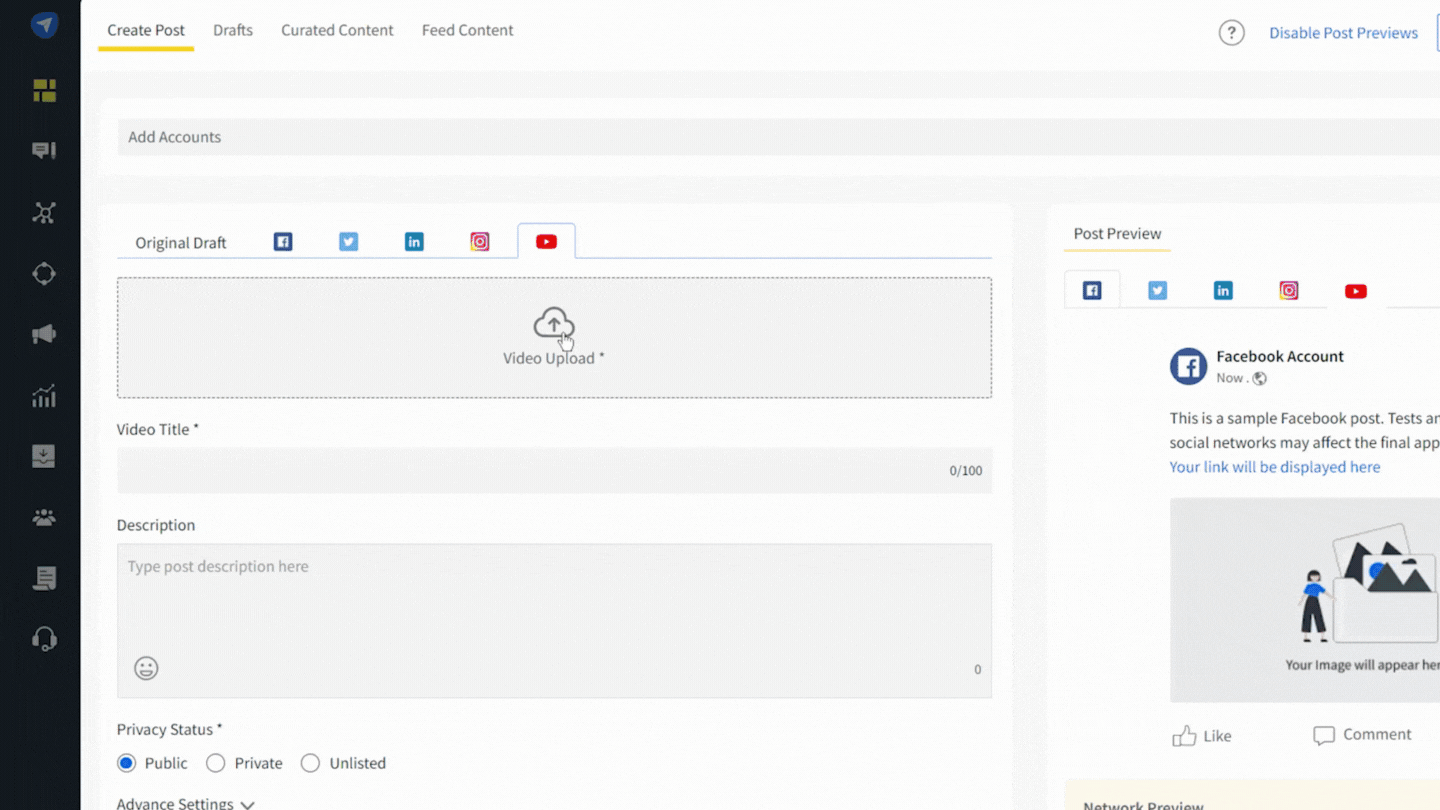 How to Delete a YouTube Channel
During your journey on YouTube, you might come to a point where you'll feel the need to delete your YouTube channel. There can be many reasons behind deleting a YouTube channel. The good thing is that you can delete your YouTube channel easily.
You also get an option to hide your YouTube channel in which your content, like playlists, videos, likes, comments, and subscribers, doesn't disappear permanently. So decide what you want to do before taking any further steps.
When it comes to deleting or hiding your channel, there are certain simple steps that you can follow:
Click onto your account icon and scroll towards the settings options
Select the advanced settings options
Scroll down and click on the "Delete Channel"
You'll be asked whether you want to permanently delete or hide your channel
Choose one of the suitable options and this complete successfully deletion or hiding of your YouTube channel
Remember, as easy as the deletion part is, it is 10 times difficult to scale up and grow your channel. So think twice before deleting your account.
YouTube Channel Art
YouTube channel art is the first thing that your viewers see while visiting your channel page. So you want your first impression to be impactful. YouTube channel header image or channel banner or channel art, famous with multiple names, represents the tone and personality of your channel.
It gives a brief idea to the new viewer about your channel and what they can get from your channel. It helps create a powerful impression in the viewers' minds and helps convey important information like your social media handles, upload schedule, and tagline.
Some of the best practices that can help you create an enticing YouTube channel art are:
Choose an image that represents your channel
Be thoughtful while creating your tagline
Don't forget to link all your social media handles
Add your publishing information
Make use of powerful YouTube channel art creators

There are multiple amazing tools you can use to create beautiful YouTube channel art images for your channel. Some of the top powerful tools are:
BeFunky
Canva
Crello
Snappa
AdobeSpark
Using multiple advanced features of these tools, you can create convincing YouTube channel art which will help you make your first-time visitors aware of how different you are from your competitors.
How to Promote a YouTube Channel
Brands worldwide are using multiple tactics and strategies to scale up their brand presence on YouTube. You can also make the most of this golden opportunity by using some of the simplest yet effective promotional tactics that work on YouTube:
Give importance to the SEO and make use of Google-friendly keywords in your title, descriptions, or tags
Add creativity to your video titles and make them catchy and enticing
Make use of custom and beautiful video thumbnails
Don't forget about metadata and descriptions
Create premium quality valuable content
Be consistent and interact with your subscribers regularly
Engage with other YouTubers in the community
Make the most of influencer marketing campaigns
Have a call-to-action at the end of your videos
Use your website and other social media channels to promote your videos
Optimize your content
These are some of the best workable promotional tactics you can use to scale up your YouTube channel and build a huge subscriber base.
How to Gain Subscribers
There are a lot of ways to gain subscribers on a platform like YouTube. If we boil down to it, the broad categories are paid and free subscribers. We don't encourage you to buy subscribers because that's not what the YouTube platform is meant for. Instead, we'll help you gain free YouTube subscribers using result-oriented strategies and tactics.
First, let's understand why you need YouTube subscribers. Well, subscribers help you generate money by monetizing your channel. They help you increase your brand reach and awareness; they are the key components to achieving your YouTube marketing goals.
So if you are eager to make it big on YouTube, then these working tips will help you gain an enormous number of free subscribers:
Make sure you are ready with a professional YouTube channel page
Be regular with your content uploads
Create irresistible thumbnails
Glue your audience from the start to the end of your video
Give importance to YouTube SEO
Make them take specific action to like, comment, and share your content
Do regular contest and Q&A sessions
Give importance to meta and description columns
Collaborate with other YouTubers and brands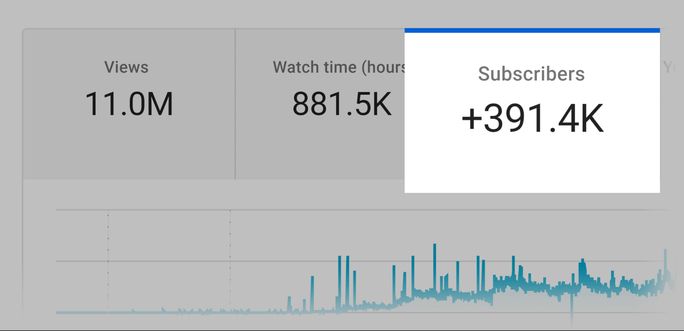 These are the combination of some basic and advanced tips; if you have a user base of less than 1k subscribers, don't rush into things and get your basics right but if you have a decent amount of experience on YouTube, try to follow the tips which you haven't till date.
Science Behind YouTube Views, Likes, and Shares
Likes, views, and shares are the engagement metrics that every social media platform uses, and every account on social media wants to achieve a higher number of engagements. But being a brand or a business makes these metrics even more important because they will decide your brand's success on the digital platform.
When it comes to YouTube, because of consistent updates in the YouTube algorithm over the past decade, the significance of likes, comments, and shares has decreased, and a lot of the focus is on providing valuable content for individual users.

But this doesn't mean that they don't have any significance. Once you start to provide valuable content to your audience, the YouTube algorithm will notice the jump in your engagement numbers. This will help the algorithm promote your content to audiences that have similar interests.
What is the difference between a YouTube Private and a YouTube Public Channel?
By default, YouTube videos and channels are set as public, but what's the buzz around the private YouTube channel?
Being a content creator, you can control who can't and who can view your videos by using the feature of privatizing your channel.
Private YouTube channels have the control to invite people to their channel and allow them to view the content.
How to do that?
You can simply click on the settings options of your YouTube channel, go to the privacy option and make your videos private. Once you have selected the option, save the changes, and your channel videos will be private until and unless you don't change them yourself.
You can simply copy the URL of the video and share it with your employees, clients, or subscribers you want to give access to via text or email. Without the URL from your end, no one can view your private video on YouTube.
YouTube Channel Membership
YouTube channel membership is a paid membership plan for your channel. You can provide exclusive content, tons of benefits, and support to your die-hard subscribers in return for charging them monthly subscription fees.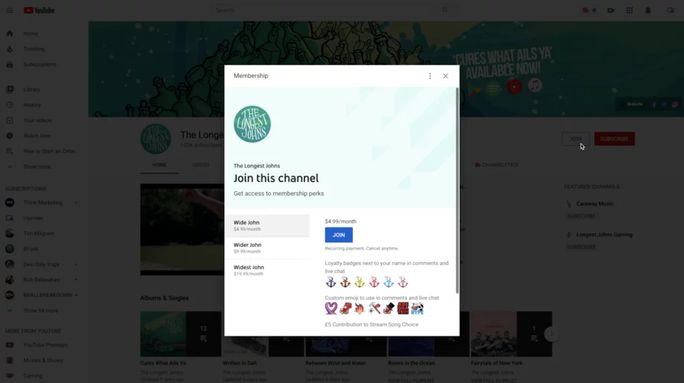 But there is a minimum criterion you need to fulfill to become eligible for the YouTube channel membership feature.
You need to be a part of the YouTube partner program
You need to agree to all YouTube T&Cs
You need to have at least a 1k subscriber base
You should have a few demonetized or ineligible YouTube videos
You should operate in YouTube's approved locations
Once you fulfill all the above criteria, you can apply for YouTube channel membership. It is a great way to generate an additional source of income through YouTube apart from monetizing your videos.
The subscription pricing is pre-determined by YouTube and is between $1 to $49.99. You can't charge beyond the limits set by YouTube.
You might think YouTube will charge you for these membership features.
The answer is yes.
YouTube will charge you 30% of the total revenue generated by your YouTube channel membership program.
Conclusion
We hope you have a clear idea of how to kick-start your YouTube channel and scale it up to increase your subscriber base and make the most of a powerful platform like YouTube.
To make your YouTube channel a success story, you need to improvise on what you have gained through this in-depth guide.
Without making a significant effort, using and analyzing all the tactics and strategies, you won't be able to find your tailored success mantra.
Make the most of the golden opportunity that YouTube provides to brands and businesses across the globe.
To make the most out of the platform, use SocialPilot's unparalleled Youtube marketing features. Easily manage YouTube scheduling, social media calendar, bulk scheduling, and content curation for multiple YouTube channels from a single dashboard.