"The first impression is your last impression."
And what's the first thing your YouTube subscribers see when they visit your channel?
Your YouTube channel art.
With over 2 billion people logging into YouTube, you'll find endless opportunities to grow your channel and increase your user base. But when that user base scrolls through your channel, the very first thing they see should hook them towards your channel.
In this post, we'll talk about why YouTube channel art is the need of the hour for your YouTube channel and how you can craft some amazing YouTube channel art.
But before learning how to craft YouTube channel art, let's discuss what really YouTube channel art is.
What is YouTube Channel Art?
YouTube channel banner, channel header image, or YouTube channel art, known by multiple names, is an enormous banner on the top of your channel's page. It represents the channel's personality and brand to the audience visiting your channel.
Apart from that, it also shows the whole channel and what it is all about. With the first glimpse of your channel art, your one-time viewers can convert into your forever subscribers. Of course, you won't want to miss that chance, would you?
Why is YouTube Channel Art Important for your YouTube Channel?
As stated above, it helps you make a strong first impression on the visitors visiting your channel for the first time. You can also use it to convey some vital information to your viewers such as your other social media handles, tagline, or upload schedule.
It represents your professionalism and authority to the viewer. It can help to build that initial trust factor towards your whole brand.
And people have started expecting a professional's brand of YouTube art to be great, so if you don't take your YouTube channel art seriously, chances are they won't take you seriously too. Various top YouTube channels like PewDiePie, Dude Perfect, Think Media, Marques Brownlee have attractive and catchy YouTube channel art.
Check out for yourself: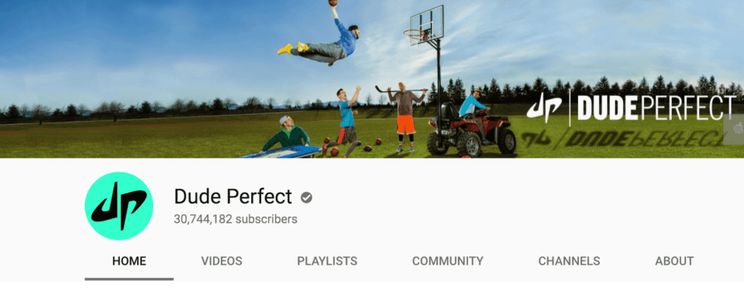 These channel arts create a vivid image regarding the content these popular YouTube channels provide. If the user is interested in their content, they would be pulled towards consuming their content.
But what does it take to craft the perfect channel art for your channel? Are there any key points to keep in mind?
Of course, there is a structure and key tactics you can follow. Below are the most significant ones.
Best Practices to Make the Most of your YouTube Channel Art
We have filtered some tested practices to make your channel art equivalent to top YouTube channels:
1. Your Image should Represent your Channel
The image you'll create and upload on your channel art section should speak volumes about your channel.
It should represent:
Topics you cover on your channel
Your USP
There are three options you have for crafting your channel art image.
1. The Creator's Image
This works well with vlogs or personal brands. A static image of the creator can be used in the channel art as shown in the example below.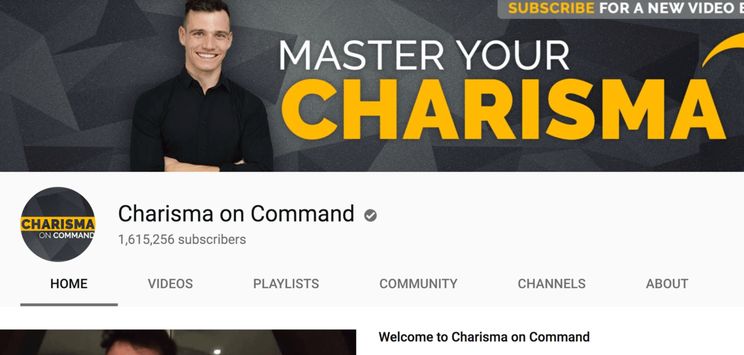 2. Using the Logo
Sometimes brands make use of the logo as the focal point. You can do this for your channel art as well. Here's is an example of a channel named Jamie Oliver:

3. Using Multiple Images
Many popular YouTube artists use collages of images in their channel art to highlight some of the key topics their channel covers. This helps to paint a clear picture in the minds of the viewers of what they can expect from the channel.
You can do the same if you like this idea. Here's an example of Think Media Channel:

2. Be Effective with your Tagline
A tagline is a brief description using a few words that represent your channel. It is one of the most effective ways to highlight your uniqueness and why people should watch your videos and subscribe to your channel.
You can use the tagline in your channel art to make it look valuable. All the new viewers visiting your channel will clearly understand what your channel is all about.
Like in the example below, "Cookies, Cupcakes, and Cardio" is an effective tagline used in the channel's name and tagline. It's a unique case where the tagline is the same as the channel name but it's not compulsory to do so.
This tagline also helps the visitors to instantly differentiate what makes this channel special compared to other baking channels.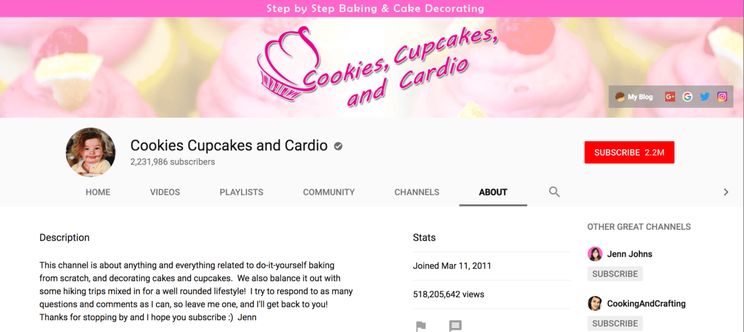 3. Link to your other Social Media Handles
YouTube channel art has the option where you can include links to your external websites or social media handles. These links will be visible in the lower right-hand corner of your channel art.
Your visitors can follow you on these other social media platforms so that your overall brand engagement increases throughout the internet..These links are overlayed and are not part of the image itself.
Being a creator, you should use these links, and grab the most out of the opportunity YouTube provides you.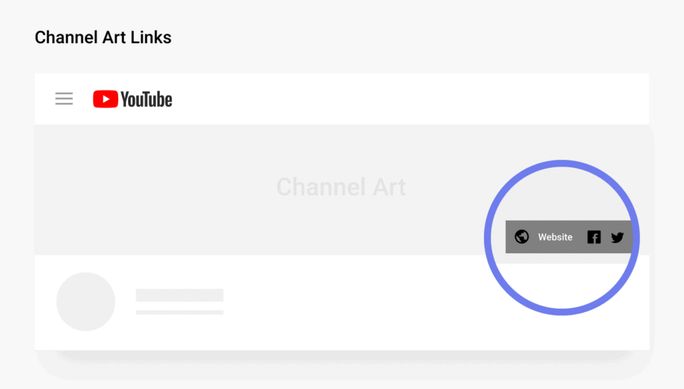 *Tip* While most of the YouTubers use other external social media links, you have the option to use the subscribe button in your channel art instead of any other external link as well.
It will help to convert your first-time viewers directly into your subscriber's just because of the YouTube channel art.
4. Provide your Publishing Information
If you have created a content calendar you follow for the publishing schedule, you can write about your schedule on the channel art to let people know what to expect. This will make it easy for your viewers to get an idea of your next upload.
Check out the example of the YouTube channel popularly known as LOL Network. They have clearly mentioned on their channel art that they post videos every Thursday.

All these practices help to make the most use of your channel art and make your viewers aware of your channel and its USP. Now you know why YouTube channel art is important and what all to focus on while optimizing it. The next question that arises nows is:
How to Create YouTube Channel Art for your Channel
If you want to create channel art that increases the growth rate of your subscriber base, you broadly have three options to choose from:
1. Do It Yourself
If you have graphic designing skills and have the creative ability to craft effective social media images, you can easily make your channel art using tools like Photoshop, Canva, etc. Or if any of your team members are experts in graphic designing, they can do it for you.
If you don't have anyone like that, the next viable option is to outsource to professional designers.
2. Let The Professionals Handle
You can simply outsource to professionals so that you and your team can focus on what you do best and pay them for their skills. Just like no one can match the quality of work you do as a professional, a professional graphic designer can do an amazing job for you by creating YouTube channel art.
But what if you don't have the budget to outsource, or don't trust anybody else, even though you don't know photo editing too? Luckily, you can still make amazing YouTube channel art. Here's how:
3. Making Use of Channel Art Makers
You can make use of super easy-to-use, YouTube channel art-making tools available online to serve your purpose. You just need to have a creative image in your mind and you'll be available to craft it on your own.
So which tool is best for you? Which tool will make things simple yet creative? Well, there are several tools available on the internet, but we have listed the top 5 tools for you:
Top YouTube Channel Art Makers
Disclaimer: Please don't consider the order in which we present the tools to be our order of preference. The list is random, and you should check out the tools yourself to decide which one works the best for you.
1. BeFunky
One of the most interesting tools in the photo editing world, BeFunky has features like collage maker, photo design, and photo editor to make things easy for your YouTube channel art creation.
You can make use of these features to create your channel art image in a matter of a few hours. To help you out, the pro version of BeFunky provides some astonishing YouTube channel art templates at around USD 2.91 per month.
You also have the feature to share your created photos on various social media platforms to get feedback, and reviews from your network.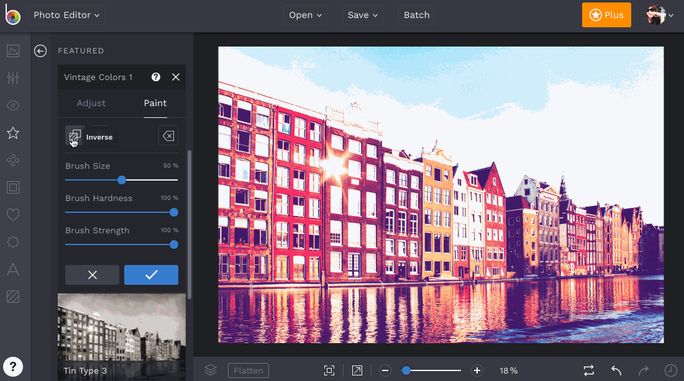 2. Canva
This amazing online image editor helps you create enticing channel arts. With hundreds of editing features available, you can easily use this platform with no prior editing experience.
It's incredibly simple to use, and it saves a lot of time to create amazing channel arts. You can kick-start using the free version by just creating an account on the platform.
Moreover, if you want to use premium features, you can go for the Canva Pro. Canva Pro will cost you around USD 10 per month.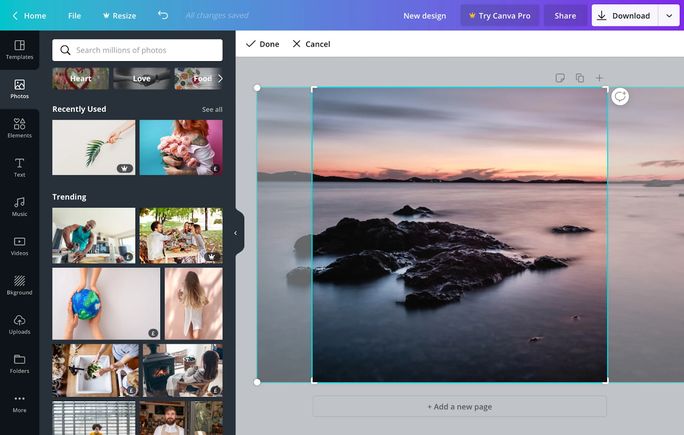 3. Crello
Simply one of the best graphic designing tools with 10,000+ free templates and 3500+ free images available, you can make the most of Crello for your channel art creation.
You can also create your YouTube banner using its premium features by paying USD 0.99 per month. It has a rich library of fonts, images, and channel art templates to make things easier for you.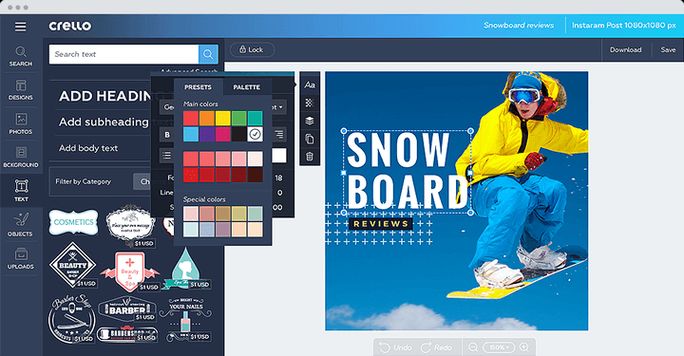 4. Snappa
You can add your favorite graphics, and text to your image using a powerful editing tool like Snappa..It has hundreds of high-resolution images available for you and helps in saving ample time in your channel art creation process.
You have the option to choose from the free and paid version available. Obviously, you'll get more advanced editing features with the paid version, but it's your choice completely. The pro version of Snappa will cost you around USD 10 per month.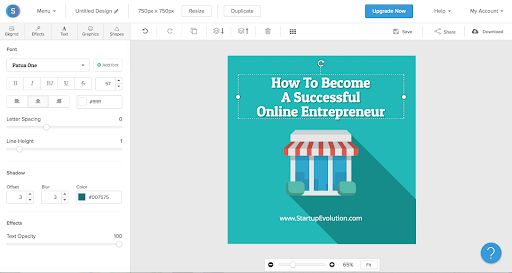 5. Adobe Spark
Last but not the least, with Adobe Spark you can shape your channel art ideas into reality very easily. It provides you with over 50,000+ high-quality free photos, over 200 fonts, and 3500 free templates for your ultimate channel art creation.
You can also opt for the paid version that will cost you around USD 9 per month. With the Adobe Spark community access, you also get access to brilliant ideas for your channel art from other members in the community who've shared their content.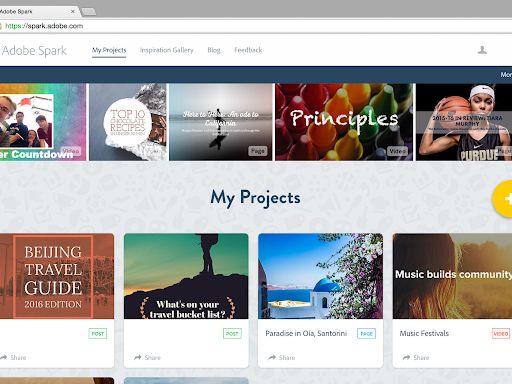 This wraps up our list of five top-notch YouTube channel art creation tools you can choose for your channel if you don't possess the editing skills and if you don't want to even outsource it to somebody else.
Add Creativity to your Channel
You know your channel art is important and you know what your options are to create your channel art. So add that creative touch to your YouTube channel, let your first-time viewers know how you are different from other YouTubers in your niche. Impress them such that they become your subscribers right then and there.
This will establish your powerful image in the YouTube world and help you create an audience of your own. So what's making you think so much? Start with the process to create amazing channel art for your YouTube channel page now.