As a YouTuber, acquiring new subscribers for your channel and getting more views on your videos would be your top aspirations.
However, if you have already accomplished a somewhat noticeable level of success on these parameters, your succeeding desire would be to find a way to earn a living out of this profession.
Well, it is genuine to expect an earning from all the hard work you are putting in to create engaging content for your viewers.
Joining the YouTube Partner Program (YPP) is one of the best ways to get started with earning through your YouTube channel.
In this article, we will guide you regarding participating in this wonderful program and provide you with tips on using this to make your channel a success.
What is the YouTube Partner Program?
YouTube Partner Program (YPP) is a program that lets the creators monetize their content with the placement of advertisements on their YouTube videos.
In other words, it is a kind of a revenue-sharing model between YouTube and the content creators.
It helps both these parties stay in business by sharing the profit earned primarily through the advertisement viewership on the creator's channel.
For example, when you enable ads on your YouTube videos and viewers watch these ads, the revenue generated is split between you and YouTube.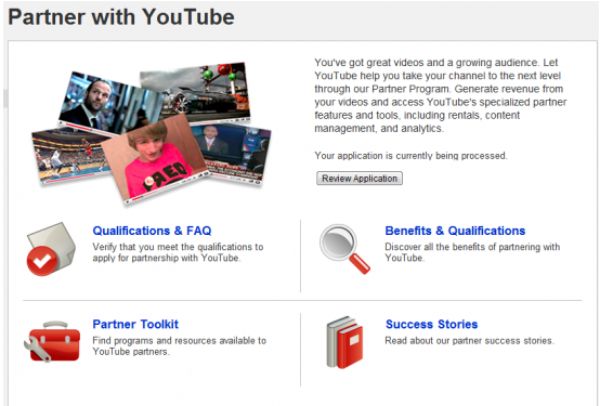 Revenue begins to come in when a viewer clicks on or watches the video advertisements strategically placed before or in between your YouTube videos.
The income generated through this varies from channel to channel and depends on various factors like:
The kind of ads the viewers engage in
The amount of time they spend on it
How does Google Play a Role in Youtube and Creator Partnership?
Google plays a vital role in this partnership between the channel admins and YouTube. It carries out the primary functions like:
Keeping track of the content of the videos
Optimizing the inserted advertisements
Matching up videos with advertisers
Deciding which ads to play
Keeping a track of the online traffic and
Tracking responses and engagements
YouTube dispatches the payments according to these insights for the participation of channels in the YouTube Partner Program. Applying for this program comes wholly free but is optional for the creators on the platform.
Benefits of Joining the YouTube Partner Program
There are numerous benefits of joining the YouTube Partner Program. However, the most crucial advantage is that Google handles the entire thing for you.
From ad placement to revenue collection & final payments, Google manages it all and ensures a safe and secured monetizing scope for your YouTube channel.
You don't need to worry a bit about managing any of this.
All you are expected to do is create valuable content on your channel, apply for the YouTube Partner Program once you are eligible, and finally work in compliance with the program's guidelines once your application gets accepted.
While YouTube's primary tools are helpful for all of its users, Youtube Partner Program grants various lucrative and unique resources and features required for building a career on the platform.
The key resources provided by this program are highlighted below:
1. Access to YouTube's Monetization Features
Once your application for the YouTube Partner Program gets accepted, you can make money on YouTube through the following features:
Advertising Revenue: This feature allows you to earn ad revenue from the display, overlay, and video ads placed strategically on your channel.
Channel Memberships: This feature helps you get recurring monthly payments from your channel members in exchange for special perks that you offer to them.
Merch Shelf: This feature allows your fans to browse and buy branded merchandise showcased on your watch pages.
Super Chat & Super Stickers: This is a super fun way to earn some money wherein your fans pay you to get their messages highlighted in chat streams.
YouTube Premium Revenue: This feature lets you get part of a YouTube Premium subscriber's subscription fee when they watch the content you create on your channel.

However, each of these features has its own set of eligibility requirements. Specific features may not be available for your channel if the Youtube Partner Program reviewers feel that your channel is not eligible for these, owing to reasons like a content violation or local legal requirements.
2. Access to YouTube's Creator Support Teams
YouTube Partner Program provides its partners with access to its Creator Support team. The Creator Support Team is a team of qualified and enthusiastic professionals that helps the creators fix their YouTube-related technical issues and get the most out of YouTube features and tools available for optimizing their channels.
They also help the creators understand the policy and copyright guidelines, handle account and channel management and fix issues with their YouTube accounts.
3. Access to a Copyright Match Tool to Ensure Your Content Isn't Stolen
A Copyright Match Tool essentially helps you identify videos that are potential matches of your videos on YouTube. Once you identify a match, you can review it in YouTube Studio and choose what action you would like to handle it.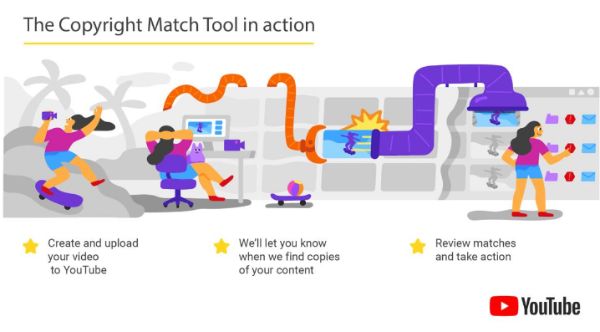 The standard options available to you are:
Archive: Choosing this option will remove the potential match from your Matches tab, and the matching video does not get deleted or affected.
Request Removal: In this option, you will have to submit a takedown web form mentioning a takedown request for the matching video.
Contact Channel: This option enables you to send a pre-written email to the uploader of the matching video.
Needless to say, these perks aren't granted to just anyone. To have access to these resources, a YouTuber must fit into the eligibility criteria set for the program.
YouTube Partner Program Requirements
To apply for the YouTube Partner Program, you must fulfill the below-mentioned requirements as a YouTuber.
You must have at least 1,000 subscribers on your YouTube channel.
Your channel needs to have more than about 4,000 valid public watch hours in the last 12 months.
You must have an AdSense account linked to your YouTube channel.
As the YouTube Partner Program is available in 20 countries at present, you must be a resident of one of these countries where this program is available. You can find the list of countries covered under the program on the YouTube website.
You must not have any Community Guidelines strikes currently active on your channel. Community Guidelines are the rules that guide your behavior on YouTube. Your YouTube channel will be issued a strike if and when your content violates the Community Guidelines of YouTube.
Lastly, to get accepted to the program, you must comply with all the YouTube channel monetization policies.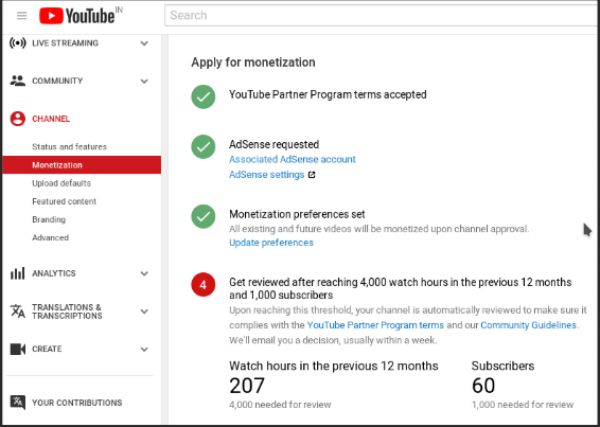 How to Participate in the YouTube Partner Program
If you think you are fulfilling the eligibility criteria for the program, you can apply to be a partner by following these simple steps.
Step 1: Sign in to the YouTube account you wish to monetize.
Step 2: Click the icon for your account in the top right corner of the screen.
Step 3: Click on YouTube Studio.
Step 4: Select Channel > Status and Features > Monetization in the left-hand side menu and click on 'Enable'.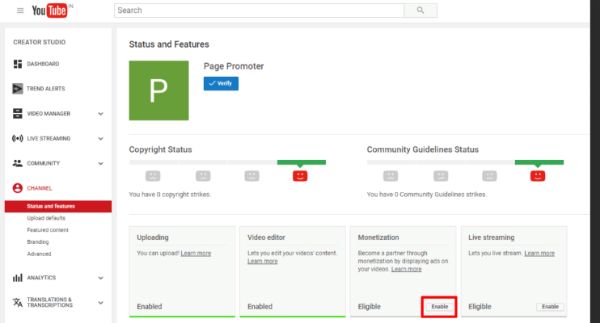 Step 5: Read the YouTube Partner Program terms carefully and click on 'Agree' if you are willing to comply with these.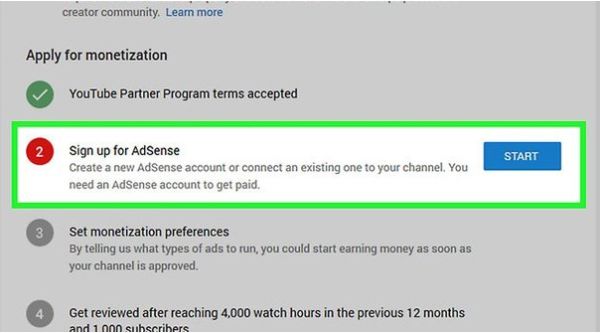 Step 6: Create a new Google AdSense account, or connect an existing one to your channel.
Step 7: Set your monetization preferences as per your liking.
You will be given three options:
Overlay In-Video Ads
TrueView In-Stream Ads
Standard In-Stream Ads
Banner ads or display ads will automatically appear on your YouTube channel page.
While you must choose at least one option out of these, it is advisable to select all three options to maximize your channel's ad revenue.
Step 8: Await the communication from the YouTube team, which will review your
channel and inform you of its decision.
5 Tips to Succeed in the YouTube Partner Program
Once your application for the YouTube Partner Program gets approved, you must smartly utilize the resources and features provided to you under the program.
We have evaluated the best-in-the-business moves related to this field and accumulated some master tips to help you make the best use of this program.
Read on to learn the most popular and well-tested tips that can help you make the best use of the YouTube Partner Program.
1. Make Adequate Use of YouTube's Extra Monetization Features
Ads revenue remains the primary feature for generating revenue on your YouTube channel. However, it is suggested that you should not ignore the potential of other monetization features like Super Chats & Stickers, Channel Memberships, YouTube Premium and Merchandise Shelves and try to earn some additional revenue from your channel using these.
2. Enable Monetization on Your Older Videos
Once you get verified and become a partner with the YouTube Partner Program, you can enable advertising revenue on the older videos you have already uploaded on your channel.
Monetize these videos by following these simple steps.
Step 1: Locate the video you want to monetize.
Step 2: Click the "$" option available next to the video.
Step 3: Click on "Monetize my video" and select the type of ads you would like to feature on the video.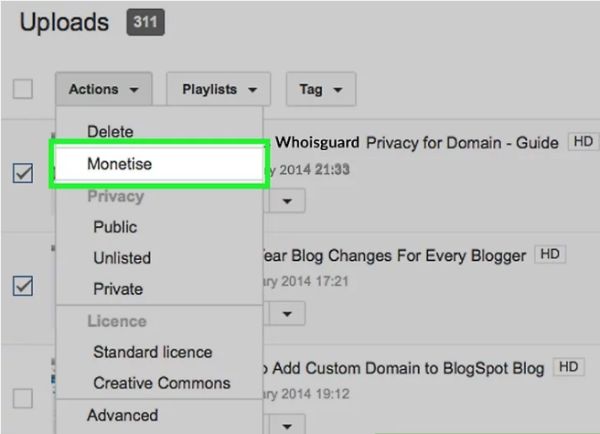 3. Make Use of the Added Features that Come With Being a YouTube Partner
When your partner account gets verified, you get access to added features like live streaming, custom thumbnails, and in-video programming, which can come handy to improve your YouTube channel and gain more subscribers.
Try to get as creative as you can get while creating new content using these additional features. Doing so will bring diversity into your channel and help you acquire a new segment of subscribers for your channel.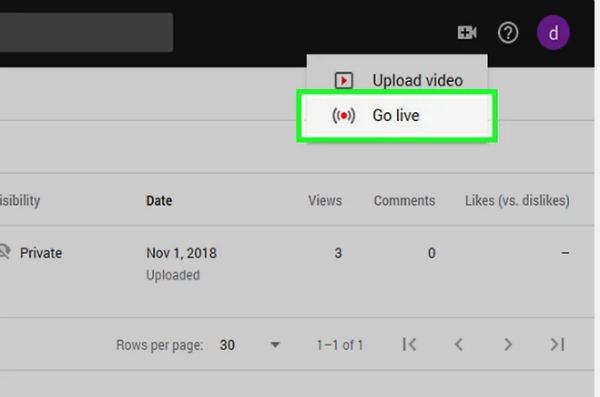 4. Use Different Types of Advertisements for Your Videos
Do not choose the same types of advertising for all of your videos.Doing so can make your videos seem dull or unappealing to your viewers. Instead, choose a good mix of different advertising types as subscribers usually respond best to various ads.
Further, you can also try picking different advertising types for different kinds of videos.
5. Offer Paid Subscriptions to Your Viewers Once You Attain 10,000 Subscribers
YouTube has recently announced that it will be offering a paid subscription service to the partner channels that have 10,000 or more subscribers. This means you can earn $0.99-$4.99 a month from subscribers who sign up for the service.
Thereafter, you can provide the paid subscribers with some unique content or extra perks to encourage them to pay to subscribe every month.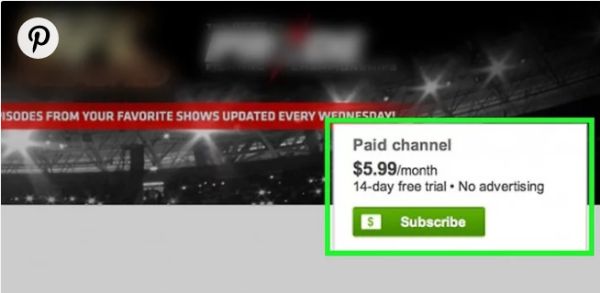 Recently, YouTube announced that the YouTube Partner Program had reached a new milestone of 2 million participants.
To mark the occasion, the platform has published an updated visualization of the evolution of YPP and added two new monetization tools, namely the 'Super Thanks' paid stickers and the $100 million Shorts funding program.
Further, YouTube also stated that its monetization program has led to massive creation of new jobs and improved economic outcomes.
Conclusion
The YouTube Partner Program has proven its potential in helping the creators drive desirable revenues from their channels by effectively using the program's features and resources.
Therefore, as a creator, besides striving to engage with your online community, you must consider getting yourself enrolled and try to realize the monetary worth of the content you are creating.
Looking for marketing tools to widen your social media reach? SocialPilot could be the social media marketing tool you're looking for to plan and schedule your content. And much more.