When it comes to promoting brand presence through videos, nearly every brand thinks of YouTube.
But anyone who watches YouTube regularly has, more or less, experienced the problem of watching unnecessary ads.
Now as irksome as it sounds, advertisements on YouTube are a big deal.
YouTube ads are widely employed by brands and businesses today to amplify their marketing strategies and promote their products and services.
We will now get to the crux of the blog, which is YouTube Channel Advertising.
It is first essential to understand what YouTube Channel Advertising is all about before we discuss it in more depth.
What is YouTube Channel Advertising?
When you create a YouTube channel with the intention of earning money, you obviously think of advertisements, after all, that is the central apparatus that will make you the moolah.
This is where YouTube channel advertising comes into play.
With the right investment into YouTube advertising, you can give your channel the much-needed kick. YouTube Ads can assist you in reaching more and interested audiences and engaging with them.
Additionally, it holds the potential to boost your channel's views and subscriber number, lead to more purchases, website visits, and much more.
How does YouTube Channel Advertising Work?
YouTube strives to make advertising as straightforward as possible. All you need to do is create your own ad, then develop a campaign and measure its effectiveness. To further break it down to you, here is what you exactly need to do.
1. Create Your own Video Advertisement
This ad must showcase the USP of your business or channel. With YouTube's easy-to-use tools and features, creating a video that talks about your brand will not be a strenuous task.
YouTube has best practices, success stories, guidelines, etc., at the ready just to ensure you can design a creative that will essentially benefit your brand and business.
You need not spend on expensive gadgets to shoot your film. A well-shot video on a cell phone is given equal weight as high-quality digital cameras.
2. Develop the Ad Campaign
After you have created the ad. Your target during the campaign should be to determine the type of audience you wish to reach, the right ad format, and lastly, your budget.
With the aid of Google data, YouTube can show your ad to relevant and interested people at the best time. It can also identify your potential customers by demographics.
YouTube hosts a number of ad formats. Depending on your budget and goal, you can hand-pick the format you want for your brand.
Coming to budget, YouTube says you can achieve your desired results with almost any budget and that the amount you spend is always up to you, giving you complete control over your budget.
3. Track results
Tracking the results of your ad campaign is as vital as the campaign itself. After all, you do have the right to ascertain if all the time, effort, and money spent on the campaign is bearing the fruit or not.
You can easily measure the effectiveness of a campaign using YouTube's free tools. Using YouTube's measurement tools, you can track conversions, analytics, audience reach, vital metrics, and much more.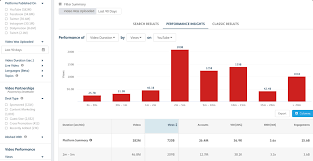 What are YouTube Double Ads and Other Ad Formats on YouTube?
Double ads are what YouTube calls back-to-back ads or ad pods. Two video ads appearing back-to-back while playing a video are called double ads, back-to-back ads, or ad pods.
Generally, this occurs when skippable or non-skippable ads are enabled on the video.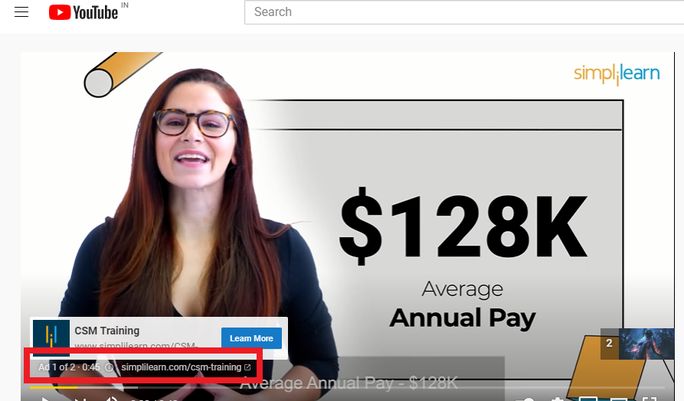 Although the idea of watching two video ads back-to-back may seem somewhat annoying, we assure you its sole purpose is to enhance the viewer experience.
A double advertisement can prevent any further interruptions in the later sections of the video and for viewers watching longer videos.
The best part of double ads is that everyone (viewers, content creators, and marketers) is in a win-win situation here.
Our reasoning behind saying so is that viewers face fewer interruptions, while content creators receive a boost in revenue from double ads, and marketers get the prospect to reach potential clients.
In addition to double ads, YouTube offers a variety of other advertising formats.
Let us take a look at some of those formats as well.
TrueView Ads: These ads are a great marketing tool for businesses. It empowers viewers by giving them the control to choose which adverts they want to view.
Advertisers benefit from TrueView ads tremendously as they need to pay for the ads only when users watch the entire ad or for at least 30 seconds or interact with an ad in some manner.
TrueView ads are of two types:
TrueView In-Stream: In-Stream ads instantly engage viewers with the content. They can either watch it or skip it after 5 seconds.
TrueView Discovery: The ads are displayed in YouTube search results, or you can find them above the suggested videos sidebar of watch pages, or on the homepage.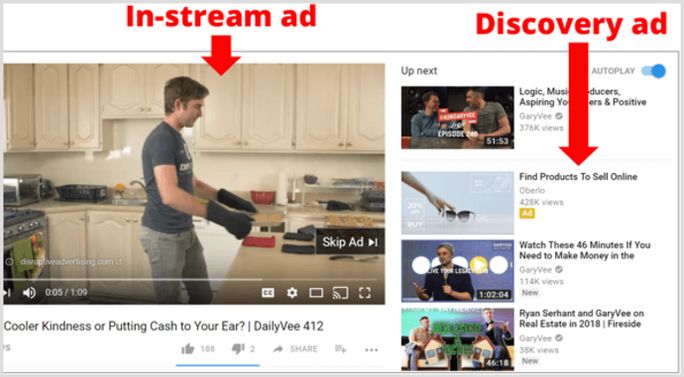 Tip: This format is a great option to reach people when they're looking for videos or browsing videos.
Skippable Ads: These are probably the most-liked format of ads by viewers as they get to skip the ads after 5 seconds.
Non-skippable Ads: As the name suggests, these ads cannot be skipped, and viewers must watch the entire ad before a video can be viewed. They mostly range between 15 – 20 seconds in length.
Overlay Ads: Overlay ads come in a small banner-like format. Overlay ads occupy the lower 20% portion of a screen without barricading the user's view.
Bumper Ads: These ads are also non-skippable video ads but shorter in length. A bumper ad is usually 6-second long.
Display Ads: One of the simplest and non-video forms of YouTube ads. They are available in different sizes and formats, and they appear on the right side of a video player above the list of suggested videos.
To prevent affecting the viewing experience, they often do not have any autoplay audio. However, their usage is limited to desktop advertising.
YouTube Sponsored Card Ads: YouTube sponsored cards are pop-ups containing a call-to-action (CTA) within videos. Typically, a sponsored card displays content relevant to the video, such as relevant products.
Sponsored cards appear in the form of a small 'i' symbol in the upper right-hand corner of a video. When a viewer clicks on the 'i', the card unfolds.
Depending on your strategy and choice, these ads can be placed before, after, or during a video. The ads will be referred to as a pre-roll, post-roll, or as a mid-roll, if it is displayed before, after, or during a video, respectively.
How to Put Ads on YouTube Videos?
We have prepared for you a comprehensive guide on how to place ads on YouTube videos. Continue reading to learn more about the procedure.
Step 1: Remember that we discussed creating your own video ad earlier? So once you are through with the video ad, upload it to your YouTube account with all the necessary details like title, description, and metatags.
Step 2: After uploading the video ad, build a new campaign in Google Ads. To do so, visit your Google Ads account. Then on the left-hand side, click on All Campaigns. Thereafter, click on the '+' icon for a new campaign.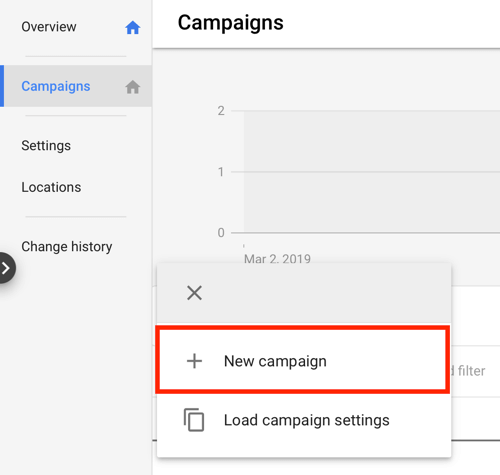 Step 3: You will then find a window full of campaign types. The options are Search Campaign, Display Campaign, Shopping Campaign, Video Campaign, and Universal App Campaign. Click on Video.
Step 4: The next step is to select the goal of your campaign. Whether you want to increase website traffic or generate leads or boost brand awareness and reach, or for the purpose of product and brand consideration, select the goal on that basis.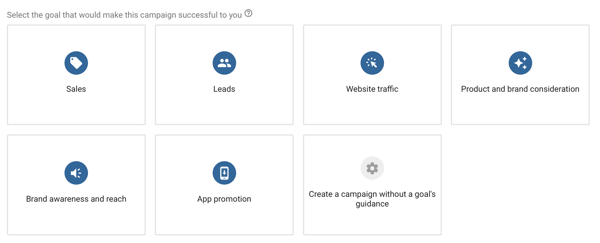 Alternatively, you could create a campaign without a goal.
Step 5: Design Your Campaign and Set Parameters
Here you can name your campaign.
Set the budget for it. With the delivery method, you have two options to choose from:
Standard – Your budget is spread evenly throughout the day with standard.
Accelerated – Accelerated will show your ads whenever there is an opportunity. Under the accelerated method, the chances of the budget running out are very high.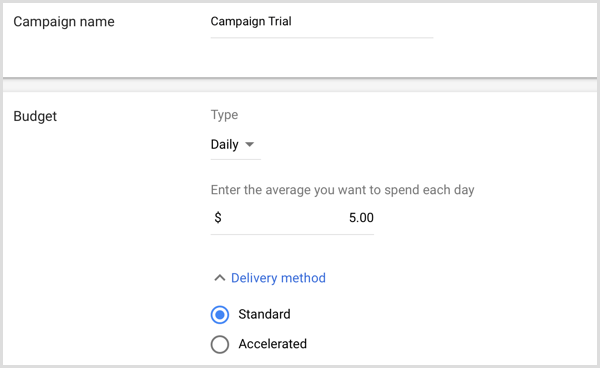 Select Start and End Dates as per your goal and strategy.
You will find the Network section next. This segment gives you the complete authority to control ad placement. Under the Network option, you get three choices: YouTube search results,

Video partners on the display network, and YouTube videos. Select YouTube Videos to place your ads on YouTube videos, channel pages, and the YouTube homepage.

Decide on the language and location where you want your ad to appear.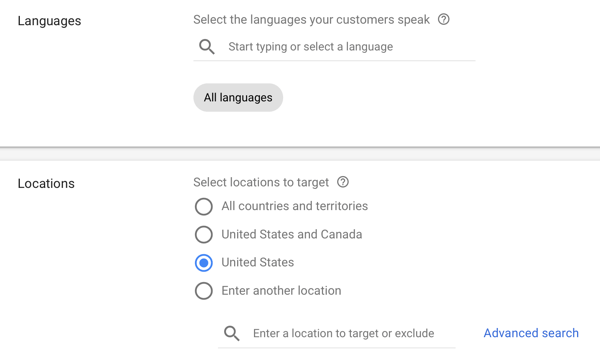 Choose your Bidding Strategy out of the four options in accordance with how you wish to pay for the campaign:
Viewable CPM (cost-per-mille or vCPM)
Maximum CPM (cost-per-mille)
Maximum CPV (cost-per-view)
Target CPA (cost-per-acquisition)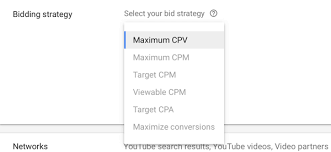 Select an Inventory Type. Using this segment, you can display your ads on content that aligns with your brand.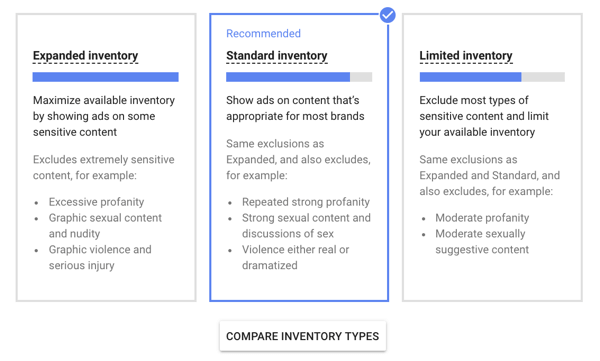 The next step is to Exclude Content. If there are any sensitive topics or content sections that you want to dodge, you can select that.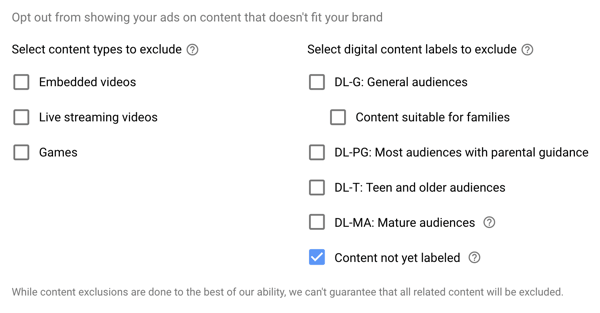 Step 6: Pick the right group of audience based on demographics and select the right target audience using the options provided.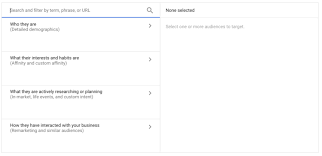 Step 7: Choose the appropriate Keywords, Topics, and Placements. Using these options, you can decide where you want to show your ads.

Step 8: Select the video ad that you had created.
Step 9: Finally, select the format of the video ad.
Be sure to include URLs, CTA, and a headline.
Click on Save and continue.
The final step is to click on Continue to campaign.
That is all! Your ad is up and running.
YouTube Ad Revenue Calculator
Following the discussion of what and how channel advertising works, let's look at what we can expect to gain from it.
YouTube Analytics provides metrics regarding your ad revenue and channel performance. You can accomplish a lot through the YouTube Partner Program. Let's take a look at revenue in this case.
If you are enrolled in the YouTube Partner Program, you can access the Revenue tab in YouTube Analytics. This tab will allow you to see what videos and revenue sources are earning you the most money.
Your key metrics card will show you your estimated revenue, the RPM (Revenue per Mille), and the CPM (Cost per 1,000 impressions) based on playback.
A creator-centric metric, RPM includes ad revenue from ads, YouTube Premium, channel memberships, super chat, and stickers. You can calculate how much money you make for every 1,000 views by using RPM.
To calculate RPM: divide the estimated earnings / the number of page views, impressions, or queries received, and then multiply by 1000.
CPM is advertiser-focused and only includes ad revenue from YouTube and YouTube Premium.
To calculate the CPM: divide the total cost of a campaign/ Number of impressions.

Conclusion
If YouTube is an excellent platform for promoting your business and brand, YouTube advertising is outstanding for boosting your brand's marketing efforts.
To ensure that its partners are getting the most from its platform, YouTube combines everything right from creating an advertisement to running those advertisements and tracking its efficacy under one roof.
To further make your social marketing strategy stronger don't forget to use a social media marketing tool, such as SocialPilot. Check it out to know how it can boost your social media marketing efforts.