Do you want more views on YouTube?
Do you want to build your brand using YouTube marketing strategies?
Do you want to grow your subscriber base?
If yes, you need to understand the engine behind YouTube that can turn its creators from zero to hero. This powerful beast behind the super-successful video platform is:
The mighty YouTube algorithm.
As marketers say, "if you have the backing of the algorithm, there's no one stopping you."
Do you know why?
Well, according to research, 81% of American YouTube users say they watch YouTube videos suggested by the YouTube search algorithm.
Also, 70% of the time, people watch videos recommended by the YouTube algorithm.
The numbers prove that working in alignment with the YouTube algorithm can help reap more benefits than working against it.
Now, the real question is: How to optimize your videos so that they reach an astounding number of viewers?
Before we dive into the nitty-gritty, let's first discuss the basics of the YouTube algorithm so that it gets easier to understand the optimization process.
Make it big on
YouTube.
Increase your subscriber base on YouTube
with SocialPilot's YouTube analytics.
What is YouTube Algorithm?
Since its launch in 2005, YouTube has tried to be mysterious about its algorithm. It has updated the algorithm several times because of its success in the past 16 years.
But currently, the main focus of the algorithm is to provide a better user experience. YouTube says that the algorithm is a "Feedback loop in real-time that recommends videos to individual viewers according to their different interests."
But things were not like this when it started. Let's roll back in time to understand the changes there have been in the algorithm since the start.
We want to break down the evolution of the YouTube algorithm so that you have a rational idea about the changes that took place in the algorithm from time to time.
All of this is an effort to get a better grasp of how does the YouTube algorithm work.
YouTube Algorithm's Timeline: 2005 to the Present
The first video was uploaded on YouTube in 2005. But currently, it has 2 billion users and over 500 hours of videos uploaded every minute.
How did the algorithm strengthen from 1 video to 500 hours of video every minute? Let's fill in the gap.
It was all about Views (2005-2012)
Quality user experience wasn't YouTube's motive from its start. For the first seven years, it rewarded videos that got a higher number of clicks or views.
But content creators misused Youtube search algorithm's approach and tricked people into getting more views because of:
Clickbait video titles
Catchy thumbnails
YouTube users felt annoyed with this experience. In these seven years, they had reached new heights. With over 72 hours of video uploaded every minute, YouTube had become the next big thing.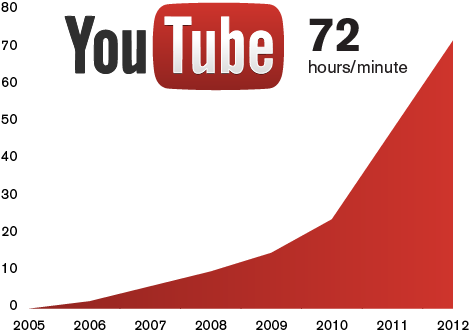 There was a drastic bump in its user base. And to retain the trust of its users and keep them engaged, YouTube realized that there was a need to tweak its algorithm.
Enter Watch Time (2012)
To tackle this misuse of clicks and views and improve their user experience, YouTube announced an update in 2012. They prioritized considering videos that had higher attention time; videos that users actually want to watch, which would ultimately lead them to spend more time on the platform.
Most of the content creators increased their video spans to make people stick to their videos longer, increasing their watch time. But still, YouTube wasn't able to provide what an individual user was looking for.
Introduction of Machine Learning (2016)
Machine learning changed the complete user experience of a YouTube user. In 2016, YouTube made waves in the market by introducing a white paper.
The paper detailed how YouTube would use machine learning and deep neural networks for its recommendation system.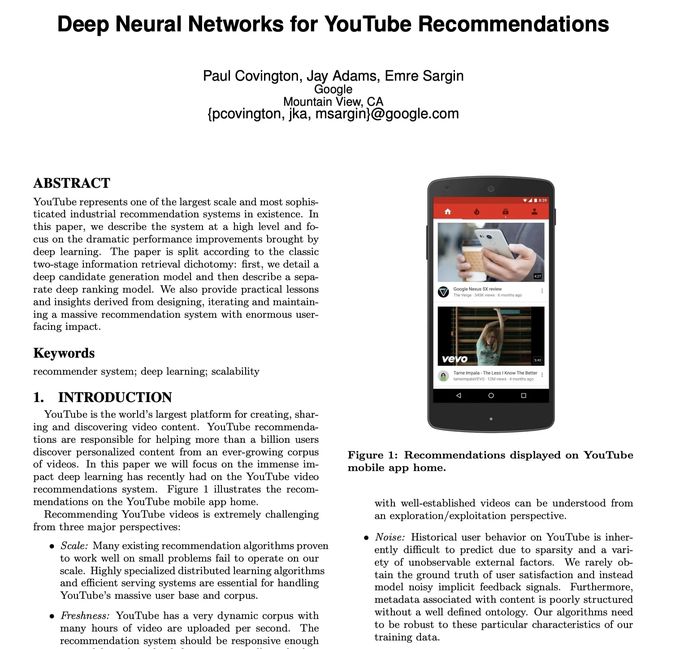 But they were again mysterious, just like Coca-Cola is with their secret recipe. With all the jargon, it was complicated and confusing to understand what it meant. Even if you call your techy friend to explain to you what's in it, the best they would understand and tell you is that YouTube intends to improve the user experience.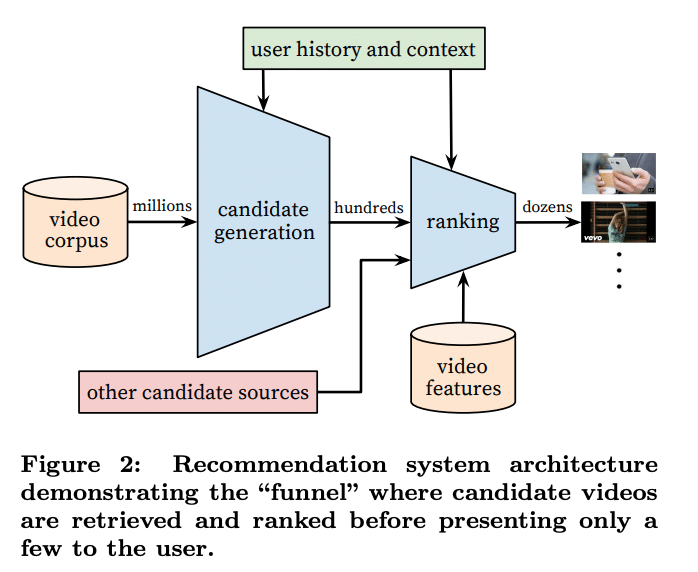 It's still a mystery what's under the algorithm's hood, but we know for sure that YouTube is focused on hooking users into valuable, addictive content based on their interests.
What happened between 2016 – 2022?
There have been many questions floating towards YouTube related to the type of recommended videos YouTube's algorithm promotes. To tackle all the raised fingers, YouTube claims that the changes made in early 2019 to its algorithm have resulted in a 70% decrease in viewing "borderline" content.
"What's that?" you might think. Well, the content which is within the limits of YouTube guidelines but is misleading and harmful.
Susan Wojcicki, YouTube's CEO, said that YouTube is taking full responsibility and doing its job seriously to stop the spreading of dangerous information. Moreover, YouTube's algorithm demonetized videos that alluded to the existence of the novel coronavirus.
There's a dynamic development going on in YouTube's algorithm, and if you are a serious YouTube creator, you need to be fully aware of it. Being a creator, you need to be thorough in your content, not violate any policies, and not go over the limits during any dynamic situations like the coronavirus.
If you don't stick to the guidelines, the YouTube algorithm won't care about the numbers you are making and will immediately demonetize your video or channel if it finds something objectionable. So after these 16 years of journey, how does the algorithm work now?
How does the YouTube Algorithm Work in 2024?
We already know what YouTube says about its algorithm.
It has two goals to achieve.
First, find a video recommendation for individuals according to their interests.
Second, it matches videos based on the user's history and the similar content they have watched earlier. The idea is to match users to videos that they WOULD watch.
YouTube Shorts algorithm, which functions on similar principles to that of the YouTube algorithm, also highly prioritizes viewer history to recommend new videos to them.
As much as the algorithm gives importance to its video performance, it also keeps a close eye on user behavior for better results. Overall, the YouTube algorithm affects the recommendation streams and search results. How? Let's find out.
YouTube Algorithm Affecting The Search Results
Our search results are highly affected because of YouTube's algorithm. Unsurprisingly, if you search "games to play in the US" and one of your team members searches for the same, both the results will be different.
The factors that will make your video pop up in a user's search query are:
Your video's comments, likes, watch time, which means the overall engagement.
Your video's title, keywords, description, which means the metadata and whether it matches the user's search query or not
With recommended videos, things are different.
YouTube Algorithm Affecting The Recommended Videos
The algorithm goes through a two-fold process for recommending videos to a user. First, it ranks videos based on data of their performance analytics. (Videos that are trending are on priority)
Second, it matches videos based on the user's history and the similar content they have watched earlier. The idea is to match users to videos that they WOULD watch.
So ultimately, they would end up spending more time on the platform, going through as many ads as possible. Now you've got an idea about the end goal of YouTube's algorithm in 2022 and how it works to create a better user experience.
And being a content creator, you want the algorithm to work in your favor and not against you. So what can you do to improve your organic reach in such a dynamic and competitive YouTube environment?
5 Tips To Make The Algorithm Work For You
Here's how you can play nice with the algorithm and get fruitful organic results for your YouTube campaign:
1. Video Description is the most Underrated Weapon
The text you see underneath your video after uploading can work as a goldmine for you. You should not take your video description lightly.
You should invest time crafting a valuable and SEO-focused video description so that the algorithm clearly understands the intention of your video.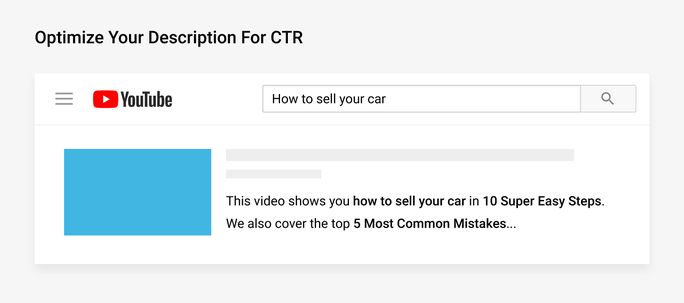 For example, in the image above, a user searches for a keyword, and videos having the exact keywords in their descriptions or even similar to the keyword will be visible in the search results.
After doing the keyword research properly, fit those keywords in a natural language to increase your chances of getting visible in YouTube's SERPs. The second tip for increasing your organic reach is:
2. Being Consistent
Being consistent with your content will help you get in the good books of the YouTube algorithm. Constantly providing value to your audience will eventually help you grow in your subscriber base and your engagements.
Apart from being consistent with your uploads, you need to show consistency in your brand's voice, tone, colors, and personality.
For example, the channel First We Feast has been consistent with its uploads, approach, and strategy. Looking at their video grid, we can tell that this channel is all about food and celebrities.
People who love both these things, and keep searching about it, will automatically get recommendations of this channel, all thanks to YouTube's algorithm.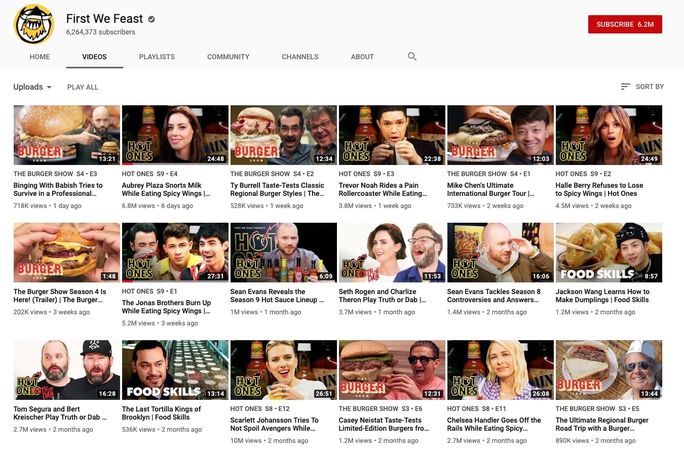 Getting your video in the search results or recommendation stream is not enough; you also need users to click on your videos and watch them. The first thing that you need to do to make that happen is:
3. Optimize your Title and Thumbnail
Metadata, your video engagement, and various other factors will help you be visible in user's search results or recommendation streams. Still, there will be other content creators like you waiting for that click. Optimizing your video title and making attractive social media images for your thumbnail will help you get that click over others.
Also, try to include the keywords in your video titles or inside your thumbnails to increase your click-through rates.
Keep in mind: Optimizing can only be done by regularly testing, so keep trying different titles and images so that you know what is working and what's not.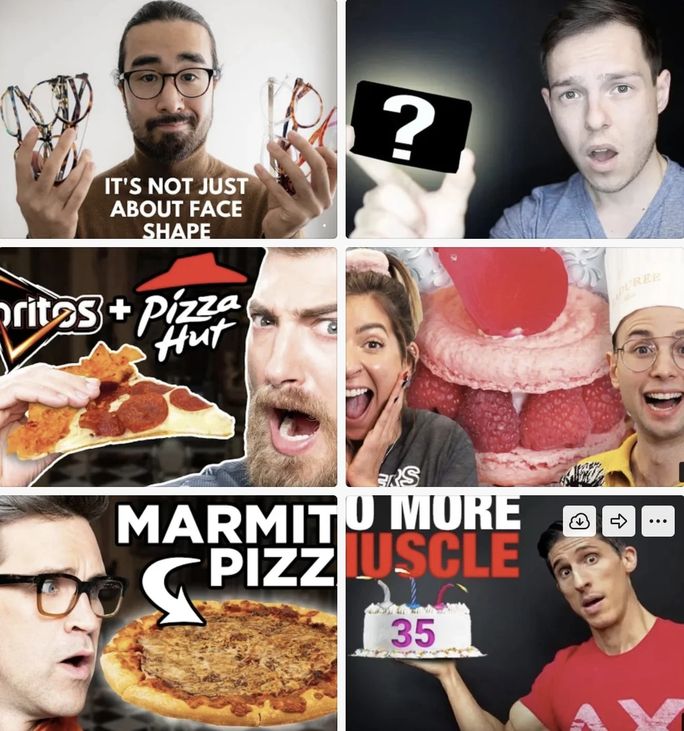 Once the user clicks your videos, they should be glued to your video from the very first minute, as you don't want to have a higher bounce rate. So:
4. Keep your Audience Engaged
If you can hook your audience for a longer time, undoubtedly, it will increase your watch time and other engagement metrics. And if people love your engaging content, and you ask them to share it with their friends and family, word-of-mouth marketing will start working for you that can do wonders for every creator.
And guess what? The YouTube algorithm is smart enough to take notice of that. Another thing you can do is to recommend them to watch other of your related videos. This will make them consume more and more of your content and keep them engaged.
Higher the engagements, more the audience, YouTube algorithm will start ranking your videos in the people's recommendation section. Once your videos are in the recommendation streams of new users, there's no one stopping your YouTube success.
Like in the example below, after completing one video, the user can jump onto the other video of the same channel. Just like internal linking in a blog post. So make sure you add cards to your own videos as well.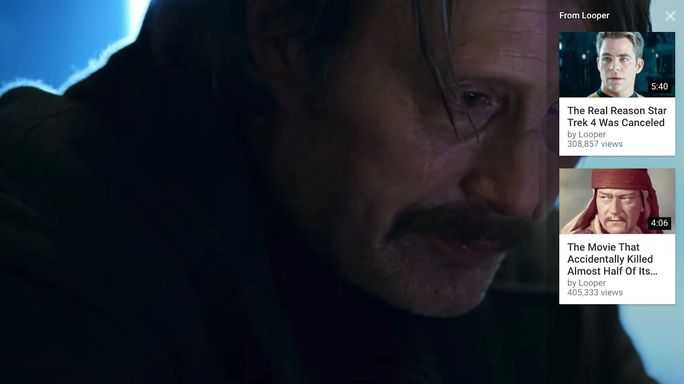 And now, our best tip that we had saved for the last.
5. Relevancy is your Weapon
Being relevant is one of the critical factors that every social media, including YouTube, takes very seriously. They want to provide a great user experience to their users so that they stay glued to their platform. So, if you are not generating valuable and relevant content, you'll be left on the sidelines.
You know how the algorithm has evolved over the past 16 years and how vital excellent user experience is for YouTube, so make sure you create relevant content that automatically provides a better experience in terms of value.
If you can do so for your target audience, there's no one stopping you from success.
Harness the Dynamic Force Of YouTube Algorithm
In the ever-changing world of YouTube, the algorithm is fortified by advanced artificial intelligence and machine learning. No tricks can deceive it. But fear not. Our valuable insights will supercharge the success of your channel, Embrace the algorithm and optimize your content strategy to achieve new heights.
Your YouTube journey starts here!