Social Media has come a long way since the days of teaching ourselves basic HTML and editing a top friends list on a MySpace page.
Despite the controversial recent changes many platforms are turning social into more of an e-commerce platform—ahem, Instagram—the change is starting to be accepted, utilized, and social media marketers are beginning to make the most of it.
In this article, we'll explore ways to successfully run Livestream stores to increase sales for your business while building trust and engagement with your social following.
What is a Livestream store?
A Livestream store is a place where someone can buy a product directly from a live video. It means they never have to leave the video to purchase, and they can ask questions or place requests to the presenter of the stream.
Livestream shopping is a trend that was always slowly growing, but the pandemic quickly sped up. China predicts to turn over $132 billion in Livestream sales in 2021, and $281 billion by 2023, making up for 60% of social commerce in the country.
Right, that's the basics covered.
Now, let's get into what you came here for.
What do Social Media Marketers need to host Live stream stores?
Although some social platforms are offering Livestream stores for businesses, it's not something that's a general feature for all social platforms—yet. Therefore, we're taking into account those social media marketers making the most of this strategy on social media and those hosting live streams elsewhere.
1. Identify your audience
First up, you'll need to identify who your audience is. This is a mesh of different metrics your marketing and sales team use. Look at things like user personas and your ideal customer profiles (ICPs) to get you on your way. Plus, your social media analytics can be really useful here.
If you're in the SaaS world, take things a step further and look at your customer's job-to-be-done. What problem does your customer have that your product can fix? This looks beyond demographics and firmographics and will better help you pitch your product when you're on the Livestream.
2. Find out where your audience is
Social media marketers like yourself need to be conscious of where their people are in the world. You'll need to consider timezones, languages, environments, cultural norms, and even the social media channels your audience has access to. For example, Tiktok is banned in India, and 75% of high-income earners use Facebook.
Identifying where your audience is will inform other crucial parts of your Livestream store, ensuring your live stream is set up for success.
When you understand who and where your audience is, you're able to reach the maximum amount of (qualified) people possible.
3. Pick a channel
You'd think this would be the easy step; however, there's a lot to consider here. First up is functionality. Which channels do you have access to that can run a Livestream store. A few social media channels to consider are:
TikTok
Instagram
Facebook
Pinterest
Amazon!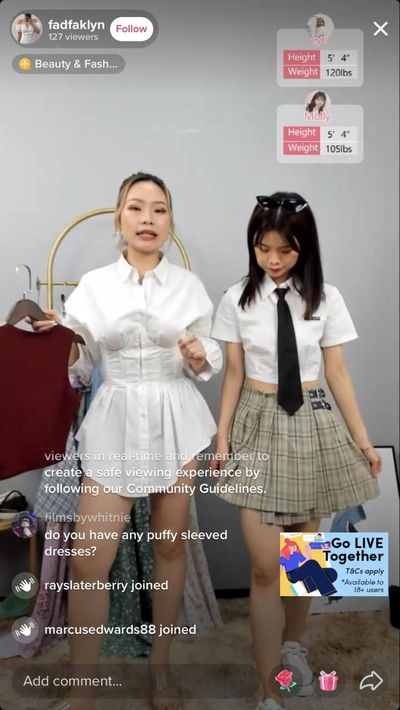 However, if you choose to take things onto your website domain and use a Livestream tool, then you'll need to consider the channels worth promoting your Livestream.
For example, do you have a notoriously higher click-through rate on Facebook as opposed to Twitter? If this is the case, perhaps it's worth weighing your resources more on Facebook.
4. Pick a presenter & products
Fantastic, so far, so good. By now, you've got an idea of the people attending your live stream and understand how to address them. You also know where they are and the channel you're hosting the stream. Lastly, you know the channels you'll be promoting the stream.
Next up, you'll need to select your presenter and your products. This step is simple if you've got a small selection of goods. However, if you've got a wealth of different stock and product types, you've got some thinking to do.
Do you want to host this Livestream to shift older stock?
Do you want to use it to introduce and sell "just in" products?
What would your audience want the most?
Consider the amount of time you have. How many products can you showcase within that time frame?
Maybe you're better off picking one high-value item over multiple low-value items?
Once you've identified the products you want to showcase in your Livestream, you'll need to pick a presenter. This is where your social savviness needs to shine, and you give your Livestream maximum potential of success.
Who is the best fit to present your products and promote your live stream? Consider beyond your work colleagues if you can.
Is there an influencer with a relevant following that's a good fit? How much knowledge do they have of your product, and how much do they need to learn first? If they're hosting the Livestream remotely, do they have the tech to do so smoothly, or will they need support?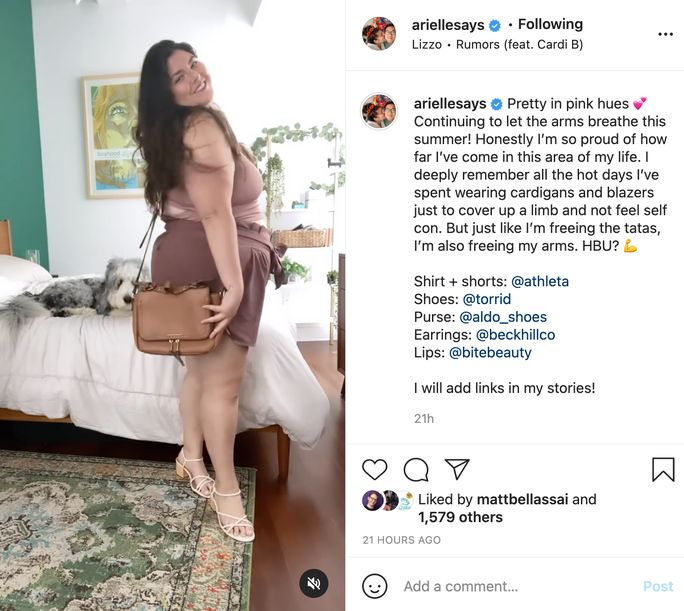 There's a lot to consider around influencer marketing for a live stream. However, 89% of businesses indicated that Instagram was the most important channel for influencer marketing, and there are over 500K active influencers on the platform. There's ample opportunity for any business.
5. Create promotional material
Next up, it's time to promote your Livestream! Let your social media marketing creativity shine and find innovative ways to get the word out there. Let's take things beyond creating an event on Facebook and a few Instagram stories.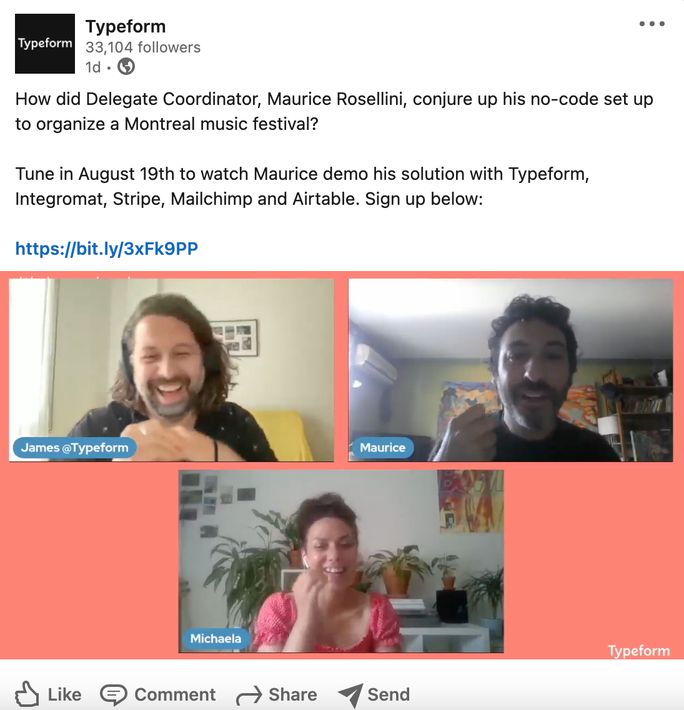 Encourage people to turn reminders on with Instagram, create video content with the influencer giving sneak peeks into what you'll be showcasing on the live stream, and encourage people to submit questions before the stream that you'll run through when live.
Most importantly, get on people's calendars. If it's not on the calendar, it doesn't exist!
6. Host your Livestream
You're now in the best position possible to host a successful Livestream Store. You've put in a lot of work, so this event must run as smoothly as possible. Try to host multiple test runs beforehand, ensure your lighting, internet connection, and sound quality are all perfect.
Throughout your Livestream, try to have a facilitator alongside the host. Someone who can get social in the comments, encourage questions, reply to those that don't need to be read aloud, and support the presenter with whatever comes up.
It's a good idea to post on social media a couple of times in the run-up to your Livestream store, as well as sharing a few snippets (screenshots, video clips, or pre-made boomerangs) of the Livestream while it's happening. This will expand your reach and help out anyone that missed the start.
7. Follow up with attendees
This step largely depends on the platform you use to host your Livestream Store. Social media channels will give you some insights into your viewers that you can use to your advantage.
For example, suppose you held a relatively small live stream or had a handful of people that were highly engaged. In that case, it may be worth following that person on social media and reaching out with extra info afterward.
However, if you hosted your Livestream on your platform and collected emails of attendees, then it's a great idea to have a follow-up nurture email journey. Showcase the products attendees saw, send them a recording of the stream, or better yet, break the stream down into fresh content clips. Lastly, encourage people to follow you on social media so they don't miss a Livestream announcement in the future.
8. Optimize your stream strategy
Last but not least, optimize. What was successful with your Livestream? What could have been better? Take a moment to analyze the quantitative and qualitative data you have access to and see how you can make the next Livestream even better.
If you held your Livestream store on social media, ask your audience what they thought engagingly. Use polls, quizzes, and status reactions to get an idea of how your stream went and get a better idea of how the next one can meet expectations.
Take a look here for some more ways to collect feedback on Instagram specifically.
Wrapping up Live streaming for Social Media Marketers
That's everything on Livestream stores for now. With their recent growth in popularity, now's a good time for any social media marketer to get involved with Livestream stores and start leading the way for their businesses.
Partner up Livestream stores with your larger social media marketing strategy, and you're on to a winning recipe.
Plus, if you're looking for a tool to help with publishing, analytics, and collaborating with team members, get a 14-day free trial with SocialPilot.