Ready to know which social media trends are awaiting for you in 2018? Want to know which social media marketing tactics are going to challenge you and what will help you the most?
The December edition of #SocialPilotchat was run to encourage interaction between social media marketers. Each joinee had great fun sharing and gaining wonderful insights of social media trends in 2018. Some great tips, tricks & resources for top trends in social media were discussed and shared by 50 leading social media professionals and agencies.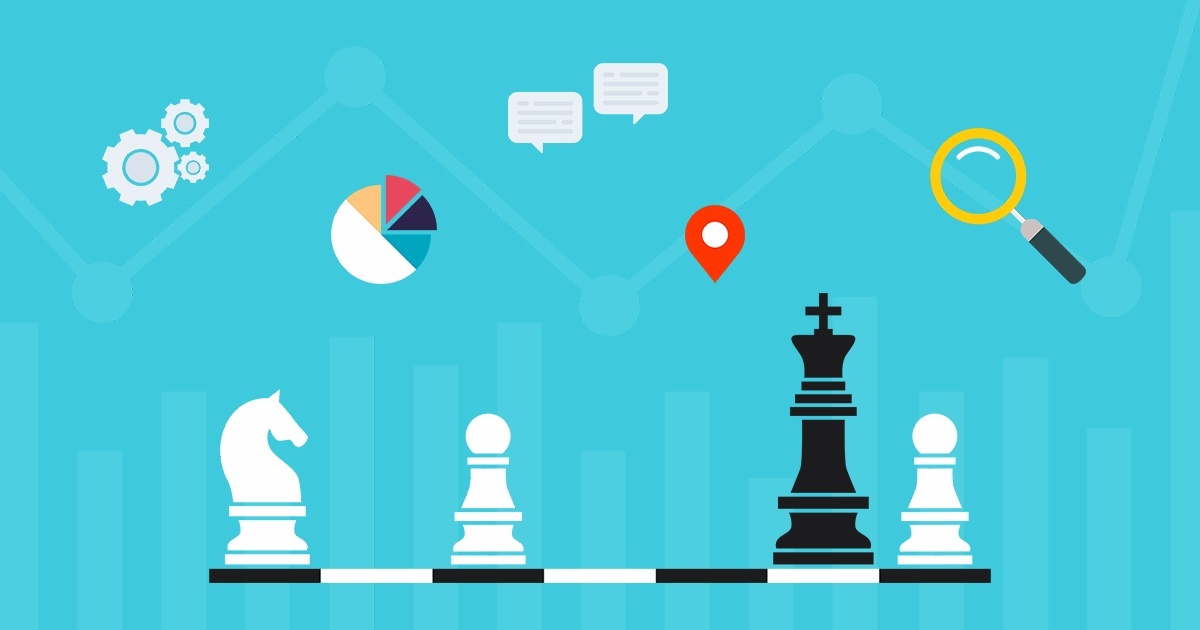 New social media trends are what we keep looking for and here are some highlights you would love to explore that can shape your social media 2018.
Highlights of "Social Media Trends That Will Shape 2018"
We are always in a dilemma whether to follow latest social media tactics or to enhance the strategies we were using. Let's have a look on what top trends these community fellows will be following to rock their 2018!
Q1: In your opinion which social media platform will dominate in 2018?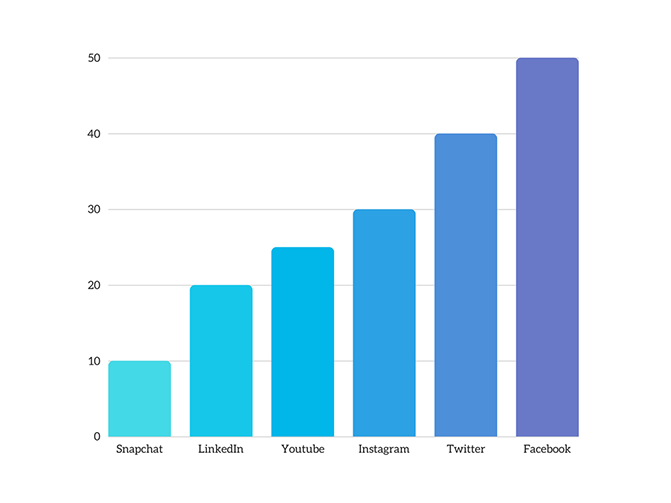 According to what the discussion led to,
Facebook is still whipping the list for everyone, being considered the all rounder, where they can carry out strategies that can gain maximum engagement like
Video Marketing
Use Facebook Stories (24-hour updates)
Reach every generation, everybody is there on Facebook!
Facebook meets all the content demands
Facebook Advertisements and more use of Facebook Messenger
A1, Facebook / IG as they are connected more and more. Covers older and younger generations. #SocialPilotchat

— Erik Unger (@eungervt) December 19, 2017

A1: Most likely Twitter but I think there are some new things coming to Facebook that will increase how folks use it. Twitter seems to get outside if people's bubble/feed to wider audience & new conversations. #SocialPilotChat

— Brandy Brooks – Montgomery County Council AtLarge (@brandy4moco) December 19, 2017
Twitter is also not falling far behind Facebook. Though we feel Twitter was fading out and not giving much reach, there are still some believers of Twitter here for things like,
Reach to people the fastest.
Constant newsworthy activities.
Good for businesses everywhere
A1 I'm going to have to go with twitter. I think they will grow and be good for businesses everywhere. #SocialPilotchat

— Hightek Designs (@HightekDesigns) December 19, 2017
A1: I totally think @Twitter will continue to dominate simply due to the always-newsworthy activities that occur on the platform (especially in the 🇺🇸). #SocialPilotchat

— Franklin Graves🔰 (@franklingraves) December 19, 2017
Instagram and Youtube are growing tremendously. More people want to focus on Instagram for
24-hour story Updates (Considered more than Snapchat)
Live Updates (Better than Facebook live)
Follow Hashtags
Shop from link feature.
An addictive platform
Video dominating platform
Snapchat is still in the race to impress us by ads. It will take a longer time for Snapchat to build as a marketing platform, as Instagram has taken over the social media. LinkedIn is used by a specific audience whose target market is more focused and Pinterest believed to be the dark horse!
There's a new entry in the market, people were going ga-ga about- Whatsapp. There was a wave of shock as well as astonishment and confusion to hear Whatsapp as a marketing platform. A discussion was followed on this new platform entry in the marketing trends 2018 of how Whatsapp can be used in this prospective. It has already taken place in the Asian countries. It's not just a texting app anymore. There's so much you can explore about it and make use to increase your business reach as well.
Whatsapp use in businesses is new phenomenon and emerging payment system. It works well in rural and urban setting. Also voice calls. #SocialPilotchat

— Kumar Manish (@kumarmanish9) December 19, 2017
Q2: What social media strategy will you implement to boost your engagement in 2018?
Strategies people were talking about to implement in 2018:
Make use of Chatbots
More Visual Postings on different social media platforms
Real-time 24-hour story updates
Use a scheduling tool to make social media easier
Live-Video Updates
Social Media Listening
A2: More a tactic than a strategy, but including more video across sm platforms.#SocialPilotChat

— Morgan May Pashen (@morgan_ma_belle) December 19, 2017
A2 Share snippets of real time bite sized stories and trending topics in my industry. #SocialPilotchat

— Kalyani N (@KAYFEELS) December 19, 2017
A2: Well, obvi step one will be to use @socialpilot_co for social media management 😜

Otherwise, my main strategy will be making the most of content and not just promoting something when it is first released, but to have longevity with evergreen content. #SocialPilotchat

— Franklin Graves🔰 (@franklingraves) December 19, 2017
A2: SocialMedia Strategy has to be based on trial and errors. There cant be one size fits all.
However, visual is future, esp videos. Building own community would be key.
Interaction is key.#SocialPilotchat https://t.co/mQFO8Fdx70

— Kumar Manish (@kumarmanish9) December 19, 2017
Q3: Which social media marketing habits of 2017 will you change in 2018?
With the changing and upgrading social media trends in 2018, some habits of 2017 has to be changed. Look which habits these social media professionals want to change and focus more in 2018!
Facebook marketing as it is not working as it seems.
Focus on multiple platforms instead of just one.
Make use of Youtube more for video content and not just Facebook and Instagra.
2018 will be more about analytics.
Focus on short engaging videos rather than any video content
@Front_Porch_Ppl and @m2them hope to use analytics and demographics more keenly to drive scheduled higher across all channels. We will focus more on e-mail as the most powerful channel to connect with fans, according to @JoePulizzi, author of #KillerMarketing. #SocialPilotChat

— Moss Media (@m2them) December 19, 2017
A1: I will post more and schedule more posts. In 2018 I think I'll try to have more fun with it all. I over thought things too much this year and even gave up at times which I know didn't help. This coming year I'm going to be fearless. #SocialPilotChat

— ☄Laurie O'Driscoll (@LPODriscoll) December 19, 2017
A3: I won't focus on just one platform, but instead integrate sharing content across all platforms, regardless of if they are monetized or not (i.e., upload videos to both YOUTUBE and Facebook; blog posts available on both personal site and LinkedIn article). #SocialPilotChat

— Franklin Graves🔰 (@franklingraves) December 19, 2017
Q4: Which influencer you want to form working relations with in 2018? Please mention them!
Influencers will dominate social media marketing as they make major contributions to social engagement. With the growing competition influencers can help you stand apart. Here are some influencers #SocialPilotchat participants would want to make working relations in 2018 and boost their social influencer marketing.
A4: I definitely want to work with a lot of business-minded internet creators, such as @smartereveryday, @videoinfluencer & @hankgreen, to help other creators understand how they can monetize their work in alternative ways. #SocialPilotChat

— Franklin Graves🔰 (@franklingraves) December 19, 2017
A4: Good question. As a campaign, I'm looking to work with great groups like @CollectivePac @HigherHeights @MoCo_DSA to raise the profile of our campaign and build progressive power. #SocialPilotChat

— Brandy Brooks – Montgomery County Council AtLarge (@brandy4moco) December 19, 2017
A4: Who is an "influencer" is also a big question and parameters to judge them. I would go for the one who post credible information and trustworthy irrespective of celebrity status. #SocialPilotChat https://t.co/Xx88ipOcbF

— Kumar Manish (@kumarmanish9) December 19, 2017
A4: Depend on my writing and marketing learning, I will go with @neilpatel, @jonmorrow
, @jaysondemers, @seandsouza #socialpilotchat

— Manisha (@msukhyani) December 19, 2017
Q5: What social media metrics will you track for your client success in 2018?
Measurement is what everyone is looking at and carrying out. But marketers should not just focus on traditional social media metrics. They should step out and also focus on metrics that measures the value of their business. That turns out to be the ultimate goal for your client success.
A5: I think @googleanalytics is an important starting point to connect the dots across various platforms and the data they provide.

Then, obvi, a tool like @socialpilot_co is helpful for finding the best stats & metrics to share! (That brandable PDF report 🙌)#SocialPilotChat

— Franklin Graves🔰 (@franklingraves) December 19, 2017
Q5: Engagement, CTR, & followers! Also knowing which posts are resonating best with our audience so that we can create similar content moving forward.#SocialPilotChat

— Morgan May Pashen (@morgan_ma_belle) December 19, 2017
A5: we'll look to improve engagement. That seems to be a rising tide that lifts all boats. For now. #SocialPilotChat

— Deidre S (@DeedsyTweet) December 19, 2017
A5: The only metrics the client wants is SALE 🙂 !
but others indicators can be hits on the website, email subscription base, growth of online followers base, Hashtag reach and yes, the brand & campaign recall value! #socialpilotchat https://t.co/M8OQKaqFme

— Kumar Manish (@kumarmanish9) December 19, 2017
Q6: What new social media challenges will emerge in 2018?
According to the discussion in #SocialPilotchat there were a few challenges a lot of them thought will be faced in 2018 like
Content and Video overload with low quality
Difficult to stand out with cut-throat competitions
Use of chatbots
Finding quality manpower
Build Affiliates for decent income
Learning about new platforms to reach the right people
2018 is just here… are you ready for it?
Seems like 2018 going to be more challenging for social media marketers. You will have more social media networks to create content for. More networks to make your brand's presence felt for. Shorter and better content will be in high demands. All these signals your double efforts for effective social media marketing in 2018.